A short three years ago, it was easier to find a flying donkey than high-paying, fully-remote work. Today, many employers are happy to allow their best performers to work from anywhere they like. Many online freelance work platforms and company job boards list positions that pay in excess of $100/hr.
Suggested: 25 Fortune 500 Companies Offering Fully Remote Jobs In 2023
Here are legit ideas to earn the equivalent of a $200K salary in 2023.
1. Benefits Analyst
Experienced benefits analysts are experts at working on enterprise management platforms like ADT and Workday. They innovate and manage HR, planning, finance, and spending solutions related to a company's employee benefits and retirement plans to help ensure a company's long-term profitability. This position typically pays between $100 – $120 per hour.
2. Freelance Interpreter
Demand continues to increase for interpreters who are fluent in two or more languages. Many international companies need freelance interpreters to help their people translate cultural and linguistic nuances. This position typically pays a minimum of $100 per hour, often much more.
3. Freelance Publicist
When equipped with the proper skills, a freelance publicist can earn $200 per hour or more. Publicists are communication experts, and, most often, excellent writers. They pitch ideas for stories to media outlets, plan publicity campaigns, and mastermind communications protocols for their clients.
4. Online Sales Representative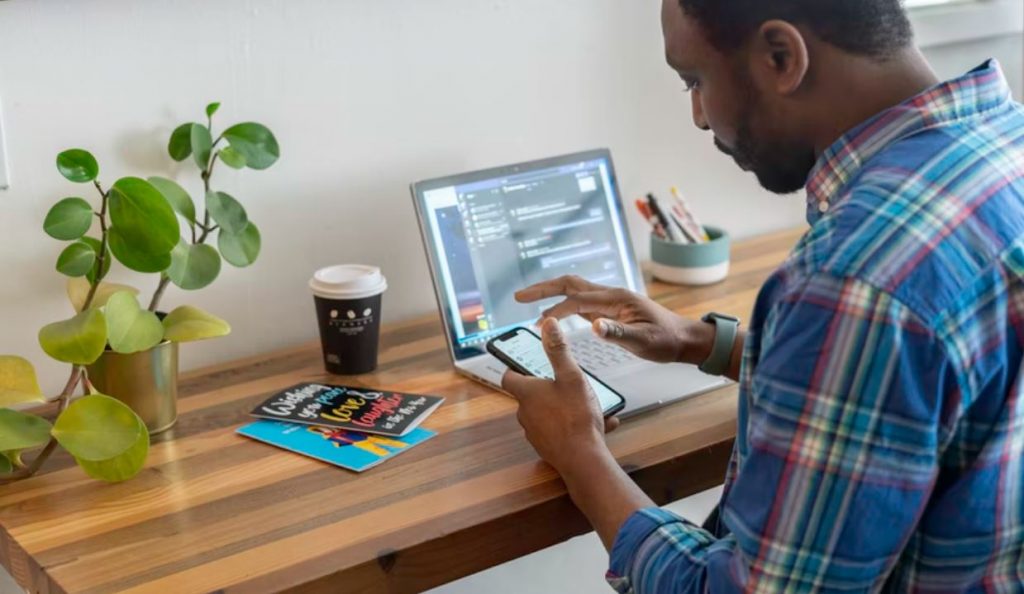 Those with a flair for talking to people and following up on leads may earn up to $115 per hour, or more, as an online sales representative. With no special licensing or education required, many sales reps earn between $8,000 and $14,000 monthly, with top performers earning over $20,000 a month.
5. Marketing Analyst
People with strong data science skill sets can do very well as marketing analysts, some earning up to $150 per hour. This position demands creative problem-solving abilities, expertise in understanding complex metrics, and the capacity to help less scientific people comprehend what data is saying.
6. Product Marketer
Effective product marketers plan and execute advertising campaigns, analyze metrics, and strategize performance enhancements with the goal of increasing customer acquisitions. There are millions of products, and all require marketing to maximize sales. Good marketers typically earn about $100/hr.
7. Recruiter
High-success companies need high-performing employees to keep them on top. Remote consultants and recruiters earn as much as $250 an hour. They specialize in locating high-performance candidates to fill prominent positions for leading companies. This position is typically commission-based, and the best recruiters make the equivalent of a $600K annual salary.
8. Remote Healthcare Provider
The demand for telehealth services has exploded since COVID-19. Many people are still apprehensive about unnecessary public travel. Physicians, nurses, chiropractors, nutritionists, and other healthcare professionals commonly earn between $110 and $140 an hour for remote teleconferencing services, without ever leaving their home offices or seeing anyone in person.
9. Senior Producer
A senior producer regularly collaborates with copywriters, set designers, directors, marketers, photographers, and videographers to create and distribute compelling video content. Producers need strong experience in overseeing the entire production process – from brainstorming ideas to delivering the final product. The average compensation for this type of remote work is about $120 an hour.
10. Software Developer
Software developers continue to be at the forefront of the remote work realm. In fact, it's almost expected that these creative individuals work remotely. Plus, a demonstrable ability to create innovative code trumps formal education. There's always plenty of demand for excellent programmers and front-and-back-end software developers, and they typically earn between $100 and $125 per hour billed.
11. A Senior Project Manager
A Senior Project Manager is responsible for overseeing and coordinating complex projects from initiation to completion. They work closely with cross-functional teams, stakeholders, and clients to define project objectives, create detailed plans, and allocate resources effectively. Senior Project Managers develop and manage project timelines, budgets, and deliverables, ensuring adherence to quality standards and meeting project goals. They monitor project progress, identify risks and issues, and implement mitigation strategies.
Some of the best sites to look for remote jobs are Linkedin.com (turn on the remote filter), Indeed.com or Flexjobs.com.
12. Instructional System Designer
An instructional system designer, often abbreviated as ISD, is a professional who specializes in the development and design of educational and training materials, programs, and systems. Their primary goal is to create effective learning experiences that help learners acquire knowledge and skills efficiently.
Here are some key responsibilities and tasks typically associated with instructional system designers:
Needs Assessment: They identify the learning needs and objectives of a target audience or organization. This involves conducting research, surveys, and interviews to understand what needs to be taught and why.
Curriculum Design: ISDs design the overall structure and content of educational or training programs. They determine what topics should be covered, how they should be organized, and the best instructional strategies to use.
Content Development: They create or oversee the creation of educational materials, including textbooks, digital content, videos, and interactive multimedia. These materials are designed to engage learners and facilitate the learning process.
Instructional Design Models: ISDs often work within established instructional design models and frameworks, such as ADDIE (Analysis, Design, Development, Implementation, and Evaluation), to guide the development process.
Assessment and Evaluation: They design assessments and evaluation methods to measure the effectiveness of the learning materials and the achievement of learning objectives. This includes formative assessments during the learning process and summative assessments at the end.
Good instructional system designers typically earn about $100/hr.