In an analysis of 100 of the largest metropolitan areas based on 41 key indicators, including elements such as cheapest flights, number of attractions, summer weather, safety, and the average cost of a meal for two, WalletHub recently ranked the most affordable and accessible destinations in the United States.
Here's a breakdown of the top 10 this year.
10. Springfield, Missouri
Completing the top 10 list, Springfield, Missouri holds the fourth position for its affordability and minimal inconvenience and fifth for its low local spending. The first aspect considers several factors, including the cost and duration of the cheapest flight, the number of connections and the percentage of flight delays. The second aspect takes into account elements such as the cost of living, average gas prices, the lowest price for a three-star hotel room per night, and the average price for a meal for two people.
9. Richmond, Virginia
The Richmond metropolitan area performs well overall, ranking no lower than 43rd in any of the six categories examined. Virginia's capital city ranks 24th in travel costs and 22nd in local spending. The James River area offers a wealth of natural experiences and a lot of significant historical facts.
8. Orlando, Florida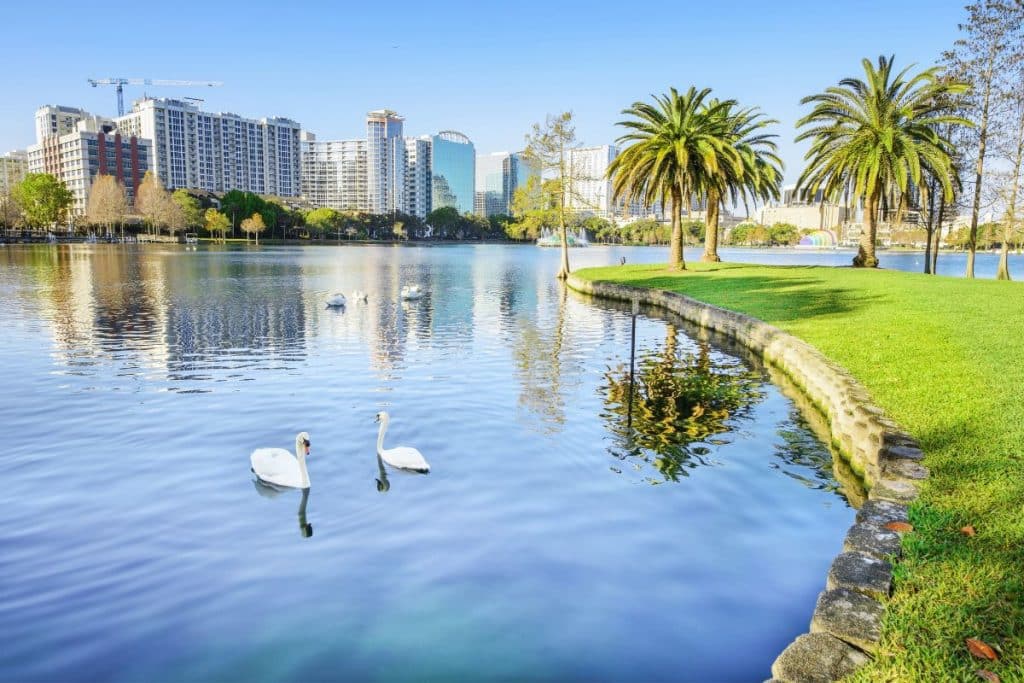 Nothing unexpected here. On WalletHub's list, the theme park capital ranks an impressive eighth place. The Orlando-Kissimmee-Sanford metropolitan area in Florida leads the U.S. in activities. A number of characteristics are considered, including restaurants, public beaches, amusement parks, water parks, trails per capita, and parks quality.
7. Tampa, Florida
This summer, Orlando, Florida will face tough competition from the Tampa-St. Petersburg-Clearwater metropolitan area, which ranks eighth overall. The resort, known for its stunning beaches, ranked 12th in the category, offers a variety of activities.
6. Chicago, Illinois
​The Windy City will be popular again this summer. According to WalletHub, it is the sixth best destination in the United States, ranking third in attractions and fifth in activities. The number of attractions and their diversity are weighted equally in the attractions category.
5. New York, New York
New York, another major city, overcomes its price tag thanks to the variety of activities and attractions it offers, ranking second and seventh, respectively. The city is also a lively destination for summer events, offering its guests a wide range of activities such as music festivals and sports competitions.
4. Wichita, Kansas
Wichita ranks fourth overall and is the fifth most secure place WalletHub has studied. Wichita is also one of the most affordable places to vacation, ranking sixth in local spending and travel hassles and seventh overall.
3. Washington, DC
This summer, the nation's capital and the nearby cities of Alexandria and Arlington, Virginia, will be busy. They offer visitors a safe environment (ranked No. 2), great weather (ranked No. 19), and a wealth of things to see and do (ranked No. 15 for attractions and No. 17 for activities) at a reasonable price and with few hassles (ranked No. 21 for travel cost and hassles).
2. Honolulu, Hawaii
The City of Honolulu ranks sixth or better in four of the six areas examined, including sixth in travel cost and inconvenience, first in weather, second in activities, and fourth in safety. The only drawback is Honolulu's 96th place ranking among the 100 places surveyed because of its local cost.
1. Atlanta, Georgia
This year's top summer travel destination in the United States is Georgia's Atlanta-Sandy Springs-Alpharetta metropolitan area. Although this location ranked 55th in safety, it ranked 20th or better in the other five categories, including eighth in activities and ninth in cost and inconveniences associated with travel.