While the advent of affordable flights diminished the number of cross-country road trips to some extent, it seems the road trip is making a comeback. In fact, according to a recent AAA survey, more than a third of all American families are planning a cross-country road trip within the next twelve months. The reasons behind the American road trip are many, but about two-thirds of those surveyed say spending quality time with their family is the primary benefit of a cross-country road trip. Further, so long as gas prices stay low, the number of cross-country road trips will likely continue to increase. Whether you plan to visit some popular destinations, national parks or theme parks—or simply let the road take you where it may—there are several things to consider before starting out on your big adventure.
How much is a cross country road trip?
We've spent $3025 in total and $1525 per person during our 25-days long USA road trip. The daily cost was cca $60 per person with everything included.
Here is a detailed list:
CAR RENTAL – 950 USD (we did not reach monthly discount)
GAS – 750 USD
CAMPGROUNDS – 350 USD
FOOD – 550 USD (we cooked a lot)
FEES (parking fees, entrances, etc.) – 200 USD
OTHER (camping gear, cooking stuff, car gear, etc.) – 250 USD
TOTAL COST: 3050 USD (2 people)
TOTAL COST 1 PERSON: 1525 USD
P.S.: check the video from our trip below 😉
How long does it take to do a cross country road trip?
Timing depends on the route you take and have many stops you make. The distance of most of the cross-country road-trips is 2,500 to 3,500 miles and takes at least 4 days if you just driving and getting some decent sleep.
What is the best road trip in the USA?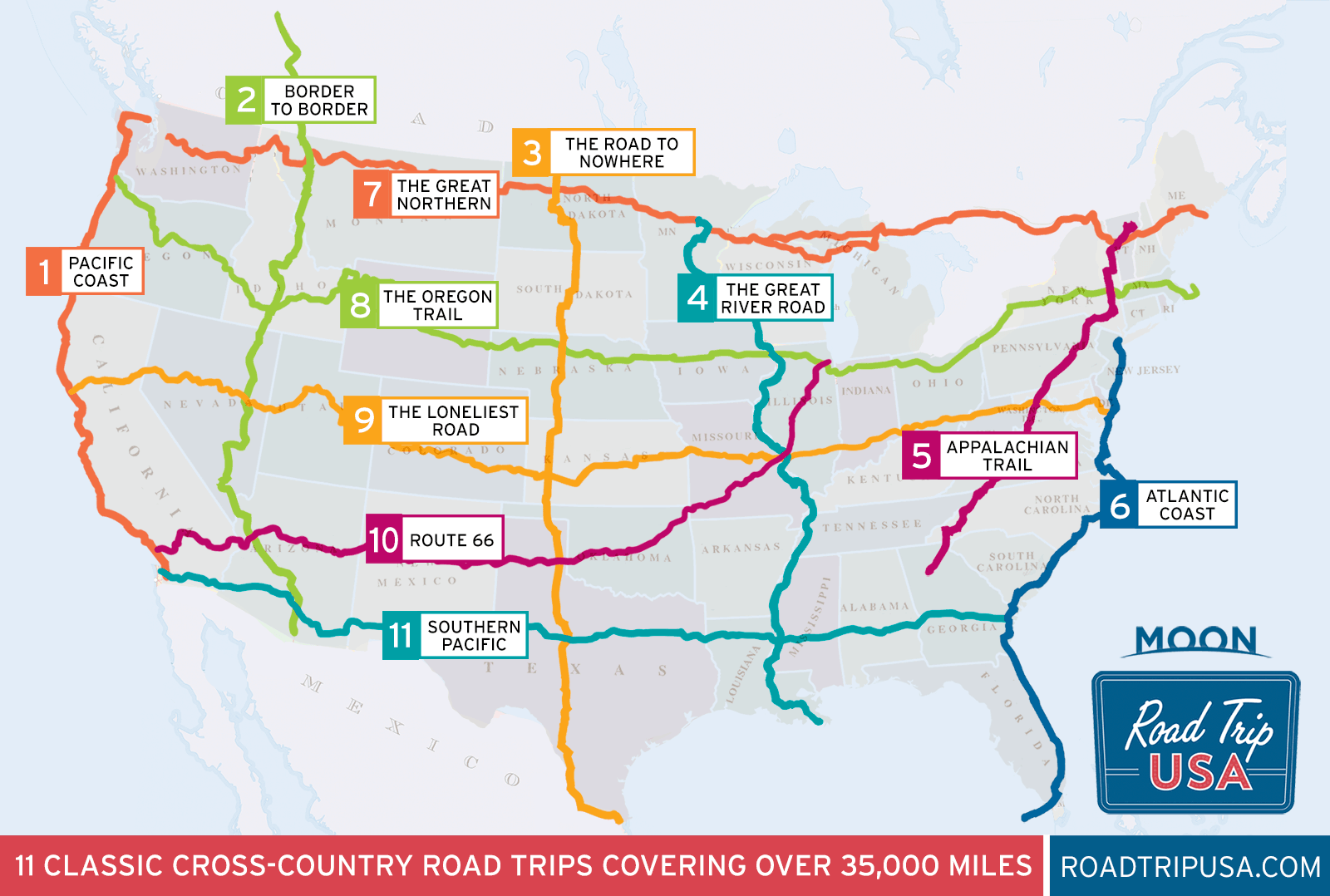 There are 11 classic USA cross country road trip routes. As the best and most popular one is considered famous ROUTE 66 from Chicago to Santa Monica.
1. Check your vehicle
Perhaps most importantly, your vehicle should be roadworthy before you set out on your cross-country trip. About a week before you plan to leave, take your car in for a check of fluid levels, brakes, tires, and anything else which might cause you problems. Nothing can spoil your cross-country road trip faster than being stuck somewhere you would rather not be stuck, waiting for your car to be repaired. Make sure your spare tire is fully inflated and that you have jumper cables, a jack, and any other items you might need in the event of a flat tire or car trouble.
2. Alcohol laws differ between states
While this next tip is something few people consider, if you or any other adults on the trip plan to enjoy a few relaxing alcoholic beverages along the way, you need to have a good idea of how alcohol laws differ between states. The last thing you want is to end up with a DUI in an unfamiliar state—not only could such a thing really put a damper on your road trip, the long-term consequences could be much more serious than you imagine.
Check out also some cheap motels for a road trip in USA! They might come handy if you need to take a break for night or two.
3. Don't have a fixed plan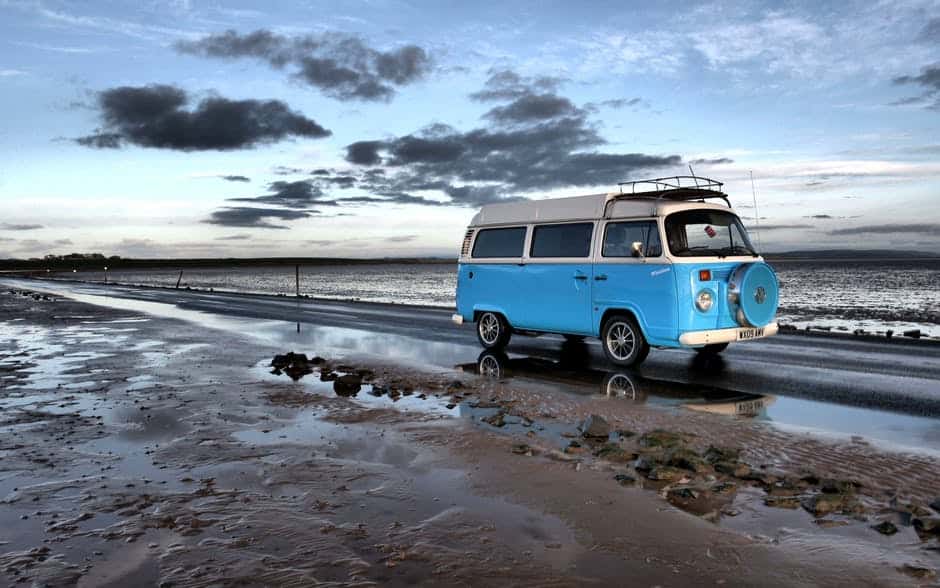 Even if you want to "free-spirit" it on your cross-country trip, having at least a loose plan can, in the end, make your trip much more enjoyable. At a minimum, it is usually a good idea to have a plan for where you will stay each night and have a list of the things you really do not want to miss—as opposed to the things you would like to see but could stand to miss.
4. Check potential trouble spots
While you won't want to over-plan your trip, it can be a good idea to anticipate any potential trouble spots. Getting caught in rush-hour traffic in a large city will not improve the quality of your trip, so plan to avoid things like crossing the Hudson River on a Friday at five o'clock.
5. Become a member of a roadside service
If you are not already a member of a roadside service like AAA, consider joining one before you take off for parts unknown. The simple law of averages says if you take enough road trips you will eventually end up stranded on the side of the road in Podunk, USA. You can avoid a lot of hassles—as well as potential dangers—when you have that handy 800 number to connect you to reputable towing and repair services.
6. Have documentation ready
Make sure you have all necessary documentation in an easily accessible place before you start out on your cross-country road trip. An up-to-date insurance card, a valid driver's license, and your vehicle registration are all crucial documents to have (not only for a road trip but all the time). Also, if you have any outstanding traffic tickets—even parking tickets—take care of those before you start out on your cross-country trip. The last thing you want is to have your trip interrupted by ending up in a police station because you forgot to pay a traffic ticket.
7. Consider Camping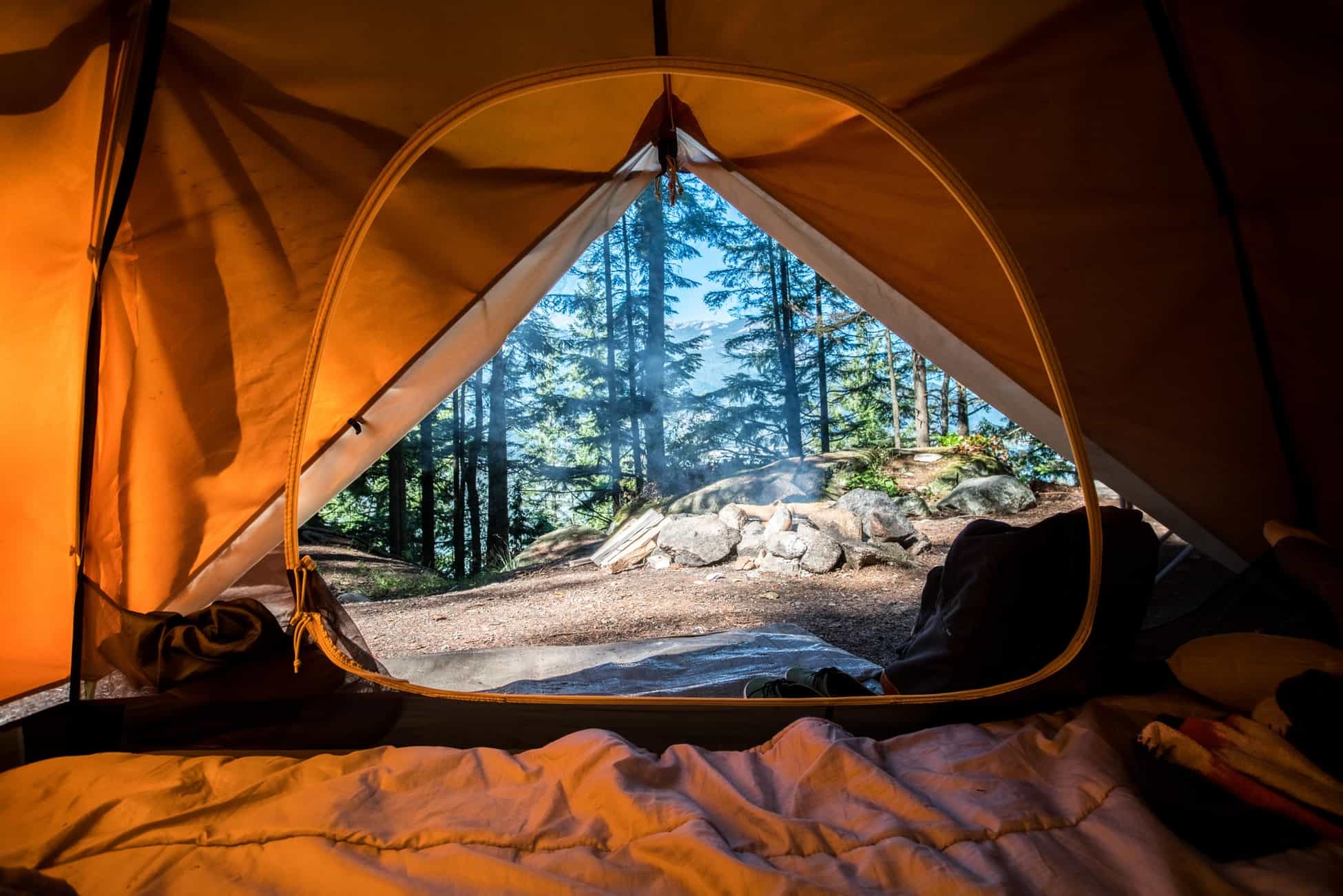 When traveling in the USA, camping is one of the best ways to save money when traveling. Plus, it allows you to see so many parts of the country as there are campgrounds near most popular attractions and in nearly any tourist destination. When planning your cross-country adventure it's important to plan ahead to find campgrounds near the places you want to visit. Most modern campgrounds include amenities to help make your stay comfortable. Some even have small cabins that can save money over staying in a hotel.
Staying in a campground can be a great opportunity for adventure as most have outdoor amenities and fun things to do on-site, while still providing you with the comforts of restrooms, running water, and internet connectivity. Camping also gives you flexibility with time and budget since you have so many options on where to stay and can compare prices based on the campgrounds in your desired area.
8. Navigation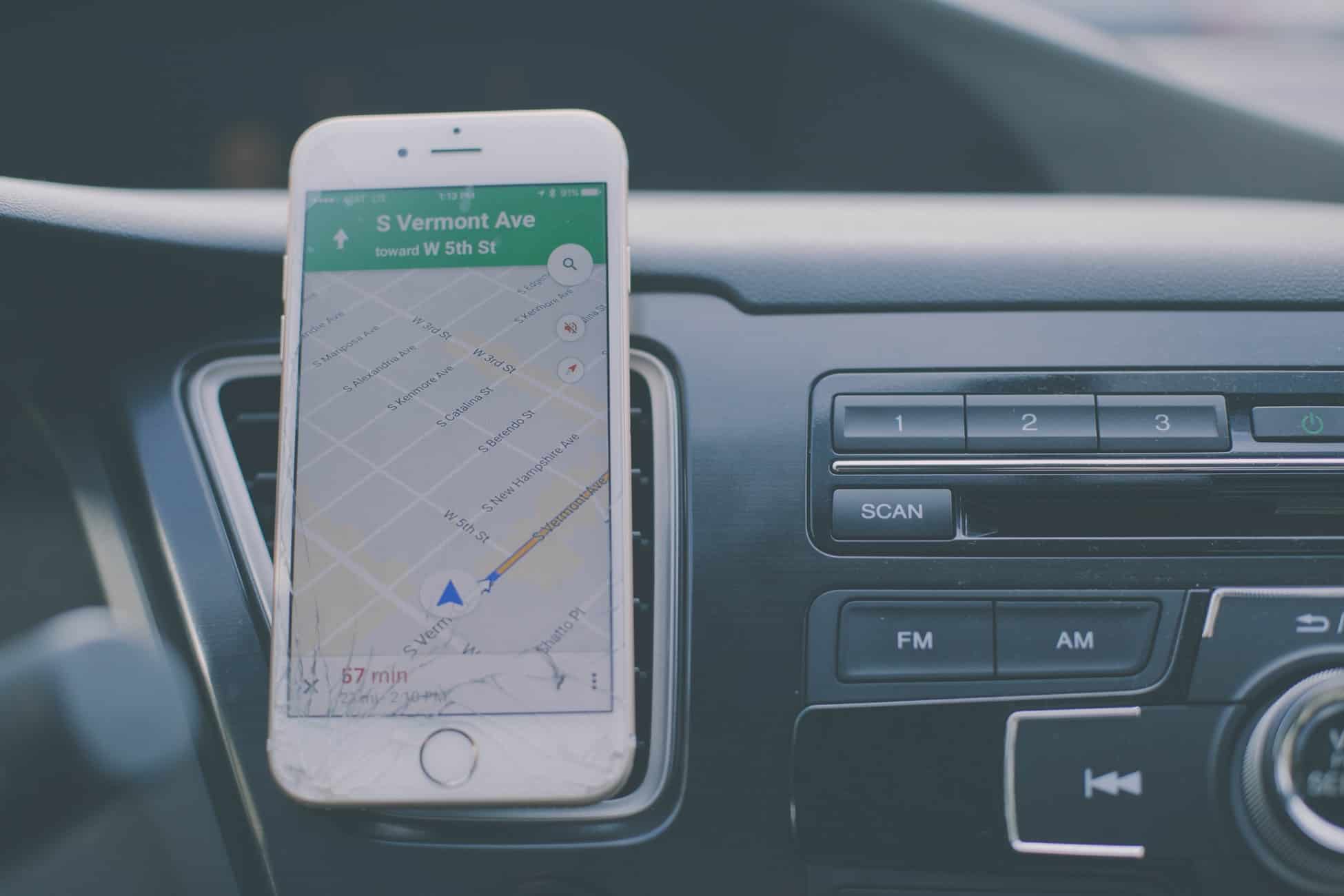 Road tripping is a great way to see the country. Sometimes you may want to venture off the beaten path to discover the unexpected. These unplanned adventures are when it's most beneficial to utilize GPS navigation services. Using a navigation app on your phone can be one of the easiest ways to get around since you likely keep your phone close all the time. When using your phone for navigation it's important to always have at least one charging cable with you. Many people prefer to travel by a wall charger and car charger to prevent a dead phone battery. If you're going to be spending time outdoors you may also want to invest in a solar charger that has a USB connection. Lastly, check with your cell service provider before your trip to ensure you have mobile data and will able to use your navigation services throughout your cross-country adventure. Check Out Bank
9. Holidays and Opening Hours of National Parks
When visiting national parks it's essential to check the opening hours during your planning process. The hours of most national parks will vary based on the season and the day of the week. Be sure to check this information ahead of time before your visit so you can plan accordingly.
If you want to take advantage of any of the special amenities or demonstrations offered by many national parks, be sure to know the hours and days those events are offered. It's also important to be aware of bank holidays during your travels. Many attractions will follow bank holidays which often means closing on popular travel days.
10. Get a cooler!
Plan to take a cooler with plenty of snacks and drinks—while nobody seems to know why traveling makes us hungrier! Of course, there will be plenty of places to stop along the way for munchies, however having drinks, fruit and treats packed, can really cut down on the number of stops you make—particularly if you have children.
Inspiring video by Traveling Lifestyle
---
Finally, the most important thing you should know about taking a cross-country road trip is—have fun! Don't get caught up in your phone on your trip, rather put it away and take the time to really look at the scenery passing you by. Immerse yourself in the beauty of our nation, as you listen to your favorite music on the radio and enjoy your road trip.