Updated November 30.
As of today, only visitors from Brazil, Uruguay, Bolivia and Chile are allowed under special conditions.
On November 24, authorities from Paraguay gathered to discuss a reopening plan between the two nations. The date of said reopening has not been announced yet.
SPANISH VERSION: Argentina reabre sus fronteras
Argentina Reopening – Latest Updates
December

– The country will reopen for tourism to neighboring countries.

Matías Lammes, the Minister of Tourism and Sports, has reportedly stated that Argentina will "imminently" reopen its borders to neighboring countries next summer (December 2020).
October 30 – Argentina reopen its borders with neighboring countries
Argentina reopened its international borders with Brazil, Uruguay, and Chile.
October 15

– First steps for reopening
The Argentinian government has launched an online passenger locator form which is supposed to help with preparations for reopening. Available in Spanish and English.
There are also rumors that tourism could return at the beginning of 2021, around February or March. These are the strongest months for their travel season. (Source: Secretsofbuenosaires.com)
September 22

– Lockdown extended

As of now, flights are open (mostly to Buenos Aires) but only national residents are allowed to enter and they have to quarantine for 2 weeks.
Related:
– When is Chile Opening for Tourism? – Newest Update
– Is Brazil open for tourists? – All You Need to Know
– South American Countries Reopening Borders – LIST
Are the land Borders open?
Travelers are allowed to access to the country -only- by Ezeiza airport and the maritime terminal located in Buenos Aires (for those coming from Uruguay). Land borders will remain closed until further notice.
What are some of the entry requirements?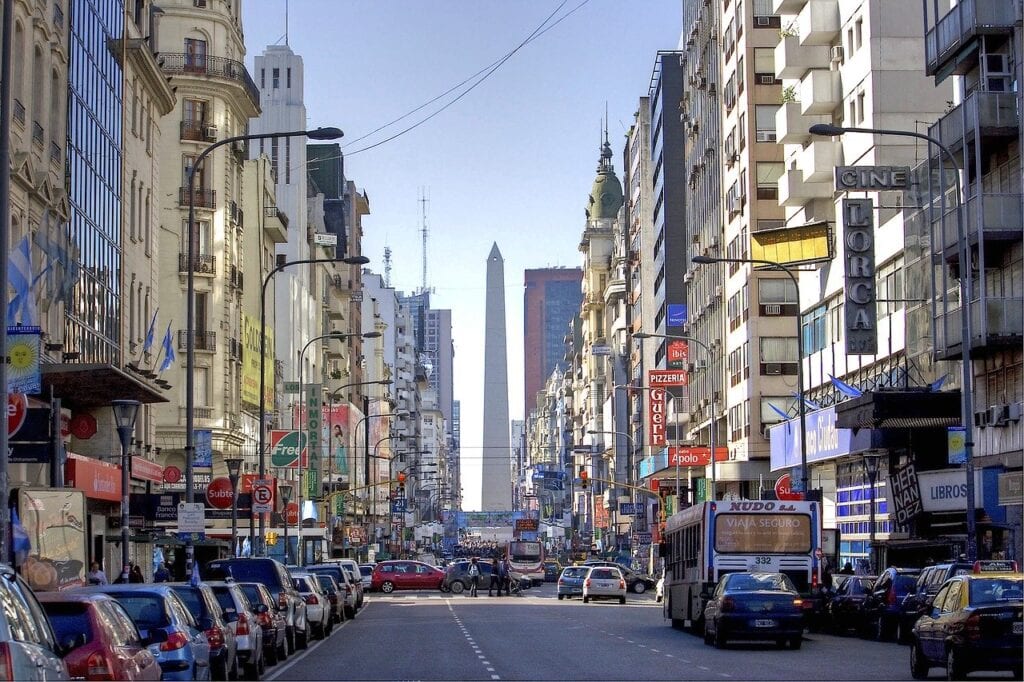 To be granted access to the country, visitors must comply with these 3 requirements
Visitors must now fill out an electronic health form 48 hours prior to boarding
Submit proof of a negative COVID-19 test result and
Bring proof of medical insurance that covers COVID-19.
Returning Argentinians are allowed to choose between presenting a COVID-19 test or undertake mandatory 14-day quarantine.
What airlines are flying to Argentina?
Aerolíneas Argentinas, United, Lufthansa, Iberia, KLM, and Air France have been flying only once per week. Argentine residents entering from abroad are subjected to a compulsory self-isolation for 14 days.
Argentina has put in place new measures that have been put in place for citizens from South Korea, the People's Republic of China, Japan, Iran, the United States of America, the UK and the rest of Europe (including Schengen Area countries) and are planning on visiting Argentina.
Usually, airlines restart their flights to Argentina on 1st September. The Argentinian aviation authorities group was to approve the flights at the beginning of August.
However, that did not happen. This lack of communication from the government has resulted in the cancellation of flights that were scheduled for September.
However, airlines are still hopeful that the Argentinian government will open its routes for international flights. This evidence has been seen in their schedules where they are even putting Buenos Aires back. They are very hopeful to travel there soonest.
What is the current Covid-19 Situation in Argentina?
As of November 29, the country has reported 1,407,277 positive cases and 38,216 deaths. One of the highest death toll figures in South America.
Although there were concerns of less testing of COVID-19 in Argentina than other countries in the region like Peru and Chile, the number of positive cases increased drastically with time.
Argentinians have received the government's measures to stop the spread of the disease very positively.
The ministry of health was also on its toes in providing health services. The call included nurses, physicians, biochemists, and physiotherapists.
The ministry also welcomed and considered proposals from infectious disease specialists and other professionals.
---
On 3rd March 2020, Coronavirus disease 2019 (COVID-19) was said to have its roots in Argentina.
As of 17th August 2020, more than 299,000 Argentines were confirmed to have had the disease. 5,814 people are said to have succumbed to the disease so far.
As of 17th August, 2020, the number of active cases was at 75,462. The most critical cases were at 1,749. 217,837 people were said to have recovered.
While 5,814 had succumbed to the disease, the clusters of the infections and the said deaths have occurred in urban areas, prisons, nursing homes and other detention areas.
Tourists can't wait to travel again to the beautiful sceneries in Argentina
The magnificent coast life, the catchy terrain, wine country, exciting historic villages, fulfilling adventurous wildlife and beautiful mountain peaks make Argentina the place to be.
Touring Argentina means visiting Iguazu Falls, Perito Moreno Glacier, Nahuel Huapi National Park, Mount Aconcagua, Valle de la Luna, Mendoza Wine Country, Puerto Madryn and Recoleta Cemetery in Buenos Aires.