The Republic of Nicaragua is the largest country in Central America. It borders a stretch of 305 km of the Pacific Ocean to the southwest and 450 km of the Caribbean Sea to the east. With the beaches stretching a total of 470 miles, it is the ultimate place to enjoy calm waters and soak up in the sun.
Thousands of visitors visit this fantastic destination each year for the ultimate beach experience. The country has an abundance of wildlife refuges and luxury resorts.
If you are looking for a place with an unlimited number of breathtaking beaches, Nicaragua is your paradise. Stretching along the Caribbean sea and the Pacific Ocean, Nicaraguan beaches have the complete relaxation package; beautiful sunshine, cool breezes, spectacular sceneries, magnificent waves, marine life, the list goes on and on.
The country hosts different types of beaches. Some are rocky, providing the best environment for swimmers and sunbathers while others are perfect for sports. Known for its conducive climate for beach sports, it is a popular destination for surfers. It also has the ideal conditions for windsurfing. Here are the top beach destinations in the country for people looking to have an epic time.
Corn Island
43.5 miles from the Caribbean coast of Nicaragua is this stunning island. It is one of the most popular destinations for tourists looking to have time in their lives. With a serene and tranquil environment, you will experience the best relaxation you could ever wish for. It gives you an all-time Caribbean experience with a creole-flavored culture, cool breezes, and crystal clear waters. Many argue this is the best beach in Nicaragua.
There are many ways means to access the island. Though booking a flight from the country's capital Managua is the easiest and fastest, you could also use boats, ferries, and even buses. If you are a seafood person, make sure to visit the island between July and March during the lobster season.
Redonda Bay
Redonda Bay is owned by Aqua Wellness Resort, located on the southern coast of Nicaragua. It has cool transparent waters backdropped by an eye-catching jungle. You could stay at the resort or book lunch or dinner to enjoy this beautiful place. It is lined by clear waters one side and thick jungle on the other. It is one of the prettiest beaches in the country.
With a quiet and peaceful environment, it gives you a perfect opportunity to escape reality. At the beach, you could swim, sunbathe in the white sand or go for a jungle tour. Redonda bay is the ultimate honeymoon destination for newlyweds.
San Juan del Sur
This is one of the all-time party destinations among Nicaraguan beaches. It is an hour and a half drive from Granada. Close to the border of Costa Rica, San Juan accommodates a blend of international and local tourists daily, most of whom come to get their partying 'degree' on San Juan's 'Sunday Funday.' Among all beach towns, it records the highest number of visitors each year.
San Juan has a variety of 5-star luxury resorts and villas, some close to the beach and its outskirts. The people are very friendly. They offer an unlimited number of services like whale watching, diving, marine exploration, sport fishing, among others. You could also go for canopy tours to experience eye-catching sceneries from the mountains surrounding it.
Playa El Coco
About 15 to 30 minutes from San Juan del Sur, you will find this beautiful beach. Buses from San Juan are very affordable, with tourists enjoying amazing sceneries of the countryside along the way. At this beach, you will find slightly different views and landscapes. With beautiful vegetation and astounding rock formations, this destination is perfect for people looking for peace and ultimate relaxation.
The people in the surrounding area are very kind. They offer horseback adventures. Beach volleyball and soccer are popular sports on the beach. It is a perfect destination for family vacations, providing a conducive environment for children to play during the day. It is a great destination for family fun time and swimming.
There is also a variety of wildlife. Mornings might be very noisy with monkey squeaks and squeals. They might even steal your breakfast. This beach is also famous for being one of the seven beaches in the world where over 3,000 turtles come to nest. Protected by wildlife rangers, you may take a night trip to see them but photography may not be allowed.
Las Peñitas
Las Penitas is 3 mile stretch of white sandy beaches. It is one of the best beaches in Nicaragua, a cool destination to enjoy a beautiful sunset. It has several restaurants that offer delicious local cuisine. Seafood is one of the favorite cuisines available.
There are also many cafes and bars to have a good time. Named by the locals' our best-kept secret,' Las Penitas' beauty is no longer a secret. It has become a popular tourist scene as thousands of visitors stream in every year. Its distance from Leon City has made it a popular destination for both domestic and international tourists.
Las Penitas offers a friendly atmosphere for surfing. It is also a popular destination for swimmers. Close by is the Reserva Natural Isla Juan Venado, where visitors have easy access to watch turtles and other wildlife.
Check out Best Hostels in Leon for backpackers
Playa Maderas
Also 15 to 30 minutes from San Juan del Sur, you will reach Playa Madera, a paradise for beach and seafood lovers. It accommodates more tourists than most of the Nicaraguan beaches thanks to the many services it offers. The main factor that stands out is the several varieties of seafood.
They serve tasty fish tacos, ceviche, and several other kinds of seafood. The beach also hosts several bars and entertainment joints. It is a perfect destination for partying and people looking for an easy-going vibe in exploring local beers and drinks.
Apart from delicious seafood cuisine, Playa Maderas also offers breathtaking sceneries making it a primary destination for photographers. It has shark fin-like rock formations, amazing vegetation, and consistent swells favorable for surfing. You will also find local yoga instructors who also offer surfing lessons.
Pearl Cays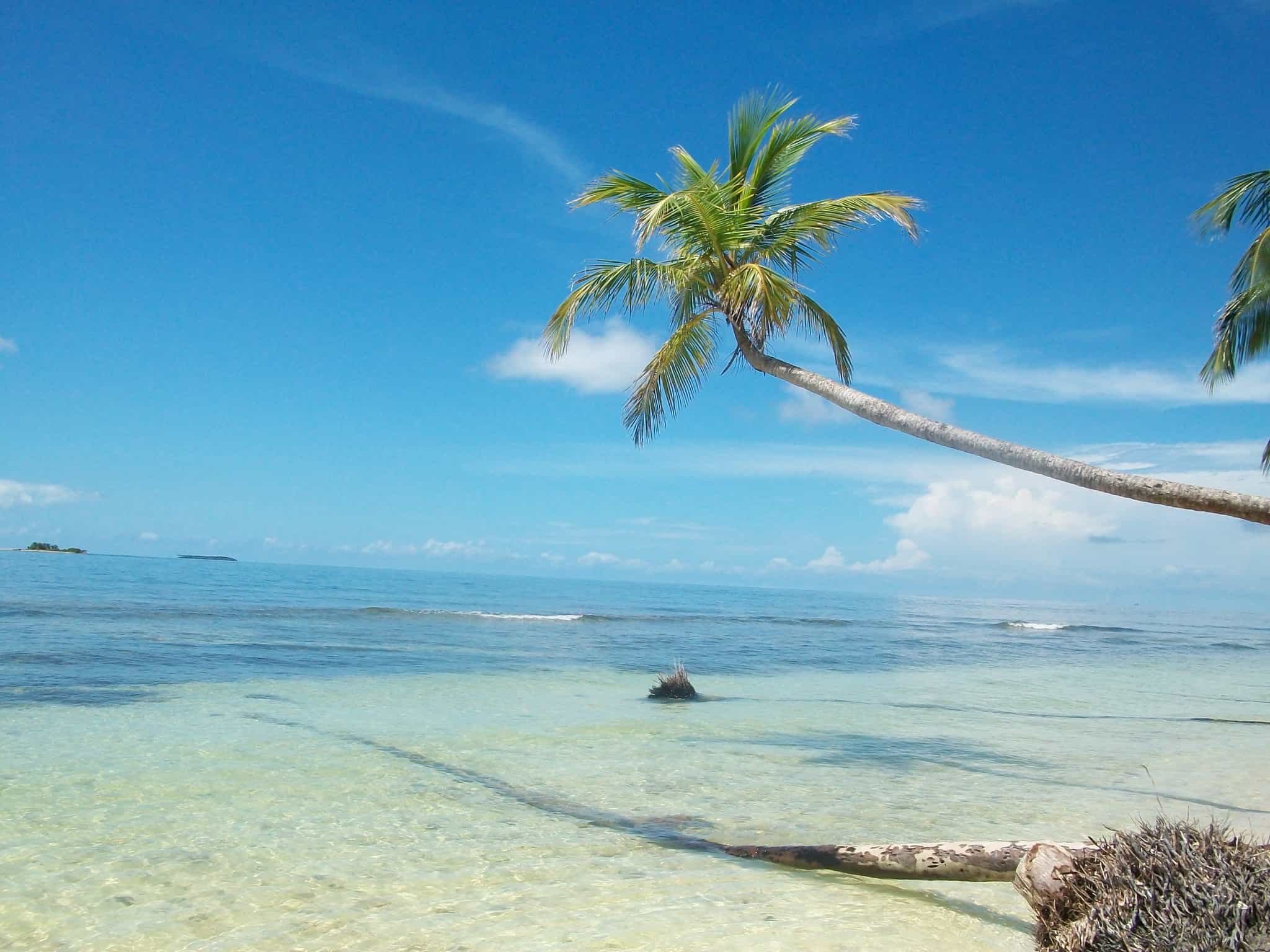 Pearl Cays is a complete package for the ultimate beach experience. There are many things to do and see in this marvelous island. It is a favorite spot for divers and, of course, swimmers around the world. Its stunning beauty is backed up by fine restaurants to have delicious meals. Visitors can either snorkel in the glamorous turquoise or transparent waters, bask on the white sandy beaches or tour the surrounding jungles.
Pearl Cays has 12 cays surrounded by luscious palm trees. This destination is a perfect spot to seclude yourself from the hustle and bustle of the city. The island offers tight security where visitors are required to carry their passports and go through a military checkpoint.
Playa La Flor
Playa la Flor is a 1,977-acre reserve 12.5 miles from San Juan del Sur. If you are looking for an up-close experience with Central American wildlife, La Flor is your perfect destination. It has an appealing white sand beach backdropped by beautiful forests.
It is home to a variety of wildlife, including sea turtles, monkeys, possums, iguanas, migratory birds, among others. It hosts many species of turtles such as leatherback, hawksbill and green turtles. One of the most notable species is the endangered olive ridley sea turtle that comes to the beach to nest. Close to 100,000 nests are protected each year between July and December.
Ometepe Island beaches (Playa Santo Domingo & Punta Jesus Maria)
Ometepe is an island on Lake Nicaragua. Though there are no ferry ports to access the island by water, it is one of the best destinations in the country. Santo Domingo beach is found on the Northeastern side of Ometepe Island. It is one of the best beaches on the island and surrounding areas. It is a 2.5 mile stretch on the shore of the lake. Additionally, it is a beautiful place for stargazing and swimming.
Check out: Best Hostels in Ometepe Island
On the west of the Island is Punta Jesus Maria. It is a favorite sunset viewing destination for tourists. Though very few people visit it, it is a great spot to have a little adventure.
Miskito Cays
Miskito Cays is one of the most remote Islands in the country. Like Punta Jesus Maria, the island has little settlement and is only accessible by boat. For people who love adventure, this is the perfect destination. The island has no electricity, potable water, or accommodation. Having an island for yourself even for a day is worth it. You could scuba dive, swim, or snorkel in the clear waters. You could also watch the rare species of Central American birds or enjoy boat rides around the island.
Depending on what you love doing, Nicaragua has the complete package to choose from. Apart from the waters which are favorable for any kind of beach activity, there are many other positive things about this Central American country. The country is teeming with wildlife. Whether you are into marine life, larger mammals like monkeys, cougars, jaguars, or bird watching in Lake Nicaragua, etc., Nicaragua has it all.
Visiting Nicaragua is relatively affordable for tourists. The country offers other unlimited activities to do. Whether it is hiking volcanoes, diving from cliffs, skydiving, bungee jumping, or visiting varied ecosystems, you will not be disappointed. The most notable thing when you visit is the warm welcome you receive. With a diverse culture of Spanish and English speaking people, its citizens are very friendly. Nicaragua is one of the safest places in Central America. The only risk of visiting the country is that you might never want to return home.