When you pack up your car and head to Louisiana, you're probably thinking of gumbo, jazz music, swamps, gators, street artists, and all the other things that make visiting Louisiana so much fun.
What you might not have known is that Louisiana is full of great places for camping, too.
All over the state, there are amazing state parks and campgrounds for you to take advantage of the next time you feel like having a great outdoor adventure.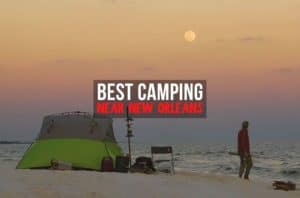 Here are 21 of the best campground options available in the gorgeous state of Louisiana, so get RV ready, pimp it with some cool RV hacks, and hit the road.
Tunica Hills Campground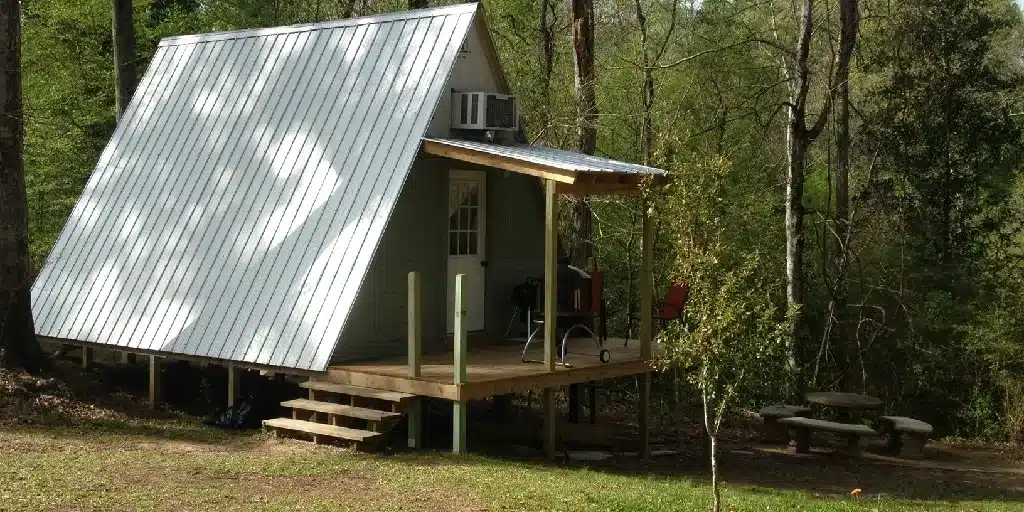 Phone: (225) 921-0956
Address: 12112-12238, Parker Rd, St Francisville, LA 70775
Tunica Hills Campground is a great option if you're looking for tranquil camping in a rustic, natural setting. It's located just about an hour of drive north of Baton Rouge and boasts a number of outdoor activities to engage in.
Hike the 700-acre Clark Creek Natural Area, enjoy the wildlife, or dip in its waterfalls. The area is also popular for mountain biking and bouldering.
The campground itself is set about 8 miles from there and features 20 campsites, each of which has a level tent pad, a picnic table, and a fire ring.
Xtreme Beachside RV Resort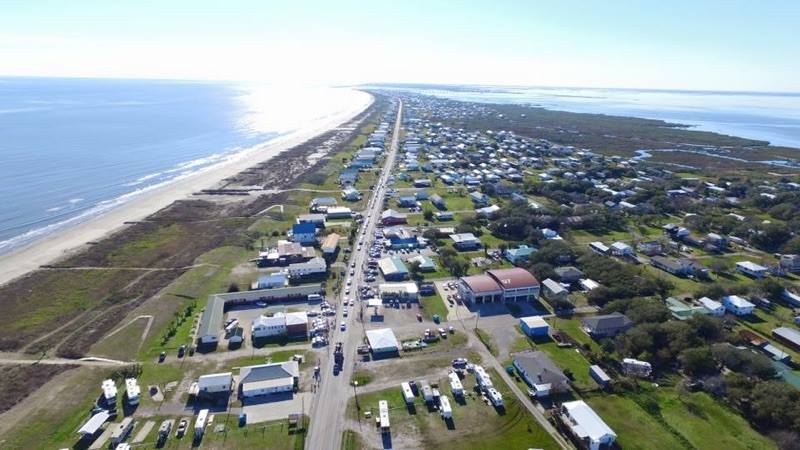 Phone: (985) 787-2378
Address: 3064 LA-1, Grand Isle, LA 70358
Just steps from the Gulf of Mexico, Xtreme Beachside RV Resort is one of the last remaining RV parks on the beachside of Grand Isle.
It features full hook-up sites with ocean views, a covered pavilion for family gatherings or cookouts, and a friendly atmosphere. Even though the facilities are basic, the RV resort is well-kept and provides various activities to engage in.
It is particularly renowned for fishing opportunities. You can find speckled trout, redfish, and flounder or crab in local waters. Adventure lovers will like kayaking on the other side of the Grand Isle. There are also plenty of restaurants to eat out or have a drink.
Frog City RV Park
Phone: (337) 873-9085
Address: 3003 Daulaut Dr, Duson, LA 70529
Conveniently located in the Lafayette area right off the highway, Frog City RV Park is a great place to stop by when visiting the city or just passing by on your way to Texas or Florida.
It has 62 spacious RV sites suitable for both small campers and big rigs, a small swimming pool, a play area, free cable TV, Wi-Fi, as well as laundry facilities, and hot showers. All of that is well-maintained, and the staff is known to be very friendly, accommodating, and helpful.
Cajun Palms RV Resort – Best Camping Louisiana
Phone: 337-667-7772
Address: 1055 N Barn Rd, Breaux Bridge, LA 70517, United States
Feeling like enjoying a sunset while swimming, or getting a drink at a hot tub or at the swim-up bar where everything is conveniently charged to your wristband?
Just 1/4 mile north of I-10 in Henderson, Louisiana (St. Martin Parish) is Cajun Palms RV Resort, a property perfect for spotting sunsets. The park is big enough to shelter over 400 Deluxe RV spots and 65 cabins equipped with private tubs and showers, a kitchen, sink, stove, microwave, and refrigerators.
The grounds are well-maintained and the staff is known for being friendly and helpful. Also, the park has uncountable activities for kids such as a dinosaur park, arcade, and go-cart track. All are within walking distance. 
Reunion Lake RV Resort – Best for Kids
Phone: (844) 336-4214
Address: 43234 LA-445, Ponchatoula, LA 70454
This is a luxury RV camping resort located I-12 corridor at Exit 47 Robert, Louisiana. This prime location makes it the most conveniently located RV resort from Texas to Florida.
They have specialized in offering relaxation and connection with nature making it the best getaway
This is a premier RV park that combines the outdoor fun of a lakeside park with the high-end amenities of a luxury resort. This resort offers the perfect getaway for you as it is family-friendly, quiet, and safe.
Visitors enjoy amenities like:
Lazy river
Poolside bar
Poolside grill
Lake attractions
Mini-golf
Swim-up tiki bar, and many other attractions
French Quarter RV Resort
Phone: 5045863000
Address: 500 N Claiborne Ave, New Orleans, LA 70112, United States
Conveniently located in the heart of New Orleans' historic French Quarter, just off Interstate 10, you can find this RV Resort/luxury hotel featuring all types of RVs.
The premium site of the resort, which is right behind the main clubhouse and pool, has real grass for you and your kids to enjoy.
The French Quarter RV Resorts features a hot tub, fitness room, water, and electric hookups, and the fastest Wi-Fi you can find in an RV resort, in case you need to do some work.
Visitors normally stay for up to 4 nights. The standard rate is $105 per night, the weekly rate is $680, and the monthly is $2400 (plus taxes). The Premium places will charge $15 extra per night.
Lakeside RV Park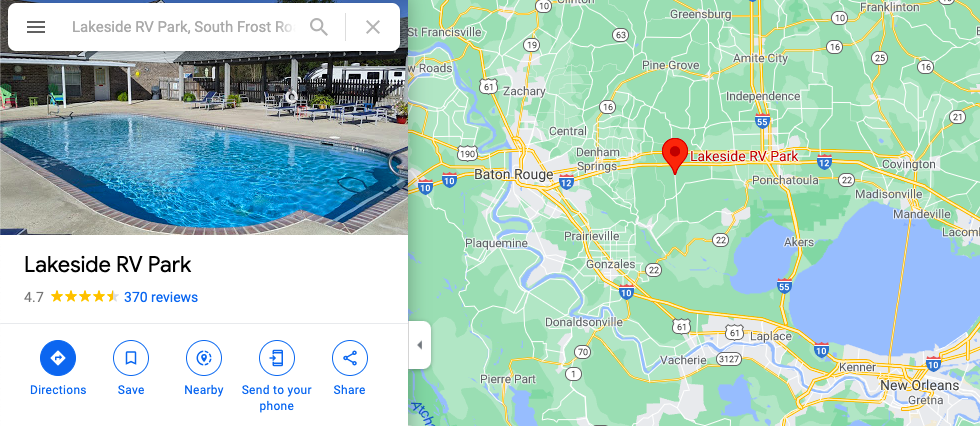 Phone: (225) 686-7676
Address: 28370 S Frost Rd, Livingston, LA 70754
Are you searching for a place to camp near New Orleans and Baton Rouge? Then, look no further. Lakeside RV Park is one of the most popular campgrounds in South Louisiana that boasts a relaxed vibe, a family-friendly atmosphere, and plenty of amenities.
Apart from the usual RV park facilities, there is a swimming pool, an on-site grocery store, a games room, and a dog park. You can also cast a line in the 17-acre lake or explore its waters on a canoe, boat, or kayak.
Bring your RV or stay in one of their fully-furnished cabins. Are you coming with a dog? No problem! Some of them are pet-friendly. For family celebrations and group gatherings, there are two large open-air pavilions with lake views available.
Bogue Chitto State Park
Phone: (985) 839-5707
Address: 17049 State Park Blvd, Franklinton, LA 70438
Nestled near Franklinton in eastern Louisiana, Bogue Chitto State Park is a popular camping spot with scenic river views that attract visitors of all ages.
The river is perfect for canoeing and kayaking, while fishers will appreciate the 11 lakes stocked with freshwater fish. There is also a mountain bike track and an equestrian trail that begins near Fricke's Cave, another attraction worth visiting.
Back at the campground, there is a water playground, numerous picnic pavilions, and an outdoor classroom. Regarding accommodation, campers can choose from different tent sites, RV sites, as well as cabins. The campground also boasts 11 glamping tents.
Baton Rouge KOA Holiday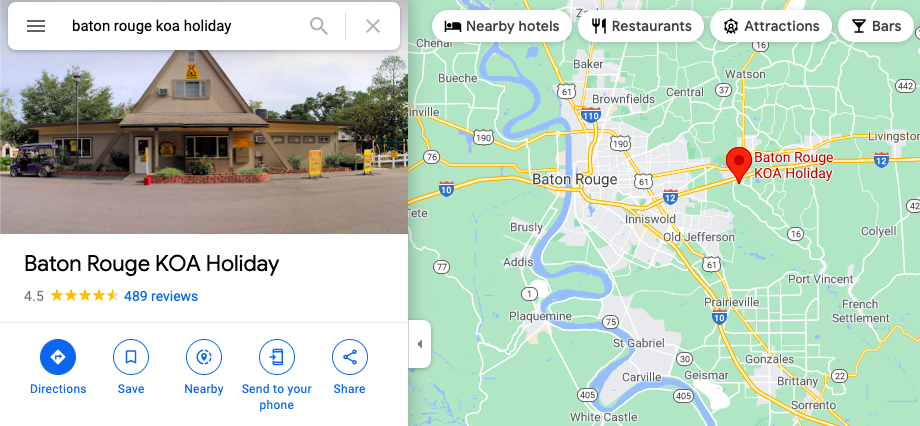 Phone: (225) 664-7281
Address: 7628 Vincent Rd, Denham Springs, LA 70726
Set just outside Baton Rouge and easily accessible through the interstate, this KOA is a fantastic option for those who want to stay near the city yet prefer the camping experience.
Park your RV, pitch a tent, or rent a cabin. Baton Rouge KOA offers various types of sites to fit everybody's needs. Amenities include a swimming pool, hot tub, mini-golf, playground, and a picnic pavilion.
If you don't feel like staying at the campground all the time, there's definitely a lot to see around, too. Visit some of the area's grand plantation homes and their gardens, try authentic Cajun food, or explore the city of Baton Rouge. This KOA will simply enchant you with both its tranquility and plenty of things to do.
Grand Isle State Park – Best tent camping in Louisiana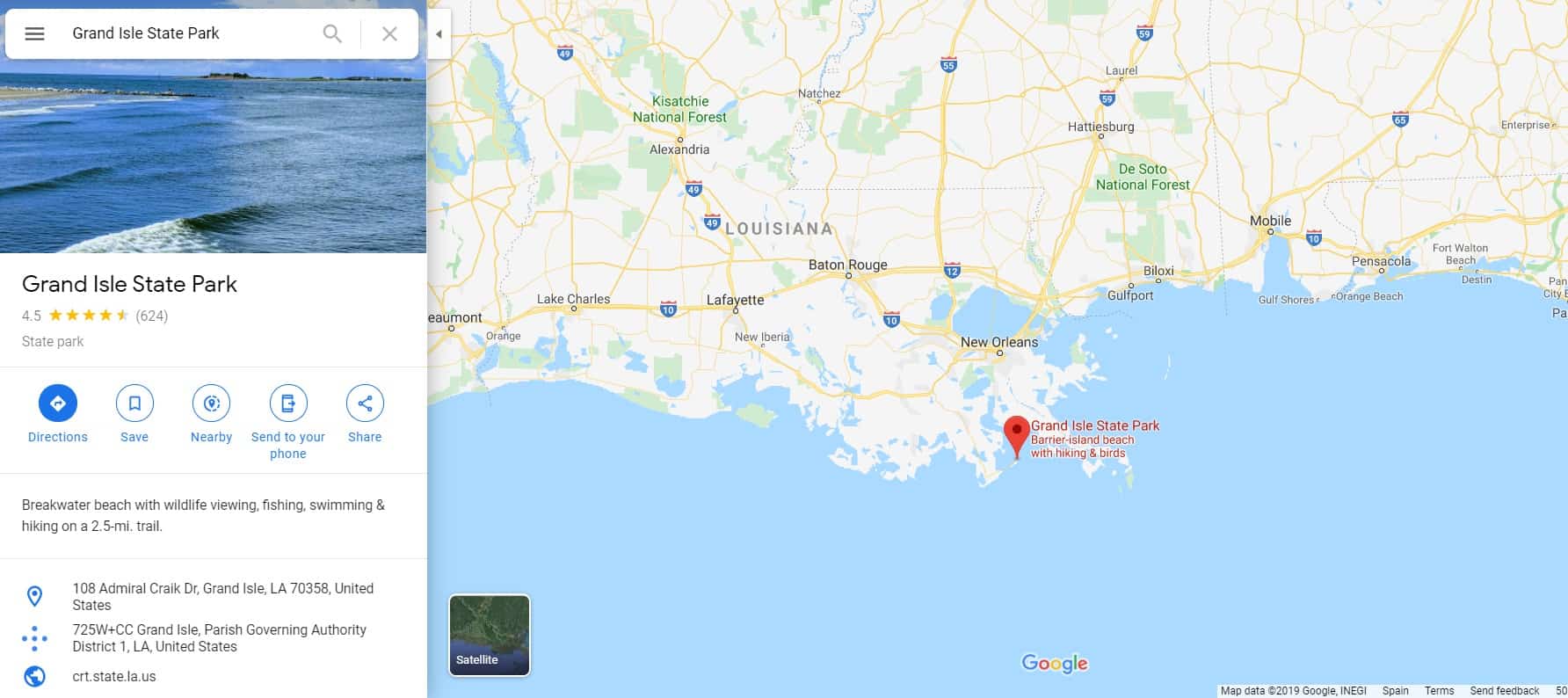 Phone: (985) 787-2559
Address: 108 Admiral Craik Dr. Grand Isle, LA 70358
Located off the coast in Grand Isle, Louisiana, Grand Isle State Park is a great place for salt-water fishing and eating fresh, delicious seafood you've caught and grilled yourself. The park's lagoons are gorgeous and enjoyed by all, and the beach areas are great for swimming, crabbing, fishing or simply relaxing.
This campground is particularly great for birdwatchers because the unique ecosystem attracts many rare and unusual species into the area.
There is a two-and-a-half-mile nature trail for hikers, and if you don't want to stay in your RV, you can actually camp right there on the beach in your tent. Just imagine waking up to that gorgeous sunrise over the water.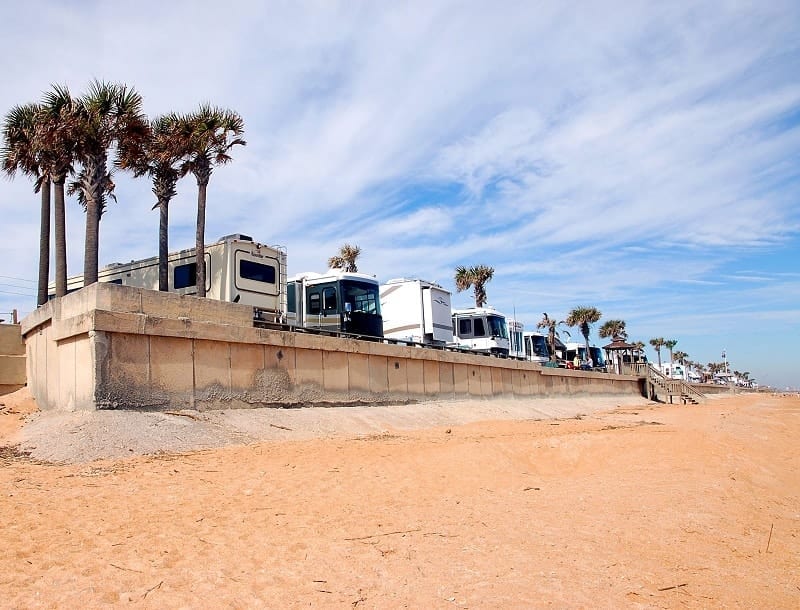 New Orleans West KOA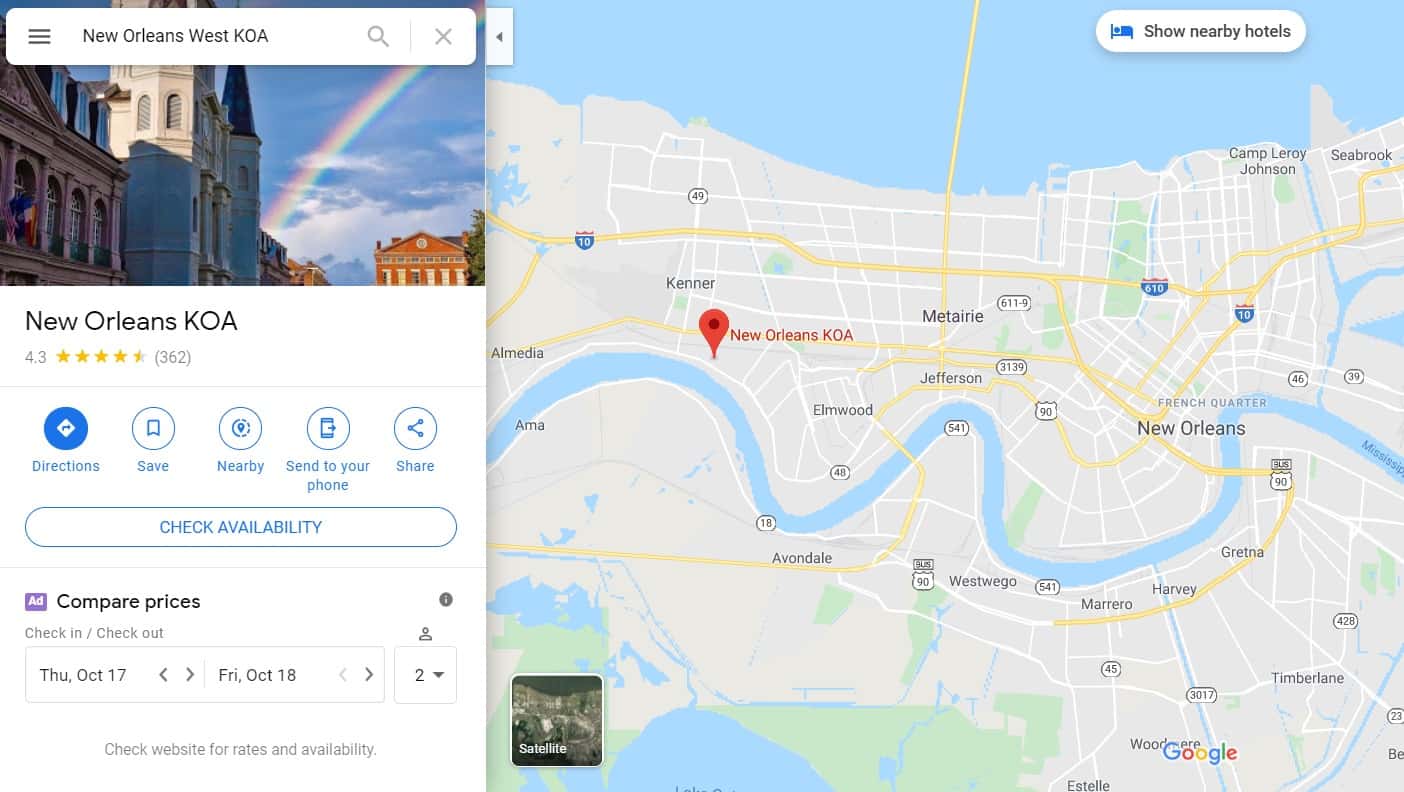 Phone: (504) 467-1792
Address: 11129 Jefferson Hwy, River Ridge, LA 70123
If you are headed to Louisiana for the New Orleans experience, never fear; you can still find a great camping experience at West KOA, located right outside the French Quarter in River Ridge.
This campground offers all the pleasures of New Orleans – the food, the jazz, Bourbon Street – mixed with the freedom of camping. The campground has space for both regular camping and RV camping.
There is a pool, laundry service, and even a business center if you can't entirely get away from work while on vacation. There are also shuttles that will take you to all the popular spots in New Orleans, including the French Quarter and the nearby casinos.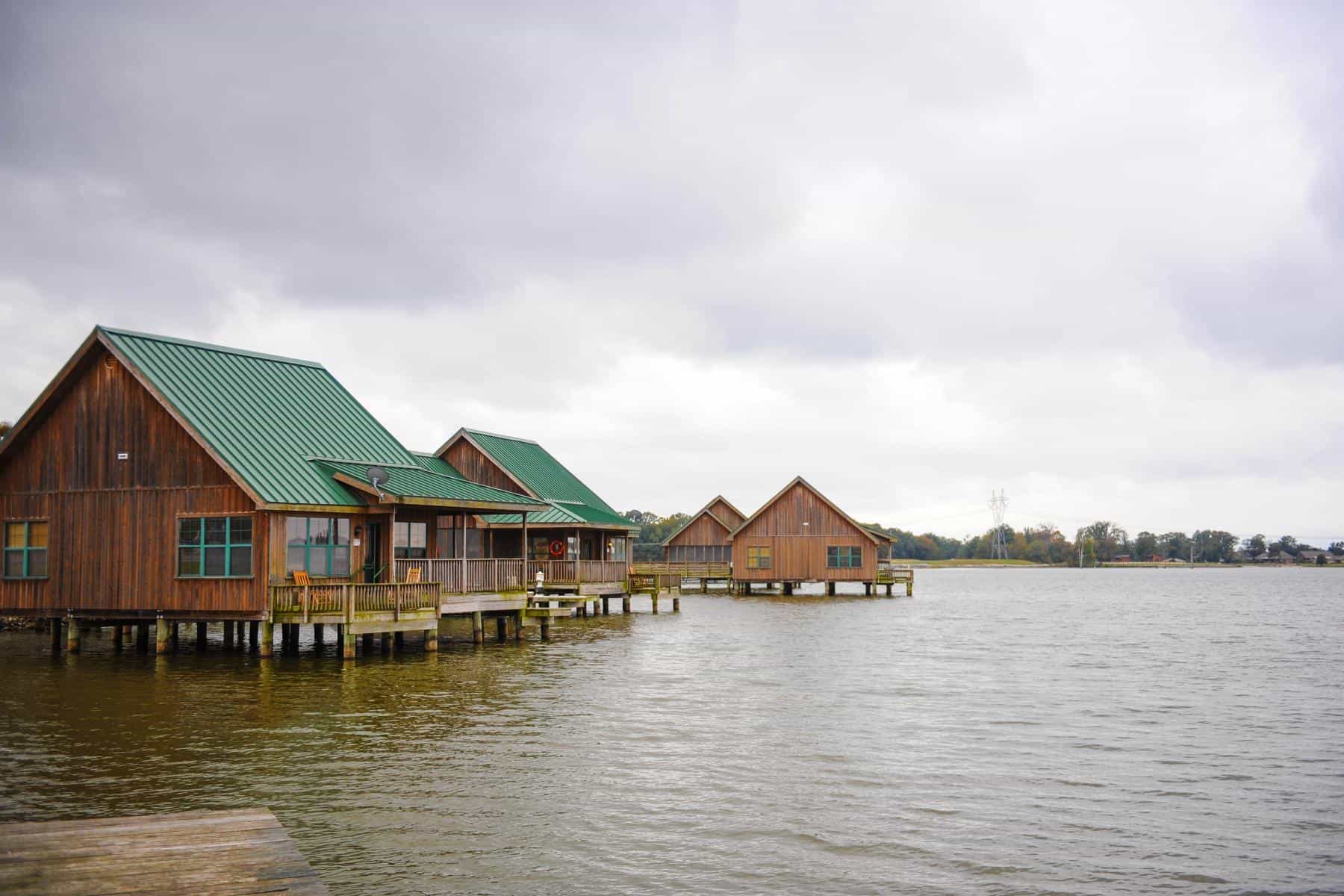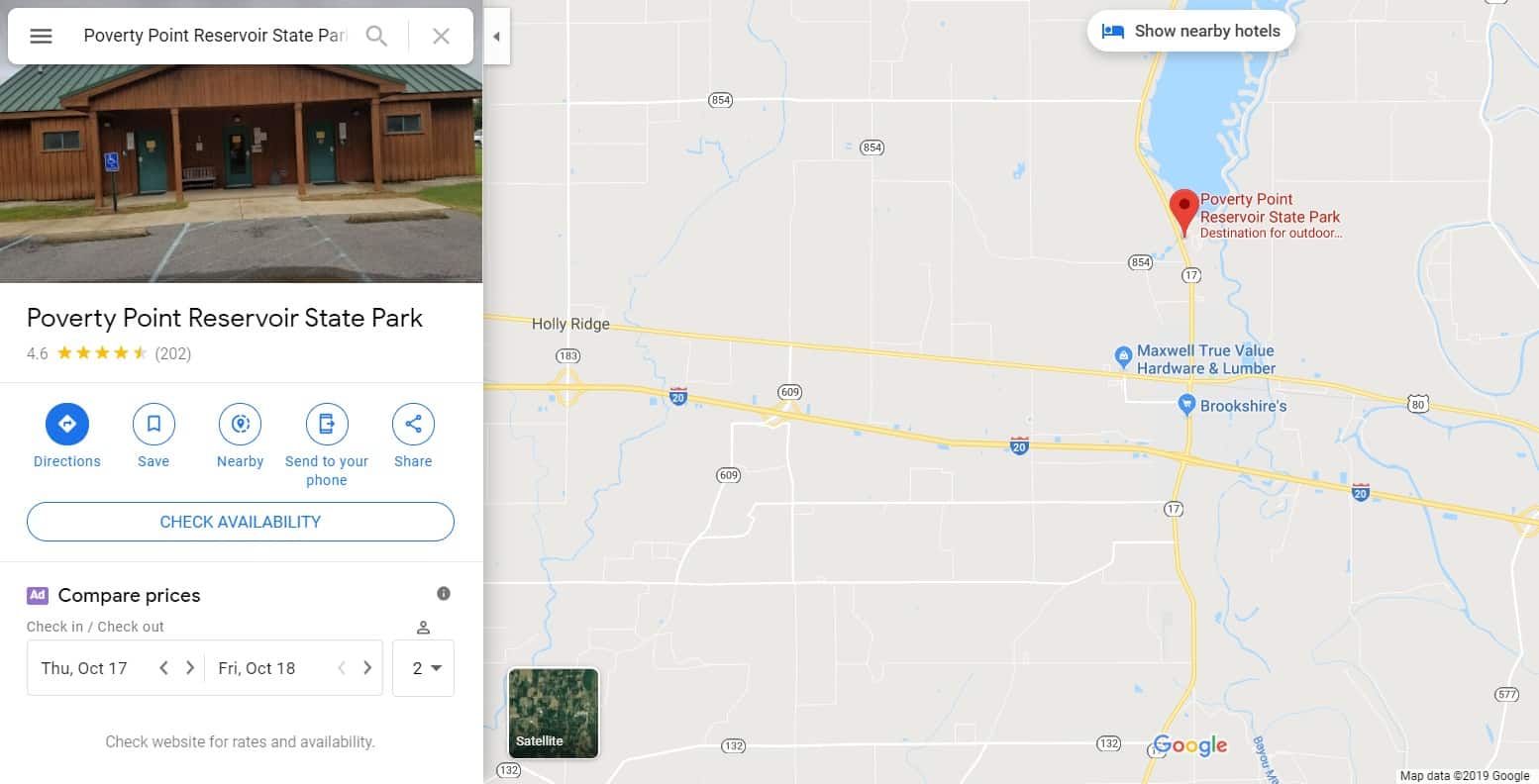 Phone: (318) 878-7536
Address: 1500 Poverty Point Pkwy, Delhi, LA 71232
Despite the questionable name of this park, Poverty Point actually has 4.5 out of 5 stars on TripAdvisor. Located in Delhi, Louisiana, the centerpiece of this campground is the 2,700-acre lake at the center of it. The lake allows opportunities for fishing, swimming, or taking your boat or jet ski out for a day of fun.
There are also on-site rentals for flat-bottom boats and canoes. There is a half-mile walking trail and over 50 sites for camping, which include electrical and water hookups.
The premium sites include sewage, as well. For those of you who want the camping experience without the RV or tents, there are also lodges and deluxe cabins available for rent.
Lake Claiborne State Park – Best Lake Camping in Louisiana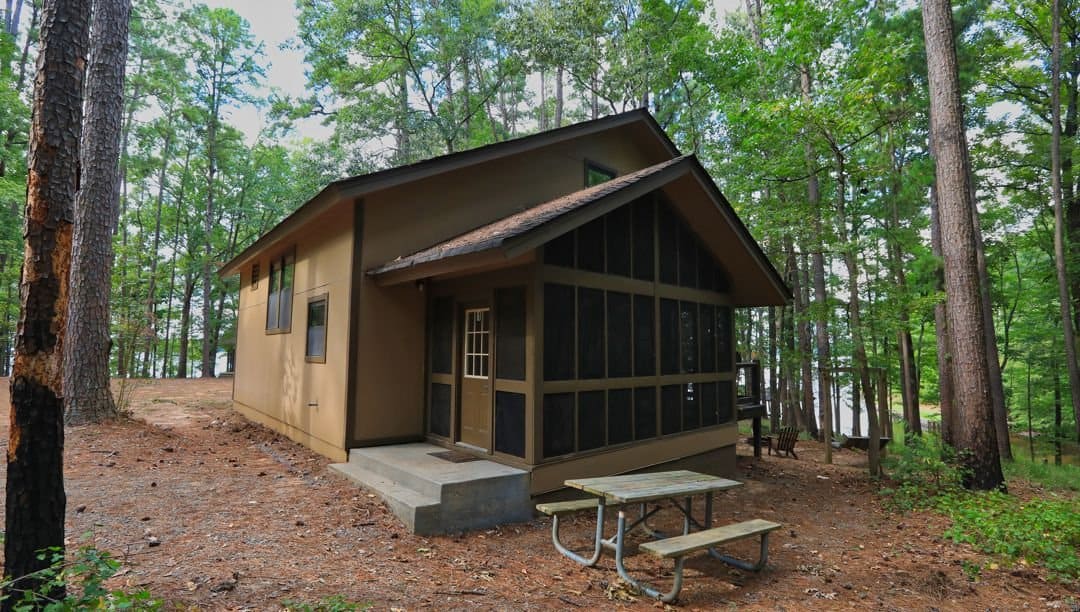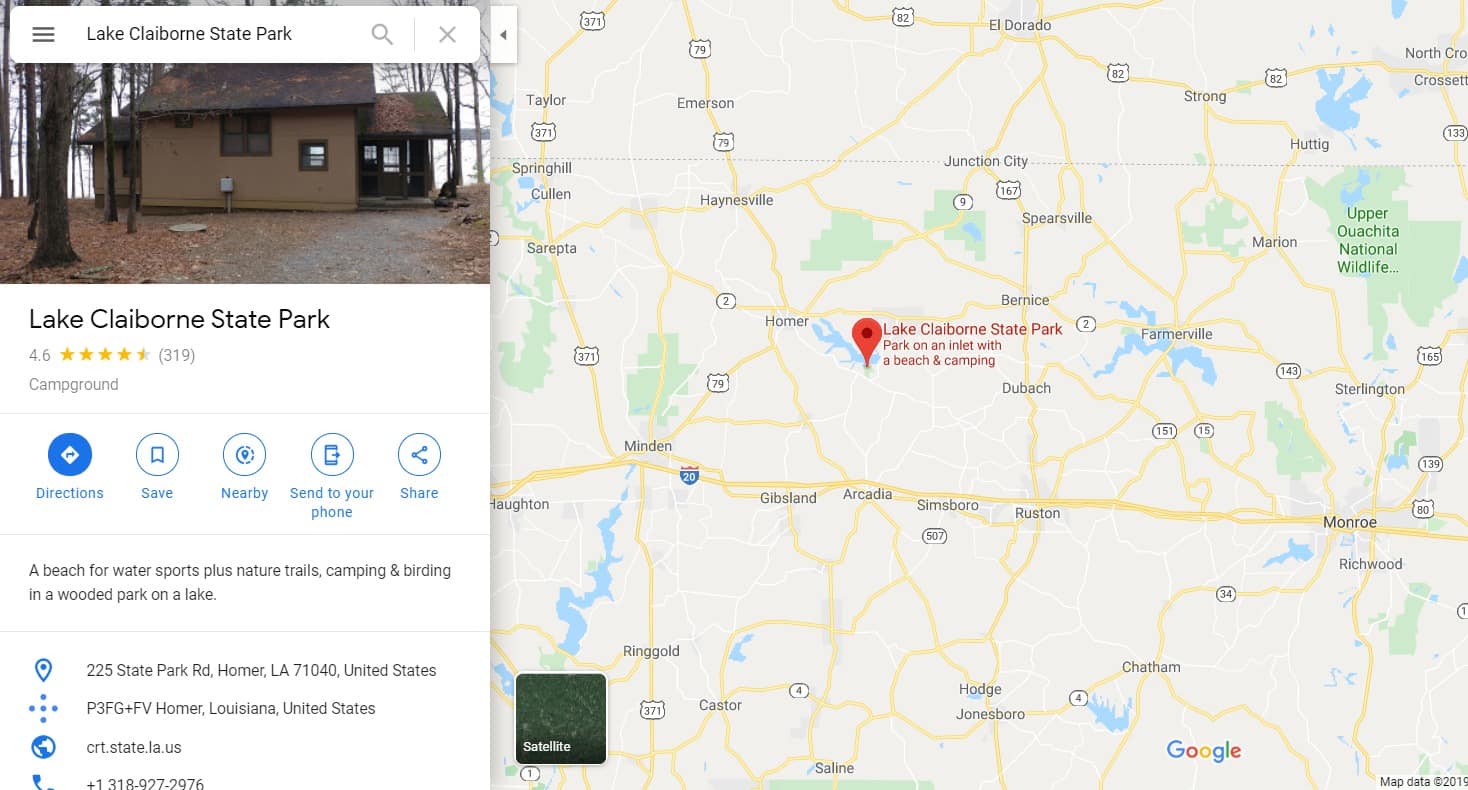 Phone: (318) 927-2976
Address: 225 State Park Rd, Homer, LA 71040
Want to visit the park one TripAdvisor reviewer called the "Hidden Paradise" in Louisiana? Look no further than Lake Claiborne in Homer, Louisiana.
For the fisherman, this 6,400-acre lake comes well-stocked with a variety of fish, including bass, perch, sunfish, bluegill, and more. The lake also provides kayaking and canoeing opportunities with on-site rentals.
Don't forget your hiking boots, there are six hiking/walking trails, a few of which provide guided hikes. There are numerous spots for bird-watching, as well. In addition to a large primitive campground, there are also 87 RV sites that include electricity and water. Lodges and cabins are available for rent, as well.
Finally, if you are a golfer, Lake Claiborne has the first and second-ranked disc golf courses in the entire state.
SOME MORE CAMPGROUNDS TO CONSIDER:
Chicot State Park
Lafayette KOA Holiday
Tickfaw State Park
Lincoln Parish Park
Lake Bruin State Park (NORTH)
Indian Creek Campground (SOUTH)
Hodges Gardens State Park (CLOSED FOR NOW)