Washington state is located on the far northwest corner of the United States bordering the Pacific Ocean. It is among the largest states in the US with a big part of the population residing in the Seattle metropolitan area. Washington is well known primarily for the fact that it's the only state named after a president.
The state of Washington is famous in the Western parts of the US and takes second place after California. It has also been ranked among the wealthiest states in the country and was one of the first states to legalize recreational and medicinal marijuana.
The Cascade Range bisects the state into Western and Eastern Washington. Western Washington enjoys a Mediterranean climate and is home to the Olympic Mountains. The Hoh rainforests in the Olympic mountains count as the only temperate rainforests in the United States.
The state also provides diverse areas for camping and other activities in nature.
---
Suggested: 8 Great Summer Weekend Getaways In Washington For Summer 2023
Here are some camping sites in Washington that one might want to visit for fun times with family and friends:
Sol Duc Hot Springs
Address: 12076 Sol Duc-Hot Springs Rd, Port Angeles, WA 98363
Phone: (888) 896-3818
Who said that camping couldn't involve a bit of wellness? Welcome to Sol Duc – a unique camping area that boasts three mineral pools full of hot, thermal waters. They are situated in the chilly Olympic National Park and will definitely come in handy, especially if you're planning your trip for spring or autumn.
The campground offers 80 tent sites and 17 RV spots. If you're looking for something a bit fancier, you can spend the night at one of the rustic Sol Duc Hot Springs Resort cabins.
Apart from soaking in the healing waters, you can hike to the Sol Duc Falls which are actually some of the park's best waterfalls. You can also set for a day-long hike to the Seven Lakes Basin.
Hobuck Beach Resort

Located on the pristine Makah Reservation on Neah Bay, this resort enjoys stunning views of the Pacific Ocean. While visiting, you can enjoy the beach, a vast network of hiking and biking trails, and numerous wildlife viewing opportunities. Visitors to Hobuck Beach Resort also enjoy the chance to mingle with members of the local community and learn about the vibrant culture of the Mekah Tribe.
In addition to well-appointed cabins, this facility also offers an open meadow for tent camping as well as full hookup sites for your RV. Note that there is no tent camping permitted on the south side of the resort or directly on the beach.
Regardless of your location, you will be within walking distance of the beach. A highlight of a camping trip at Hobuck Beach Resort is a trip to the famous Shi Shi Beach. Be sure to visit the Cape Flattery Trail and check out the panoramic views of the water and terrain from the observation decks.
Oceana RV & Camping Resort
Set on Washington's Pacific Coast, Oceana RV & Camping Resort is a relaxed campground offering miles of sandy beaches to explore.
Stroll, rent a bike or a moped, and discover the surrounding natural beauty. During clamming seasons, the area is known for razor clam digging. You can also engage in horseback riding or fishing.
The campground itself is open all year round. It features both full hook-up and primitive sites, a clubhouse, and laundry facilities. There are also horseshoes, a volleyball court, and a playground.
No matter if you come on your own, as a couple, family, or a group of friends. The amenities and no shortage of activities will make your stay a memorable experience.
Columbia Sun RV Resort
Columbia Sun RV Resort is based near Kennewick in South Washington. It has 145 big rig-friendly full hook-up RV sites, many of which can accommodate slide-outs. Amenities include a frisbee golf course, a playground, a swimming pool, and a hot tub.
Easy access to the interstate allows guests to experience both the city and the serenity of the countryside. Visit Columbia Park Marina for fishing, boating, river walks, or just a picnic with pleasant views. Nature lovers will appreciate the nearby McNary National Wildlife Refuge. On your way back to the campground, you can pop by one of the local wineries.
Not only is this family-owned campground popular for its great location and amenities, but it is also renowned for the outstanding hospitality. It's a spot that definitely shouldn't be missed on your next road trip through Washington.
Elk Ridge Campground
Nestled in a valley between two mountains along Naches River, Elk Ridge Campground makes for a relaxed camping adventure all year round.
In spring and summer, visitors can enjoy fly fishing, hiking, biking, or water activities in the nearby Bumping Lake. On the other hand, fall is great for hunting and exploring local wineries. Winter in Elk Ridge is perfect for snowmobiling and skiing.
The campground offers nine fully-equipped heated cabins that have recently been renovated. Coming with your own home on wheels? There are 20 spacious RV sites with water and electricity. You can also "rough it" on one of their quaint tent sites.
This campground is especially popular among couples and plenty of wedding ceremonials are organized there. Looking for a spot like that for your wedding? Make sure to book in advance. As we said, couples love it there!
La Conner RV & Camping Resort
Address: 16362 Snee Oosh Rd, La Conner, WA 98257
Phone: (360) 466-3112
With 111 acres of campground and a half-mile of saltwater beachfront, La Conner RV & Camping Resort is an ideal location for those wishing to explore the Pacific Northwest.
The old fishing village town of La Conner is just five minutes to the east, offering distinctive dining, shopping for antiques, crafts, and arts, as well as various historic sites to see. The San Juan Islands are a ferry ride away to the west. You can also cross the US border and spend a day in Canada.
The campground itself features numerous amenities, great for both family vacation as well as a romantic getaway for two. You can engage in fishing, tennis, mini-golf, basketball, or pickleball. Kids will appreciate the playground, shuffleboard, and games room. You can also set off for a hike or a bike trip. And after a long day, you can relax in the hot tub.
You can stay at one of their RV and tent sites or rent a log cabin. The campground is open all year round.
Leavenworth / Pine Village KOA Holiday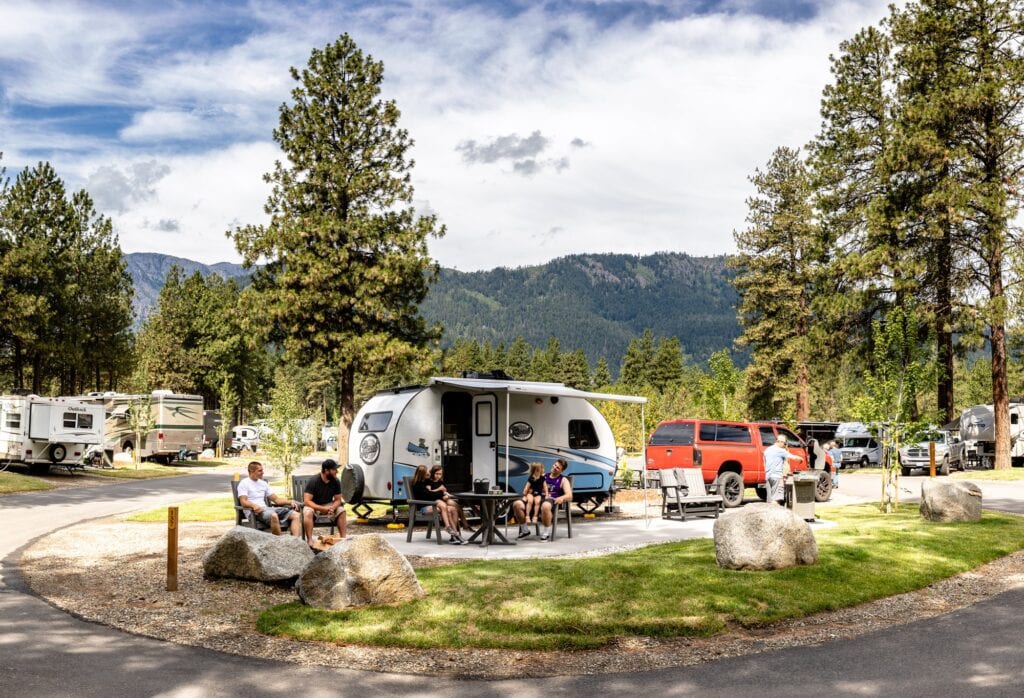 Address: 308 Zelt Strasse, Leavenworth, WA 98826
Phone: (509) 548-7709
Nestled into the foothills of the towering Cascade Mountains at the base of the Wenatchee River, you will find the popular Leavenworth / Pine Village KOA Holiday campground.
Recently renovated in 2018, this modern campground is flush with an abundance of amenities and conveniences.
During the summer, you will appreciate the free shuttle rides into the quaint Bavarian mountain town of Leavenworth. While at the campground, be sure to make time to take a dip in the cool Wenatchee River, explore all of the hiking and biking trails, and participate in a variety of campground activities designed to appeal to campers of all ages.
You can choose from deluxe cabins with full bathrooms and hot water, priming tent camping sites, and RV pads complete with a KOA patio. A full calendar of special events makes this a year-round destination for the whole family.
Cresap Bay Campground
Nestled on the eastern shore of Lake Merwin, Cresap Bay Campground is a perfect getaway for those seeking water-based recreation opportunities and a diverse forest setting.
To the west, boaters can access open waters, while to the east, there is a 'no wake' channel. The lake is also suitable for kayaks, paddleboards, or canoes. Moreover, the area offers hiking and biking trails, as well as fishing.
Owned by PacifiCorp, the campground is very well-maintained and boasts large shades sites. There is also a kid-friendly beach and multiple grassy areas for you to relax.
Note that for its popularity, we recommend you book your spot in advance. On the contrary, the marina slips are managed on a first-come, first-served basis.
Hoh Rainforest Campgrounds
The Hoh rainforest marks the only temperate rainforest in the continental United States. It's also an international tourist attraction and provides various ways to enjoy nature. The rainforest has about 78 campsites to enjoy the scenic landscape.
The campgrounds provide numerous hiking trails to explore nature. The Olympic National Park is also available for one to enjoy the diverse scenic wildlife.
Activities that one can undertake at Hoh Rainforest Campgrounds, near Olympic National Park include:
Hiking

Nature Trails

Lodging in The Kalaloch Lodge

Picnicking
There are parks available with playgrounds for kids.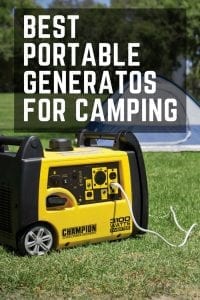 Deception Pass State Park
This park is located on Whidbey Island in Island County. Deception Pass State Park covers 4134 acres of marine land and is home to a strait that separates Whidbey and Fidalgo Islands.
The park has a shoreline that stretches about 14.6 miles. It also has 35 miles of natural trails and includes three lakes. The iconic Deception Pass Bridge makes a scenic site in the park. The bridge connects to Canoe Island that links to Fidalgo island via the Canoe Pass Bridge.
The park provides numerous sites for camping and hiking. Some of the activities that one can undertake at Deception Pass State Park include:
Kayaking,

Swimming

Hiking

Camping,

Picnicking

Fishing

Beach walks

Walks on the Deception Pass Bridge

Nature and wildlife watch

Cycling

Crabbing
There is something for everyone at Deception Pass State Park with the provision of an arts and crafts shop. There are restaurants located on Whidbey Island that offer various foods and wine.
They provide suitable campsites with showers.
Lake Wenatchee North Campground
Lake Wenatchee North Campgrounds are located in Lake Wenatchee State Park that covers 492 acres. The park also contains Lake Wenatchee that covers five miles and is 244 feet deep. The park is located 16 miles from the town of Leavenworth.
It is home to diverse wildlife and visitors are urged to be careful as they trail the park. The park has 9 miles of elevated trails for biking and walks and it provides two kitchens and unsheltered picnic tables.
The developed campgrounds offer hot showers and two covered shelters. Heated restrooms are also available during winters. The park avails various activities for the visitors such as:
Swimming

Water Skiing

Boating and Kayaking

Skiing and Snowmobiling during winter

Camping

Biking

Golfing

Beach exploration

Horseback riding

Fishing, Mountain and rock climbing
There are parks available with playground equipment for kids and pets.
Colonial Creek Campgrounds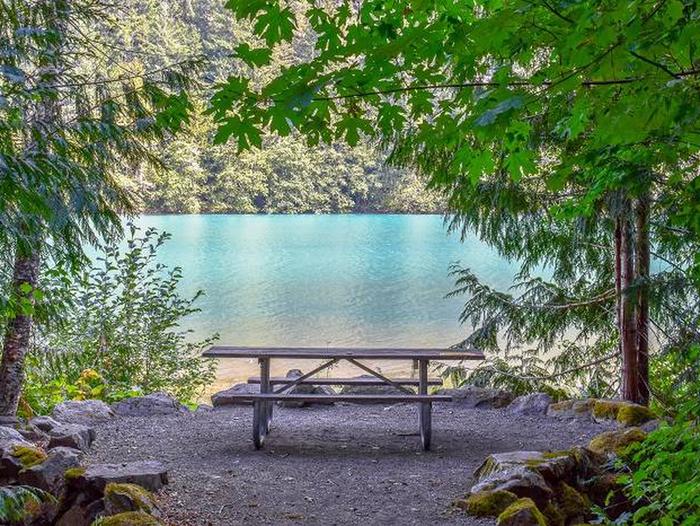 These campgrounds are located on Diablo Lake and the south side of State Route 20. The campgrounds provide 142 campsites that are surrounded by forests with some campsites situated on the lakefront of Diablo Lake.
The campgrounds also neighbor the Northern Cascades National Park and Ross Lake National Park. They offer flush toilets, parking spaces, and garbage removal. Every campsite has a campfire ring, a picnic table, and access to clean water.
Visitors at the park can access natural trails from the nearby Thunder Creek Trail. The campgrounds also offer an amphitheater, food storage lockers, and boat trailer parking.
Some of the activities that visitors can enjoy at the campgrounds include:
Hiking

Fishing

Camping

Boating

Picnicking

Swimming in Lake Diablo
Visitors should take caution while hiking or walking in the nature trails as they may come across various wildlife.
Long Beach RV & Camping Resort
This year-round RV campground is located just steps from the Pacific Ocean, delivering a wealth of recreational opportunities in a beautiful natural setting. Boasting 28 miles of beachfront, you will not run out of space to spread out and enjoy your break from the rigors of everyday life.
This campground is also distinguished by its dog-friendly policies, allowing you to bring along your favorite pooch on your camping adventure. While this beach provides peace and tranquility, it is also located just two miles from the town of Long Beach and all of its amenities.
All of the sites provide full RV hookups as well as a satellite connection. Guests can also enjoy a swimming pool, playground, bike paths, a historical lighthouse, and an activity center.
Rasar State Park
This state park covers 180 acres of camping park and covers 4000 feet of shoreline on Skagit River. The state park provides grassy lawns and has forested campgrounds. The Cascade foothills surround the park.
The campgrounds provide suitable spots for visitors to pitch their tents near the forest. The camp also offers three cabins with dogs and pets allowed in only one of them. The park also provides 3.7 miles of hiking trails with 1 mile of hiking trail made accessible to the disabled.
Kids can have fun with field games, forest exploration, and skipping stones on the river water. The campgrounds are also suitable for couples to take walks in the nature trails.
Wildlife observation is available in the park, especially eagle watching during fall and early winter. Apart from the campgrounds, the park also provides a picnic area, restrooms, and kitchen shelters.
Activities available at Rasar Park include:
Freshwater fishing

Bird watching

Wildlife observation

Nature walks

Hiking
The park provides various equipment for kids in the playground.