Found in Western Germany on the banks of the Rhine River, the 2,000-year-old city of
Cologne is one stop on travel itineraries that cannot be passed up. Offering incredible historical and architectural sightseeing, like the beloved, gothic-era Cologne Cathedral, the city also offers a ton of hip and exciting nightlife and unique shopping, dining and entertainment opportunities.
With fun things to do for travelers of all ages and interests, like the Cologne Chocolate Museum, Museum Ludwig which features famous artwork by Picasso and the thrilling theme park Phantasialand, the city is a popular location for backpackers and tourists.
To accommodate these travelers, Cologne boasts a number of highly-rated hostels, both classic and quirky, providing the perfect place to rest and relax regardless of what brings the visitor to the city.
Hostel die wohngemeinschaft
Book on Hostelworld Book on Booking.com
**Prices are shown for weekdays in Mid-season (October
The perfect hostel for young travelers, the Wohngenmeinschaft is a hub of unique living in a creative, lively district of Cologne. With 16 uniquely themed and well-designed rooms, the hotel is in the center of restaurants, bars, and galleries. Guests rave about the perfect location, within walking distance to some of the best sightseeing attractions in Cologne and their interesting amenities make it a great place for individual travelers or business visitors.
Highlights of the hostel:
A cafe-bar within the hotel and many creative spaces – like a room full of swings!

Themed rooms with spacious, quality beds and room dividers

Scenic city-scape views from windows and a professional conference room for working

Free Coffee and great breakfast spreads

A built-in theatre inside the hotel for guests viewing pleasure
Some reviews:
"Excellent Hostel. Beds were super comfy and larger than what you get in most hostels."

"Hostel had a great look and feel. Loved the themed rooms, they served a great breakfast with free coffee."

"Staff members are super nice and helped me find unique places to shop, eat and sightsee"

"Fabulous hostel. Very friendly staff offers a huge bed, and well-designed, unique room. Hostel was very clean. I highly recommend it to anyone!"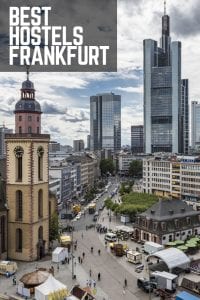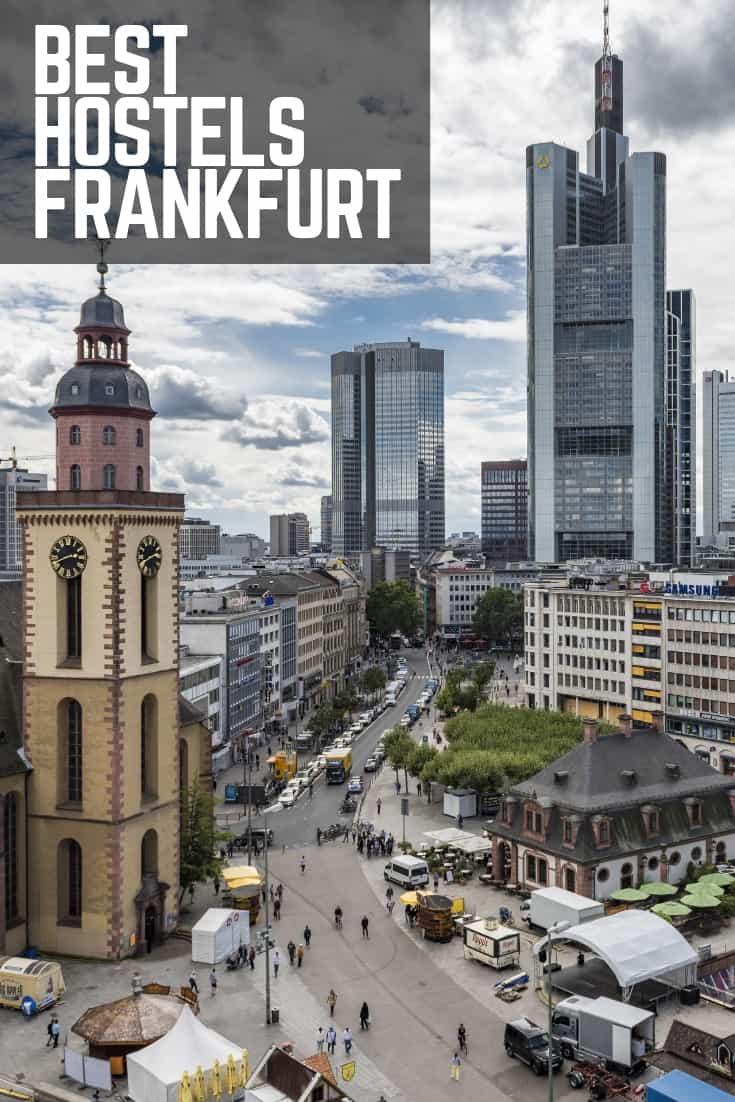 Downtown Hostel
Book on Hostelworld Book on Booking.com
**Prices are shown for weekdays in Mid-season (October)
In the bustling heart of the city, this hostel rings true to its name. Nestled in the center of downtown, Downtown Hostel boasts an incredible view of the Cologne's pride and joy, the Cologne Cathedral. Just a short walk from the train station and all the other popular, important entertainment spots, this hostel is perfect for travelers who are making the city a pitstop on their backpacking trip and offer great prices for simple amenities that really fit in the budget of a young backpacker.
Highlights of the hostel:
State of the art, spacious kitchen access

Private rooms or dorm-style rooms with private bathrooms

Balcony and garden areas for dining, lounging or smoking with beautiful views

On-site laundry facilities for guests

Built-in supermarket on the lower floor of Hostel
Some reviews:
"Really nice rooms, great kitchen. Quiet locations and good vibes."

Great place to chill and explore the inner city, right on the main strip."

"Great clean hostel in the center of the city within easy walking distance to the beautiful Old Town and the Cologne Cathedral."

"The grocery store at the bottom floor of the building was super convenient. Rooms, toilets, and kitchen were all sparkling clean."
Heading north? Check out: Best Hostels in Hamburg
Pathpoint Hostel
Book on Hostelworld Book on Booking.com
**Prices are shown for weekdays in Mid-season (October)
Specially designed for youth travelers, but accommodating to all guests, the Pathpoint Hostel is a 161-bed facility in a historic, renovated Church building. With charming amenities that make visitors stay comfortable and homey, the hostel is only a short walk from the central train station and offers plenty of communal space to meet and converse with other travelers. Path point offers quality beds and nice boarding experience, for a truly great price affordable for anyone visiting Cologne.
Highlights of the hostel:
Great lounge spaces both inside and outdoors

Self-Catering kitchen access available

Free wifi and onsite TVs and computers for guests to use

On-site bicycle rentals and convenient covered area for bike parking
Some reviews:
"Genuinely great hostel and well worth the money. Plenty of open hang out areas, lovely garden,"

"Great hospitality, comfort, and access make this hostel great."

"A relaxed hostel with a really nice outdoor courtyard area and a large clean kitchen. Rooms were clean and security was high."

"The Hostel is in a great location, the rooms were super spacious and the lockers in the room were large and secure. The kitchen was roomy and nice and there were plenty of spaces to hang out."
Station Hostel
Book on Hostelworld Book on Booking.com
**Prices are shown for weekdays in Mid-season (October)
Conveniently, right near the train station and just around the corner from Cologne's busiest and most popular shopping district, Station Hostel claims to be the "original" hostel for backpackers and travelers. The Station offers great public facilities that allow for guests to mingle and is equipped with helpful staff, keen on customer service and knowledgeable in all things Cologne.
Highlights of the hostel:
Free WiFi and delicious breakfast services

Private beds – No bunks – and free luggage storage

Restaurant, bar and beer garden on the Hostel property that offer Large Screen TV's, DJ and Music for all guests to enjoy

Comfortable and professional conference room for business guests

Late checkouts for a rush-free experience
Some reviews:
"One of the best hostels I've ever been to. Very close to the train station, the rooms were fantastic and the staff was really there to help. "

"A truly awesome hostel! I've met a ton of really interesting people there and the atmosphere is just top-notch."

"Great place to stay. Really convenient location. It was also really nice to wake up in the morning and be right under the beautiful Cologne Cathedral!"

"Great location for a fantastic value. The staff on site is so helpful. I booked a cheap private room with a private bathroom, and it was perfect for visiting Cologne with my boyfriend."
Weltempfanger Backpacker Hostel
Book on Hostelworld Book on Booking.com
**Prices are shown for weekdays in Mid-season (October)
On the edge of the city center, this quaint hostel provides a quieter location, full of relaxing amenities, but is still easily accessible by public transport. A great starting point for exploring the city of Cologne, Weltempfanger has bright and airy spaces, an oasis of comfort for travelers and backpackers looking to rest their heads after an exciting day of adventuring or night of partying.
Highlights of the hostel:
Public kitchen access with room for multiple guest usage

Cozy lounges and coworking spaces, including a small library and reading area

Free WiFi and laundry facilities for guests to use

Contemporary Hostel Cafe with great coffee, breakfast, and lunch

Lockers located inside rooms for extra security
Some reviews:
"Weltempfänger was a perfect place for me to stay during my business trip to Cologne. Unbeatable location, a lovely, safe neighborhood, and friendly and helpful staff. "

"Common space was clean and nice and I met some great people there. Location is fantastic, right next to the U-Bahn, supermarket and provides easy access to restaurants nearby. "

"Charming hostel, delightful cafe & great bar. Really enjoyed my stay at the hostel. Train Station is right outside the hostel and in a few steps you are at the center of everything."

Great hostel, spotless, good value for money, all the facilities you'd need and a cool bar downstairs."
Smarty Cologne City Center
Book on Hostelworld Book on Booking.com
**Prices are shown for weekdays in Mid-season (October)
Located in the Cosmopolitan District of the city, this hostel is in the center of all the incredible nightlife, dining and shopping amenities that Cologne has to offer. Right on the banks of the Rhine river, the Boarding House boasts great scenic views. The hostel is not just for young travelers, but also a great place for couples and families who are exploring Germany and looking to have some fun.
Highlights of the hostel:
Offers a selection of different rooms to choose from (dorm, single, family, etc.)

En Suite bathrooms in every room with rain showerheads

24 Hour "Snack and Coffee Place" and all-night hotel bar, providing a quick bite or drink to travelers

Free WiFi, interactive digital lobby display and smart room concepts

Tablet PC available for guest use in every room
Some reviews:
"Had a very nice stay in the Smarty hostel. It's right in the center of the amazing city of Cologne and I would recommend it to any traveler who finds themselves in the area. "

"Great value, with modern facilities and clean living and common areas. The helpful 24-hour front desk was a great addition."

"The private rooms and towels were fantastic and the luggage storage is nice. The staff was friendly and the hostel felt more like a hotel."

"Great place, the staff was very nice and friendly. They gave us our own room of 4 for free without us even asking. Everything was clean and the location was great."
Cologne is an incredible location for visitors who really want to see what Germany has to offer: a rich culture, exciting amenities, and friendly locals. The staff at the nearby hostels are always knowledgeable and happy to help and the spaces they provide allow for travelers of all kinds to meet and enjoy each other, an important and valued part of the European backpacking experience.
Outside of the hostel walls, history lovers will find joy in the Cologne Cathedral, an enormous 771-year-old Gothic Church that houses the archbishop and archdiocese of Cologne. While arguably the most famous landmark, the Cathedral isn't the only display of historical architecture in the area.
Travelers will also find excitement in the local palace, Bruhl Castle and their opulent walking gardens. Art buffs will be fascinated by the many museums in the area, a favorite being Museum Ludwig, which displays art pieces from pop culture icons like the famous Andy Warhol and historic art like the largest collection of Picasso works in all of Europe.
There's also a Chocolate museum which provides tours that walk visitors through the entire history of chocolate.
Of course, visitors can't leave this thrilling German city without visiting the local theme park, Phantasialand which attracts 1.7 million patrons a year. Phantasialand has state of the art virtual reality roller coasters, 12 classic-style roller coasters and even stays open throughout winter for an incredible display of seasonal shows and events.
For travelers looking for family fun, there are also zoological gardens for exploring, with an elephant park and jungle house. There is no shortage of awesome and interesting locations and attractions to explore in the grand city of Cologne to keep visitors entertained for days. If there's one thing travelers all agree about Cologne, it's that they will be back!
— pin it —