Visiting Sri Lanka shouldn't be a stressful or overwhelming decision when planning a trip. Families and backpackers will find that when visiting Kandy, one of the biggest cities in Sri Lanka, they'll find all the comforts of home and more when staying overnight in one of their many accommodations.
Tourists will find they can easily access many famous and historic landmarks such as the Kandy Lake, created in 1807, where visitors can see pelicans and swans swimming happily. The famous Temple of the Sacred Tooth Relic is also located near Kandy, and while looking at the famous item, they can hear the story of how it was stolen back in 483 BC.
Heading south? Check out Best Hostels in Mirissa
Guests staying locally in Kandy will be welcomed to the Kandyan Dance and Drum show, where they will be fully immersed in the brightly-colored, energetic dances that both men and women perform.
After a full day of tours and sightseeing, tourists will find that Kandy offers a variety of overnight accommodations to fit all their needs and budget.
Kandy Backpackers Hostel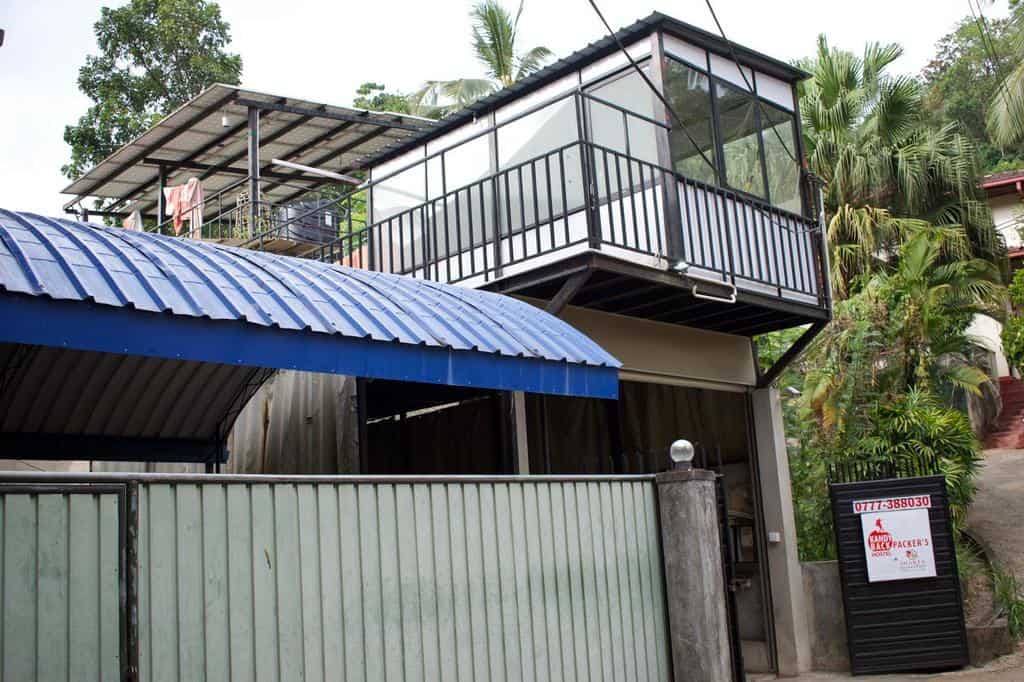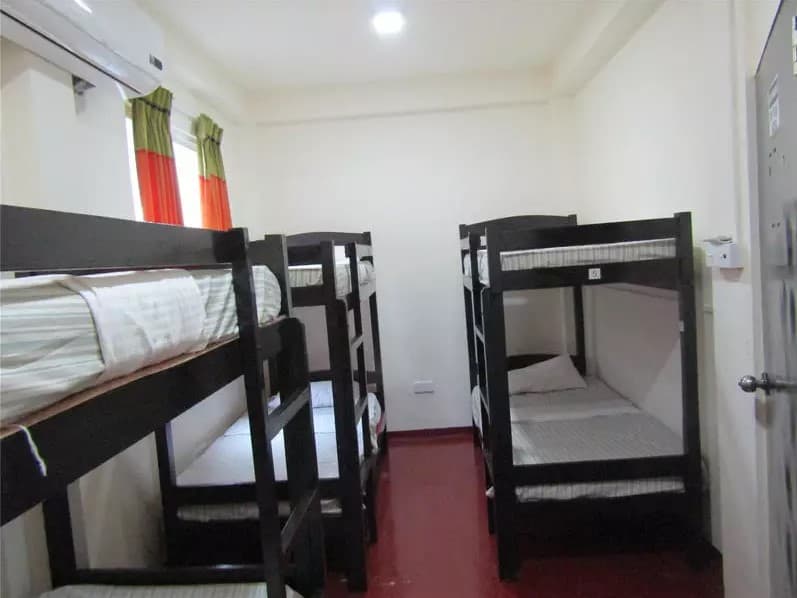 Book on Hostelworld Book on Booking.com
Features to note:
Cooking classes every evening

Near city center and major bus lines

Friendly, helpful staff
The Kandy Back Packer's Hostel, located near the Kandy lake and city center, is a completely eco-friendly stay for all travelers. They offer a variety of rooms from completely private, mountain views, shared bathrooms, and mixed or not mixed rooms. With a year-round pool and rooftop terrace, every guest will feel as though they have checked into a five-star hotel instead of a local hostel.
Not only will guests be able to enjoy local cuisine, but they have the option to order more European/American foods with the delivery service from KFC, McDonald's, and other well-known eateries.
With the many affordable options at the Kandy Back Packer's Hostel, every guest will feel welcomed and comfortable in their home away from home.
Kandy City View Hostel
Book on Hostelworld Book on Booking.com
Features to note:
Perfect location and ease of transportation

Staff that is friendly and helpful

Roof top lounge

Amazing views
Just inside the city of Kandy, tourists will stumble upon the quaint Kandy City View Hostel and instantly know they have found the perfect place to rest their tired feet and weary eyes. Guests will have the option to mingle on the rooftop lounge and enjoy local food within the cooking facilities.
With a superb location, travelers will love the short treks to famous destinations such as the Udawattekelle forest sanctuary, beaches, gardens, and shops. The sight-seeing options are endless and convenient at the Kandy City View Hostel where all are welcomed and taken care of by the friendly staff.
Staying at the Kandy City View Hostel is unlike any other overnight accommodation in the area, here guests will be welcomed and helped as if they were family.
Clock Inn Kandy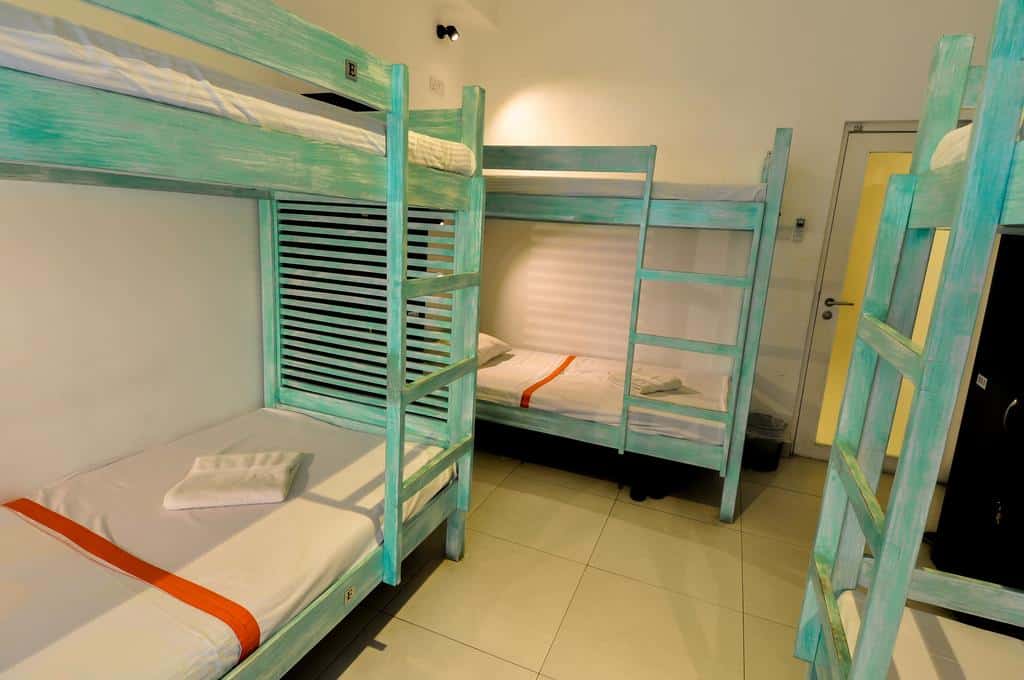 Book on Hostelworld Book on Booking.com
Features to note:
Meeting spaces

Many lounge areas

Cable TV and other entertainment

Prime location
Open since 2015, the Clock Inn Kandy is one of the best budget-friendly hostels in the center of Kandy. Providing comfort in not only their rooms and staff but peace of mind for travelers visiting from around the world.
Located within the heart of the city, guests will have the ability to travel and visit many famous landmarks finding it both easy and affordable as major bus lines and transportation are within walking distance of the hostel. Within the facility, guests will have the option to stay in a dorm-style room as well as private rooms with king-sized beds and private bathrooms.
Anyone looking for a fresh, new stay will find brand new faces and energy in the Clock Inn Kandy.
Jay's Bunks-Kandy Hostel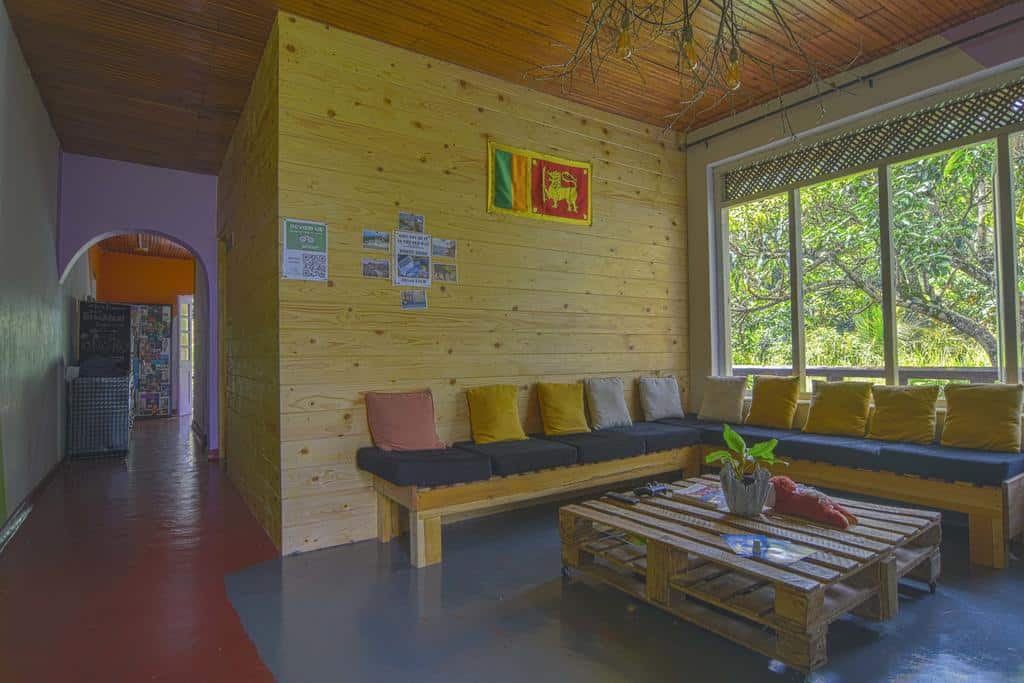 Book on Hostelworld Book on Booking.com
Features to note:
Ceylon tea making

Rooftop bar and lounge

Mocktailes and homemade soda offered

Daily housekeeping
Any traveler looking for a cozy yet accommodating hostel will need to look no further than Jay's Bunks. Located near the city center and grocery stores, guests will be able to find all needed facilities such as banks, laundry, and more.
At Jay's Bunks, they offer a variety of rooms from private to share, girls only, to mixed, but all with complete comfort and cleanliness provided from their friendly staff. Enjoy breakfast inside or on the rooftop hangout, drink fresh juice and chat with other travelers to make new friends, and sleep well on their comfortable mattresses. At Jay's Bunks, every guest feels confident that they are being provided a clean and budget-friendly play to rest.
Between the friendly staff, multiple amenities, and prime locations, tourists and guests will find everything they need and more at Jay's Bunks-Kandy Hostel.
335 Holiday Homes
Book on Hostelworld Book on Booking.com
from $10 / 2-private 4.2/5 Map
Features to note:
Children welcome

Balconies and terraces for relaxation

Environmentally friendly

Western style bathrooms
Visitors looking for a quiet, but location-friendly stay will find all they need in the comforts of the 335 Holiday Homes. Close to the city center yet tucked away from all the noise, the 335 Holiday Home is the perfect family-friendly stop for all tourists.
Many familiar accommodations can be found inside including a 24-hour service desk, luggage storage, and alarm clocks while specialized amenities such as soundproofing, balconies, and terraces can make every guest feel cozy and relaxed. Their helpful staff will assist in planning tours, events, and even pack a sack breakfast for their guests as they head out on their daily adventures.
Any family visiting the Kandy area will be welcomed into the 335 Holiday Homes and be treated as part of the owner's family for their entire visit.
No 26D
Book on Hostelworld Book on Booking.com
Tired travelers looking for a modern place to stay will find this 2011 built hostel, No 26D Home Stay, to be the perfect location to rest. With a prime location, just meters away from Kandy Lake and other tourist sites such as the famous Hotel Suisse and the city center, every tourist will be able to get around and see every magical area of Kandy with ease.
Enjoy the picturesque views of Kandy Lake and the Udawattekelle Sanctuary from the rooftop terrace and share a drink with new friends in the lounge. The No 26D provides guests with many different room options from double to single beds, private rooms with shared living spaces, and courtyard featured rooms, every traveler will find a comfortable place to rest and enjoy local tastes and new friends.
Features to note:
Near many famous attractions

Panoramic views of magical sites

Skylights and ceiling fans

Mosquito nets in rooms
Large families or single travelers will all feel welcome in this friendly overnight accommodation. Whether they're looking for private or shared spaces, local teas or Western treats, everyone will be coming home at the No 26D Home Stay.
Whether traveling for business, leisure, or on a quick layover to their next destination, visitors in Kandy will feel welcomed and comfortable in any of these six locations. While visiting the area, guests should take a quick stop to cuddle and feed the baby elephants at the Pinnewala Elephant Orphanage as a relaxing way to end their stay. Before leaving Kandy, tourists should stop by the Peradeniya Botanical Gardens, where they can view a spice garden, giant bamboo, and more. Don't forget to relax in the vibrant colors of the flowers, and take a nap in the shade under a giant tree, to recharge before heading to the next destination. No matter the reason for staying in Kandy, all guests will feel pure happiness and create memories during their stay.