Famous for the magnificent Petronas Twin Towers and the suspension bridge, the capital of Malaysia is a bustling city that tourists love for its great sights and attractions. The city is the cultural hub of Malaysia with three main cultural groups, Chinese, Malay, and Indians. The city boasts a variety of grand architecture with modern skyscrapers and pre-colonial temples and mosques.
Some of its most attractive locations include the Batu Caves that are an important place for the Hindu community. Every January, millions of people gather at this place to celebrate the Festival of Thaipusam. The temple is an appealing sight even without the festival.
The city is a heaven for heritage lovers. History lovers can check out the Islamic Art museum that offers a great collection of artifacts. Kuala Lumpur railway station is another historical landmark that was built in 1910 in Anglo-Mughal style.
Check out Ultimate 1-3 Itinerary for Visiting KL by Castaway with Crystal
Thean Hou temple is another favorite spot for tourists and photographers. This decorative façade is an important place for the Chinese community who come here to pray for good fortune and other blessings.
Shopaholics can opt from a wide range of choices available. The city offers modern malls, specialty shops, and some lively street markets. The infamous shopping street in China Town cannot be missed. The delicious cuisine and variety of shops keep one busy.
With so much to offer, Kuala Lumpur is no doubt tourists' favorite destination. The best part about this city is that it is modern and yet so cheap, which is why it is quite popular among backpackers. In fact, it is the 8th most visited city in the world.
If you are planning to travel to Kuala Lumpur and you are short on budget, then your first concern should be accommodation. You can lower your traveling cost considerably if you can find a cheap place to crash. Hostels are one option that can be cheap and offers you the opportunity to meet new people. Here we have compiled a list of best hostels in Kuala Lumpur for your convenience.
Planning to visit more of Malaysia? Check out this: Perfect 14-day Malaysia itinerary for making the most out of your trip!
Mingle
This upscale hostel is in the heart of the cultural district, Chinatown. It is in an old 1920s building that was formerly a clubhouse. Mingle has preserved the architecture but modernized the facilities inside. Its location makes it quite convenient for backpackers as all the major train stations are a 15-minute walk away.
As far as the fun element is concerned, the hostel has a rooftop lounge and a bar that is open round the clock and offers you free breakfast. There is a computer lounge where you can plan your day and update your Facebook status. Also, you can hang out in the literary lounge and exchange a book with a stranger.
The hostel also has some activities during the entire week, including Malaysia Food Hunt, excursion to the Kanching waterfalls and Pudu street food tour.
Sunshine Bedz KL
If you would like to tour the heart of Malaysia, Sunshine Bedz KL is a simple yet modern and chic bed-and-breakfast you should visit.
This accommodation is strategically located along the famous Bukit Bintang Walk. It is just a few minutes away from the famous KL and Petronas Twin towers, sits next to a train station, and right across the Lot 10 shopping centre and the Sungei Wang shopping mall.
While this family-run hostel may be small, it offers budget-friendly accommodation to backpackers. The 24-hour reception and staff are friendly and offers exceptional service and recommendation to guests. Free breakfast includes toast and your choice of coffee or tea.
Guests get free access to WiFi in the lobby and rooms and computers with internet. Rooms have hot and cold showers – linens and towels are included so there's no need to rent. There are also designated areas for book sharing and smoking. The hostel has CCTV and "bring-your-own-padlock" lockers for added security.
The hostel is also right above a pharmacy/convenience store, money changers, McDonalds, and just two minutes away by foot from the Bukit Bintang Monorail station. This train station leads to Chinatown, the best place to score souvenirs on a budget, the Suria KLCC twin towers, and the Kuala Lumpur International Airport.
The Sunshine Bedz Hostel staff also offers recommendations and tickets to other places to visit within the metro. For gadget-savvy guests, the popular Low Yatt Electronic and Digital Haven Mall is just a stroll away. The Berjaya Times Square, the only mall in Malaysia with its own roller coaster, is also a few minutes away from this bed and breakfast. If you would like to enjoy a bottle or two of beers and dance the night away, you can always take a stroll along the Changkat district famous for night clubs, trendy wine bars, fine restaurants, and cafes.
Reggae Mansion Kuala Lumpur
Located in a stylish colonial building near China Town and Central Market, Reggae Mansion is hands down the best party hostel in the city. It is famous for its rooftop bar where you can grab a free drink every evening and enjoy the spectacular view of the Petronas Towers and the KL tower with your new friends. If you go in a group of friends, you can cook up BBQ on the rooftop or enjoy a variety of dishes from their kitchen.
Unlike other hostels, Reggae Mansion also comes with a 40-seat mini cinema that is equipped with the latest hi-tech THX sound. The hostel also has an internet station, filtered water dispensers on every floor and phones. You can also use their transport service to the airport for a small fee.
Backhome Hostel
The clean, modern design and central location make it an ideal hostel for a backpacker. You can easily walk to Chinatown, the central Market, Merdeka Square, KL Tower, and the Islamic Art Museum. The hostel is also a 10-minute walk away from a million-year-old Bukit Nana forest reserve. The hostel was rated as the most popular in Kuala Lumpur in 2011 Hoscars.
The hostel is not exactly a party place like Reggae Mansion, but it is perfect for relaxing and a good night's sleep. With its comfortable beds, clean environment and a movie room to hang out, Backhome hostel is an absolute steal.
Step Inn Guest House and Hostel
Located in the infamous Golden Triangle of Kuala Lumpur, this hostel is 15 mins walk away from Chinatown, Bukit Bintang, and Changkat. With some fresh atmosphere and clean surroundings, it is one of the best budget-friendly hostels in the city.
The staff is quite helpful and goes out of the way to make sure your needs are met. The hostel gives a slight family vibe since most of the backpackers here are a bit older.
The rooms have individual lockers and high-speed internet. Also, you can leave your luggage before check-in and enjoy moving around in the city hassle-free.
The Explorers' Guest House
Situated in the heart of the city, this guest house is a few minutes away from famous tourist destinations such as Chinatown, Merdeka Square, Sri Mariamman Temple, and Masjid Jamek. Also, the KL Central Station is only 1 station away, and in case you want to travel to the north side towards Langkawi and Penang, you can easily do so through Pudu Sentral Bus Terminal, which is a 10-minute walk away.
Not a party hostel, but you can hang out on their terrace and admire the magnificent Petronas Twin Towers and the KL tower.
Dorms KL
Dorms KL is probably one of the best hostels in the city. This friendly youth hostel is an ideal place for solo travelers, who get a chance to meet new people and have some amazing time in the capital. You can relax in the Café lounge that offers TG Nasi Kandar's local food at discounted prices. Breakfast is free and so is Wi-Fi and luggage storage.
The hostel also has some activities planned for the week including movie night, pub crawls and ladies' night. The best part about this place is its proximity to most of the attractions.
Moon Eleven
Moon Eleven is an ideal place if you need to crash for one night or take some rest during transit. It is located near the airport and has 12 rooms that are suitable for all kinds of travelers whether single or couples.
The hostel offers basic facilities such as a tv lounge, self-service laundry, and live cooking. There is also free Wi-Fi, tea and coffee so you can freshen up before your next trip. The hostel also provides a transportation service to the airport for a small fee.
FAQs about hostels in Kuala Lumpur
What's the best hostel for solo travelers in Kuala Lumpur?
Traveling on your own? In that case, Dorm KL is the right hostel for you to stay in. You can meet other travelers at their Café lounge or at one of their planned events, such as at a pub crawl, movie, or ladies' night. Another great thing about this hostel is its central location so you will always have it close to the main attractions.
How much is a hostel in Kuala Lumpur?
Kuala Lumpur is generally an affordable destination to visit and so are its hostels. A night in a dorm in the Malaysian capital can cost you as little as USD$ 10, while privates are usually not more than USD$ 20.
Are hostels in Kuala Lumpur safe?
Malaysia is generally a safe country, and so are its hostels. However, as in any other capital, you should take regular safety precautions while going out in Kuala Lumpur – always watch your belongings, avoid deserted areas, and be aware of pickpockets, especially in crowded places.
---
With a variety of hostels and cheap accommodation, Kuala Lumpur is quite convenient for backpackers. Before traveling, you can check reviews and prices on various websites such as booking.com or hostelword.com and then select the one that suits your needs. Ideally, you should choose a hostel that is centrally located so that transportation is not an issue. In case you are looking for more privacy, check out some cheap hotel alternatives recommended by tripadvisor.
---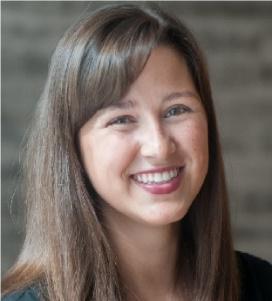 Author Bio: Ashley Rosa is a freelance writer and blogger. As writing is her passion that why she loves to write articles related to the latest trends in technology and sometimes on health-tech as well. She is currently associated with Colliersnews as a dedicated contributor. And you can also find her at Twitter: @Ashrosa2