Whenever we hear the word "Florida", the beach is the first thing that appears in our mind. Florida is most famous for its awesome beaches and state parks. Are you looking to plan a vacation? Florida' state parks are the best destination for you if you want to spend some quality time away from the hustle bustle.
Florida authorities are serious about tourism and they have made sure that the state parks attract millions of tourists from all over the world. We have prepared a list of 7 best state parks in Florida that you must visit in 2019. Most of these state parks are very famous but some names might be new for you.
There are countless natural attractions in these state parks in Florida. Almost every state park in Florida its own thing. Some state parks are known for natural wildlife and some are famous for camping near waters.
You might be interested! Best Florida Campgrounds To Visit!
This article is going to cover 7 best state parks in Florida and basic things about these parks. If you are already in Florida, get ready to visit these parks near you. If you are not in Florida, pack your bags, because you are about to have a great time.
1. Myakka River State Park
If your goal is to explore the natural beauty of Florida, Myakka River state park is a great spot for you. It is one of the largest and oldest state parks in Florida. This state park is home to turkeys, gators, and panthers. This is one of the few state parks where you might find panthers.
Wildlife is the main attraction in Myakka River State Park and hikers can also enjoy the long trail of almost 39 miles. There are boat tours that are arranged for tourists on a daily basis. The deep hole is the most famous spot if you want to see gators. In simple words, this state park is a paradise for photography lovers.
There are several campsites in the Myakka River State Park and all the facilities and services are provided near these campsites. Some campsites are away from these facilities so it is always a good decision to bring extra food and water for you while going hiking.
2. Blackwater River State Park
Photo Credit
Blackwater River is famous all over the world as it is one of the purest sand-bottom rivers all around the globe. When you visit Blackwater River State Park, you will know that this state park is worth visiting once in your lifetime. The river is really unique due to black and dark water. The river is not the only reason to visit Blackwater River State Park but there is natural forest too.
There are many fun things to do in Blackwater River State Park and you need some energy to do all of these top things in Blackwater River State Park. There are several camping sites on the beach and it is a great opportunity to spend some quality time on a peaceful beach.
3. Jonathan Dickinson State Park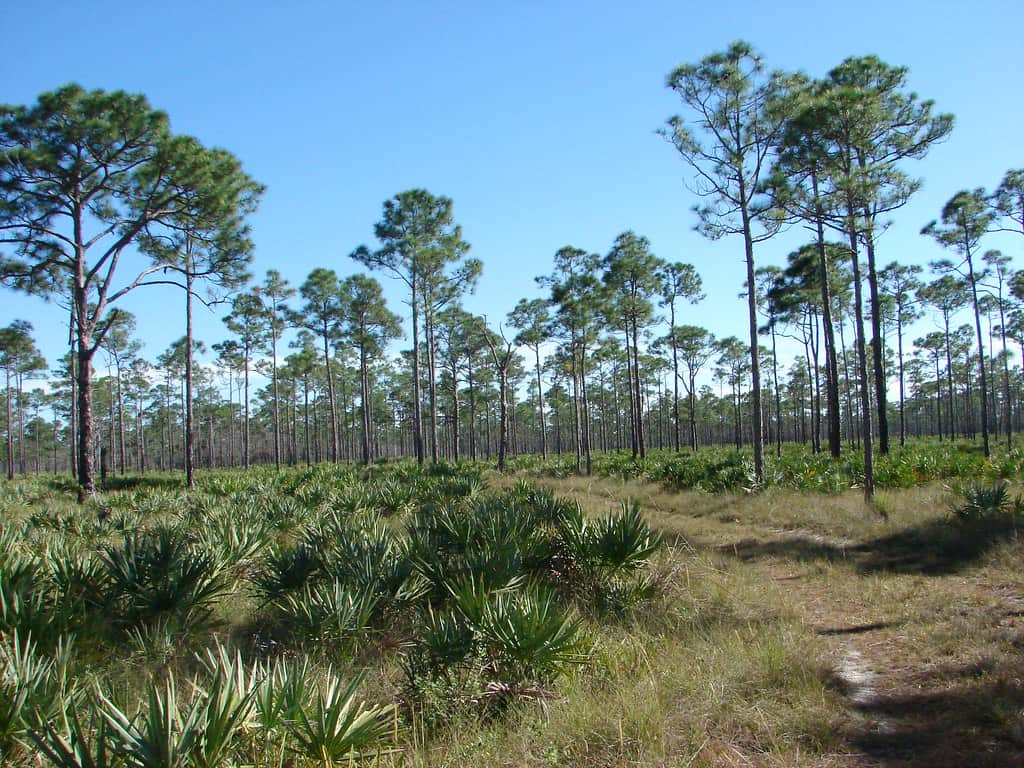 The location of Jonathan Dickinson State Park is the main attraction for most tourists as it is located to the north of Burt Reynolds' state. The natural communities will be enough to make you visit Jonathan Dickinson State Park this year.
The park offers two campgrounds accessible for reservation. Pine Grove is situated on the east side of the park and The River Campground is situated around four miles from the park entrance. At either campground, you'll approach the water, power, a table, and flame broil, yet sewer hookups are just offered at Pine Grove. In the event that you have an equestrian outdoors buddy, there are five campgrounds that can suit your steed.
There are just two crude exploring campgrounds off the Florida Trail, which are additionally accessible for reservation. Simply make a point to pack a stove, as kindling gathering is disallowed in Florida state parks.
4. Caladesi Island State Park
Caladesi Island State Park is located on the Island of Caladesi in the Gulf of Mexico. It is located in the west of Dunedin, Florida. If you want to search for the perk of Florida in a single place, it is going to be the best choice. Caladesi Island State Park is located in the north of Clearwater Beach.
If you ask for any special point to visit in 2019 where you can enjoy the best time of your life, we will suggest you visit the most amazing beaches of Caladesi Island State Park. This Caladesi Island State Park is the perfect location for people who want to spend some time on the peaceful beaches of Florida.
You don't need to worry about staying on Caladesi Island. The hotels in this Island are really comfortable and available at different rates. In simple words, you don't need to worry about this thing. You can book any hotel in Caladesi Island ranging from 4 to 5-star hotels. The price of the stay can vary depending upon the location and the surroundings. The stay in Caladesi Island is not very expensive.
5. Anastasia State Park
Anastasia State Park is full of deep ancient history. This state park is located in Northeast Florida. If you like to visit ancient landmarks and buildings, Anastasia State Park is a perfect destination for you. There are several hiking trails and most of the hiking trails are in the loop so you will probably end up on your starting point.
This state park is best for tourists who prefer privacy as Anastasia State Park is never too crowded and you can enjoy some alone time here in a peaceful environment.
6. Rainbow Springs State Park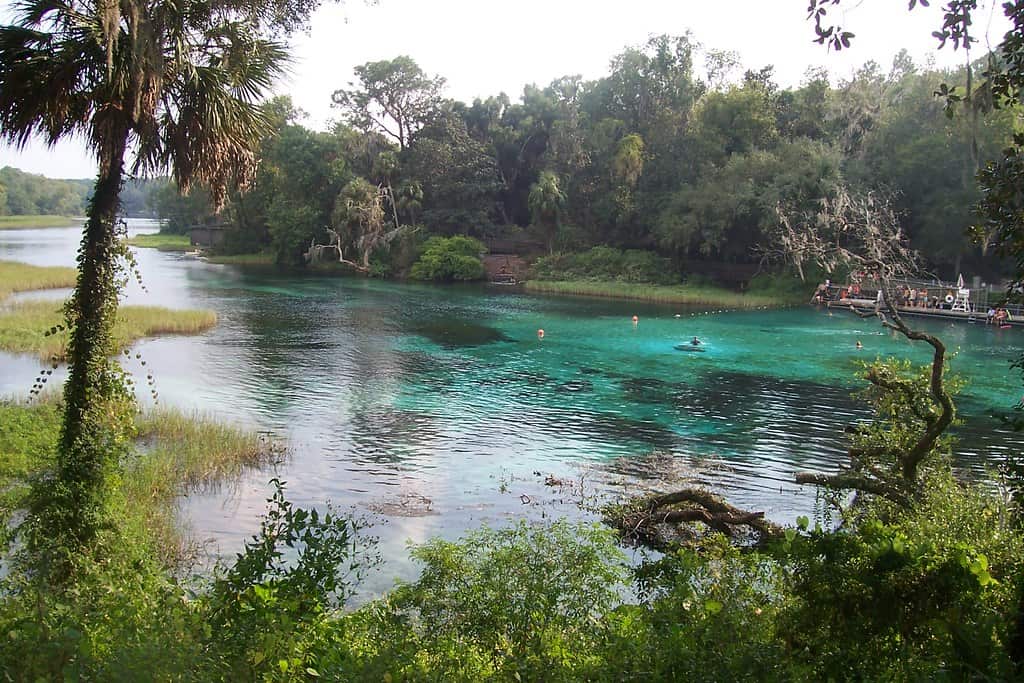 Get your gears ready as you are going to dive deep into the history of Florida in Rainbow Springs State Park. As per history, this state park was first visited around 10,000 years ago.
Today, the Rainbow River attracts individuals for its close steady all year temperature of 72 degrees. In any case, this is just the same old thing new, proof backings that the stream has upheld human life for a long time.
The campground offers three RV or trailer-just destinations, seven tent-just locales, and 44 plots that appreciated RV or tents. A tip for the tent campers — the locales are rock, so back will thank you on the off chance that you bring a ground canvas. Campers at the tent or RV locales can expect a flame ring, park table, and hookups for water and electric.
7. Blue Spring State Park
Blue Spring State Park is a perfect destination for a day trip. Natural waters of Blue Spring State Park are the biggest attraction here and most of the tourists visit here just to see manatee migrating. If you are into swimming then Blue Spring State Park has a lot to offer for your adventure loving soul.
Conclusion
We hope that you have chosen your next destinations for the tour to Florida. These 7 best state parks in Florida have their own unique attractions and landmark. There are some state parks like Caladesi Island State Park that must be part of every tourist's list. If you decide to visit one of the state parks from this list, you will be sure to have a good vacation.