First, some distinctions. While it's enticing to think that everyone who is unvaccinated shares the same views and concerns, not all people in this group have chosen their status.
There is a wealth of medical reasons why people decline to be vaccinated. Not to mention that the international vaccination drive has yet to attain the global outreach it was supposed to have by now.
So, if you would like to spend a lovely vacation in a warm place, here are countries allowing unvaccinated or partially vaccinated travelers.
Join our Travel Advice & Support FB Group
Countries Open to Unvaccinated Tourists: 2023 Picks!
Colombia
As of the latest update, the Colombian government has lifted the requirement for travelers to provide proof of COVID-19 vaccination as well as the mandatory pre-entry and arrival COVID-19 tests. This means that travelers to Colombia can now enter the country without undergoing these requirements. Additionally, the government has also lifted the quarantine period for travelers upon arrival in the country.
Papua New Guinea
The need to have a COVID-19 vaccination as well as any other COVID-related travel documentation have been removed.
This indicates that no COVID-19 testing is necessary before or upon arrival.
Paraguay
No COVID test or vaccination confirmation is required for entrance into Uruguay as of February 16, 2023.
All overseas visitors to Uruguay, however, will be required to provide a health insurance policy valid in Uruguay for the duration of their stay.
Singapore
The COVID-19 entry restrictions for visitors to Singapore have been lifted, including the requirement that they have received all recommended vaccinations. Visitors are no longer required to present documentation related to coronavirus for entry.
The change became effective on February 13, 2022. After that date, travelers will no longer be subject to border restrictions. This includes the removal of the requirement to present a COVID-19 vaccination certificate or a negative test result.
Bahamas
When visiting the Bahamas, visitors are no longer subjected to stringent health screenings.
Prior to entering the country, visitors are no longer needed to submit a COVID-19 test or confirmation of immunization.
While there is no need for quarantine upon entering the Bahamas, anyone who is symptomatic or tests positive for COVID -19 must be quarantined.
China
As of January 8, China will no longer require overseas travelers to undergo quarantine. This is an important step toward reopening the borders that sealed off the country from the outside world for nearly three years.
China's National Health Commission (NHC) said last week that inbound visitors now only need to present a negative Covid test conducted within 48 hours of departure.
China is easing border controls as part of a larger effort to dismantle the remnants of its long-standing zero-Covid policy, which was abruptly abandoned earlier this month in response to widespread protests over its severe social and economic costs.
South Korea
South Korea finally dropped the testing on arrival. This means that passengers no longer need to present a Covid-19 test or a vaccine certification to enter the country.
Tunisia
With the removal of all travel restrictions, Tunisia, a wonderful Mediterranean country that first closed its borders due to the pandemic nearly three years ago, will once again welcome tourists as usual. Short-term visitors from other nations, including Americans, will no longer need to go through health checks before or after arrival.

On Dec. 1, Tunisia's Ministry of Health approved lifting all travel restrictions due to health concerns and reinstating pre-2020 entry requirements.
India
The remaining pandemic-related travel requirement, the Air Suvidha form, has been eliminated, according to the Indian government.
Beginning today, November 22, international travelers will no longer be required to complete this health declaration form or submit a PCR COVID-19 test. Previously, they were obliged to do so in order to enter the country.
Cambodia
According to the Cambodian government, the Covid 19 entry restrictions for entering visitors will no longer be in force. In the past, visitors had to present a vaccination certificate as well as a health record demonstrating that they had tested negative for Covid-19 within the previous 72 hours.
The decision was made in response to Prime Minister Hun Sen's request, and it takes effect immediately.
"We have removed the requirement for all inbound travelers in all modes of transport: Land, waterways, and air. They no longer need to produce health certificates or show proof of full vaccination upon arrival," said Minister of Health Mam Bun Heng in an October 3 announcement.
St. Maarten
As of November 1, visitors will no longer need to provide proof of vaccination or negative test result in order to enter the island.
This week, Omar Ottley, St. Maarten's minister of tourism, provided confirmation of the details.
Visitors will only need to meet the "usual immigration and border control requirements to visit the island," Ottley said.
Peru
Peru has now formally lifted all COVID -related restrictions after two and a half years of some of the strictest controls in the world, permitting the return of normal tourism.
This means that travelers can once again enter Peru without restrictions after receiving notification that the country's state of emergency has ended, which has already happened.
Suggested: Is it safe to visit Peru now?
Spain
As of October 21, 2022, neither EU nor non-EU citizens will be required to show proof of their vaccinations, recovery, or a COVID-19 test result in order to enter the nation.
The government website states: "All COVID-19 travel restrictions for travelers to Spain have been lifted. The rules that previously applied to travelers coming to Spain no longer apply."
Ecuador
On October 20, 2022, Ecuador eliminated the COVID-19 admission requirements. International travelers are no longer required to present COVID-19 vaccination records or documentation of a negative COVID-19 test before entering Ecuador.
Canada
According to the federal government, all COVID-19 border controls will be eliminated on Saturday, so travelers won't have to provide proof of vaccination to enter Canada or wear masks on trains and airplanes.
No matter their nationality, all travelers will no longer be required as of October 1 to:
Submit public health data using the ArriveCAN app or website.
Show proof of vaccination;
Pre- or post-arrival testing;
Execute quarantine or isolation for COVID-19;
Pass through health inspections for air and rail travel; or wear masks on aircraft and trains.
Thailand
Beginning Oct. 1, authorities will no longer require international travelers to present proof of vaccination or negative COVID-19 test results to enter the country.
People will also be able to attend crowded events without having to produce proof of vaccination. Officials announced that the nationwide state of emergency, which was set to expire on September 30, will not be extended.
The decision followed a meeting with the National Communicable Diseases Committee (NCDC) last Wednesday.
Iceland
Iceland's landscape promises an endless series of snow-covered volcanoes, mountains, and ice fields, as well as magnificent natural beauty. The Nordic icy views are unlike anything else in on earth and now are open without restrictions to unvaccinated travelers.
Iceland has lifted all Covid-19 entry restrictions. Anyone previously able to enter can now visit Iceland, regardless of their vaccination status.
The country has also scrapped quarantine on arrival and online health forms that had to be completed prior to entry.
The mask mandate has also been lifted.
Trinidad and Tobago
All entry requirements for Trinidad and Tobago were abolished as of July 1, 2022. T&T was one of the strictest countries throughout the pandemic.
Australia
Beginning Wednesday, July 6, 2022, Australia lifts all entry requirements. Travelers are not required to present proof of vaccination or a passenger locator form.
Malta
Starting July 25, 2022, Malta permanently lifted all entry requirements. Masks have not been required since April but will continue to be required indoors and now on flights.
Armenia
Armenia's Health Minister Anahat Avanesyan has announced that the country is dropping all health-related requirements for international arrivals.
"Since the situation with coronavirus pandemic has been stabilized and the tempos of the spread of the pandemic reduced in world, we have decided to lift some restrictions. The requirement to submit a PCR rapid diagnostic test and vaccination certificate when entering the country through land border and checkpoints in airports has been removed."
Türkiye (old Turkey)
Türkiye has removed all health criteria for visitors from other countries.
International tourists are no longer requested to undergo testing or provide additional Covid-19 paperwork, according to the Interior Ministry.
Before, border crossers without a vaccination record had to show proof of a negative PCR test conducted 72 hours prior to arrival or a rapid antigen test performed within 48 hours of departure.
Check out: Best beaches in Turkey to visit in 2022
Malaysia
Malaysia has scrapped all entry requirements for international arrivals, including testing and quarantine requirements.
As of August 1, visitors are permitted to enter the country without filling out any Covid forms or getting tested, regardless of vaccination status.
Since there has been some confusion about the removal of the travel form from the MySejahtera app, travelers can still download the app to avoid inconveniences.
France
France has lifted all of its Covid-19 travel restrictions and testing requirements for all international travelers visiting the country.
Proof of Covid-19 recovery, vaccination, or test results will not be required after August 1, 2022. In addition, travelers will not be required to sign a document certifying that they are free of Covid-19 symptoms.
Visitors will also no longer have to provide an explanation for their trip, whether they are vaccinated or not.
Georgia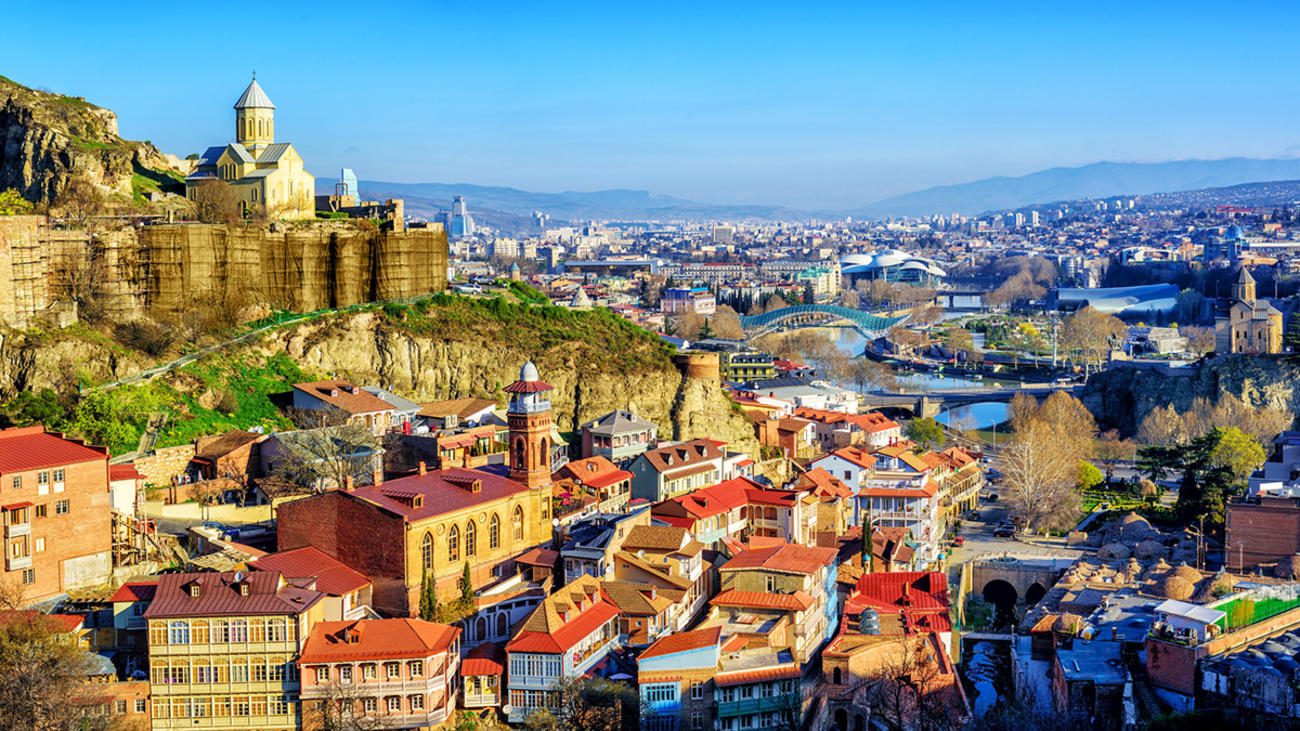 Georgia has eliminated its Covid-related entry requirements.
The news was announced by the Georgian Foreign Ministry on June 15.
The move means that international visitors no longer need to provide proof of vaccination against Covid-19 or a negative Covid-19 PCR test when entering the country.
The new ruling applies to both vaccinated and unvaccinated visitors.
Uzbekistan
Uzbekistan is one of the latest countries that has lifted all COVID -19 entry requirements for unvaccinated visitors. The new policy applies fom June 8, 2022.
Kazakhstan
Kazakhstan is welcoming unvaccinated travelers once again. The new policy aplies from June 10, 2022.
Italy
Italian authorities have decided to scrap its COVID-19 entry requirements as of June 1.
The existing requirement to show a COVID passport when entering Italy will not be renewed when it expires on May 31, according to the Italian Ministry of Health.
"From June 1st stop green pass for entry into Italy. The ordinance of the Minister of Health which provides for the Green Certification Covid-19 (green pass) to enter Italy expires on May 31. The measure will not be extended," the statement of the Ministry reads.
Read our full post: Italy To Drop ALL COVID-19 Entry Requirements On June 1
Cyprus
Visitors to Cyprus are no longer required to present a COVID -19 vaccination or recovery certificate upon entry. Travelers will also no longer be required to present a negative COVID -19 test as of June 1.
The mask mandate has also been lifted, according to the government. People will need to wear a mask at hospitals, nursing homes, and other indoor medical facilities from the same date.
Czech Republic
The Czech Republic has also lifted all Covid-related entry requirements for international travelers.
The new regulations took effect April 9, according to the local news agency Prague Morning.
Argentina
Argentina is the latest Latin American country to remove all Covid-related entry requirements for overseas tourists.
On April 7, the country returned to its old protocols "almost as it was before the pandemic," the Ministry of Health confirmed.
This means that travelers are no longer required to present proof of vaccination or undergo Covid-19 testing before departure.
England
Home to one of the most-visited cities in the world -London-, England has scrapped all remaining Covid-19 related restrictions from March 18.
"All remaining Covid travel measures, including the Passenger Locator Form and tests for all arrivals, will be stood down for travel to the UK from 4 am on 18 March," tweeted, Transport Secretary, Grant Shapps.
This means, no test, no quarantine and no vaccine certificate are now needed for any passengers regardless of their vaccination status.
Also, Heathrow Airport no longer requires passengers to wear face coverings in its hubs, railway stations or office buildings. It will continue to recommend wearing them for prophylactic reasons though.
Montenegro
Montenegro removed all COVID-19 travel restrictions on March 10. International passengers will no longer be needed to show proof of vaccination or a negative COVID-19 test upon arrival.
The health situation has "improved favorably," said Igor Galic, the Director of Montenegro's Public Health Institute, at a news briefing.
So far, the country has an average of 114 infections per 100,000 population.
Slovakia
Slovakia is one of the latest European countries to lift all pandemic restrictions.
The decision means that travelers no longer have to take a Covid 19 test, fill out a registration form or present proof of vaccination before entering the country.
Latvia
Travelers to Latvia no longer need to present a vaccine certificate, undergo testing or quarantine, or fill out the old passenger locator form, as the country has become the 26th nation to abolish all entry requirements as of April 1, 2022.
Curaçao
This Dutch Caribbean paradise no longer requires any inbound travelers to submit proof of a negative COVID-19 test or a vaccine certificate to enter the country, announced Curaçao Tourist Board (CTB) officials in a statement.
Nightly curfews, mask mandates and proof of vaccination for large-scale events have also been removed. However, hotels, restaurants, entertainment venues, and tour operators retain the authority to impose restrictions at their discretion.
"Globally, we are seeing a shift from pandemic to endemic, and while the safety of our travelers will always be a top priority, we're thrilled to have adapted our entry requirements and measures to align with the evolving travel environment," said Hugo Clarinda, CTB's deputy CEO.
Denmark
The Danish government has announced that COVID -19 measures will no longer be applied to visitors from third-party countries.
According to an official statement, all travelers may now enter Denmark without having to meet any entry requirements, regardless of their country of origin or vaccination status.
This means that travelers, regardless of the reason for their stay, no longer need to present a valid vaccination, recovery or test certificate upon arrival in Denmark.
Grenada
Visitors to the tri-island nation of Grenada will no longer be required to show a negative Covid 19 test after April 4, 2022, when the country reopens to tourism under pre-pandemic laws.
That means both vaccinated and unvaccinated people will be welcome without further testing, quarantine or requirements.
Up to 4 April, you must show proof that you are fully vaccinated to enter Grenada.
Mongolia
All pandemic-related restrictions for entry have been removed. Negative Covid-19 PCR testing before and after arrival is no longer required for international arrivals.
Keep in mind that the Mongolian-Chinese border will be closed until further notice.
Visitors are advised to contact the Mongolian Embassy for further information.
Moldova
All Covid-19 related restrictions have been removed. However, due to the Russian invasion of Ukraine, Moldovan airspace has been closed until at least Apr. 25.
The closest airport from which travelers can get a plane would be in Romania, 150 km from Chisinau.
Maldives
The Maldives has further relaxed its Covid-19 entry rules for fully vaccinated visitors in preparation for the Easter holidays.
The country is now allowing double-vaccinated visitors to enter without having to submit a negative PCR test on arrival.
Authorities also informed that the mandatory mask-wearing mandate has been removed in most indoor settings.
"Wearing masks is now optional, except in hospitals and health care centers, and should the COVID-19 positivity rate go above 20% in any island," said Maldives' president, Ibrahim Mohamed Solih.
Bonaire
Travelers no longer need a negative PCR test or proof of vaccination or recovery to enter Bonaire.
All overseas visitors are asked to complete a health declaration between 24 and 12 hours prior to departure, which can be accessed here.
The document must be digitally signed and submitted to the Bonaire authorities.
New Zealand
Beginning May 1, the "no jab, no fly" rule will be eliminated for foreign travelers. Commenting on the move, Leanne Geraghty, Air New Zealand's chief customer and sales officer, said:
"This is the first step in welcoming international visitors back to our shores and we couldn't be more excited for both New Zealand and Air New Zealand."
Croatia (no entry requirements for EU residentes only)
EU citizens are now exempt from all entry restrictions, but visitors from other countries must present a negative PCR test (72 hours before arrival at the border) or an antigen test (24 hours before arrival at the border).
Valid documents include a vaccination certificate, a certificate of booster shot certificate, or proof of recovery within 270 days.
Norway
On February 12, Norwegian Prime Minister Jonas Gahr Støre declared that no vaccination certificates or testing are longer required to enter the country.
"We can ease the measures because omicron does not cause as serious a disease as previous variants. Even though the infection is rising, the proportion who end up in hospital is low. We are well protected with the vaccine," said Støre.
The decision means that anyone who had the right to enter Norway before the pandemic can now do so without restriction.
Notice that testing requirements for traveling to Svalbard will remain in effect for the time being.
The need to complete a digital registration form prior to arrival has also been withdrawn.
Aruba
Most travelers are welcome to visit this land of unique culture, exciting water activities, gorgeous landscapes, music, and warm, welcoming people.
The Dutch Caribbean island of Aruba has abolished all pandemic-related entry requirements for travelers.
Travelers no longer need to provide proof of vaccination or a negative test to enter the island.
However, travelers must complete an embarkation/disembarkation card before landing in Aruba.
Bulgaria
Rated 3rd in Europe for its cultural and historical monuments from Thracian, Greek, Roman, Byzantine, Medieval Bulgarian and Ottoman civilizations, Bulgaria also offers lively nightlife and delightful gastronomy.
Unvaccinated visitors from green, orange, red and dark red zone countries are welcomed without quarantine requirements.
They only need to present proof of a negative COVID test performed up to 72 hours or a rapid antigen test up to 48 hours before departure to Bulgaria. Proof of having recovered from COVID-19 is also valid.
Visitors from red countries are will be not allowed entry for the time being.
Sweden
Beginning February 9, travelers from the EU/EEA countries, as well as Switzerland, will no longer be required to submit a COVID-19 test, vaccine certificate, or quarantine to enter the country.
People from outside the EU/EEA are only permitted to enter the nation if they meet one of the exceptions to the entry ban on third-party countries and if they can also produce a negative COVID-19 test taken within 72 hours prior to arrival in Sweden.
Sweden will lift all remaining COVID-19 restrictions on non-EU nationals on March 31.
Portugal
Mild winters with temperatures rarely falling below 5°C (41°F), history, beaches, surfing, music festivals, and, most importantly, the always hospitable Portuguese people are welcoming visitors from all over the world.
Portugal has lifted all entry requirements as of July 1, 2022. Tourists will no longer need negative tests or the EU Digital Certificate to enter the country.
El Salvador
This Central American country has lifted all restrictions. This means that vaccinated as well as unvaccinated travelers no longer need to present a test or proof of vaccination to enter the country.
However, some events or tourists venues may require people to present proof of vaccination.
Panama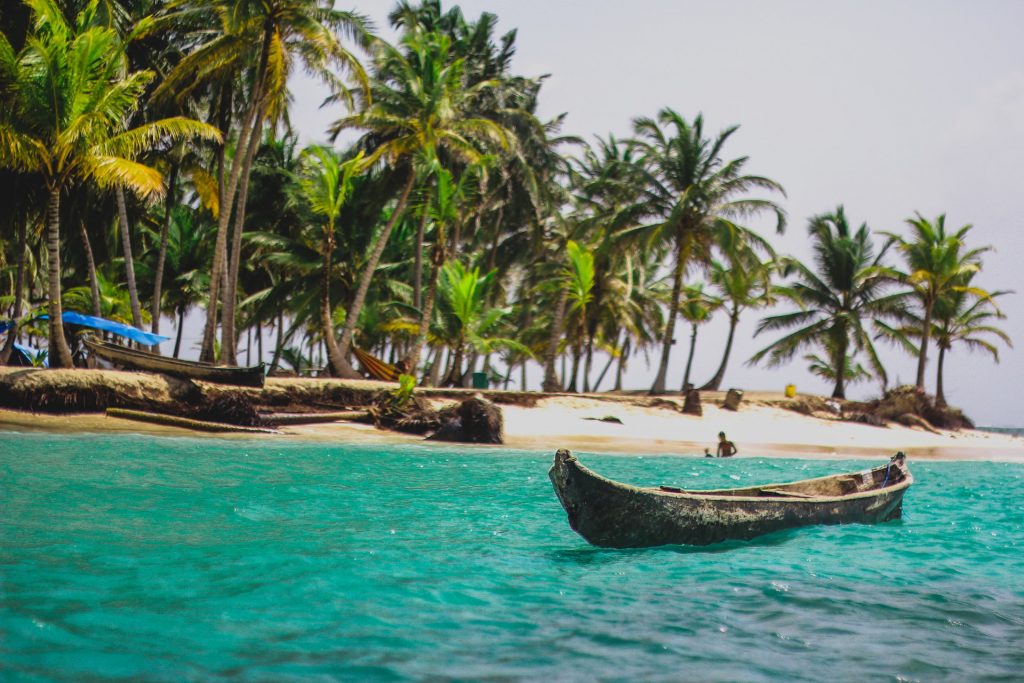 Connecting 2 oceans and 2 continents, Panama is a small country packed with tropical beaches, wildlife, duty-free shopping, and some sort of American lifestyle.
Only a 2.5-hour flight away from Miami and similar flight times from South America and Mexico, Panama is open and welcoming to unvaccinated travelers.
Visitors must present a negative COVID-19 test or be tested at the Panama airport at their expense. In this case, they must quarantine for 72 hours or until their results return negative.
Vaccinated travelers only need proof of vaccination and fill out an electronic sworn affidavit.
Cyprus
Sandy beaches, great food, ancient tombs, fortresses, and palaces. That's Cyprus. And those are not the only reasons why you should consider this beautiful island for this year's holiday. Cyprus has also got one of the warmest climates in the Mediterranean and is a great spot to visit even in the winter months.
However, the best news is, without a doubt, that you can travel to Cyprus even if you are not vaccinated. It uses the ECDC categorization, which divides countries into green, yellow, and red categories.
Unvaccinated travelers from red countries such as the U.S. must present a negative PCR test taken within 72 hours prior to arrival in Cyprus and quarantine for seven days at their own expense.
The PCR test result must be printed (not SMS), stamped by the lab or hospital that performed the test, contain a barcode, and be written entirely in English.
Once in the country, all arrivals must undergo an additional RT-PCR test at their own expense.
Tanzania
Looking for an exotic place to spend winter? Tanzania might be the option for you. Enjoy its vast beaches, explore its rich wildlife, or climb the Kilimanjaro. This country simply has it all.
Travelers must fill out an online Health Surveillance Form (at https://afyamsafiri.moh.go.tz/ for Tanzania mainland and at https://healthtravelznz.mohz.go.tz for Zanzibar) within 24 hours prior to arrival.
Visitors only need to take a PCR test up to 96 hours before departure and fill in the Traveler's Health Surveillance Form within 24 hours before arrival.
Travelers who come from high-risk countries or have visited some of them in the past 14 days should also undergo further rapid testing at arrival.
Jamaica
A laid-back vibe, reggae music, beaches, and local food are excuses enough to pay a visit to this Caribbean island.
Tourists are requested and obtain a travel authorization within 72 hours of their planned travel date. All tourists must also present a copy of a negative PCR or Antigen test before boarding a flight to the island.
All arrivals are requested to quarantine at their location of arrival for up to 14 days, depending on the type of travel.
Mexico
Mexico's breathtaking sugar-white beaches, deserts, cenotes (natural swimming holes), and hundreds of colonial villages have everything vaccinated and non-vaccinated travelers may want for a peaceful or adventurous getaway.
To make things even better, Mexico does not require visitors a negative Covid-19 test or a vaccine certificate, everyone is welcome!
Also read:
– Is It Safe To Travel To Mexico Right Now?
– Is it Safe To Travel To Cancun Right Now?
The Dominican Republic
Unvaccinated visitors are welcome to visit this tropical paradise, which is surrounded by nine hundred miles of Caribbean coastline, top-notch resorts, and lively nightlife.
A negative Covid-19 test is not required. Rapid tests are performed on randomly selected passengers upon arrival in the Dominican Republic but it almost never happens.
Belize
This small Caribbean country has become a hot spot destination for vaccinated and unvaccinated tourists during the Covid-19 pandemic, not only for its otherworldly landscapes but also for its easy entry restrictions.
Belize has lifted all entry requirements as of July 16, 2022. However, visitors must still book their stay in 'Gold Standard' accommodation.
South Africa
One of Africa's most popular destinations is open for the unvaccinated. Stunning national parks, wineries, and popular resorts in Cape Town are welcoming visitors without too much trouble.
A negative Covid-19 test is required but quarantine is not.
Just one thing. Some nations still don't allow visitors who have recently been to South Africa, so check with your embassy before booking your tickets.
Costa Rica
Its rich biodiversity and abundant wildlife have drawn eco-tourists for decades. But its sparkling blue waters and adventure sports offerings make Belize the perfect getaway for all types of travelers.
Read: Is it safe to travel to Costa Rica right now?
No testing or quarantine is required. However, unvaccinated travelers must purchase mandatory travel insurance that covers accommodation in case they have to quarantine.
Greece
The Parthenon, the Temple of Apollo, and the Temple of Poseidon, as well as Greece's spectacular clear-blue water beaches, are open to EU countries and other nations, including the United States, the United Kingdom, and New Zealand.
Since May 1, Greece has removed all Covi-19 entry restrictions for both vaccinated and unvaccinated passengers.
Travelers visiting the country will no longer need to submit to a Covid-19 test, provide confirmation of vaccination, or serve quarantine.