Delta Airlines has sprinted ahead of its competitors in an effort to control the spread of COVID-19 in the United States.
Beginning on December 15th, the airline will participate in a contract-tracing program where its customers can choose to provide some basic contact information when they are traveling into the United States from another country.
This information will be forwarded to the Center for Disease Control (CDC) to use when alerting individuals of potential exposure to COVID-19. They are the only airline that has participated in a contact-tracing program thus far.
Delta Airlines has also made a few changes to its flight policies to ensure the safety of its customers. The airline now has an abundance of disinfectant wipes available, a condensed menu service, and additional social distancing measures.
Delta Airlines will also be participating in a no-quarantine program that will allow those traveling to Italy from the Hartsfield-Jackson Atlanta International Airport in Georgia to bypass the two-week quarantine requirement if they have a recent negative COVID-19 test. Currently, Italy is suffering from a damaged economy from lack of travel coming into their country.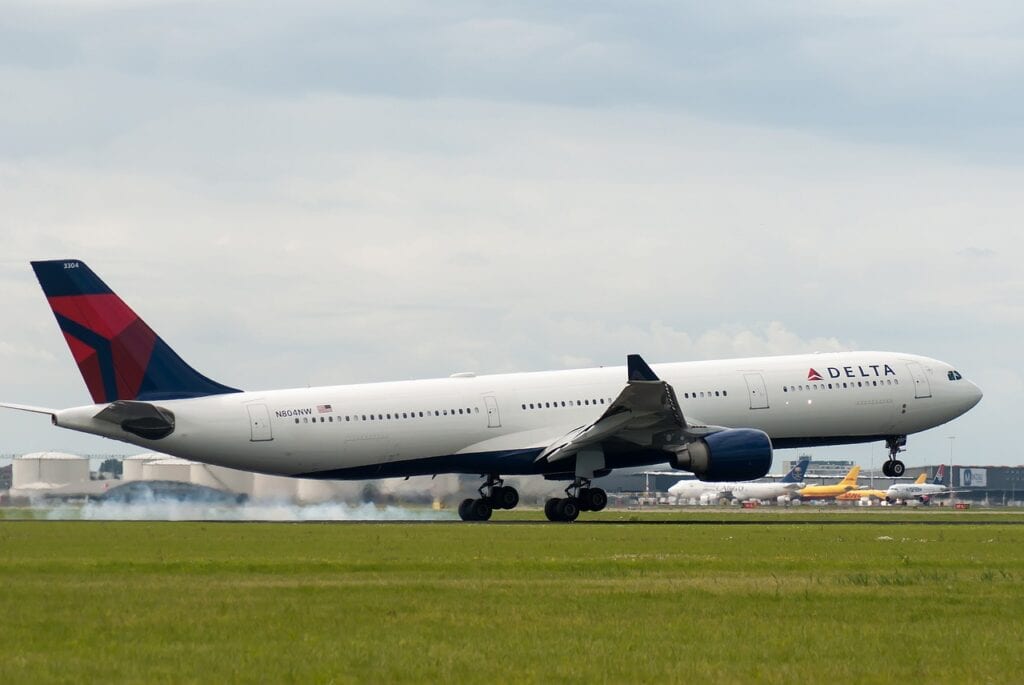 Since the two-week quarantine requirement began in Italy, travelers have chosen to stay home or choose another destination. Allowing people to resume travel to Italy with a negative COVID-19 test will create economic gains for the country in a time when they need it the most. Delta Airlines will only allow 60 percent of its seats to be purchased to promote social distancing, the staff has been cleaning and disinfecting frequently, and all passengers are required to wear masks.
Throughout this pandemic, Delta Airlines has gone above and beyond to help support virus containment efforts around the world. They have previously allowed medical volunteers to fly for free to high-risk states such as New York, New Jersey, Georgia, and several other states.
They have also manufactured thousands of face shields in a time where personal protective equipment was nearly impossible to obtain. Going forward, the airline will collaborate with the Georgia Department of Public Health to assist various governments in other countries to safely resume operation.