Formerly known as Saigon, Ho Chi Minh is Vietnam's largest city and a mecca of backpacking but also a favorite city of digital nomads. There are more than one hundred hostels within the area, so visitors who are new to the city can often feel overwhelmed with the number of options available.
However, there are many hostels that, by an enduring reputation, have risen to the top of the list for the best accommodation destinations for backpackers looking to explore this incredible metropolis. Of all the city's different neighborhoods, Pham Ngu Lao in District 1 is perhaps the most bustling center for hostel accommodation, although plenty of alternatives exist elsewhere.
Here are the hostels that you can ensure will offer a warm welcome and a good night's rest after your tired of carrying your backpack around all day.
Vietnam Backpackers Hostel – BEST PARTY
[URIS id=5333]
Book on Hostelworld Book on Booking.com from $6 / 12-dorm 4.0/5 Map
**Prices are shown for weekdays in Mid-season (May)
Vietnam Backpacker Hostels is a chain of hostels throughout Vietnam with 7 locations countrywide as well as their own private, party island in Halong Bay. VBH – Saigon is one of their newest hostel additions to the chain.
The location is fantastic, situated, in walking distance to the hustle and bustle of famous Bui Vien Street and Ben Thanh Market. By far the best thing about this hostel, however, is the rooftop bar. Not only are the views absolutely stunning but the free beer, nightly events, and pub crawl make this hostel one to remember!
Vy Da Backpackers – BEST VIEW
[URIS id=19896]
Book on Hostelworld Book on Booking.com from $9 / 10-dorm 4.2/5 Map
**Prices are shown for weekdays in Mid-season (May)
Vy Da Backpackers Hostel is located in the heart of Ho Chi Minh. The hostel is just a few moments walk from the Ben Thanh Market and Reunification Palace.
Vy Da Backpackers Hostel provides an opportunity for travelers to meet new people from all over the world. Each dorm comes with its own secure lockers. Computers are available for use in the lobby and Wi-Fi is free throughout the building.
Reception and security are on duty 24/7. Luggage can be stored in a free secure storage room. Free tours, bus, and transportation services are also available. If in need of help getting around the city, free maps and advice are available.
If your Visa needs to be renewed, assistance is available for that. Reasonable rates are offered on pick up and drop-offs from the airport. Room service is also provided.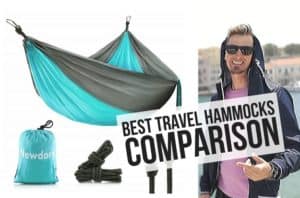 Kiki's House Saigon – BEST BEDS
[URIS id=19897]
Book on Hostelworld Book on Booking.com from $8 / 6-dorm 3.9/5 Map
**Prices are shown for weekdays in Mid-season (May)
Located in Ho Chi Minh, Kiki's House Saigon is a hostel in the heart of Vietnam. It's located 500 meters from 23/9 park, 950 meters from the Mariamman Hindu Temple, and 1.1 kilometers from Ben Thanh Market.
Kiki's house comes with a restaurant, bar, and free Wi-Fi. Each unit is air-conditioned and has a safe to store personal belongings. Bathrooms have a bath or shower. Slippers and toiletries are also available. The kitchen is a shared area.
Multiple booking options are available. Deluxe 4 and 6 bed mixed dorms are available for $8.00 to $9.00 USD. Deluxe 4 and 8 bed private rooms are available starting at $36.00. Upon booking, guests are able to select the number of beds that they wish to reserve.
Kiki's House received a 9/10 score based upon over 900 reviews. Many guests note the great location and proximity to major attractions. Guests also frequently compliment how spacious and comfortable the beds are.
The Hideout
[URIS id=5155]
Book on Hostelworld Book on Booking.com from $7 / 12-dorm 4.1/5 Map
**Prices are shown for weekdays in Mid-season (May)
This certainly isn't the quietest hostel in the city. However, for those wanting to party into the small hours, the Hideout is a highly recommended option. This buzzing hostel is routinely voted one of the city's best, and always has a buzzing atmosphere with lots of guests thronging around the common areas.
Guest get free breakfast and not one, but two free beers for every day of their stay from the onsite bar. Despite its popularity and reputation for hard-partying, the dorms are always kept comfy, clean and air-conditioned. The management runs regular meetups and pub crawls in the evenings as well, so this is an easy place to make friends quickly.
The Common Room Project
[URIS id=5144]
Book on Hostelworld Book on Booking.com from $13 / 12-dorm 4.6/5 Map
**Prices are shown for weekdays in Mid-season (May)
One of the city's more conceptually arranged hostels, the Common Room Project is a slightly more luxurious option. It's well suited to free-thinking looking to dive straight into the city's incredibly vibrant nightlife.
However, this doesn't simply mean a destination for 24/7 party animals: the clientele is usually of the more curious and intellectual type, where dinners made with local ingredients are enjoyed by an eclectic range of forward-thinking wanderers looking to make fresh connections with each other and the city.
Saigon Backpackers Hostel
[URIS id=5137]
Book on Hostelworld Book on Booking.com from $9 / 2-bed private 3.9/5 Map
**Prices are shown for weekdays in Mid-season (May)
Located close to the center of Ho Chi Minh, the Hostel Saigon Backpackers does exactly what it says on the door. Visitors can look forward to fully air-conditioned dormitories complete with shared bathrooms, hot showers, and the usual bunk bed sleeping arrangements.
Travelers willing to pay for privacy can opt to splash out on more private accommodation with televisions and personal bathrooms. In addition, there's a vibrant common area that offers guests a chance to hang out with like-minded travelers from morning till night.
In addition, there's laundry services and breakfasts with complimentary hot beverages and a free beer in the evening, plus good self-catering facilities. The SBH is just a fifteen-minute stroll from the historical Central Post Office and Opera House, and offers visitors to the city a comfortable and practical option for long and short stays.
Flipside Hostel
[URIS id=5171]
Book on Hostelworld Book on Booking.com from $6 / 18-dorm 4.1/5 Map
**Prices are shown for weekdays in Mid-season (May)
Another hostel with a good nightlife is the Flipside Hostel. It's run by New Zealanders who know how to have a good time and have put in a lot of work to ensure that the guest has fun during their stay.
The rooms are good and air-conditioned and the common areas are well furnished, plus there's a great rooftop bar with a swimming pool where you can cool down from the heat with a cold drink.
Bear in mind this is more of a party hostel, as the late checkout attests to, so if you're looking for a quiet place to stay you'll probably want to look elsewhere.
DaBlend Hostel
[URIS id=5186]
Book on Hostelworld Book on Booking.com from $6 / 12-dorm 4.8/5 Map
**Prices are shown for weekdays in Mid-season (May)
Having opened in 2016, DaBlend is one of the most forward-thinking hostels in Ho Chi Minh. It's got all the latest modern conveniences, including extremely fast wifi and large, thoughtfully designed workplaces that make it perfect for digital nomads looking to combine work with play during their time in the city.
The price point might be higher than other places, but it's still good value, and rooftop hammocks, late checkouts, free breakfast and onsite food and drink served by the friendly and hospitable staff all make for a great stay.
The Like Hostel & Cafe
[URIS id=5161]
Book on Hostelworld Book on Booking.com
**Prices are shown for weekdays in Mid-season (May)
This is a good all-rounder option for visitors new to the city. It's in a central location matched by modern yet cozy rooms with air conditioning and a cafe on the premises. The staff has a reputation for being friendly and welcoming, and there's a free city tour on offer to help you get up to speed with the city quickly.
The guests tend to vary in their demographic, but the atmosphere is always relaxed and laid back, and everyone seems to get a good welcome at the Like Hostel & Cafe.
The Hangout
[URIS id=5166]
**Prices are shown for weekdays in Mid-season (May)
The Hangout has certainly earned its reputation as the No. 1 party hostel in Ho Chi Minh. Backpackers who have come to the city for a good time might get more than they bargained for, thanks to a full-on happy hour at the on-site bar every night and two complimentary drinks a day to get them started.
If you're planning on getting in some early nights curled up with a good book, then you'll definitely want to look elsewhere. However, backpackers looking for a night to remember (or possibly forget) will find that the Hangout has everything they need for a raucous good time.
Della Boutique Hostel
[URIS id=5203]
**Prices are shown for weekdays in Mid-season (May)
This modern and stylish hostel is a great choice for backpackers traveling alone. The common areas are some of the best around and help provide a great environment for meeting fellow travelers on the road.
The accommodation is top-notch, as is the onsite bar and cafe. The Zuma Bar on the rooftop, in particular, deserves a special mention: it has a stunning view overlooking the city with good value drinks deals available around the clock. It's more than possible to have a great evening and make new friends here without ever having to step out the front door.
Himalaya Phoenix
[URIS id=5176]
**Prices are shown for weekdays in Mid-season (May)
A good option for solo backpackers, the Himalaya Phoenix is a convenient and stylish hostel offering good value for money. There's a modern, airy note to the decorations and furnishings that make it a great place to relax and regroup from the hustle and bustle of Ho Chi Minh City in the onsite cafe.
However, when you want to jump back into the throng, you'll find plenty to do just outside the Himalaya Phoenix's doorstep. The Independence Palace, Ben Thanh Market, and War Museum are all within a few minutes by foot. Staff are especially accommodating as well, and will gladly help you with any tours or travel you need to organize.
Kiki's House
[URIS id=5181]
**Prices are shown for weekdays in Mid-season (May)
This charming hostel is one of the city's best for backpacking couples. All the rooms are twin beds, which actually translates to a single and double bed each, with further options for ensuite conveniences.
There's air conditioning and late checkout as well, plus a popular Indian restaurant for a solid choice of in-house dining. Kiki's House is one of the best destinations for couples looking for privacy who don't want to deal with the usual hostel situation of sharing dormitories with strangers.
Vy Khanh Hostel
[URIS id=5151]
**Prices are shown for weekdays in Mid-season (May)
The Vietnamese are generally a friendly and relaxed bunch, as demonstrated by this popular family-run hostel in District 1. It's within easy walking distance of many of the city's biggest attractions, such as the famous Ben Thanh Market and a whole host of restaurants, public parks and museums.
Despite enjoying a remarkably central location, this hostel is located well off the main throughways and can offer guests a reliably quiet place to rest their heads. Modcons like air-con, wifi, room fridges and television are in abundance, and are available in many of the single and double rooms on offer, making this an excellent stop for couples or single travelers on the road.
FourC Hostel
[URIS id=5191]
**Prices are shown for weekdays in Mid-season (May)
The FourC is a great hostel for couples or older backpackers looking for a more chilled out stay without breaking the bank for a private ensuite room. The location is central and the rooms are clean and brightly decorated, and visitors can take advantage of laundry services and friendly staff happy to help organise travel and tours.
The small cafe is also excellent and is perfect for guests to enjoy a quiet coffee or a satisfying meal. It's usually less busy than other hostels, so guests can be assured of a relaxing stay without being worried about guests keeping them up with late-night revelry.
The Best Cheap Hostel in Ho Chi Minh
For budget backpacking, the Best Cheap Hostel in Ho Chi Minh certainly lives up to its name. It's got a central District 1 location, and the rooms have some of the most competitive rates of any accommodation in the city.
Despite the low prices, visitors don't have to worry about the management scrimping on the service: All the rooms are comfortable with wifi and air conditioning, and the cleanliness (often of concern with cheap hostels) is of a high standard in both living areas and conveniences. There's even a free breakfast to get you started in the morning too.
---
All of these can offer backpackers a great place to rest up before they set out discover the treasures of Ho Chi Minh. Be sure to take account of what kind of crowds your hostel tends to draw and whether it'll suit your needs, be they relaxing or partying. Check out some reviews online to see which hostel is best for you, but remember, if one isn't to your liking it's usually possible to check out early with sufficient notice and not lose too much money in the process.
---
About the author: William Benetton loves to travel and write about all kinds of sports. He can't imagine his life without travel, sport, self-improvement and sweet coffee.

— pin it 🙂 —