Cancun is a safe destination to visit with friendly residents and a low crime rate compared to other Mexican cities. While most visitors have no problems, there are a few dangerous places near Cancun.
Stick to well-populated locations like downtown Cancun and the hotel zone unless traveling with an approved tour or informed locals. The hotel zone is the safest area of Cancun. Here you will find a 13-mile circuit of stunning white sand beaches surrounded by resorts and hotels.
Suggested: Cancun seaweed forecast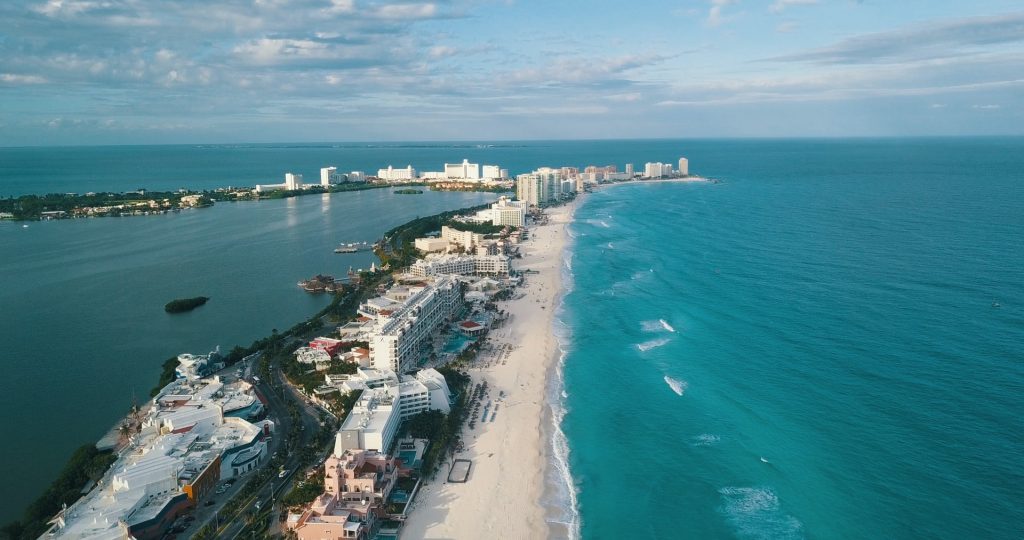 LATEST UPDATES / NEWS from CANCUN:
November 30 – Cancun's lifeguards issued a safety warning for visitors enjoying beaches
Cancun officials are urging increased beach safety awareness as the tourist high season approaches. Anticipating millions of visitors, the city is bolstering its lifeguard presence on popular white-sand beaches. The winter season traditionally records a spike in drownings and beach-related incidents, despite ongoing safety improvements. Lifeguards stress the importance of heeding Cancun's color-coded beach warning system. Ricardo Moctezuma, a local lifeguard, notes the season's heightened risk, underscoring concerns among emergency responders.
September 13 – Playa del Carmen issues warning to tourists due to passport theft
Playa del Carmen, a well-known tourist hotspot on Mexico's Caribbean coast, has issued a warning to its visitors due to an increase in the number of reported incidents of passport theft.
August 11 – Continued Security Concerns as Another Vehicle Attacked While Transporting Tourists in Cancun
Based on statements from legal representatives, two taxi drivers were arrested in Cancun, Mexico, due to their involvement in an assault on a vehicle that was transporting foreign tourists.
Common scams to avoid in Cancun in 2023
The only disadvantage of traveling is tourist frauds (along with the expenses). It's bad that many lovely places we visit have a small percentage who live on taking advantage of innocent tourists who come to support their local economy. Cancun, Mexico, is no exception and has its own share of scammers. In 2023, here's how to prevent tourism scams in Cancun, Mexico.
Picture Scam
When a local asks you to take their picture, it's a common scam in Cancun, Mexico. They hand you their camera and asks you to take their picture. When you return the camera, they intentionally drop it and accuse you of breaking it and demand payment. Please do not photograph anyone (unless you are sure they are not locals).
Taxis Overcharging
When taking a cab in Cancun, always request that the meter be turned on. It's also a good idea to plan your route before getting in the cab so you know how long the ride will take.
Friendly ATM Helper
Someone approaches you at a Cancun ATM cash machine to assist you in avoiding local bank fees. Their ultimate goal is to scan your debit or credit card with the card skimmer in their pocket and then watch you enter your pin information so they may drain your account later.
"Friendly" Bar Friends
Beware of the following scam if hooking up is something you plan to do while visiting Cancun, Mexico. Two amiable girls (or guys) will strike up small talk and give the impression that they are interested in the same things. After that, they'll propose getting a drink and offer you to join them in a nearby bar (which they are partners with). You'll end up spending five to ten times as much after a few drinks. There are a few things you can take to protect yourself from falling for this tourist fraud in Cancun. You may start by suggesting the bar. Be sure to request the bar menu when you arrive, in order to check the prices.
Bird Poop Scam
Your natural reaction when someone puts a piece of white paste on your shoulder while you are walking the streets of Cancun is to look up and think it's bird poop. Suddenly, a "nice" local offers to help you clean it up while cursing the birds for making such a mess. They help you clean up, but they also steal from you.
Please politely decline any "help" from locals who rush to your aid unless it is an emergency. Keep everything you own hidden, preferably with your money and credit cards in an inside pocket.
Guessing Game Scam
While strolling through the streets of Cancun, Mexico, you come across a man holding three boxes, with a throng of onlookers attempting to determine which box the ball is placed in. When someone in the group correctly guesses the solution, the man awards him with cash as a prize. They repeat this with a different group member and get the same response. More and more people are drawn by the ruckus to this charitable street performer. An innocent bystander from the crowd is then invited to make an estimate. The group rapidly pickpockets them for any valuables while they are focused on where the ball is.
Safety Measures To Keep in Mind When Visiting Cancun Area
Share your vacation plans with your travel companions and family at home. Send your GPS location to a friend in case you get separated from your travel group. If you are traveling alone and taking a cab, take a picture of the cab's number and/or license plate and text it to a contact.
Use toll roads whenever possible and do not drive at night or alone. In many states, police presence and emergency services are severely limited outside the state capital or major cities.
Use extreme caution when entering local bars, clubs or casinos.
Do not flaunt your wealth by wearing expensive jewelry or watches.
When using an ATM or visiting a bank.
To receive alerts and help rescuers find you, sign up for the Smart Traveler Enrollment Program (STEP).
Follow the U.S. Department of State on Twitter and Facebook.
Follow the U.S. Embassy on Twitter and Facebook.
Read the country security report for Mexico.
Create an emergency plan. Review the travel checklist.
Why visit Cancun
1. Underwater museum
Visiting the largest underwater sculpture park will be one of your most fascinating experiences in Cancun. The museum displays nearly 500 statues created by Jason deCaires, a British sculptor and other Mexican artists.
The museum was conceived with the objective to save the coral reef by drawing snorkelers away
2. The cenotes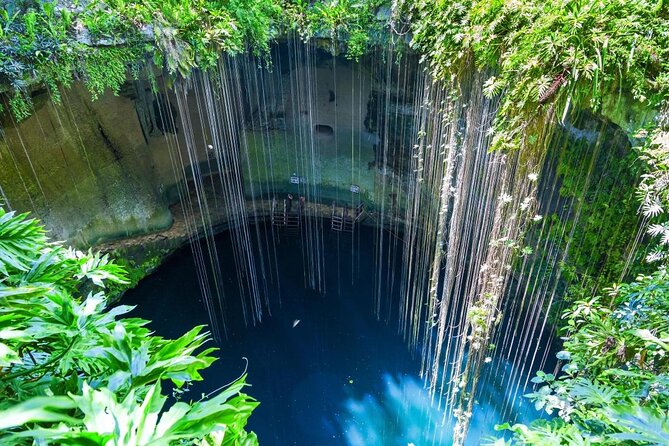 Jump on a guided tour and come visit this unique geological element of Mexico. The cenotes are natural sinkholes that expose fresh groundwater underneath.
Explore the breathtaking caves and caverns and walk the path that once the ancient Mayas considered the door to the underworld.
3. The Coco Bongo
Better to be vaccinated because it's going to be crazily crowded inside!
Ranked as one of the best nightspots in Cancun, Coco Bongo offers a unique show production, a mix of different types of music, and the very latest in audio and video entertainment, and alcohol! Rivers of it.