Situated in the bottom of Central America at one of the thinnest points of America's land mass, Panama has long been a destination of one form or another.
While it's a tourist location and midway point for traveling to South America or vice versa, North America, Panama is also famous for its international canal passageway, making it easier to get from the Atlantic Ocean to the Pacific Ocean directly versus going around the tip of Argentina far to the south.
Suggested: Is Dominican Republic safe to visit?
How safe is Panama in 2023?
On a standard general tourist safety spectrum, Panama is a mid-range risk location. Much of the issue has to do with personal theft and safety after dark. Panama has some level of street crime but it's less than other Central American countries.
Therefore, it's recommended to practice some personal safety, like staying in well-lit areas, avoiding alleys and grittier parts of town at night, and not walking long distances at night.
LATEST UPDATES / NEWS from PANAMA:
April 7 – Norwegian Will Not Have More Sailings from Panama from 2024
Norwegian Cruise Line has indicated that there are presently no plans to homeport a ship out of Panama after December 2024. NCL was approached by Cruise Hive for a reaction, and a spokeswoman stated that it will sail from Panama until December 2024.
In 2024, there will be only one last trip from Panama. The 9-day Norwegian Gem cruise from Panama City to Cozumel and Jamaica will depart in December 2024.
"We are committed to delivering exceptional experiences across our fleet, which includes curating itineraries to the world's most sought-out destinations. Panama Canal voyages continue to be a favorite amongst our guests, with sailings open for sale through December 2024 embarking from Panama City," NCL said
March 8 – US 'Committed' to Help Latin American East Pacific Countries Against Illegal Fishing
U.S. Secretary of the Navy Carlos del Toro declared on March 3 that the country is "committed to the task" of working with the governments and armed forces of Colombia, Ecuador, Costa Rica, and Panama to safeguard the Eastern Tropical Pacific Marine Conservation Corridor (CMAR) and stop illegal fishing, drug trafficking, and human trafficking.
"We have to work as a community to achieve our goal," Del Toro spoke in a panel discussion put on by the Wilson Center in Washington as part of the 8th Our Ocean Conference in Panama City.
Because of the impact of illegal, unreported, and unregulated fishing on ecosystems and biodiversity, the senior U.S. official emphasized the "critical" need to address climate change, one of the administration's most important goals.
Which areas in Panama are considered dangerous?
On October 22, 2022, the U.S. Department Of State issued a level 4 travel warning for these areas in Panama:
Parts of the Mosquito Gulf – Avoid traveling within 10 miles of the coastline, from Boca de Rio, Chiriqui to Cocle del Norte. Drug trafficking and other illicit activities occur in this area.
Parts of the Darién Region – Avoid traveling to these areas:

All areas south of Jaque to Manene to Yaviza to Lajas Blancas cities to the Colombian border
The city of Lajas Blancas
The city of El Salto
Daytime risks are in public transit and ATMs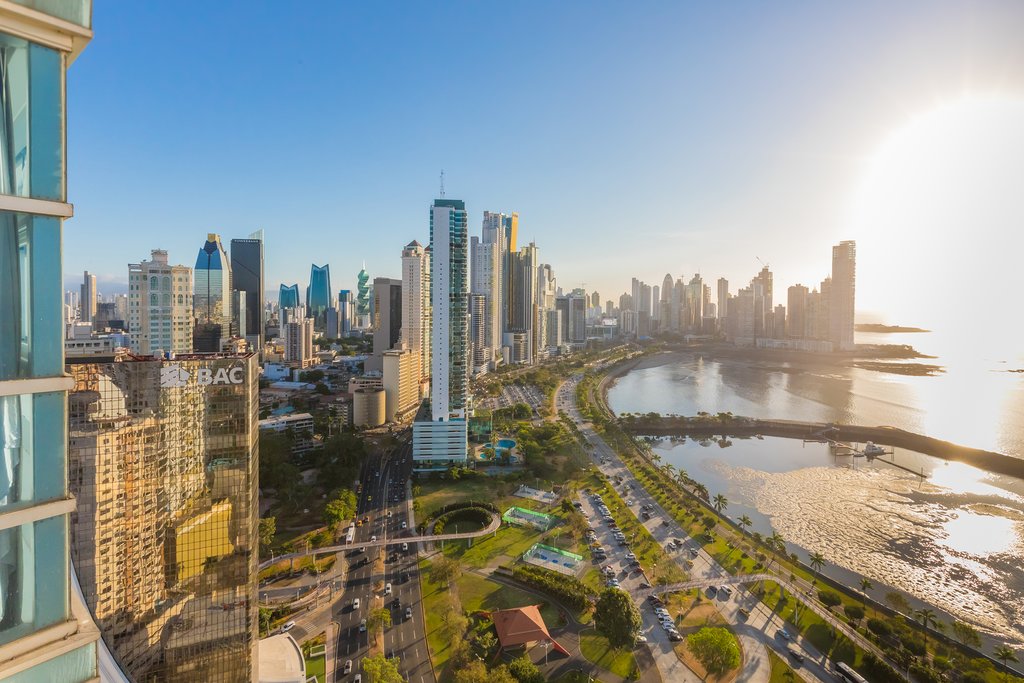 During the day, Panama is a different world. Business life comes out, and much of the public transit is busy and packed during commuting hours. There is some low risk during the daytime to be pickpocketed in big crowds.
When it comes to ATMs, as anywhere in the world, you want to use those located inside shops, banks or pharmacies. Not those located independently on the street.
Mother nature can be sometimes of an issue
Panama doesn't have a big risk for organized crime or terrorism, but it can be subject to natural disasters.
Being in a regional area prone to earthquakes and volcanoes, unexpected temblors and flooding can definitely happen in Panama itself. Floods are the most common but it's only a problem around the Province of Bocas del Toro and the Province of Chiriqui.
Travel nuances and basic health safety
For women in particular, traveling alone in Panama has, interestingly, very low risk compared to many other countries. However, the same rules above still apply. Don't put yourself in a bad location at a bad time when it can be prevented. Avoid getting drunk and losing control, as these present viable opportunities for thieves and scammers looking for unwary tourists.
The rural areas tend to be friendlier than in the cities, where things are congested and petty crime is higher. The southern part of the country adjacent to Columbia should pretty much be avoided due to drug trafficking and cartel activity in that zone.
Finally, being in the tropics, one of the most overlooked safety issues in Panama can be mosquitos. Make sure to use repellent in areas with many mosquitos to prevent diseases such as Dengue fever.