The restrictions due to COVID-19 have been recently eased in Israel. Tourism services remain closed but essential services are now open with restrictions. Retail stores, barbershops, beauty salons, and "one-on-one" activities reopened on November 8, only if the epidemiology data are good enough to do so.
The government has announced a new 7-step exit strategy plan to gradually restart the economy. Each step will take two weeks, and if the morbidity data is as good as expected, they will move onto the following one.
The 7-step exit strategy (reopening plan) – How does it work?
1st step: Businesses and schools for ages up to six will be allowed to reopen (Unclear when it will occur).
2nd step to 4th step: Reopening of professional sports, gyms, hotels, clubs and public swimming pools.

5th step: Reopening of Ben Gurion International Airport, plus restaurants and cafes.

7th step: Returning to the original color-coded "Traffic Light" plan designed by pandemic czar Prof Ronni Gamzu.
Israel reopening

– Latest Updates
November 20

– World is opening to Israel

Israeli travelers can now enjoy a new holiday destination for the upcoming winter. Seychelles has put Israel on the green-list and the regular flights are resuming from NOV 18. (Source: rustourismnews.com)
November 8
The government is ready to reopen multiple services on November 8 if the COVID-19 figures are good enough.
Israeli travelers can now enjoy new holiday destinations for the upcoming winter. Seychelles has put Israel and the regular flights are resuming from NOV 18. (Source: rustourismnews.com)
August
The Israeli government originally planned to reopen its skies on August 16th. This plan would have allowed foreigners to arrive from low-risk countries to visit Israel to help jumpstart the nation's economy.
Also, Israelis returning home from these "green" countries the government's coronavirus cabinet deems to have low infection rates would return home without needing to self-quarantine for two weeks.
Unfortunately, lawmakers have dumped a bucket of cold water on this idea. A senior Health Ministry official announced the August 16th reopening date is "far from reality" as new coronavirus cases have surged to dangerous levels.
On August 16th, Israel started gradually reopening the skies. Israelis can now fly to these countries:
Travelers will need to get tested before the flight and stay in the self-quarantine until the result. (source)
On August 17th, Itamar Grotto (Health Ministry associate director-general) said that Israel is planning to open the country to travelers in September.
Visitors from "green countries" will be able to travel to Israel without staying in the mandatory quarantine. At the moment there is 20 countries on the green list. It will be updated every 2 weeks. (source)
Austria,

Bulgaria,

Canada,

Croatia,

Cyprus,

Denmark,

Estonia,

Finland,

Georgia,

Germany,

Greece,

Hong Kong,

Hungary,

Italy,

Jordan,

Latvia,

Lithuania,

New Zealand,

Slovenia,

The United Kingdom.
This reopening plan for international travelers has still not been officially approved by the Israeli government.
---
What are the Israeli Government's plans to safely reopen its borders?
According to coronavirus czar Professor Ronni Gamzu, the government would place a COVID-19 testing lab inside Ben Gurion International Airport. This testing lab has yet to be operational at the time of this writing.
Outside of plans for this lab, Knesset officials overseeing the country's pandemic response have yet to hear of a cohesive plan from relevant authorities to safely reopen Israel to foreign travelers.
Committee chair Yifat Shasha-Biton scolded ministry officials, telling them not to say that the skies are opening because they are not. "We are kidding ourselves."
A framework plan to resume travel to Israel is to be presented to the Knesset, including classifying countries based on morbidity levels from each country and formulating responses for travelers from each country.
What is the current state of travel for Israel?
The government has shut down business venues like nightclubs, bars, amusement parks, and cultural sites. Public events, such as parties and organized trips, are also being restricted until further notice.
At the moment, the current state of travel to Israel is virtually nonexistent.
Who will be able to enter Israel?
(Please refer to updated list of green countries above)
To enter Israel at this time, you need to be a permanent resident or citizen of Israel.
If you match these narrow criteria, you will not have to go into quarantine if you return to Israel from these EU-designated "green" countries: Japan, Canada, New Zealand, Georgia, Australia, Rwanda, South Korea, Thailand, Uruguay, Tunisia and China.
How would Israel handle its new arrivals?
Arrivals will go to one of two locations, depending on which country from which they enter Israel. As a passenger coming in from a "green" country, you would not be subject to a 14-day quarantine. However, if you enter Israel from a "red" country, you will need to quarantine for 14 days.
Unfortunately, none of these plans have been implemented at the time of writing.
Is it safe to visit Israel during COVID-19?
Israel is not considered a safe place to visit during COVID and all non-essential travel should be postponed. (CDC.gov warning level 3)
Israel reopened border crossing with Gaza
How many COVID-19 cases does Israel have?
As of November 4. Israel has 313,533 confirmed cases and 2,217 deaths.
Unfortunately, Israel has one of the highest COVID-19 morbidity rates per capita in the world. As confirmed infection rates spiral out of control, all plans of allowing foreigners into Israel are now on hold until the government and its people can slow or halt the virus's spread.
Don't pack your bags for Israel quite yet.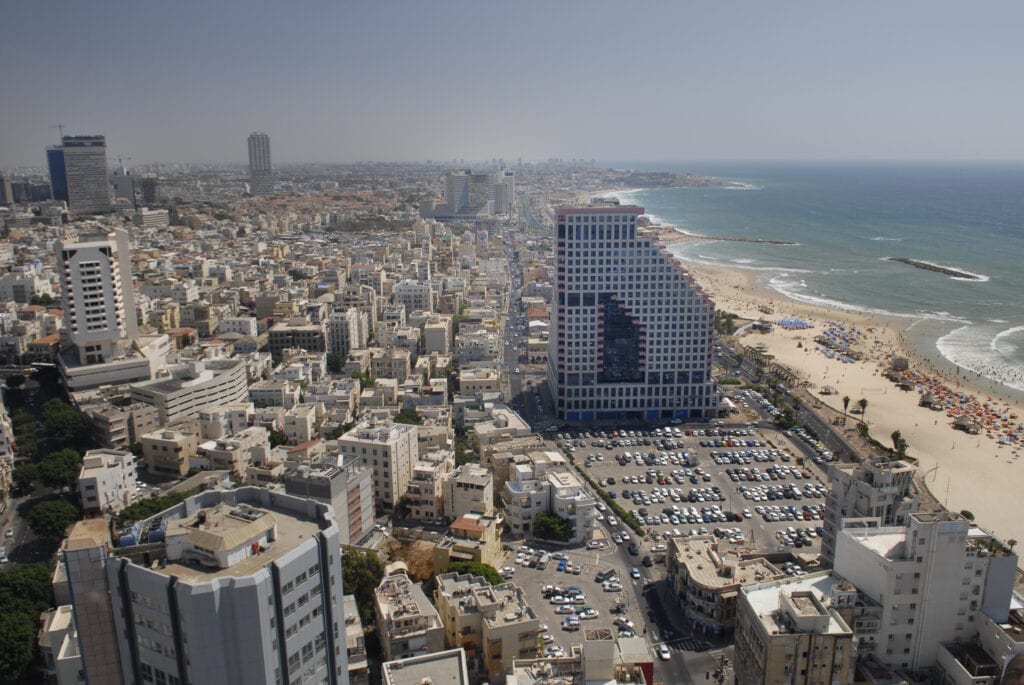 Israel is currently fighting through its second wave, and the situation on the ground looks grim. The situation is wildly unfortunate, but to prevent an already volatile situation from spinning further out of control, keeping Israel's borders closed is the only safe and sensible option.
The Israeli government has no set date on when Israel can reopen its borders to foreign travelers; this can only happen when the Israeli government and its citizens can slow the spread of the virus significantly or eliminate it altogether.
While the country may not reopen as soon as we were hoping it would, we know that government officials are working to reopen safely and quickly as possible. Israel won't open by August 16th, but it will open up when it becomes safe. All we can do now is to have faith and be patient.
Disclaimer: Travel rules and official government instructions are changing rapidly during the pandemic times and this article might NOT be up to date within a matter of hours. Therefore, you should always double-check the information with local authorities or your embassy in a given destination. Traveling Lifestyle does not take any responsibility for your decision to travel during pandemic.