With the level of connectivity that technology and the internet offer, more and more people are finding ways to live as digital nomads. One thing that most people choosing this lifestyle struggle with, is digital nomad productivity. We're going to cover some important tips on that.
According to the Bureau of Labor Statistics, about 11 percent of the U.S. workforce gets their entire income from the gig economy, which can provide many individuals with the opportunity to work online and travel at the same time.
Although this lifestyle may be ideal for some, there are more barriers to the gig economy than people may realize — especially for digital nomads who are just starting out.
There are many pros and cons to consider before taking on gig work, and the challenges of maintaining a healthy work-life balance can be very difficult for some.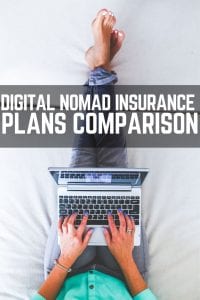 For those working in the gig economy, finding a good work-life balance is an important aspect of achieving stability. This concept is becoming more popular with each year due to its drastic impact on productivity, health, and overall quality of life.
However, it's not often discussed for individuals who are part of the gig economy. While the nomad job market provides people with the freedom to manage their own time and choose how much work they want to do, it doesn't generally offer them support or essential services to preserve their overall well-being.
These individuals have tons of freedom, but a work-life balance can be just as important a focus as it is for those with standard employment. Although people in the gig economy can make their own schedules, this can sometimes make it difficult to stay disciplined with time and make sure they get all their work done.
Or gig workers might decide to take on extra work, which can cause them to work excessively. Digital nomads should take time to focus on their work-life balance to ensure they can maintain their lifestyle.
Productivity Is The Key to Success and Happiness
No matter what type of work you're doing in the gig economy, balancing your time can be a challenging part of the freedom that comes with this lifestyle.
In order to take full advantage of what the gig economy has to offer, you have to be able to manage your days effectively. It can be easy to get distracted while working, which can lead you to waste your days as you procrastinate, knowing you'll need to get it done at some point. This habit can lead to stress and has the potential to end up wasting a lot of your time.
By managing your workday with a personal schedule, you'll be able to get your work out of the way early on. This will provide you with the freedom to make proper use of your days.
Productivity is the key to leading a successful digital nomad lifestyle, and with a few tips, you can get better at making the best of your time on a regular basis. You can then take full advantage of your travels, which is one of the biggest perks of working in the gig economy.
Create Your Routines
Having clearly defined routines is the key to your productivity as a digital nomad! Understanding the routine system and keeping it flexible can make you very productive when moving to a new destination every few weeks.
Choosing a dedicated place where you work is the number one thing on the list. There are a few different options the can work out for you:
Finding a coworking space – going to a place where everybody works and table and chairs are comfy for an 8-hour workday is an essential boost for a Digital Nomad productivity.
Finding a work-friendly space – do you research and try to find a cafe where the internet works well, seating is laptop friendly and staying more than 3 hours isn't awkward can be very helpful.
Creating home workspace at your Airbnb or apartment – do you like to work from home? Nothing wrong with that but try to choose one spot, one place where you work (and only work). This will create a great boost to your productivity. (P.S.: that place is never your bed! if possible not your bedroom either).
What about other routines? Well, create your own activities you like before you work and after you finish. One of the best books to learn how this all works is "Atomic Habits".
Here is an example of a basic routine:
start your day with a workout
reward yourself with breakfast
get to your workplace
have a cup of coffee to start your productive time
have a productivity playlist
track your tasks
reward yourself with lunch
keep working
go for an evening walk, evening workout, or a dinner date.
Set Small Goals
In order to be as productive as possible and enjoy as much of your day as time will allow, it's important to create a steady and feasible schedule.
Getting into a work routine where you get your work done early in the day is the best way to give yourself time to enjoy the evening. Therefore, consider what rituals might work best for you to get into the workday.
If you're someone who is groggy in the mornings, consider starting your day with a shower, breakfast, and coffee. A shower will wake you up and get your day off to a good start, and food will give you the energy you need to focus on your work.
Coffee speaks for itself, but if you're not a coffee drinker, keep a beverage on hand as a habit. This can provide you with a few seconds of break time if you need it but won't encourage you to become distracted by going out or to the kitchen to find refreshment.
Once you're ready to start your workday, set small goals that will keep you focused. Whether they be hourly goals or simply a mission to get a portion of a project done before lunchtime, setting this type of schedule will help you track and manage your time each day.
Use a Timer
A time-tracking app can be really helpful for a lot of reasons. As part of a schedule, it can keep you motivated to get your work done before it goes off.
It may also serve as a great wake-up call if you find yourself becoming distracted. Seeing how much time you lost while you stopped to check social media or watch a puppy video can encourage you to refocus, as you'll get an idea of the time distractions to take away from the freedom you'll get once you're done working.
If you're someone who charges clients per project, a timer may be necessary to see how much work you're doing for how much pay. If you remain focused but are going over on the time you thought a certain project would take, a timer could show that you should be charging more for the work you're doing. If you charge hourly, a timer can remind you that your clients are paying for the time you're distracted, so it may be a good idea to focus.
Automate Where You Can
Even if you have a set schedule and get your work done in the mornings, clients reaching out to you throughout the day can keep work on your mind and prevent you from enjoying your day.
If you have clients that seek updates regularly or just want to check in, establish contact hours while you're working for them to get ahold of you.
Automate as much of your business as you can, as this can take a lot of the weight of the work off your shoulders. If you have various tasks that need to be completed, find a good project management system so you can see what work you have pending, which gives you more time to organize your days. If you have a lot of invoices to manage, find a good invoicing and accounting service that can take care of this for you. Turning your business into a machine ensures that the time you spend is solely on what's necessary.
Keep Track of Your Finances
No matter how productive you are with your time, you'll never have enough money if you spend frivolously and don't keep a budget. Or, if you do, you'll spend a lot more time working than is probably good for you.
It's important to be accountable for your time and budget as a freelancer. You and you alone are in control of the finances that structure your life. When in the gig economy, you should live as frugally as possible until you have a comfortable cash cushion that provides you with some breathing room.
However, you also need to consider what you'll be paying in taxes each year. As a freelancer, it's likely that you'll need to pay quarterly taxes. Because you don't have an employer taking money out of your paycheck for you, this means putting money away from each paycheck to be able to afford what you'll owe at the end of each quarter. If you're not saving, there's a good chance you'll be stressed and will have to work extra when the time comes to pay taxes.
However, finances can be very easy to manage with the technology we have today. Although it's important to have a financial arrangement with your bank, especially if traveling internationally, fin-tech can provide you with access to your funds no matter where you are.
It's very easy now for freelancing digital nomads to receive payments from their clients and make payments in any city around the world. With technology like fin-tech, you can have a fast, safe, and affordable way to transfer money to and from different countries with your smartphone.
Take Time Traveling
Keeping a schedule and setting a block of time to explore the areas where you're traveling is the best route to happy adventures — but as a digital nomad, it's important to give yourself some extra time in each place in case your schedule doesn't go as planned.
Whether work takes up a greater portion of your day than you expected or you get caught up with a family call that takes a few valuable hours of your time, giving yourself a few extra days at each location will ensure you don't miss anything.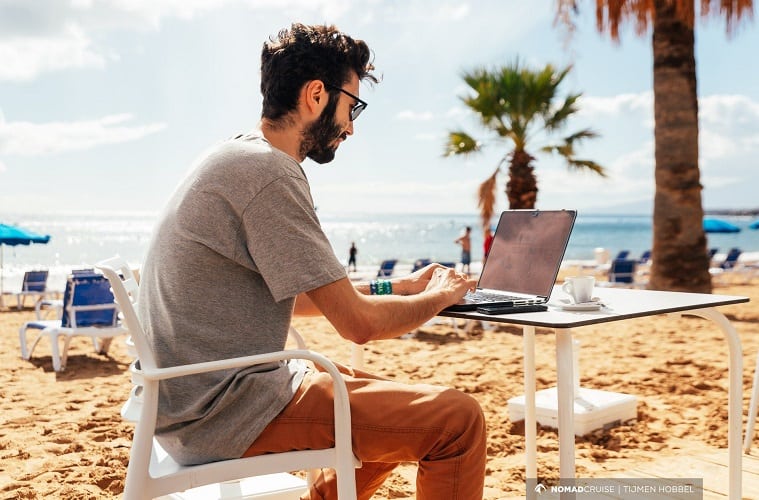 For this reason, it's also important to not work excessively, as working heavily and traveling from place to place with too little time in between will cause you to become exhausted and unable to enjoy your travels.
By giving yourself a week or two at each spot, you'll leave time for things to go differently than planned. It will also remove some of the pressure that comes with trying to make the most out of your travels in a short amount of time.
Keep in mind that, depending on where you'll be traveling, you'll need to set aside some time to get the proper documentation in order to avoid any snafus (and spending more time than you'd like in airports).
Fortunately, some areas have begun adopting electronic visas, making this process more simple than ever before. In Southeast Asia, for example, Laos recently began accepting electronic visas, joining nearby countries like Cambodia, Vietnam, and Myanmar when it comes to offering online visa options.
Keep Friends Close
As a nomad, you may want to focus all of your time on traveling, but it can be helpful to maintain your relationships at home and check in every now and then.
Traveling constantly can be isolating and exhausting, especially if it's just you. In order to avoid feeling alone and unstable, it's good to call home every now and then. This can make you feel connected and give you peace of mind, which contributes to a positive work-life balance.
Another way to stay easily socialized is to try out staying at a coliving space. You will get a bunch of benefits such as community, coworking space area, and accommodation, all in one place!
Being a digital nomad provides you with an awesome chance to have a traveling lifestyle and to see all of the places you could possibly want to explore. It's a great opportunity; however, it's not easy.
Taking your financial life in your own hands is a huge responsibility, but by being a productive digital nomad, managing your time with a schedule, and being financially responsible, you can find the balance you need to live a successful digital nomad lifestyle.