For those of you looking forward to putting on that expensive outfit and heading to the world-famous Casino Monte-Carlo to try your luck, or craving to attend one the most prestigious and demanding Formula One races at Circuit de Monaco, or even just planning to retake that business meeting you put on hold months ago, we have good news for you. The Principality has been slowly relaxing the restrictions since last June, and now you will be able to enjoy -most of- their famous tourism spots.
But now that the economy is reopening, who is allowed to travel to Monaco? Are casinos and nightlife open for business? Can I resume my business in the country as an international traveler? If traveling through France, should I expect any additional restrictions?
RELATED:
– France Reopening – Current Travel Restrictions
– Italy Reopening – Current COVID Travel Restrictions
– Spain Reopening – Travel Restrictions
Monaco Reopening to Tourism – Latest News
What is the current COVID situation in Monaco?
As of 29 SEPT, Monaco has 212 confirmed COVID cases and only 2 deaths caused by the virus.
Daily rates went a little bit up in September but they still only range between 0-6 new cases per day. (source)
---
Monaco is subject to France's travel restrictions
The Principality of Monaco is one of the wealthiest and also the smallest countries in the world. With 38,682 residents living in an area of 2.1 km (0.81 sq mi), its foreign traffic highly depends on its closest neighbor, France, since its international airport is located in Nice (Fr.). 
Again, we can't talk about Monaco's pandemic without mentioning France
Source: World Health Organization (WHO)
With 153 positive cases and only 1 death, Monaco hasn't had to face an actual health crisis. The government has lifted the movement restrictions, children are back in school and life is gradually going back to the "new normal". On the other hand, France, its closest neighboring country has as of September 9th 311,587 confirmed cases and 30,572 deaths. So consider that when going to Monaco via France, some of its restrictions may apply to you as well.
What exactly can you do when in Monaco? 
Warning! – Keep in mind that wearing a facemask is mandatory in public transport, indoor public spaces, queues, and also in some public areas such as Prince's Palace Place, the alleys of the old town of the Rocher, the Casino's Place and at the esplanade of the Fontvieille Shopping Centre.
Family and friends type of activities
Weddings are allowed but the bride and the groom are permitted to invite parents and witnesses only.
Meetings with family and friends in the city
Yes, but only up to 10 people.
Yes, but again, only up to 10 people.
Drinks and food!
Customers are demanded to be seated at all times, and only 10 people are allowed per group.
Customers do not have to wear masks, bookings are advisable, and tables are limited to 10 people.
Sports and physical activity
Swimming pools, spas, and jacuzzis
Public and private swimming pools are open but saunas, hammams, spas, and jacuzzis, remain closed.
Yes. Private and public gyms and urban sports facilities are open.
Can I go to nightclubs in the city?
No. You can't. Nightclubs reopening is not on the government's agenda at the moment.
What requirements or restrictions should I expect?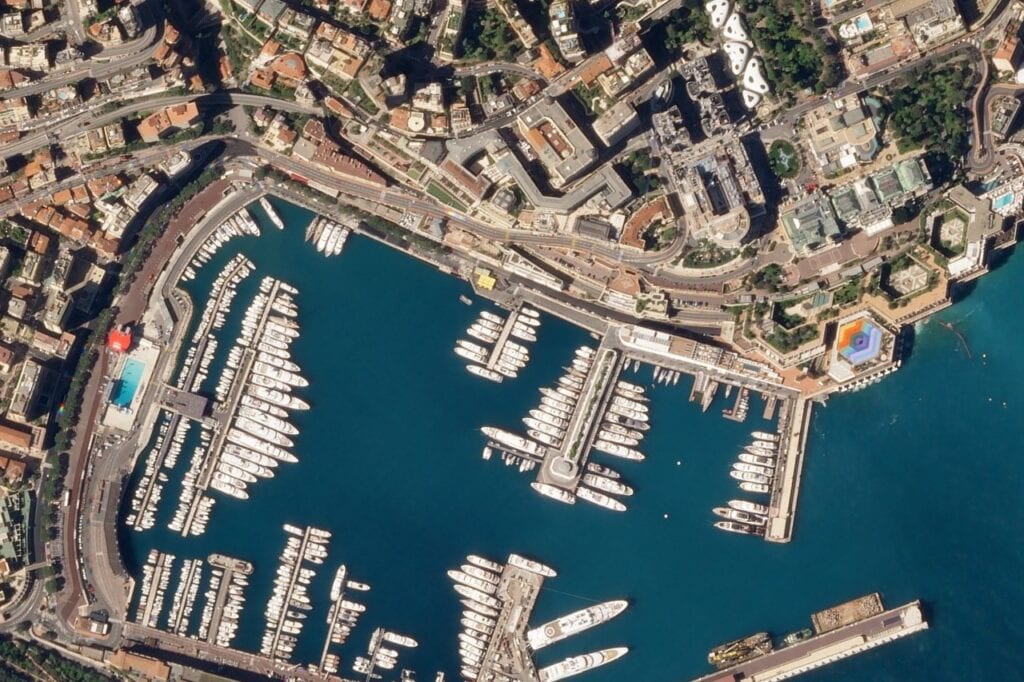 On the official website created by the government to oversee the management of the COVID-19 development, you can find rather flexible requirements for travelers wishing to enter the territory.
These rules, of course, work in addition to the regular official requirements from the pre-COVID-19 times (which means if you need a visa before COVID-19, you will still need one now, for example).
If you are returning or arriving from a country outside Europe or from a European country considered risky (red or orange areas on this map) you must provide your personal information to the COVID-19 call center including your name, nationality, residence, employment status, the country you are returning/coming from, and contact information.
Do I need to get tested for COVID-19 to visit Monaco?
You will be asked to submit a negative COVID-19 PCR test result taken within 72 hours before arrival, otherwise you will need to take a test by an approved laboratory and wait in self-isolation until a negative result is available.
If you refuse both, or if the test comes back positive you will be compelled to quarantine until you can prove you are free from the virus. Your hotel can deny you entrance if you don't provide this document.
Are there exceptions?
Yes. People coming from France, and Italy can transit freely. The measures listed above do not apply in this case.