Summers are the most fun in Europe, so get ahead of yourself and break away from the daily grinds of life. Oliver's Travels provides you with an opportunity to visit some of the most exciting and fun cities in Europe that have been ranked especially for travel enthusiasts based on the amenities they have on offer. The Fun Index Score (FIS) as highlighted by the infographic below is an indicator of the feasibility of these cities to provide a great experience to travelers through facilities like food, culture, recreation, landmarks and exhibition sites amongst others. London, UK has been ranked as the No. 1 European city most popular amongst visitors across the globe with a FIS of 104 points!
Take a look at the infographic for more details:
With the second and third spot on the European Fun Index, Paris and Rome are must-visit places recommended for couples. These places offer exciting tourist attractions including amazing food, culture, leisure activities, spas & wellness opportunities, and guided tours. So, what are you waiting for? Book a trip to a European city for some great fun!
If you're a party enthusiast, consider places like London, Rome, Madrid or Barcelona. These cities are highly ranked for their nightlife, bars & pubs, and fun games. The list is a quick way of finding out the best places to travel to matching your lifestyle for a fun experience. People who prefer cultural happenings and heritage should book a flight to Rome, London, Paris or Prague as these places have rich cultural elements with numerous sites of historical significance. So, which place you want to visit this summer?
10 Most Fun European Cities
1. London, England
With history, art, parks, nightlife, shopping, and literature/film/tv hotspots, London has it all. It's ideal for the party animals, yet still accessible for families. You can have a relaxing picnic or fun paddleboard session in Hyde Park. Go see Westminster Abbey, Big Ben, and the London Eye or pop into one of London's many museums. If you time it right, you could even spot the changing of the guard in front of Buckingham Palace.
Of course, the fun of London really lies in the diversity of its streets. Oxford Street will take care of all your fashion needs while Leicester Square can entertain you with its array of cinemas. Places like Piccadilly Circus, Shoreditch, and Soho should be your go-to for the bar and club scene. For more of a cultural excursion, look into Chinatown or Brick Lane—the home of London's Bangladeshi community.
2. Paris, France
Audrey Hepburn once said "Paris is always a good idea," and we couldn't agree more. It's one of the favorite locations for foodies and fashionistas alike. Whether you're strolling down the Champs-Elysees with shopping bags in hand or sitting with a coffee and croissant in a café, it's hard not to have a grand time in Paris.
You can see masterpieces in the Louvre and the Musee d'Orsay, and catch masterpieces in the making by street artists in the Latin Quarter. Rumor has it that the dancing in the Moulin Rouge and the Palais Garnier is unrivaled. Take a river cruise on the Seine and make the most of your photo op in front of the Eiffel Tower and Arc de Triomphe. Oh, and Disneyland Paris is only 32 km away from the heart of the city.
3. Rome, Italy
This is the place to be for sightseers. You probably already know to visit the Colosseum and the Pantheon, but are you brave enough to venture into the crypts of the Santa Maria della Concezione dei Cappuccini church? Or perhaps you'd rather seek out the Vatican Museum instead.
Rome offers an abundance of Instagram-worthy locations and life-enriching experiences. Rent a Vespa to zip around the city in. It could take you to the Casa del Cinema (a free open-air movie theater) or the top of Monte Mario (the highest hill in Rome) for unparalleled panoramic views. Don't forget to take advantage of the Aperitivo. After 6pm, many bars will bring out a complimentary dish with your drink order. Given the high reputation of Italian food and drink, this experience sounds like a no brainer.
4. Barcelona, Spain
Probably as well known for its stunning architecture as its nightlife, it's no wonder that Barcelona has captured the fun-loving hearts of so many. At times, the city can feel like a gigantic art exhibition. The late Spanish architect Antoni Gaudi left his mark on many of the stunning buildings and monuments throughout the city. La Sagrada Familia, Parc Guell, and Casa Mila are among his most famous. Of course, you can't forget about the artistic merits of Pablo Picasso as a museum of his work is nearby.
It's also fun to experience the grandiose movements and incredible costuming of flamenco dance. Pair the entertainment with a hearty meal of tapas, sangria, and paella and you really can't go wrong. But if you're looking for thrills, try some skateboarding on a half-pipe. After all, Barcelona is known as the skateboarding capital of the world.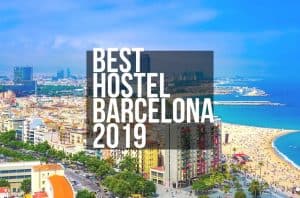 5. Prague, Czech Republic
It may be known as the City of a Hundred Spires, but did you know there's approximately the same number of nightclubs? Additionally, with over 600 bars, you better be ready to consume some quality Czech beer. But fear not if the nightlife isn't your thing because, with over 280 museums, you're sure to find the perfect fit.
If you're into aesthetics, Prague is definitely the city for you. You'll be blown away by the intricacy and beauty of Prague's synagogues and cathedrals. You'll also spot rebellious street art scattered throughout the city. Perhaps you'll recognize the brightly graffitied John Lennon wall from Instagrammers of the wanderlust variety. On the flip side, you can also see what's deemed as the world's second ugliest building for yourself.
6. Madrid, Spain
We've already had Spain on our list, but its capital city can't be passed up. The tapas, churros, and flamenco are still here, but you can find even more. Go to the Prado art museum where you'll see the works of El Greco, Goya, Rembrandt, and Botticelli. Tour the massive Bernabeu Stadium, home to Europe's most successful soccer team—Real Madrid.
For a fun bit of shopping, Gran Via is your best bet for the chicest clothing brands. Then watch as it transitions into a cinema, musical, and nightclub hub during the night. If you're looking to do some ingredient shopping or tapas tasting, roam around Mercado San Miguel and Mercado de Maravillas. Also, be sure to check out Madrid's largest flea market if you're around on a Sunday. You'll find Ribera de Coritodores and Plaza de Cascorro filled to the brim with incredible treasures.
7. Berlin, Germany
You may know Berlin for its infamous wall (which is well worth a visit), but there are also so many other things to see and do while in the city. Berlin boasts a vibrant community of artists and hipster culture. You'll find examples of this in its range of parks—even the abandoned Spree waterpark. One of the most popular spots for locals is Mauerpark where you can typically find exhibitions, flea markets, concerts, or even karaoke. Rumor has it that you can find a concert going on somewhere in the city every single day.
You may also be interested in going on a graffiti walking tour with a local guide. Or, if you don't feel like walking, tours around the city in Volkswagen buses are also an option. You can even rent out one of East Germany's most iconic cars, a Trabi (or Trabant car), for a day. Use it to take you to the German Spy Museum at Leipziger Platz.
8. Amsterdam, Netherlands
Venice isn't the only city home to a maze of watery canals. The Netherlands' capital city teems with picturesque bridges, buildings, and waterways, and features a wealth of fun activities. As a day outing, take your pick from over 75 museums devoted to everything from canals to Anne Frank and the history of prostitution to medical oddities. By the evening, you can settle down in one of Amsterdam's many bars and sip on their most famous beer—Heineken.
If you're looking for something off the beaten trail, you may consider popping into De Poezenboot. This boat, docked on the Singel canal, cares for stray and displaced cats which are all available for adoption. If cats aren't your thing though, you still have the option of riding through the canals on one of the city's many boat tours. Don't forget to grab some stroopwafels and licorice for the journey.
9. Milan, Italy
Once the capital of the Western Roman Empire, today Milan is more well-known for its ritz. The extravagant Grand Galleria Vittorio Emmanuel II shopping mall is one of the oldest in the world and sells an array of luxury brands. When in Milan, it is a must to go to La Scala Opera. Whether you purchase tickets for a tour or an actual show, you'll surely be blown away.
It's also worthwhile to explore Milan's incredible churches. Sant Ambrogio is a Roman church built in 379 AD. Milan Cathedral's soaring Italian Gothic architecture is the heartbeat of the city. And, though far less impressive comparatively, on the exterior, the Church of Santa Maria delle Grazie guards Leonardo di Vinci's renowned masterpiece The Last Supper inside.
10. Lisbon, Portugal
Portugal's colorful, coastal capital combines the best parts of a beach and city vacation. During the summer, you can wander to a variety of open-air concerts and hopefully get to hear some of Lisbon's Fado music. There are tons of counterculture bars to choose from. And, if you're vegan, no worries. Vegan restaurants are in abundance here. Head to the Atlantic Ocean to surf or sunbathe on the many beaches. To get a little further off the beaten path, you may opt for a kayak tour instead. You can paddle on the gorgeous waters of Arrabida National Park.
Lisbon also has a fun variety of transportation to choose from. Try one of the yellow trams, a tuk tuk, or a simple bike. Perhaps you can use one of these methods to see the Cristo Rei—the European replica of Rio de Janeiro's Christ the Redeemer statue.