Camping is cool, camping is great. All the nights spent under the sky with millions of shining stars. All the noises of mother nature and the cool breeze when you are falling asleep. All the birds singing, sun shining and again breeze when you are waking up. Let's have a look at a little bit different type of camping. With a touch of a luxus and comfort set in the best spots around the world. With the help of Glamping Hub we had cherry picked 10 great places worth to try.
Adventurers and travelers will take their camping experiences to new heights in this unbeatable tree house in the Santa Cruz Mountains. A best-seller and absolute top pick, this glamping escape is unbeatable for guests looking to get away from it all in the center of some of nature's most beautiful sights. Surrounded by the Redwoods, this accommodation will bring guests back to their child-hood dreams of living in a tree house, now reality.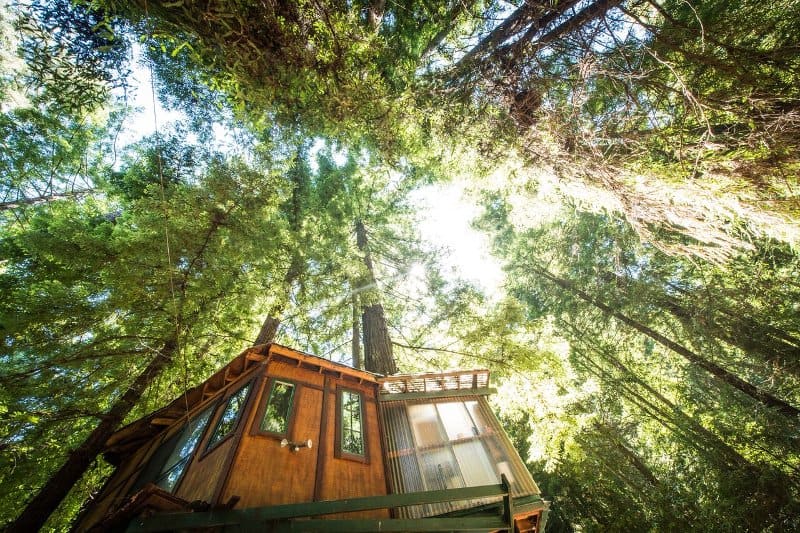 Monterey Bay, California
Set in the beautiful forests of the Sierra National Forests in California, this pet-friendly A-Frame Cabin is a glamping extraordinare for its high-end luxury set right in the heart of nature. Guests who visit this accommodation are just minutes away from Yosemite Park, and after a day of adventure and exploration a rest in this cozy cabin with a fireplace will be exactly what glampers need.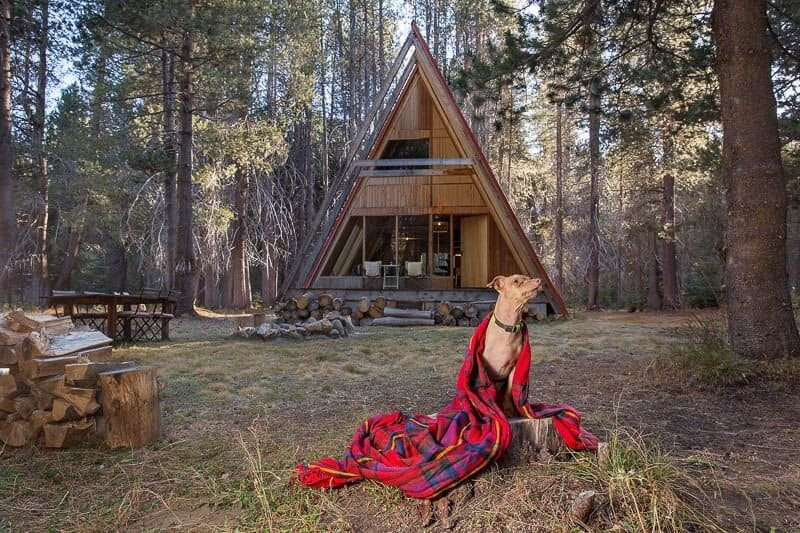 Yosemite NP, California
Glampers do not need to go all the way to Africa to experience the luxury of spending the night in a one-of-a-kind safari tent. Right in the Moab Desert in Utah, guests have the option of visiting many unique safari tent accommodations filled with high-end amenities and that promise a stay in which they can experience both serenity and tranquility as well as outdoor activities and an opportunity to get back in touch with nature.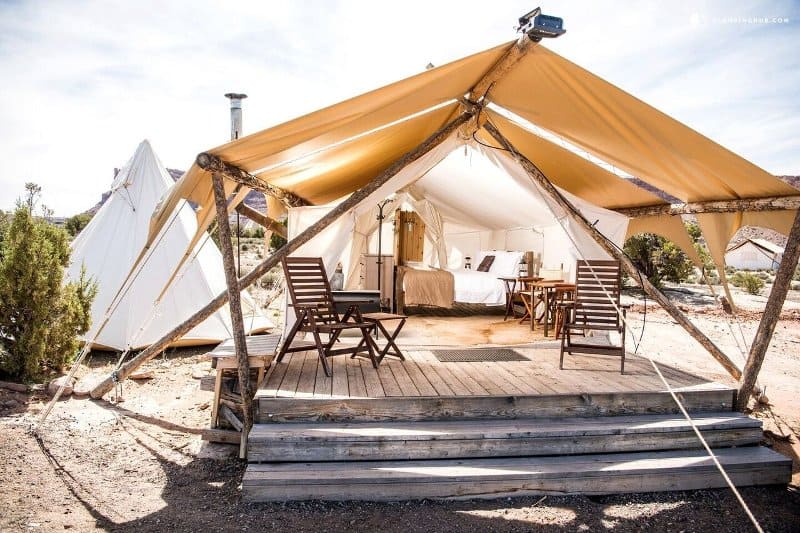 Moab, Utah
With an access to kayaking, snorkeling, biking, canoeing, and more right in Jervis Bay, guests will have an unbelievable experience visiting these nature tents in the NSW. These tents give guests the luxuries of a five-star accommodation without having to forfeit any modern comforts. Wake up in the morning with the hopes of seeing a kangaroo pass by on property whilst basking on the wrap-around outdoor decks.
Jervis Bay, NSW, Australia
This spacious cabin in the mountains of Colorado is the ultimate group getaway for anytime of the year. With its oxygenated bedrooms to fit the high altitude, majestic views of the surrounding wilderness, and incredible access to summer and winter sport and activities, a visit to this cabin is a true glamping experience for the whole group.
Telluride, Colorado
Located just steps away from the shore, this tree house rental off the coast of Mexico is a beach dream. Camping right next to the ocean never has been more luxurious with all meals included, yoga classes, views, transfers to and from the amazing hiking and exploration sites nearby, massages on the porch of your accommodation, and more. Visiting this beach tree house is a once-in-a-lifetime opportunity glampers do not want to miss.
Zihuataneho, Mexico
A getaway to Canada perfect for two secluded in the wilderness with a beautiful view of Lake Washagami awaits glampers at this gorgeous site. Known for its activities including bird watching, biking, canoeing, and fishing, this cozy yurt for couples is a lovely accommodation for taking a break from the hustle and bustle of your everyday chaotic lives. Feeling rested and relaxed while gazing off at the calm waters is just what glampers will love this winter.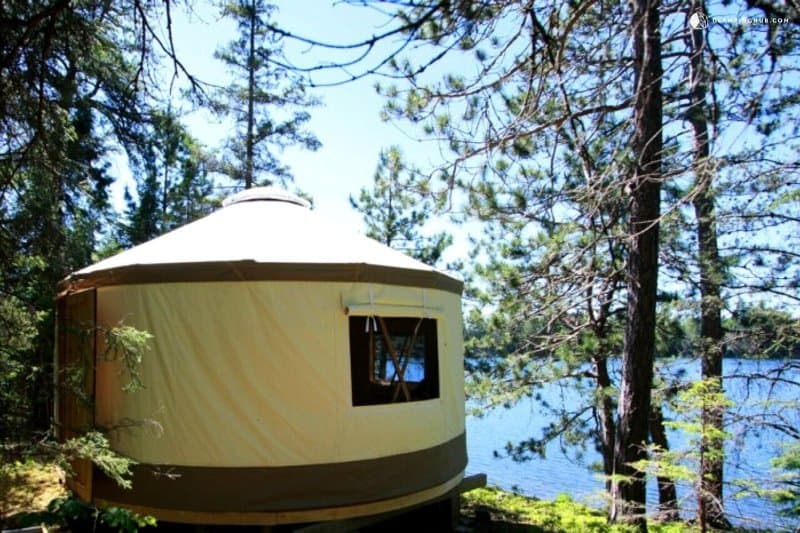 Sudbury, Ontario
Located on a pet-friendly farm in the Catskill Mountains of New York, this glamping dome has some wonderful surprises for guests and glampers. Nature lovers are encouraged to roam the properties surroundings for a break in the wilderness, interactions with the animals on-site, and plentiful area to roam and relax. Guests can participate in fishing, horseback riding, visiting the lake and green house, and a peaceful sleep under the stars you can see from the clear screen of the dome accommodation.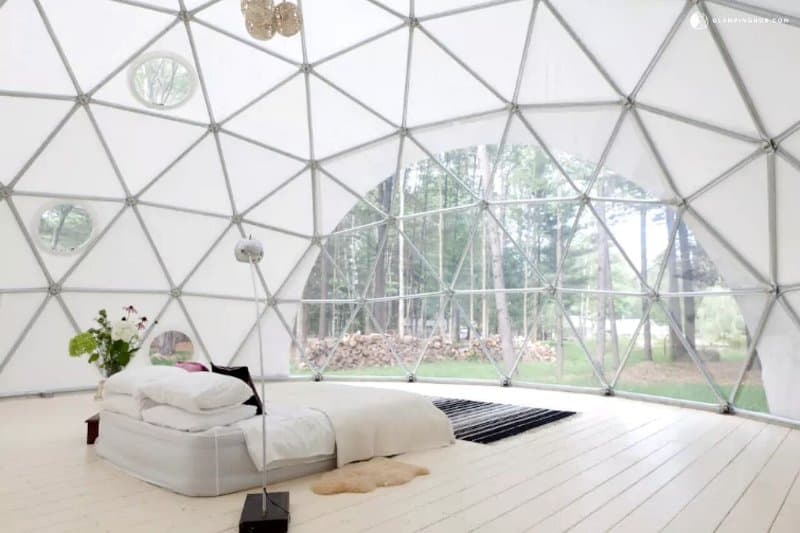 Catskill Mountains, New York
Waking up to the views of Santorini to have breakfast on your private terrace in your luxury windmill villa does not sound too bad does it? This villa accommodates up to five guests, and be sure to take advantage of the jacuzzi tub in the windmill. This is one of those accommodations that makes where you stay why you stay with all the amazing high-end amenities on site, activities guests can participate in right on the grounds and nearby, glampers will love their stay at these beautiful windmills.
Santorini Island, Grece
This peaceful glamping site was originally a green house converted into an intimate loft for two. With its original fixtures, and modern outdoor décor, this accommodation is an eco-friendly space suited for nature lovers. Guests are just tucked deep enough into the forest area to enjoy that peacefulness and tranquility while also having an easy access to the nearby cities of Portland and Silverton to explore as well. Get lost in the many trails and take advantage of every beautiful moment spent surrounded by the lucious green trees and endless gardens.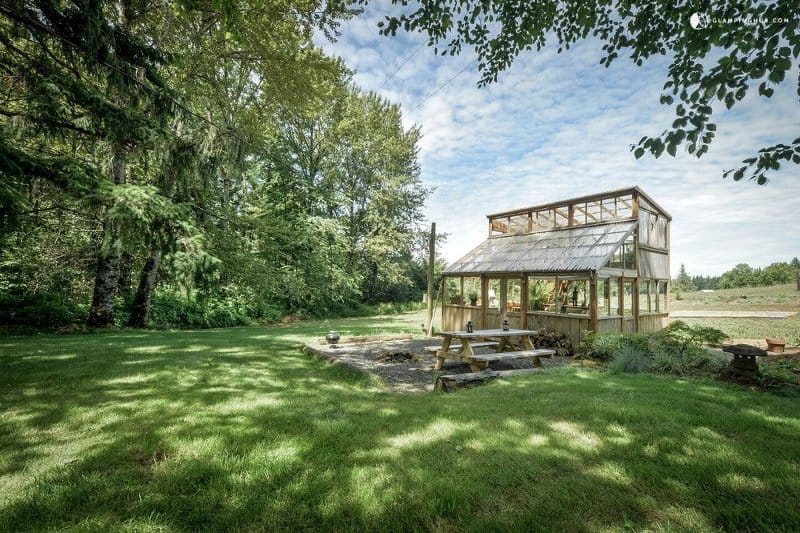 Silverton, Oregon
Check out Glamping Experience Video