Myanmar is a beautifully distinctive destination in Asia which differs from other countries by its temple landscapes, untouched islands and sealed culture that just opened to the world for less than 10 years recently. One of the main questions that all visitors have in their head before traveling in Myanmar is "How much should I expect to spend for my holiday there?". It is obvious that different travel style leads to different budget and this price guideline will help you understand better the concern of travel cost in Myanmar:

Check out: Best Hostels in Yangon, Myanmar.
Fixed Charges
The very first thing you should know that Myanmar requires a tourist visa. Either you apply the visa through the official Embassy or online channel with Myanmar Immigration Department, you have to pay certain fee: $20/person – embassy application, $50/person – online application for myanmar visa on arrival.
Entrance fees and zone fees are also compulsory for all your travel inside the country. In short, for major cities and attractions including Yangon, Bagan, Inle Lake and Mandalay, you should expect to pay about $50/person for entrance fees.
Transportation Fees
In Myanmar, flight is the best transportation in terms of safety, comfort and time effectiveness but it is also expensive. There are many domestic flight carriers to choose for your budget.
These are the common costs for well-known travel routes :
Yangon to Bagan or Mandalay – about $115/person
Bagan to Mandalay – about $80/person
Mandalay to Heho – about $80/person
HeHo to Yangon – about $120/person

Bus is a cheaper option, especially for low budget travelers. For a long journey of 8 hours, the ticket prices are from $10 to $15 while short distance travel costs about $5/person.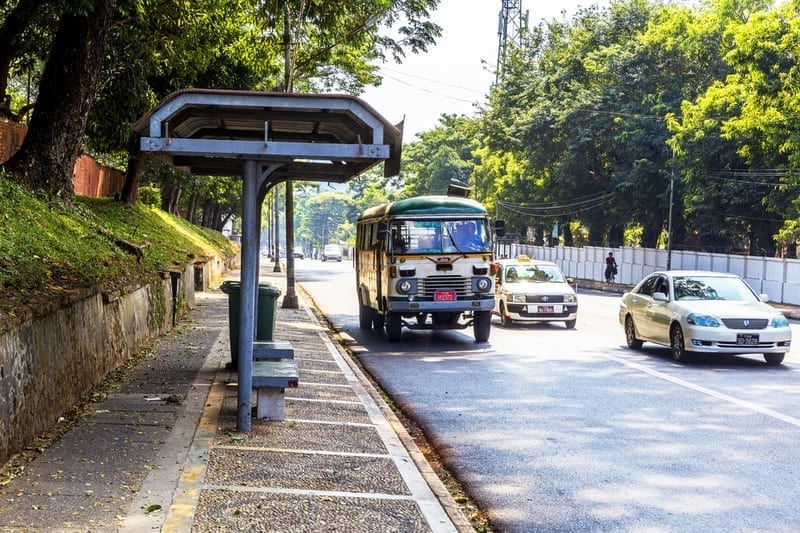 Photo by www.myanmartour.org
Taxi is rather expensive in Myanmar compared to other means of transportation. For airport transfer in Yangon, it is approximate $10 1 way for the duration of 40km.

Train is very cheap but not so recommended due to the backward rail system and the vibration you may have during the journey.

At individual destinations in Myanmar, you will have a large selection for sightseeing and the tariffs are quite reasonable. For example, in Bagan, you can move from one site to another by bike – $2/half day rental or horse drawn cart – $20/full day ride.
Accommodation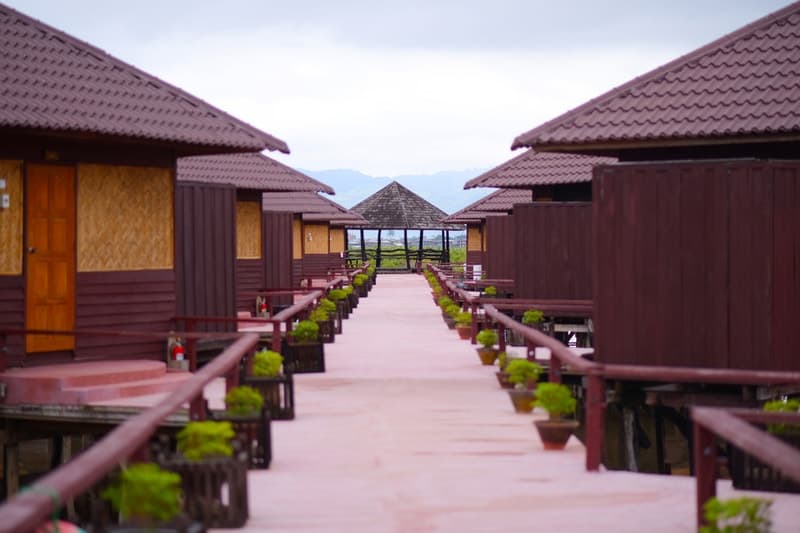 It is undoubted that Hotel or accommodation are the most costly expense. Although, there are more hotels in recent years, the expense for accommodation still remains high amongst Asian destinations.
For the lowest category: hostel, you should expect to pay from $10 to $25/night/room and it is not available everywhere except for big cities or very famous touristic areas.
For 2 star rating hotel, the room rate starts from $45/room/night
For 3 star hotels, the price fluctuates from $80 to $120 depending on certain factors like tourism season, festivals.
Luxury properties and resorts offers 1 night stay from $150 and upper.
However, during the tourism season, the room rate may climb up 30% due to the high demand. It is advisory to book your accommodation in advance if you travel in the period from Oct to April.
Food
Myanmar food is tasty and delicious. The country can be called cheap eat if you want to savor the local dishes like Shan Noodle Soup or even fine Burmese meals.
Touristic, good restaurant charges about $10/person/meals with drink included while you can pay only $3 for street food.
Some Tips
Myanmar now has ATM and credit card paying system. However, to withdraw money in the country, you pay have to pay very high commission fee. It is better to pay your booking, reservation online from your home and bring just enough in cash. In Myanmar, cash is King. People prefer US note or Kyat – local currency than credit card.
Online booking is now available for many services covering hotel, bus, flight, visa and even tour guides.