Disclaimer: The travel rules and official government instructions are changing rapidly during the pandemic times and this article might NOT be up to date within a matter of hours. Therefore, you should always double-check the information with local authorities or your embassy in a given destination. Traveling Lifestyle does not take any responsibility for your decision to travel during pandemic.
Nepal is a landlocked country in Southeast Asia. While it has a diverse geography that includes fertile farmland and forests, it is most well known for being the home to the tallest mountain in the world, Mount Everest.
For decades, adventurers have been coming here to attempt this mountain. Covid-19, however, put a halt to these expeditions.
RECOMMENDED:
– India Reopening Borders – Newest Update
– Pakistan Reopening Borders to Tourism – Newest Update
– Countries Reopening to Tourists – Travel Hotspots List
Nepal Reopening for Tourism – Latest Updates
Oct 15

– Reopening planned for October 17, green-list not released yet!

Foreign Minister Pradeep Gyawali announced Nepal reopening for trekking in September to be scheduled for October 17. (Source: Nepalitimes)

Requirements such as filling up health form and proof of negative COVID test to be expected on arrival!

There will also be a green-list of countries allowed to visit but it hasn't been released yet. Kathmandupost.com released a post with concerns about reopening due to spikes in COVID cases.
Sept 21

– Reopening postponed

The initial plan to reopen in the beginning of September has been delayed. All land crossings with Nepal are closed until at least October 16th. Flights already resumed with very limited capacity from only a few countries but no foreigners are allowed to enter at the moment. (source)
Who can enter Nepal now?
Nepal Government approved only a few exceptions, such as diplomatic, international organization, and some international non-governmental organization personnel, and a negative PCR test is required. (source)
---
Information below was up to date as of September 4th
---
Nepal reopening for tourists as of August 31
While Nepal will open up as of August 31st, flights will only be accepted from countries that have been less affected by the pandemic.
The government currently has not put out details about which countries will be allowed, but it has said that additional countries will only be added gradually.
Hotels, restaurants, bars, and cafes will re-open, but cinemas, spas, and salons will remain closed. Guides, Sherpas, etc., will be allowed to operate. Certain safety procedures will be required.
For the latest travel information, please refer to the Civil Aviation Authority of Nepal.
Requirements for Entry
Travelers must have passed a recent Covid-19 test in order to enter the country. Any visitor arriving before August 17th must automatically undergo a 14-day quarantine.
Those arriving after this date will not need to do so as long as they can prove they have recently tested negative for the virus.
Those entering Tribhuvan International Airport will have their temperature screened via a thermal camera. They will also be greeted at a health desk. An ambulance has been put on standby so that suspected Covid-19 cases can be immediately taken to the hospital.
The impact of the Coronavirus on Nepal
While Nepal only has a population of about 28 million, it has had over 40,000 cases of the Coronavirus. While the number of new cases in the country began to decline in June, they are on the rise again.
This is because the lockdowns that were put in place on March 24th were lifted on July 21st.
Only 13 foreign visitors, all of them diplomatic staff, entered Nepal in April. Normally over 100,000 visitors enter the country during this month.
On August 6th, the government confirmed that 5 people had died from Covid-19 in the prior 24 hours. According to health ministry spokesperson Sameer Adhikari, the fatality rate has grown as more older people are affected.
One issue that the Himalayan country faces is lack of medical infrastructure. There are not enough ventilators and other specialized equipment to treat critical cases.
The lockdowns have had a deep impact on the economy. Tourism is Nepal's largest industry and chief source of foreign exchange.
The lack of visitors during the spring climbing season cost the country over $332 million in revenue and over 350,000 people lost their jobs.
Covid-19 has therefore already had a dramatic adverse effect on the Nepali economy.
Are there flights to Nepal?
Yes, starting the 1st of September, Airlines are resuming their operations to Nepal. You can find flights from the main connection hubs, such as Dubai, Kuala Lumpur, New Delhi or Mumbai.
Which airlines fly to Nepal?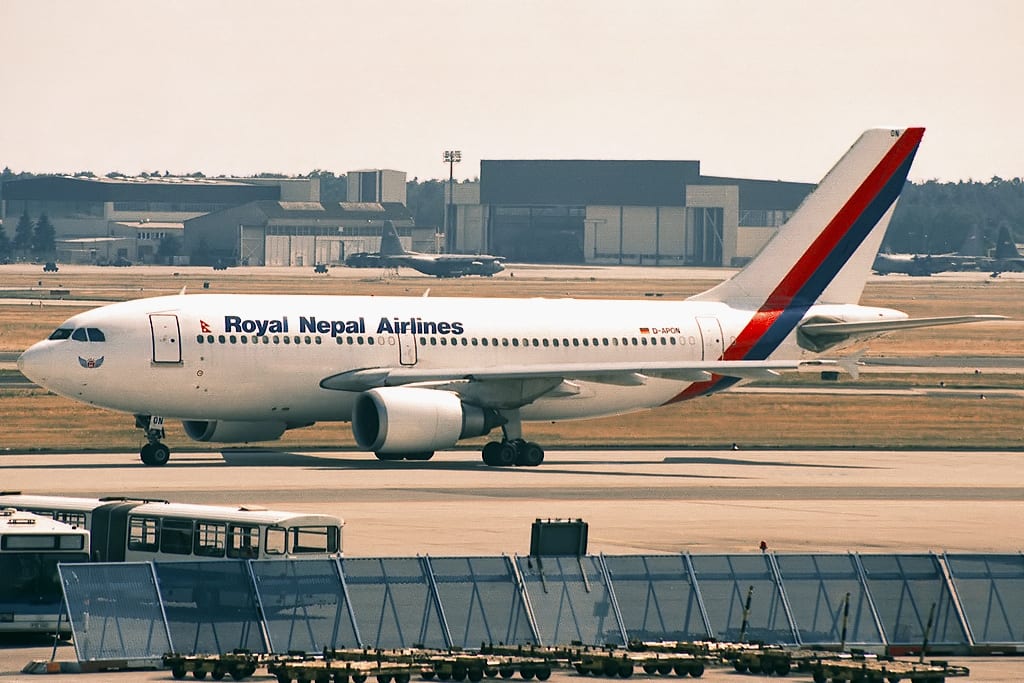 Himalaya Airlines – from Kuala Lumpur ($573 roundtrip)
Thai Lion Air – from Bangkok ($175 roundtrip)
IndiGo – from Delhi ($165 roundtrip)
Vistara – from Delhi ($131 roundtrip)
Nepal Airlines – from Dubai ($369 roundtrip)
Nepal's response to Covid-19
The Nepali government put a lockdown in effect on March 24th. Because of a decline in new cases, the lockdown was lifted on July 21st. Since then, the number of cases has started to rise again.
While the government was planning to open Nepal to foreign visitors on August 17th, the date has now been pushed out to the 31st. On August 5th, an odd-even rule came into effect for vehicles in the Kathmandu Valley and other districts that have been hard hit by the virus. Vehicular traffic is also forbidden from 9 pm to 5 am in these areas. Long-distance public transport has also been postponed until August 31st.
The tourism department has already reopened according to Mira Acharya , and climbing permits for the autumn season of September to November are being issued.
Why Nepal should be on your bucket list?
When people think of Nepal, mountain climbing comes to mind. After all, the country boasts 10 of the top 14 peaks in the world.
Yet, there is a lot more to do here than climb mountains. For those of an adventurous bent, you'll find some of the best white-water rafting in the world. You can also try paragliding, bungee jumping or take a helicopter tour of the mountains.
If you hike the Annapurna circuit, make sure to bring your camera. This is one of the most breathtaking mountain treks in the world. It not only takes you through the Himalayas, but also touches on the Tibetan plateau.
There is also spectacular natural diversity. Because Nepal encompasses such a wide range of altitudes, it has an incredible variety of plant and animal life. Here you will find the rare snow leopard, the elusive Bengal tiger, and the Himalayan black bear as well as over 800 types of birds and 300 varieties of orchid. You can see many of these wonders in the national parks.
Kathmandu is also an attraction. It boasts 7 UNESCO World Heritage Sites. The Lord Buddha is alleged to have been born here, in the town of Lumbuni, and this is a pilgrimage site for many Buddhists. There are also ancient monasteries that are worth visiting, and, in the city itself, there is Durbar Square, which dates back to the 3rd century.
Finally, here in Nepal you will find some of the friendliest people in the world.
Conclusion
Nepal is probably one of the most visually gorgeous places you can visit. From Mount Everest to the birthplace of the Buddha and the ancient buildings of Kathmandu, there is so much to see and do in this small but stunning country.