Disclaimer: The travel rules and official government instructions are changing rapidly during the pandemic times and this article might NOT be up to date within a matter of hours. Therefore, you should always double-check the information with local authorities or your embassy in a given destination. Traveling Lifestyle does not take any responsibility for your decision to travel during pandemic.
UPDATE OCT 9: New Zealand has also successfully controlled 2nd wave of the spread of Coronavirus and got their daily rates down to 0-5 cases. The government is still hesitating with reopening and considering only Australia. (Source: NYTimes)
New Zealand is located in the southwestern Pacific Ocean. It consists of large North and South Islands as well as about 600 smaller islands and islets.
The country boasts breathtaking scenery, including dramatic mountain vistas as well as lovely coastal areas. The people are welcoming and it's safe and easy to get around.
It's particularly attractive for those who want to get off the beaten track and enjoy an adventure.
Related:
– Australia reopening might not happen until April 2021, says Prime Minister.
– Singapore is opening borders to New Zealand
– Bali reopening to tourists before 2021? What are the chances?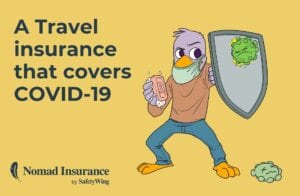 New Zealand Reopening – Newest Update
As of September 15th, New Zealand has only 1,801 positive COVID cases and only 24 deaths due to the virus. New Zealand remains one of the best countries that was able to eliminate the virus infection rate.
At the moment, October's date for reopening with Australia or other countries is not confirmed yet.
---
Is New Zealand's border still closed to tourists?
New Zealand is still not allowing any tourists. The only people permitted to enter the country, either by air or sea, are those who belong to the following categories:
Citizens and permanent residents of New Zealand. Some exemptions may be made for non-permanent residents

Partners and dependent children of citizens and residents

Those who hold a diplomatic post in New Zealand
Other exemptions may be made for critical health and humanitarian workers, for citizens of Australia who normally live in New Zealand, for Samoans and Tongans under some circumstances, and for those with student visas under some circumstances.
For those who enter the country, a Covid-19 test is mandated as is a 14-day quarantine.
When is New Zealand opening borders to Australia?
Tourism between the two countries was slated to start in September. New Zealand's Prime Minister Jacinda Arden has talked of a travel bubble between her country and Australia, which also has a strong record of fighting the virus.
At that time, it was also planned to allow quarantine-free travel from some Pacific islands that have not had any Covid-19 cases and from countries that have eliminated cases of the coronavirus.
While quarantines will not be implemented once this phase is reached, mandatory testing may still be required.
These plans have been delayed however thanks to a recent outbreak in Auckland.
Due to this new outbreak, the Prime Minister announced additional regulations on Wednesday.
It's now mandatory that all businesses and service providers display a QR code that New Zealand's tracer app can use.
All residents of the country must scan this QR code when they visit a place of business or use its services. This is to help target potential hot spots and isolate them, avoiding a full-scale lockdown.
In addition, air travel out of Auckland is being restricted to those who don't live there and need to return home.
Meanwhile, residents of Auckland are being asked to wear masks. Residents in other parts of New Zealand are not required to wear masks or face restrictions though they are still being asked to use the tracer app and QR codes.
What is the current COVID situation in New Zealand?
As can be seen from the Worldometers' analysis, New Zealand has done remarkably well in containing the spread of the virus.
There have only been 1,702 cases and 22 deaths, with no new deaths since May 28th. The number of active cases had fallen to zero by early June, but since then there has been a small uptick again. The COVID-related mortality rate in the country is the lowest among OECD nations, at only 4 per 1 million.
New Zealand's first Covid-19 case was diagnosed on February 26th.
The health care community and government officials knew by mid-March that there wasn't enough contact tracing and testing capacity in the country so another strategy needed to be tried. Therefore, on March 26th, a lockdown was mandated. The national stay-at-home order was in effect for 7 weeks.
In early May, the pandemic was declared over and life has essentially returned to normal. Much of the domestic economy is back to its pre-COVID-19 levels.
Why visit New Zealand?
New Zealand is a nature-lovers paradise. It has beautiful beaches and offshore islands as well as subtropical forests, snow-capped mountains, glaciers, lakes, fjords, volcanoes, hot springs, beautiful rolling hills, and areas of flat plains.
There is so much diversity here for those who love nature, not only in terms of the landscape but also in terms of the flora and fauna.
New Zealand is home to plant and animal species, such as the kiwi, that can be found nowhere else. This small, flightless bird has become New Zealand's national symbol and the friendly natives also often call themselves Kiwis. There are also unique plants such as the ancient, towering kauri trees and the nikau palms.
The country has an inviting camper culture for those who want to set out and explore all of these natural wonders on their own. The roads are well marked and towns all have information centers to advise tourists. There is also a bus network if you don't want to drive.
There is ample opportunity for outdoor adventure as well. Bungee jumping was invented here and there are many locations where you can give it a try, as well as places to go surfing, skiing, kayaking, and sailing. You can take a hot-air balloon ride over Hobbiton, where the Lord of the Rings was filmed, or explore mammoth caves, as well.
You can also check out the distinctive Maori culture, or try some of the world-class wine. Because the country is so sparsely populated, it has a very friendly, small-town feel once you leave Auckland, which is the largest city, and the best place to find diversity. If you are a fan of ethnic restaurants, you'll want to spend some time there.
Conclusion
New Zealand has taken halting the spread of the coronavirus seriously. Because of its strict measures, the country is now operating as normal, for the most part.
However, the government remains vigilant so that, for the time being, travel into this island nation is severely limited. When it does open up, however, it provides much to attract those who love adventure, nature, and distinctive culture.