Disclaimer: Travel rules and official government instructions are changing rapidly during the pandemic times and this article might NOT be up to date within a matter of hours. Therefore, you should always double-check the information with local authorities or your embassy in a given destination. Traveling Lifestyle does not take any responsibility for your decision to travel during pandemic.
Panama reopened its borders for tourism with only a few restrictions in October. President Nito Cortizo announced that this new era begins with 80 daily commercial operations to 36 cities in 20 countries in both America and Europe.
A negative COVID-19 test (PCR or Antigen) taken within 48 hours before arrival and a traveler affidavit is required to enter Panama. (See links below).
(Spanish version: Panamá reabre sus fronteras para el turismo)
PANAMA Reopening – Latest Updates
November
As of November 28, Panama is open to all countries.
October 12
Panama's government has decided to start reopening borders to international tourists and travelers. This also includes hotels, hostels, transportation, swimming pools, etc.
September 23
Panama's Government decided not to resume international commercial flights and delayed reopening for additional 19days, until October 11th. (source)
August 22
Panama ban on international travel that was supposed to last until August 22nd was renewed for another 30 days. Therefore, tourism is expected to return on September 22nd.
August 3
Panama started opening more local businesses and lifting the restrictions.
Source: Government of Panama
Related:
– Is Colombia open for tourism?
– Costa Rica opening for Tourists
– Is Mexico open for tourists? – All You Need to Know
New entry restrictions to visit Panama –
Nov 26
Submit proof of a negative COVID-19 test result (PCR or Antigen) taken within 48 hours prior to traveling to Panama.
If you do not have a test, or the test was done more than 48 hours before traveling to Panama, you will be required to take a test at the airport at your expense (US $50.00).
Sign a sworn affidavit. Find it here.
What places are open?
Starting October 24, families will be allowed to gather in groups of fewer than 7 people at beaches and rivers. These kinds of activities will only be allowed from 6:00 a.m. until 4:00 p.m.
You must wear a mask at all times, except when within your family bubble or when entering the water.
Drinking alcohol at beaches and rivers is forbidden.
What's the current COVID situation in PANAMA?
As of November 26, Panama has reported 143,994 positive cases and 3,018 deaths
Daily cases are quite steady since our last update and ranging around 500-600 new cases per day.
According to Panama's Minister of Health, cases of coronavirus are spiking following the airports reopening. Visitors must observe all biosafety measures to stay safe.
---
The impact of the Coronavirus in Panama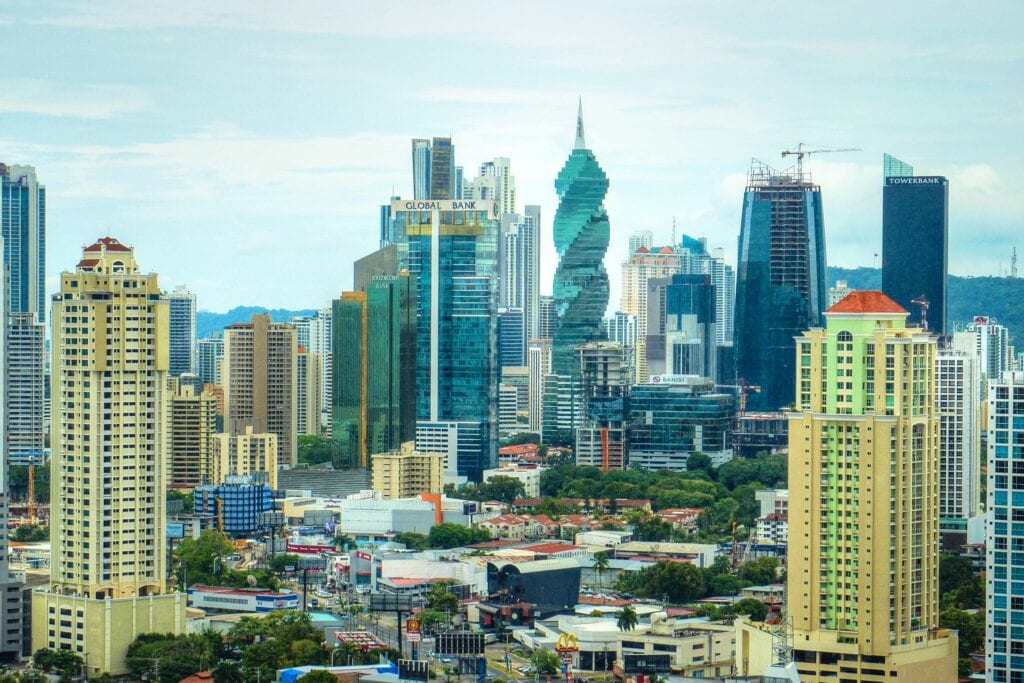 Panama has also been praised for its leadership in the region. On April 13th, the United Nations chose Panama as the base from which it could distribute PPE equipment to Latin America and the Caribbean.
Panama thus became a "Hub Humanitario", allowing NGOs such as the International Red Cross to provide aid. It was the only country to provide humanitarian assistance to the Zaamadan cruise ship.
Thanks to the Panama Canal, the country is a major hub for shipping. During normal times, this is a blessing for the country's economy. During the pandemic, however, it's made Panama vulnerable to Covid-19 outbreaks.
The first recorded case occurred on March 9th. The government banned both international and domestic flights on March 22nd.
On April 1st, Panama's government began an unorthodox measure to slow down the spread of the virus.
On Mondays, Wednesdays and Fridays, only women would be permitted to leave their homes. On Tuesdays, Thursdays and Saturdays, only men would be allowed out. On Sunday, everyone would need to stay home.
While essential services such as supermarkets and pharmacies remain open, citizens are asked to leave their homes for no more than 2 hours at a time. The sale of alcoholic beverages is limited.
While Panama's airports have been closed, maritime services have continued. This has probably contributed to the number of cases that Panama has experienced.
How safe is to travel to Panama?
According to the CDC organization, Panama is at level 4 warning and any king of traveling to Panama is not recommended. The risk of getting and spreading COVID-19 is very high. (Source: CDC.gov)
Top reasons to visit Panama
The country is rich in history, culture and biodiversity. In the early part of the 20th century, the United States built the Panama Canal.
It is considered one of the hardest engineering projects in history. Opened in 1914, the canal continues to operate today. Control was given from America to the Panamanian government in 1999. For a unique experience, you can take a tour of the canal.
Panama also offers opportunities for adventure. With miles of coastline and hundreds of islands, Panama is great for those who love water sports.
You can scuba dive, snorkel, go sailing or kayaking, or simply enjoy the beautiful beaches. There are also trails to hike through the rain forest.
While you are there, you can try some of the best coffee in the world and enjoy the stunning biodiversity.
Its position as a corridor between North and South America gives Panama an amazing variety of plant, animal and bird species. For those who enjoy more urban pursuits, Panama City provides nightlife, shopping, theaters and museums and fine dining, all for very reasonable prices.
All of this is so convenient for Americans to experience, as a direct flight from Miami to Panama City only takes 2.5 hours. The main currency here is the US dollar, though there is also a local currency called the balboa which is pegged to the dollar.