November 19. The Paraguayan government is reportedly working on a new policy that will allow them to reopen their borders for tourism during summer (December 21 to March 20). Federico González, Minister of Foreign Affairs has stated the country is looking to give an immediate boost to the already very affected tourism industry.
This means that the country might reopen its borders for tourism in the weeks to come.
Keep reading to learn about the requirements to be granted access to Paraguay and the airlines that will start covering these routes over the next days.
Spanish version: Paraguay reabre para el turismo
RELATED:
– Is Argentina Open to Tourists? – All You Need to Know
– Is Brazil Opened to Tourism?
– Bolivia Reopening to Tourism – All You Need to Know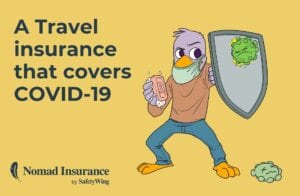 Paraguay Reopening – Newest Updates
November 19
Paraguay has removed the mandatory quarantine requirement starting on November 18 to all travelers that bring proof of a negative COVID-19 taken within 72 hours before arrival.
October 21.
Paraguay reopens its borders for international flights starting today.
September 27.
Paraguay borders still remain closed but there are some flights being scheduled from Asuncion to Miami with a stop in Santiago de Chile. It's an opportunity for some US citizens to depart the country. (source)
Dates:
September 25, operated by LATAM airlines
October 3, operated by Eastern Airlines
October 20, operated by Eastern Airlines
---
Also read: BEST TRAVEL INSURANCES THAT COVERS COVID – [LATEST UPDATE]
What are the entry restrictions to Paraguay?
Paraguay seems to be thoroughly ready to restart operations. In order to attract tourists, the country has decided not to impose any quarantine restrictions on those visiting for 7 days or less and who show a round trip ticket.
COVID-19 test – If you are visiting for more than 7 days, you will be requested to submit proof of a negative COVID-19 test taken 72 hours before arrival, and a 7-day quarantine.
Quarantine – You must quarantine only if you do not bring a negative COVID-19 test. If you do you will be free to resume your trip around the country.
Medical Insurance – You are not a resident you must present international medical insurance that covers COVID-19, RT-PCR tests, laboratory studies hospitalization, and stays in the ICU.
Also read: BEST TRAVEL INSURANCES THAT COVERS COVID – [LATEST UPDATE]
Can I travel to Paraguay from Europe?
Due to the extension of the opening stages (see above), European airlines have rescheduled their flights to October.
Air Europe will continue serving a special weekly flight to Asunción (Paraguay) Buenos Aires (Argentina), Lima (Perú), Bogotá and Medellín (Colombia) and a biweekly one to Santa Cruz de la Sierra (Bolivia). Take into account that only passengers authorized by the government will benefit from these flights.
Paraguay's thought out plan to reactivate mobility
From the very beginning, Paraguay decided on a strategy laid out in phases or stages with specific focal points and a clear path to move towards a "new normal"
After successfully passing through stages 1 and 2 "Contention" and stage 3 "Local reactivation", Paraguayans are welcome to stage 4 "The new normal".
In this stage the goal is to open the borders and continue to work on all fronts to reactivate all industries, including international tourism.
International tourism: as part of stage 4, Paraguay had foreseen the cancellation of their visa requirements for nationals of countries like the United States, Canada, Australia and New Zealand.
However, there haven't been any recent announcements on the topic other that the government has shown great interest in attracting international travelers to Paraguay's destinations
What is the COVID situation in Paraguay?
The COVID-19 is not out of control but unfortunately, things are not looking good lately. The Ministry of Public Health and Social Welfare has informed that the infection and death rate has tripled since June.
As for November 19, it has confirmed 78,857 positive cases and 1,613 deaths. Nowadays, the country has 19,062 active cases with 518 people in hospital, 116 of them in Intensive Care Units.
Unlike its neighboring countries, Paraguay does not seem to have reached a peak in the pandemic curve. The Paraguayan Doctors Association (Círculo Paraguayo de Médicos) has recently expressed its concerns about the way the government has managed the pandemic response and also criticized the Paraguayans' lack of commitment to follow the biosecurity measures.
However, data show that the most affected territories are the ones bordering Brazil where the pandemic is still out of control.