Portugal is open for tourism since July 2020. All EU and Schengen nationals and a few non-EU citizens are allowed with little to no entry restrictions. (See the list below).
The Clean & Safe Stamp program allowed Portugal to become the first European country to receive the 'Safe Travels' certification from the World Travel & Tourism Council to open its borders.
Portugal reopening tourism – Latest Update
January 4

– New travel ban for UK visitors

From January 1, only-essential travelers from the UK can visit Portugal. This includes business trips, permanent residents living in the EU, family reunions, etc. More details here.
November 27

– Portugal enforces a new curfew

A new curfew has been imposed. Mobility among municipalities will be prohibited from November 27, 2020 (11:00 pm) until December 2, 2020 (5:00 am), and from December 4 (11:00 pm) until December 9 (5:00 am)

There are some special restrictions for travel to Madeira and the Azores during this period. Make sure you double-check the official websites before traveling.
November 12

– Portugal imposing night curfew

The Portuguese government has decided to impose a nighttime curfew from 11 pm until 5 am, announced Prime Minister Antonio Costa last Sunday. If the cases will be still rising up, new measures will be added in December. (Source: france24.com)
Current entry and travel restrictions to visit Portugal
**UPDATED** – January 4
To mainland Portugal
Passengers from EU and Schengen Countries (Liechtenstein, Norway, Iceland, Switzerland) and also Australia, China (including Hong Kong and Macao), South Korea, Japan, New Zealand, Rwanda, Singapore, Thailand, and Uruguay do not need to submit COVID-19 test! Only an online travel health form is required!
To Madeira and Azores
All countries above are allowed to visit but a proof of negative PCR test is required!
For more info check official visitportugal.com website.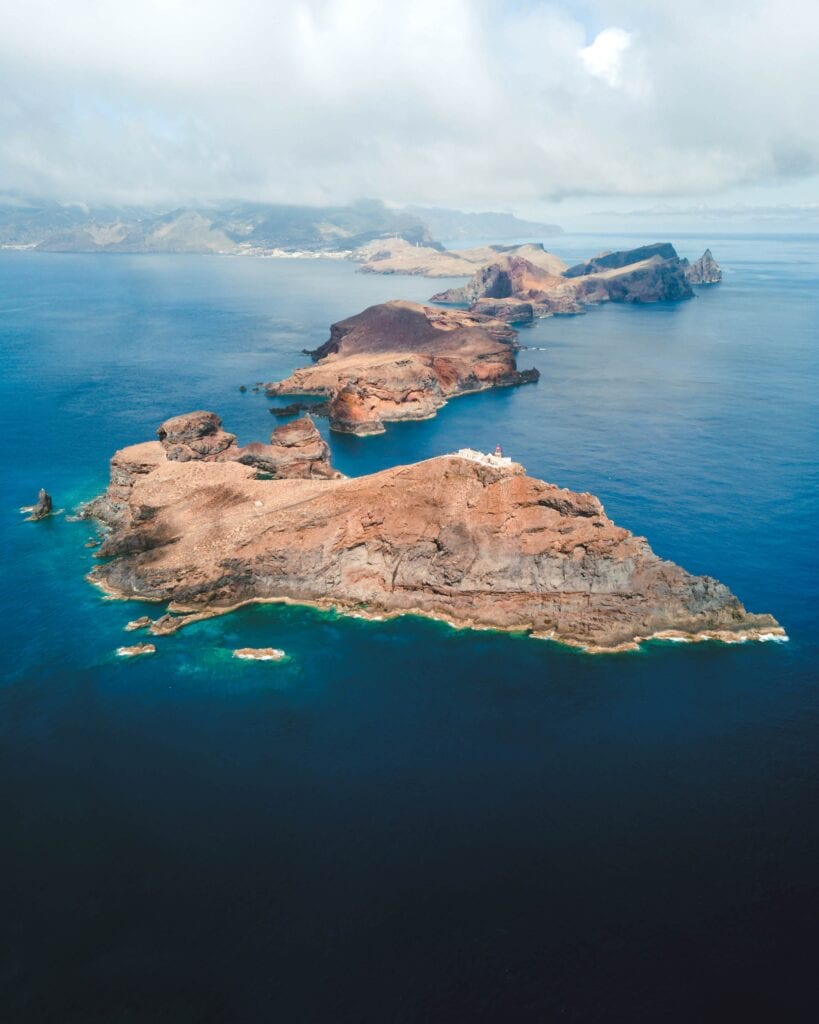 Are non E.U. citizens allowed to visit Portugal?
As of November 27, Foreign nationals from these countries are allowed entry.
Australia,

China (including Hong Kong and Macao),

South Korea,

Japan,

New Zealand,

Rwanda,

Singapore,

Thailand,

Uruguay
COVID-19 in Portugal
**Updated** – January 4
Portugal is going through the 2nd wave of coronavirus. The country has confirmed 427K positive cases and 7,118 deaths.
Portugal's reopening strategy
According to the website of Aeroportos de Portugal the country is currently facing a gradual "de-confinement" phase in which the government has changed from a "State of Emergency" to "State of Disaster". In this new phase, the 10 Portuguese airports under ANA's management are responsible for enforcing the following rules and they may demand certain documents from you.
Air traffic to and from Portugal with E.U nations (plus Liechtenstein, Norway, Iceland and Switzerland) and the United Kingdom is permitted.
Flights from and to countries whose epidemiological situation is under control are also permitted. The situation can change overnight so check with your embassy before departing.
Local restrictions
Events with over 20 people are banned
Restaurants can receive customers only until midnight.
Bars and discos will work as cafes, dancing is not allowed.
You cannot consume alcohol outside of an establishment.
Using masks and maintaining social distancing is mandatory.
Language schools are open with reduced capacity for social distancing.
Airlines currently flying from and to Portugal
Flytap.com
Ryanair.com
airfrance.pt
azoresairlines.pt
easyjet.com
Continue reading:
– Is Spain open for tourists?
– Is Brazil open for tourism?
– Is France open for tourism?