More and more people are camping these days, with over six million new families in North America adopting the camping lifestyle in just the last several years.
The majority are camping as often as three times a year, which has increased by 64%, according to the 2018 North American Camping Report. While over half of new campers choose to spend their nights in tents, many are enjoying the comforts of RVs and trailers.
If you'd like to join them, you might want to search through the Jayco dealers near you – these days you'll find multiple options offering the best of both worlds, being immersed in the Great Outdoors, without having to sleep on the ground.
While your RV is likely to come with a long list of features, there are certain RV camping essentials that you really won't want to leave behind. This list will help you get packing and out on the road in no time.
Outdoor RV Camping Essentials
You won't want to spend all your time inside or it wouldn't be like camping, right? But you can make it more comfortable by bringing along:
Camping Blanket
You will definitely want to check out this outdoor puffy blanket by Sorison. Why? Because it's perfect for those chilling days or when you're sitting around the firepit at night.
Trust me, you will stay warm, comfy and dry with this large, water-resistant and machine washable blanket. And getting outside is exactly why you're out camping and RVing in the first place, right?
This blanket is so soft and comfortable that you will end up using it all the time. You will even love using it inside the RV for extra warmth or when you're curled up reading a book.
We recommend this for every RVer or anyone who loves being outside.
Folding Camping Table
A folding camping table often comes in handy especially during meal times and other activities. The fact that it is foldable allows you to save space in your RV.
The folding camping table is an ingenious idea, especially when traveling as a family with small kids. You can ensure that they have a place to seat during meals to avoid any eating accidents. You can also use it for board games and other table games such as table tennis.
Other outdoor essentials
Citronella candles or bug spray

,

Camping cot,

Campfire roasting sticks for marshmallows, hot dogs, etc.

Outdoor furniture like folding chairs

,

Extra LED lights, flashlights and/or lanterns

,

Firewood
Cooking and Dining Supplies
One of the best parts about camping in an RV or trailer is that you'll probably have a kitchen which makes it easy to save on dining out while being a lot easier than cooking everything on a camping stove or over a fire.
But if you don't have the right supplies, it defeats the purpose. Obviously, you're going to have to do a little meal planning and bring the appropriate foods, but a few of the other things to think about can also be left inside your RV so you don't have to worry about packing them next time.
Camping Grill
Having a camping grill in your RV will give you an extra edge especially if you are looking for a full-on outdoor experience. Not only is it portable, but you also have a variety to choose from to ensure that it can fit comfortably in your RV.
There is no limit to the variety of food that you can barbecue on it. Camping grills use various fuel sources that you can choose from depending on what you are most comfortable with.
Camping spaces may also have rules about smoke and having that in mind can help in choosing the fuel type. Wood and charcoal will most definitely cause smoke. While other gas types do not
Portable Kitchen
A portable kitchen allows you to carry all of your kitchen essentials with you. They have a space for your cooker and you can use the sides as a countertop.
Portable kitchens are most often small and can be folded and accommodated in your RV.
This removes the hassle that comes with having to buy meals. You can also carry your cooking RV essentials with you because the portable kitchen has a place where you can store them.
Some other essential kitchen supplies
Mugs, cups, and/or glasses,

Silverware and knives,

Dishes and bowels,

Pot, pans, and other kitchenware,

Bottle opener,

Can opener,

Coffee pot,

Condiments like salt and pepper,

Paper towels,

Dish soap and sponges.
Useful tech gear for RV camping
You can boost your camping experience with various tech gadgets! Make sure you get on board some of them.
Camping Generator
Most camping places have no electricity hence the need to be prepared with your generator.
A camping generator allows you to power any equipment that you might have such as lights or phones and other everyday electronic items.
You can also look at the type of camping generator you would like to carry and ensure you choose one that produces less noise essentially because the purpose of camping is often finding a little peace.
Wi-Fi Range Extender
A Wi-Fi range extender allows you to extend your Wi-Fi signal up to the point you want it to reach.
For instance, if your Wi-Fi router is at point A and reaches up to point B, then the Wi-Fi extender does the incredible job of getting it to point C.
Having one is pretty handy especially in a forest area where network coverage may not be as strong. Putting one in your RV ensures that you are never out of touch with anything you might require such as posting photos of your camping trip.
Sports RV camping essentials
Hiking Shoes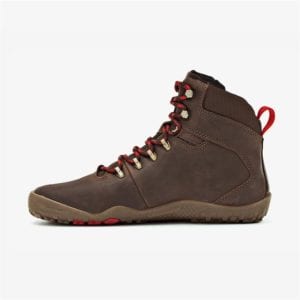 Camping almost always involves hiking. Ensuring that you have the right footgear is wise to avoid hurting yourself.
Hiking shoes usually have a thick sole and are conditioned for long walks. Using shoes that have not been created for hiking may give you blisters or expose you to falling or hurting your leg.
A good hiking shoe should be ideal for rough terrain. You should also ensure that the shoe can accommodate you adequately as feet tend to swell after walking for long distances.
Inflatable Kayak
When camping near a lake or a river, kayaking can be very therapeutic. Ensure that you pack an inflatable kayak with you to have some time on the water on your camping trip.
Having an inflatable kayak means that, you don't have to struggle packing it up in your RV. It can also be a fun activity especially when you are many during the trip.
Inflatable Paddle Board
Camping trips near water bodies allow you to explore fun activities that you wouldn't have enjoyed otherwise. An inflatable paddleboard is a great way to have fun on the water.
Not only is it portable it is easy to fold within the RV which saves ample space. Whether you want to explore the waves in the ocean or have an adrenaline-filled afternoon on a lake, an inflatable paddleboard is a way to go.
Bathroom Supplies
One of the benefits of camping in an RV is that you don't have to run out to the outhouse or wash up in a chilly river either, so don't forget the bathroom supplies:
Handing Toiletry Organizer
Toiletry hanging bags are great for traveling or RV camping for 2 simple reasons. They save space and they are easy to access.
More RV bathroom ideas:
Toilet chemicals

,

RV-friendly toilet paper

,

Toiletries like soap, body wash, shampoo, and conditioner

.
Other Must-Haves and RV Hacks
The list of RV camping essentials could be literally endless! We love to explore new ideas and decided to list a few of them.
You can check our article about RV camping hacks for more secret tips and tricks from experienced campers.
Anti-fly Spray – Keep flies away – Make your anti-fly spray!
Flies can often frustrate a camper trying to have a good time. Having an anti-fly spray easily eradicates the problem and gives you peace of mind. Making your own is easy and saves you money.
By using Pinesol, you can create your anti-fly spray by mixing it in half and half with water that is in equal quantities.
Baby Powder – for preventing ants from getting into the RV
Ants can cramp your holiday by ruining your food, your RV, and any other thing on their path. Ants are mostly attracted by crumbs of food or any sugary substance. To get rid of them, you can use baby powder.
This is done by pouring it on the ground or the ants themselves. Try to pour some of it especially on any entryway that the ants can use.
When it comes to camping, there are many other must-haves that depend on your personal situation.
For example, if you're bringing your dog, don't forget the pet supplies. If you have kids be sure to pack some games and toys to keep them occupied when they can't be outdoors playing.
You may need some outdoor adventure gear too if you're planning on hiking, mountain biking, rock climbing, kayaking, or what have you.