RV camping is one of the best activities that you can enjoy with your family. Why do I say so? Because, when you go RV camping, it will give you and your family to go down the road, spend time together and the sites will be cool to observe.
Things like the motorhome solar panel kit and vacuum cleaner are a must carry on board. Here are some of the tips you can use that will make you a happier camper aboard an RV as it will ensure that your trip is easier.
Portable Generator – Charge up!
Having a portable generator can be very useful for more techy travelers but also a great addition to your camping gear. It will make you much more flexible with charging and can be also a great backup solution for auto-battery! You will be able to for a remote.
Check out our COMPARISON REVIEW of Best Portable Generators for Camping
Get microfiber towels, save space & dry fast!
Microfiber towels will save you up plenty of space and time as well! Why time? Because they absorb very well, dry very fast and can be used for washing, beach or camping.
Get your towel and head to a beach!
Editor's note: we use microfiber towels for personal travels and we can 100% recommend them. They are suitable for any kind of travel from backpacking, camping, family travel or even business trips.
Keep flies away 😉 – Make your own anti-fly spray!
Keep fly away with Pine Sol. These guys recommend it for the household but it can be used for camper one as well. Put it in a spray water bottle and mixed 50:50 with clean water. Spray your furniture and caravan to keep flies away.
Camping Cot – Hand outside of your camper van
Another great addition to your camping gear can be camping cot which can be stored easily and can be very handy for spending a nice time out of your camper van by the lake, park or on the beach.
It's very practical and takes only a few seconds to put it together.
Get DIY Travel Cup – No more spills!
You can turn any cup into a travel cup using the press and seal to minimize the spills when you are pouring something into it. The disaster area can be minimized by using a press and seal wrap.
You will just wrap it in whatever cup you are using and you will be shocked how you will minimize the mess from spills. Good, this is that it works on almost all the cups.
Get Hanging Travel Bags for your Toiletries to Save Space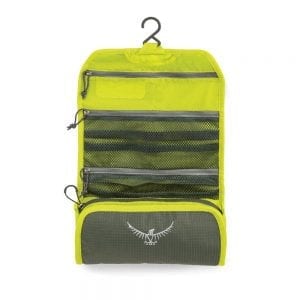 Hanging toiletry travel bags are a very popular backpacking hack. They are very useful when you pack/unpack very often but they are also great for saving space. You just simply stuff them with your toiletries and hang them on the wall.
Command Hook Curtains
If you need to create a curtain that will serve temporarily in your RV for separation, you don't need to drill holes into the frame. In need of a super-easy way to hang curtains, you are better off using command hooks which will help in holding your curtain rod.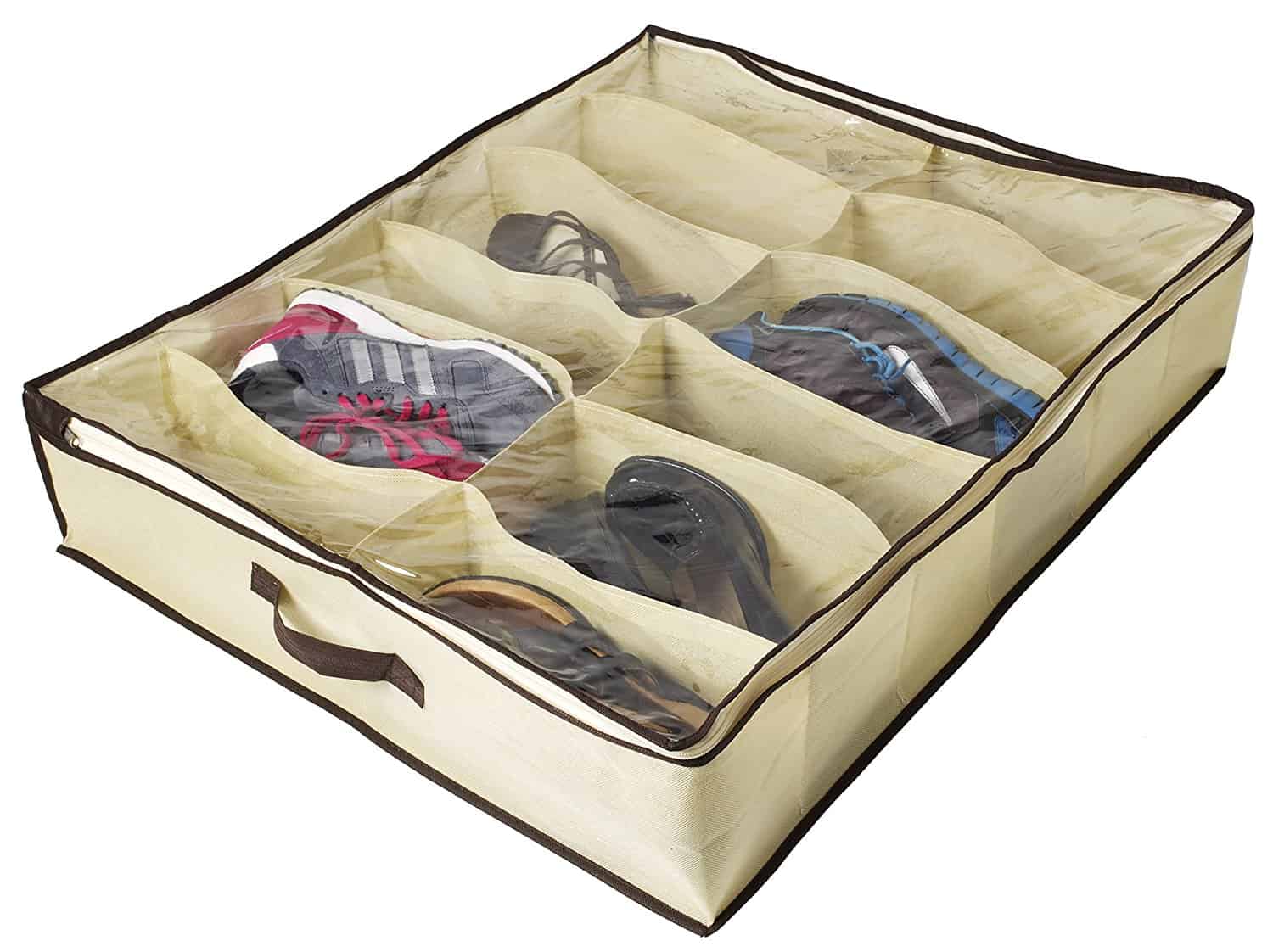 Did you know that the bed can serve as one of the greatest storage while camping? All you will need is a shoe holder, cut it and using a heavy rod, wire it. It's very strong and it will be able to hold several shoes in the frame of your bed.
PVC Pipe Hammock
Everyone likes a hammock and especially when outdoors. So after you are set at your campsite, be ready to set one for both the small and big kids to enjoy their time while out there. Did you know that, apart from using it as a hammock, it can double as an extra bed?
All you need to have are a two-inch PVC pipe to use for the main span and the cross pieces at 1.5 inches. Sew the sleeves of the fabric and then slip the PVC through and connect together. Create a hole in the pieces (the 1.5-inch ones) and run a rope through it.
It is easy to get wifi by purchasing it from the various companies who offer it, but at times, when you are inside the RV and on the go, it might be tough to get signals. In order to improve the signal, use a wifi reception booster which costs around $20.
This is a great solution for people traveling long term and working from their caravans / RVs. You should not hesitate when getting this!
Blackout curtain trick
.. you can find plenty of color variations/colors on AMAZON
When RVing, blackout curtains are a must-have. After you have traveled a long distance, your body will require some rest and at times, it might still be shining outside as the sun doesn't always cooperate when you want to sleep.
We recommend also, Velcro the blackout curtains which are nice curtains. So they will serve you as normal curtains and come in handy during those moments you want to sleep during the day. This will save you on the need to have more curtain rods.
DIY Tank Cleaner
RV toilets are a pain in the neck when it comes to cleaning them. You can fix this by using a ½ cup of a water softener and a detergent.
The use of the softener is to prevent waste from remaining on the waste tank walls while the detergent will help control the odor. Doing this will help keep the tank clean and the RV bathroom looking good.
Space Saving Containers
Did you know those square containers are efficient when it comes to space occupation as compared to the round containers? They also piece together well and don't seem to move around easily while you are on the go. Get as many square containers as you can and avoid carrying the round ones.
Check out this cool video as well:
Pinterest
We hope these tricks were helpful and your camping experience improved. Feel free to share some feedback or thoughts in the comment section below. We would love to hear from you and help campers "to keep them happy" with our tricks.
---
Disclaimer: This article about the RV camping hacks might contain some affiliate links and we might earn a bit of a commission from some of the purchases. This income helps us to provide more articles and content.