The very thought of traveling to Africa has a connotation of adventure & culture attached to it. The plethora of National Parks, the ecological abundance, the local culture, and of course, the wildlife.
The world's second-largest continent has much to offer to adventure-seeking tourists worldwide. Choosing a country to visit within Africa can also be quite confusing, especially considering every place has something unique to offer.
However, for most, the thought of visiting Africa rarely comes to fruition and in most cases, it is because one can get easily intimidated by an alien land. The issue is further exacerbated when a handful of the countries in the continent also report some of the highest crime rates in the world which also affects the image of the safer countries in the continent.
That is not to say that all of Africa in plagued with crime. In fact, most of Africa isn't, and this article will dispel the myth entirely as we list the safest countries in Africa that one can visit.
RELATED:
– 10 Most Dangerous Countries in Africa by GPI Rank
We have ranked the countries below in terms of their global peace score (Source: Wikipedia) (a lower score indicates more safety). Purely based on the peace index, it turns out that Ghana, Sierra Leone, Gambia, and Senegal are safer than South Korea.
"Each indicator's results are then merged to create a single unified GPI value for each country. The lower the GDI score, the more peaceful—and by extension, the safer—the country is considered to be."
2023's Global Peace Index Map
Safest Countries in Africa to Visit in 2023
10. Liberia (1.946)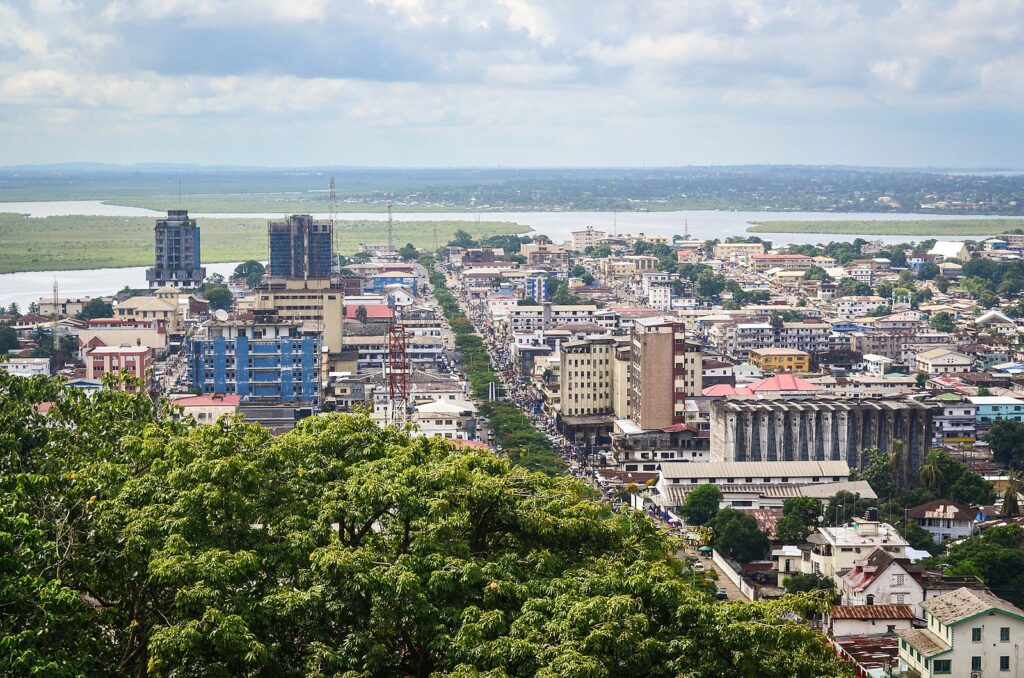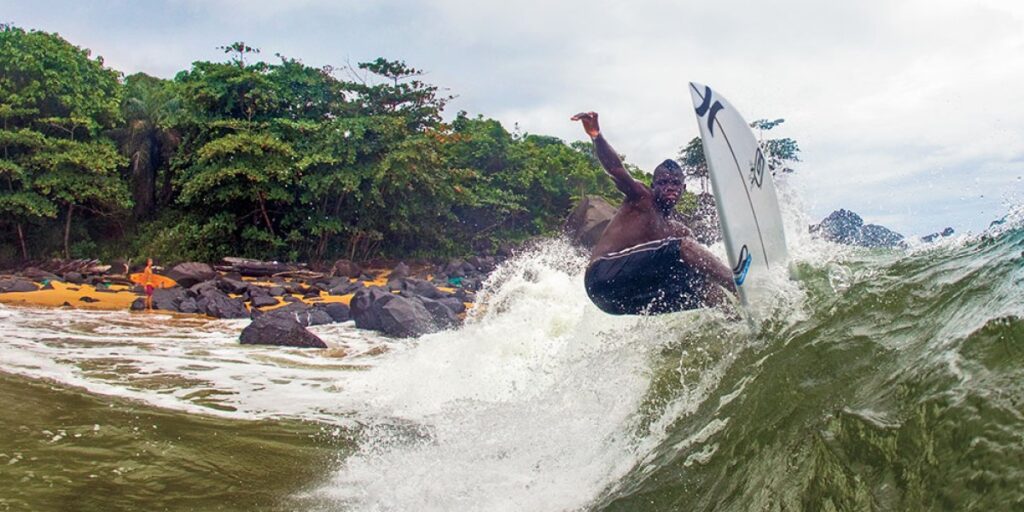 Liberia offers travelers the chance to experience West Africa's vibrant culture firsthand. The bustling capital city of Monrovia is home to dozens of markets where artisans sell their finest handcrafted wares, and the Liberia National Museum provides insight into the history of Africa's oldest republic.
Petty and violent crimes are common throughout Monrovia, especially in densely populated neighborhoods. Most crimes in Liberia are crimes of opportunity. Pickpockets frequent known tourist attractions, and armed carjackings often take place in broad daylight. It's wise to make travel arrangements through a reputable taxi company instead of hailing a cab on the street. Foreign tourists have reported being robbed by their taxi drivers.
9. Zambia (1.898)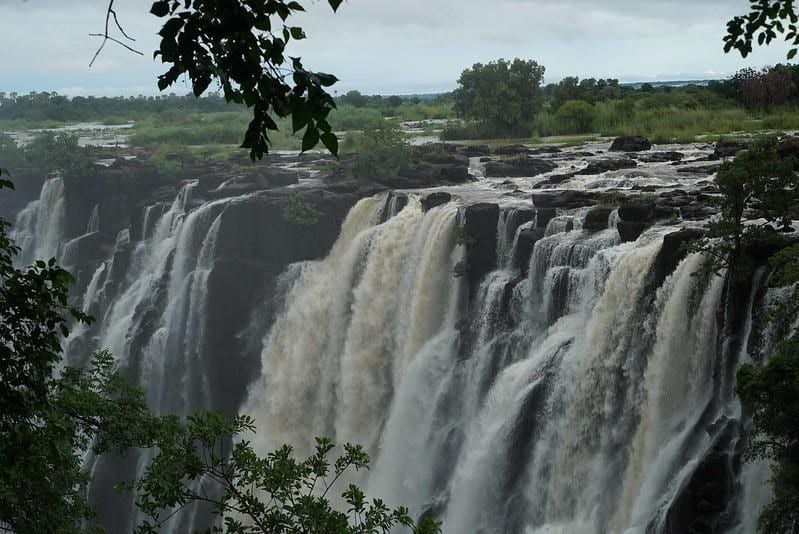 The US Department of State in its annual report on Travel Advisory has marked Zambia at level 1 for traveler safety. This means, travelers ought to exercise regular precautionary measures and need not go overboard with the panic. 
A few areas in Zambia like the Copperbelt and Lusaka province do experience higher rate of crime than usual but none of them are considered "unsafe" as per international standards.
The Victoria Falls, Kafue National Park & the lower Zambezi National Park are must-visits during your visit to Zambia, all of them are relatively crime-free. A Zambia Safari is notoriously "wild" with very few traces of modernity, even the number of Safari Camps in Zambia is fairly limited. 
8. The Gambia (1.888)
Tourism in The Republic of The Gambia is booming, and it's easy to understand why. The Gambia is known for its hospitality, sunny beaches, and diverse wildlife. Inexpensive safari tours give travelers a unique opportunity to observe leopards, monkeys, hyenas, hippos, crocodiles, and rare birds in their natural habitats, and world-renowned Kotu Beach is the perfect place to unwind after a long day spent exploring Banjul, the Gambian capital city.
Fishing, boating, and horseback riding are all popular beach activities in The Gambia.
The Gambia is one of the safest travel destinations in West Africa. Violent crimes in The Gambia are rare. The biggest threats are pickpockets and Bumsters. Bumsters approach tourists and offer to be their guide or promise to introduce them to The Gambia social scene. Some Bumsters target older women, offering romance in exchange for a new life in America or Europe. These men are con-artists, and they should not be trusted.
7. Namibia (1.859)
Namibia's rugged landscapes contribute greatly to the country's uniqueness. Namibia is home to some of Africa's most amazing natural sites, including the world's highest dunes and the stunning Fish River Canyon.
Namibia offers space, tranquility and the opportunity to get away from it all: It is the second least densely populated country in the world, with only two people per square kilometer.
You can drive for hours under bright blue skies without seeing another vehicle, surrounded by landscapes so vast and barren that sometimes you feel like you are on the edge of the earth. There are not many places left in an overpopulated world where you can immerse yourself as deeply in the remote wilderness as you can in Namibia.
6. Madagascar (1.846)
Madagascar is considered one of the safer countries in Africa. The island nation has many friendly residents and the nation's rich, natural bounty makes it a very lucrative destination for vacationers.
The Avenue of the Baobabs – a huge trail of Baobab trees is a strong candidate for becoming one of the 7 natural wonders of Africa. Tsingy de Bemaraha national park & the Ranomafana national park are among the few destinations in Madagascar that one can visit without worrying too much about safety. 
5. Senegal (1.827)
Senegal does experience some petty crime and few instances of violent crime – most commonly mugging and robbery at gunpoint. But these instances are quite uncommon and at 1.827, the country fares better than France when it comes to country-wide safety.
Speaking of France, safety will most likely be the last of your concern since some of the biggest issues the tourists face has to do with language – which is almost exclusively French, few locals do speak broken English but it would be a great idea to hire a tour guide who is fairly adept at English.
Additionally, Senegal has a ton of attractions that tourists can fearlessly indulge in since these tourist attractions are not riddled with crime. The pink lake of Senegal is a tourist hotspot so is the town of Casamance where tourists can unwind and relax. 
4. Ghana (1.799)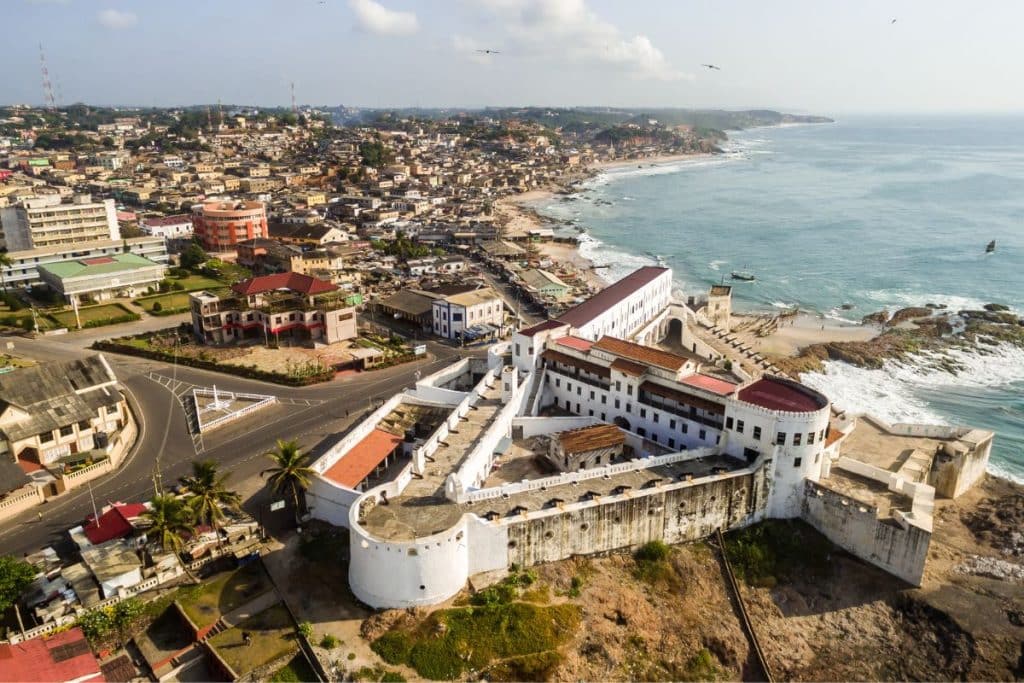 Ghana is pretty much located in the center of the world map. Although Ghana does not host too many of the other attractions that its African counterpart countries host – like Safaris, Wildlife, Eco-tours, and more. It does have a lot in the way of cultural heritage that dates back to the 18th century. The capital city – Accra has negligible instances of crime reported and the city is always bustling with locals and tourists alike.
There are a few attractions that one can indulge in Ghana. Surfing in the beaches of Accra, discovering Jamestown, Cape Coast Castles and visiting a few national parks here and there are a few of the activities that make Ghana a great visit.
3. Sierra Leone (1.792)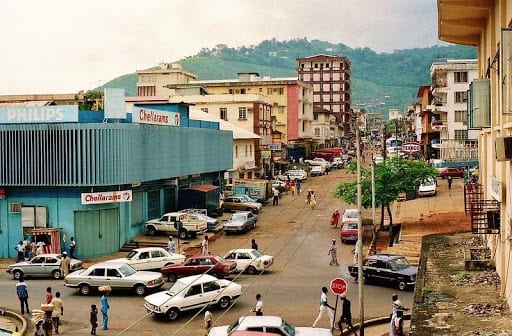 This tiny coastal country (at 71,740 Sq. km) is another haven for tourists who have Safety as their topmost concern. However, unlike the other countries mentioned previously, Sierra Leone does have a bit of a crime problem.
Over 60% of the country's population live below Poverty Line and as the saying goes "poverty breeds crime". Sierra Leone is known for its nightlife and parties, especially during occasions like Christmas and Easter & the urban areas is where most of the crime takes place, the rest of the country is relatively crime-free.
As per the Government of UK, most trips to Sierra Leone are relatively risk-free, however, there have been few instances of tourists being robbed at Gun Point. If you're visiting the country for a short duration, make sure that you avoid strolls after 10 PM & ensure you're always traveling in groups. Traveling with a local is an added safety measure. Source (https://www.gov.uk/foreign-travel-advice/sierra-leone/safety-and-security)
2. Botswana (1.762)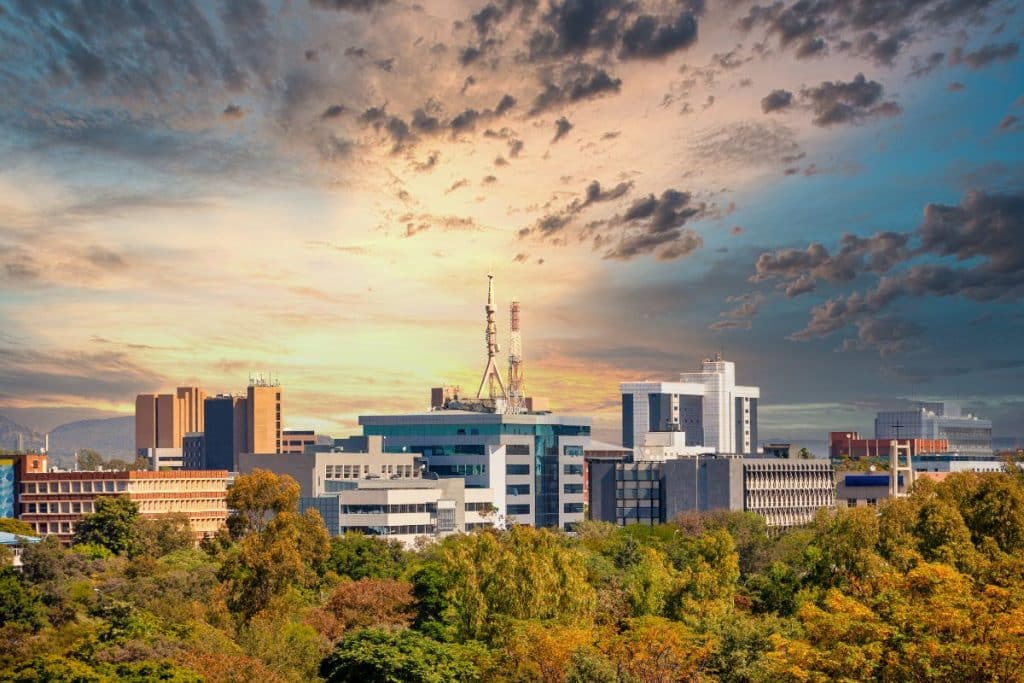 The land of the Okavango Delta, Kalahari Desert & the Makgadikgadi Salt Pans, Botswana is one of the hidden Jewels in Africa and is known not just for the flourishing wildlife but also the extraordinary views that each of the destinations has to offer.
Crime in Botswana is at an all-time low, the popular towns Francistown, Gaborone & Maun rarely experience any instances of serious crime.
If you're really concerned about safety in Africa, Botswana should be the number one pick. Safaris to Botswana tend to more expensive than a regular African Safari trip, so you may want to keep an eye on the prices.
1. Mauritius (1.546) – Safest Country in Africa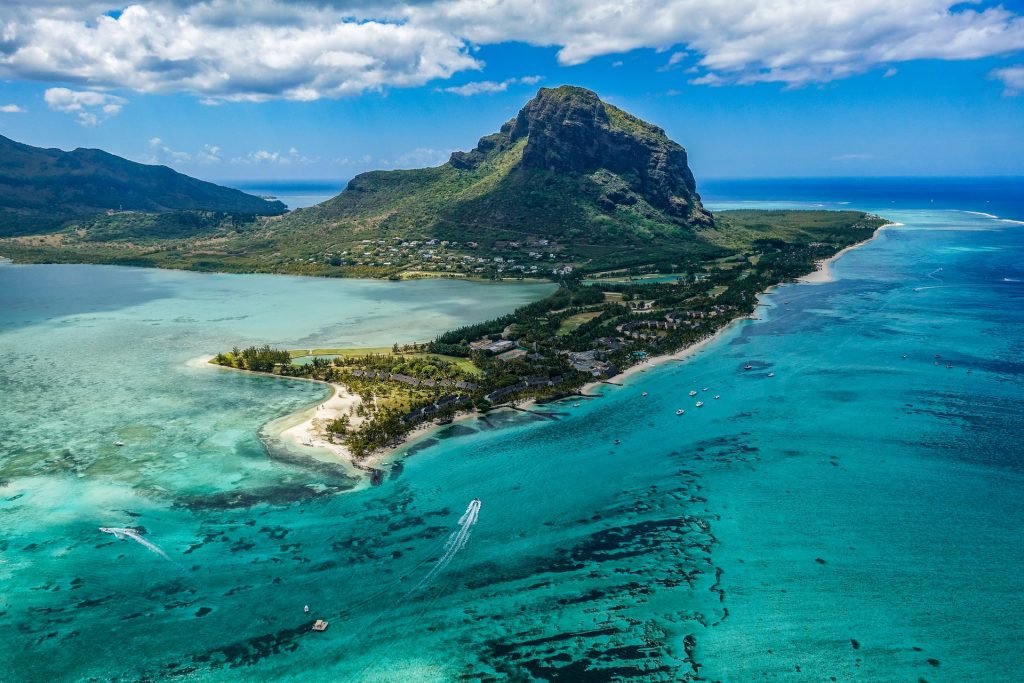 According to the current GPI ranking, Mauritius is the safest country in Africa and the 23rd safest country in the world.
Mauritius is a cosmopolitan tourist paradise with beaches and lagoons, coral diving, water activities, the "Seven Colored Earth" of Chamarel, and beautiful forests full of wildlife.
The overall crime rate in Mauritius is quite low and the crimes that do occur are mostly non-violent, such as petty theft.
Here are some top things to do and places to visit:
Beaches: Mauritius is famous for its stunning beaches like Trou aux Biches, Mont Choisy, and Pereybere. Enjoy sunbathing, swimming, and water sports.
Black River Gorges National Park: Explore this national park for its hiking trails, waterfalls, and diverse flora and fauna. It's a great spot for nature lovers.
Chamarel Coloured Earth: Visit this unique geological formation where the sand dunes comprise seven different colors.
Port Louis: The capital city offers a blend of cultures, with attractions like the Caudan Waterfront, Port Louis Market, and the Blue Penny Museum.
Île aux Cerfs: A picturesque island near the east coast, known for beautiful beaches, lagoon, and a range of water sports.
Grand Bassin (Ganga Talao): A sacred lake and an important pilgrimage site for Hindus in Mauritius.
Sir Seewoosagur Ramgoolam Botanical Garden: Located near Port Louis, these gardens are known for giant water lilies and a wide variety of tropical plants.
Sugar Museum and Factory: Learn about the history of sugar production in Mauritius and its importance to the island's economy.
Chamarel Waterfall: Witness the highest waterfall in Mauritius, set against the backdrop of lush forests and mountains.
Mauritian Cuisine: Don't miss out on trying the local cuisine, which is a blend of Creole, French, Indian, and Chinese influences.
Dolphin and Whale Watching: Go on a boat tour to see dolphins and, during certain times of the year, whales.
Snorkeling and Diving: The island's coral reefs offer excellent opportunities for snorkeling and diving.