Sardinia is one of the world's most beautiful destinations thanks to its miles of wonderful beaches, the ancient buildings and structures and of course, those towns that seem to be perched on the side of a mountain. Below you will find the destinations we think are Sardinia's most scenic.
Le Pelosa Beach
Le Pelosa Beach which is located in Stintino is considered to be one of Sardinia's most beautiful beaches. The 17th-century tower that looks as though it has been dropped next to the shore adds a touch of something special to the beach. The fawn-colored sands and blue Mediterranean waters offer you that tropical feel that many tourists love. Surrounded by lush vegetation and with calm waters, this is the ideal beach if you want to soak up the sun and let your little ones play safely in the sand or the shallow waters.
Santa Teresa Gallura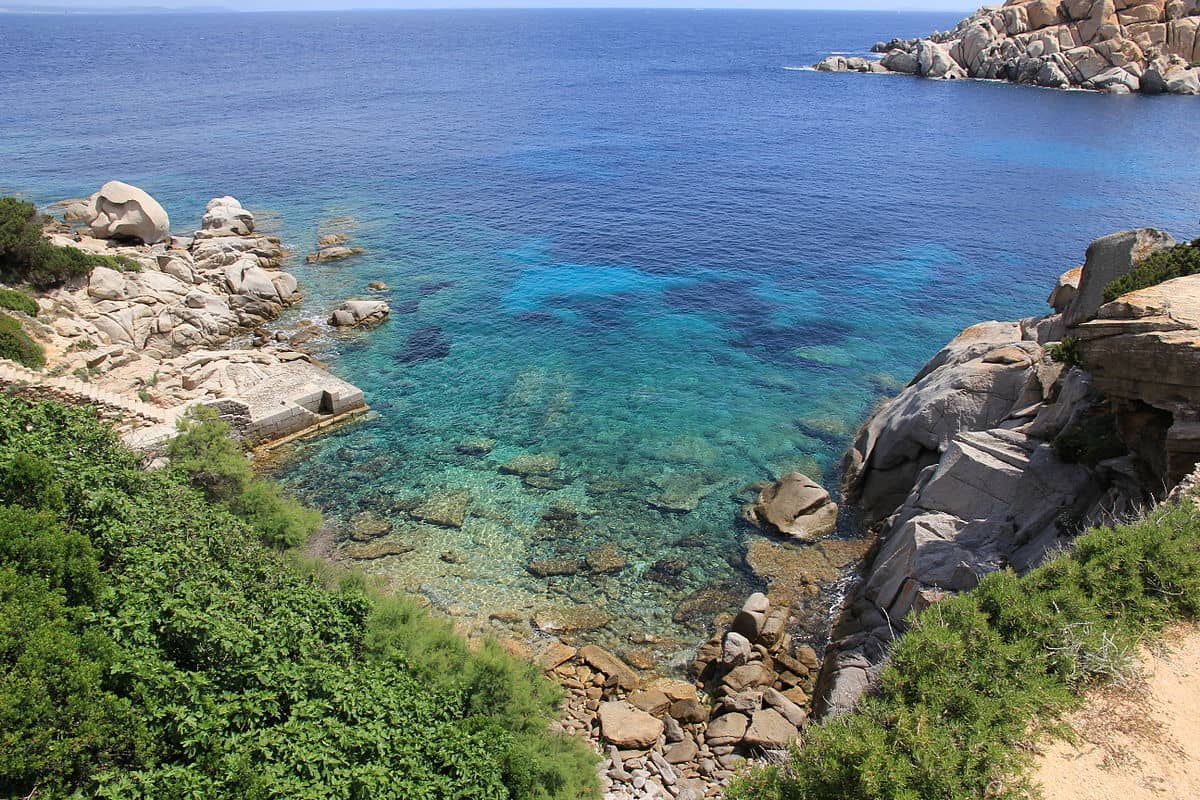 Found on the Strait of Bonifacio and with a calm atmosphere that seems almost other-worldly, Santa Teresa Gallura is made up of huge granite boulders, clear cold water and green and blue moss that adds a relaxing touch to this otherwise sparse place. Situated on Sardinia's northern tip, if you wish to visit this eerily quiet place Visit the Voyage Prive website for details, trust me, this is a destination that's both scenic and unforgettable.
Neptune's Grotto
Located near Alghero you'll find Neptune's Grotto down some seaside steps. The Roman god of the sea inspired the name of the grotto in which you will find an abundance of stalagmites and stalactites. This natural cave-like structure is very other-worldly and will take your breath away. Elegantly lit and full of saltwater this destination is nothing short of incredible. Take the 656 steps down to the Grotto or hop on a boat at Alghero's port and opt for an easier route instead.
Tempio Pausania
Found in the north of Sardinia, Tempio which is a relatively small and sleepy town comes alive for 3 days in the winter months. Parades, masked performers and floats line the streets and celebrate the beginning of Lent. While a street festival may not automatically be one of the destinations that you think about when considering visiting somewhere scenic the colors and sheer vibrancy of the town and the parade will astound you.
Capo Testa
Another location that is well worth visiting is Capo Testa that's located in Sardinia's north. Sculpted granite boulders that have formed soft shapes thanks to the strength of the wind are nothing short of beautiful. With submerged Roman columns nearby and with crystal clear waters Capo Testa is nothing short of magnificent. If you plan to visit the area you may want to get here just before sunset as the sinking sun glows on the crystal waters and the shaped boulders. Magical.
---
Sardinia is full of beautiful towns, cities, and tourist attractions but we believe that the 5 destinations listed above are some of the very best. Now get your camera at the ready and enjoy taking photographs of these often enigmatic places that are quite unlike anywhere else in the world.