When it comes to geography, bigger isn't always better. In fact, the world's smallest countries deliver some of the most exciting travel experiences. From spectacular European mountain vistas to sparkling white-sand beaches in the Indian Ocean, these tiny nations are treasure troves for travelers.
Check out also: Smallest Countries in the World by Population in 2020
12 Smallest Countries in the World by Area
These small countries are located all around the world — whether you want to soak in the energy of a bustling city or enjoy the peace of a deserted beach, there's an option that fits the bill.
List of the smallest countries in the world BY AREA
1. Vatican City (0.17 mi²)
Measuring just 0.17 square miles (0.44 km²), Vatican City is the smallest country in the world by area. In fact, it's so tiny that you might not even notice when you cross its borders. Located in the middle of Rome, Italy's largest and busiest city, this tiny country blends in with the rest of the metro area.
Although it's small, Vatican City is home to some of the world's greatest artistic, historic, and religious treasures. The massive St. Peter's Basilica dominates the landscape with its soaring dome and enormous plaza. Inside the Vatican Museums, you'll find the spectacular Sistine Chapel and a host of other world-famous works of art. In fact, these treasures are one of the country's biggest sources of revenue — it profits from the sale of tickets and souvenirs.
Vatican City is also known for its most famous resident: the Pope. The highest religious figure in the Catholic Church, he resides inside the papal apartments. Nearby, there are acres of pristine gardens and green spaces that surround the governing palace and the various churches and chapels that dot the landscape.
2. Monaco (0.78 mi²)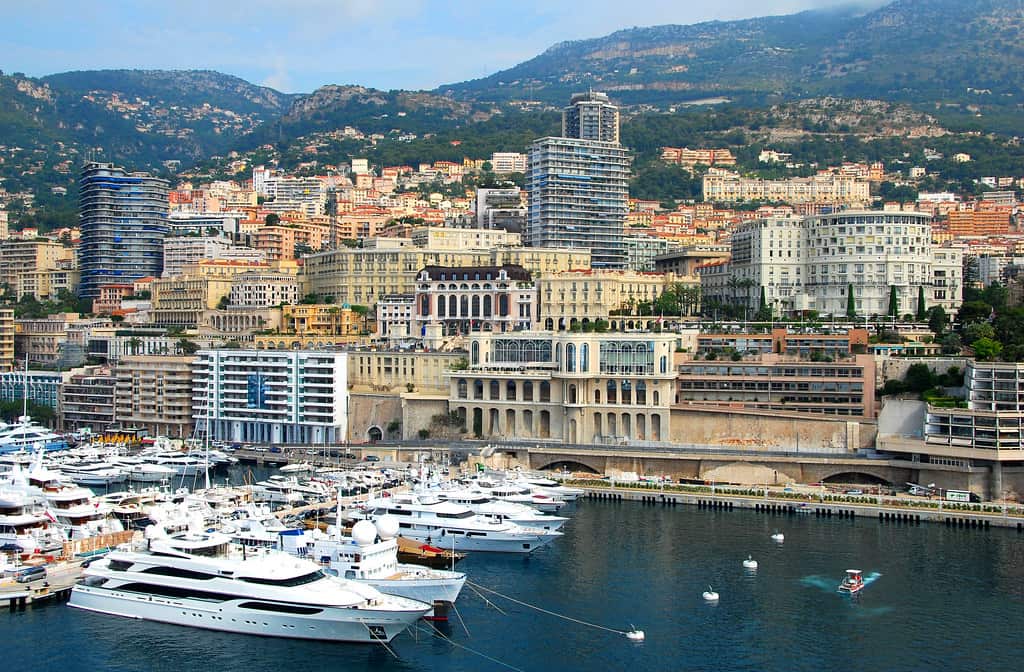 Monaco comes in at just 0.78 square miles (2.02 km²). There's a great deal of wealth packed into this tiny piece of land — it's known for its ultra-luxurious casinos and high-end banking institutions. Thanks to its spectacular location on the French Riviera, this small principality is a popular vacation destination for the rich and famous.
The most recognizable quarter of Monaco is Monte Carlo, which has been memorialized in films for decades. You might recognize the country's hilly terrain from movies including "To Catch a Thief", "GoldenEye", and "Heartbreaker".
In addition to its famous sparkling seas and megayachts, Monaco is known for its royal family. The American actress Grace Kelly married Prince Rainier III in 1956, bringing worldwide attention to this small country. Since then, the country's population has exploded; it's now the most densely populated of the world's sovereign states.
If you're making a trip to France or Italy, Monaco makes an easy addition. This small country is connected to Paris and Italy by train, so it's a popular day trip.
3. Nauru (8.1 mi²)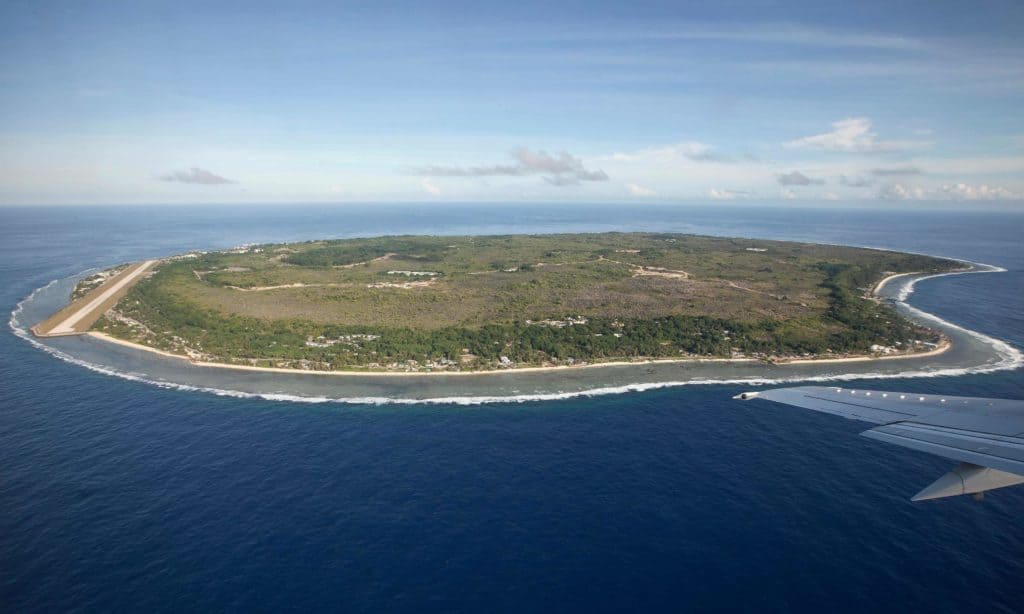 At 8.1 square miles (20.98 km²), Nauru is considerably larger than the two smallest countries but definitely the smallest Country-Island in the world. It's also much farther away — this minuscule island is located in the Micronesia region, hidden away in the South Pacific Ocean. Just over 10,000 people live there, ensuring that your visit will be free of crowds.
Nauru was settled by Polynesians and Micronesians thousands of years ago. After being governed by many different nations, it became independent in 1968. Today, the country's economy is based mostly on the phosphate mining operations that dot its landscape.
Due to its remote location, Nauru is the least-visited country in the world. In fact, fewer than 200 people visit every year. If you make it to the island, you'll discover beautiful ocean views, modest cultural standards, and less than 20 miles of roads. The entire island is ringed by a coral reef, creating plenty of opportunities for snorkeling and diving.
4. Tuvalu (10 mi²)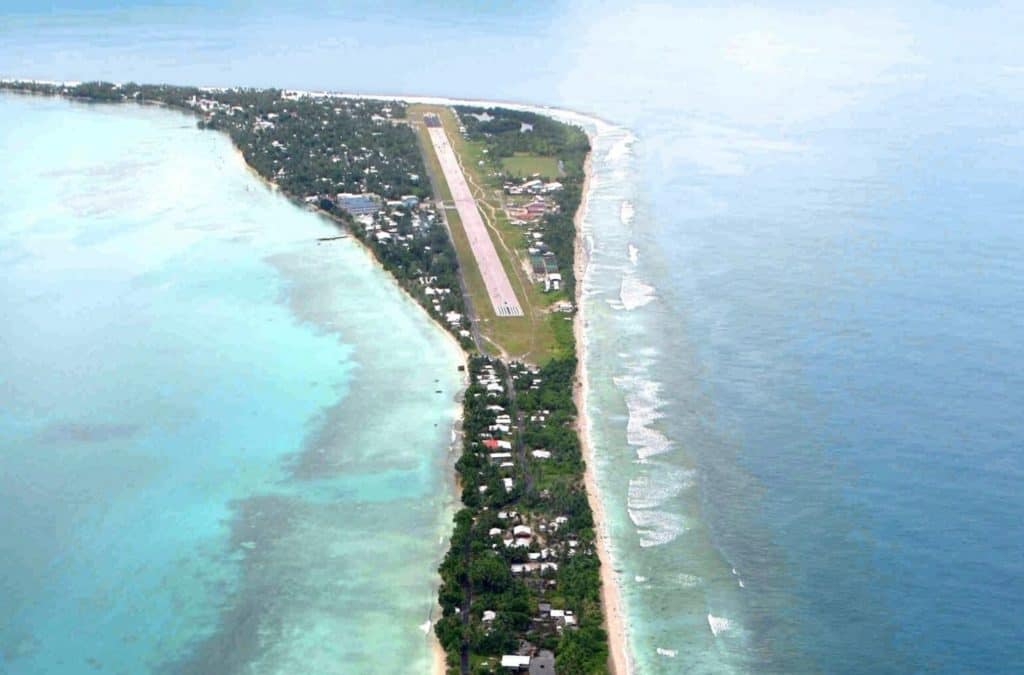 Nestled in the Pacific Ocean between Australia and the United States, Tuvalu is an island nation measuring just 10 square miles (25.9 km²). This area is spread out over three different islands and six atolls. First settled by seafaring Polynesians from Samoa and Tonga in the 14th century, it became a British protectorate in the late 1800s and won its independence in 1976.
Everywhere you look in Tuvalu, sparkling ocean views await. The water is remarkably clear off of the islands, which means that diving and swimming are popular with residents and visitors. You'll also find kayaking, fishing, and white-sand beaches. Plus, since Tuvalu rarely sees more than 2,000 visitors per year, crowds are virtually nonexistent.
The biggest city in Tuvalu is its capital, Funafuti, which is home to just over 6,000 people. This is where you'll find the country's only airport; most other inter-island travel is done by boat. The largest island is Fongafali, where there are four villages with a population of 1,300 or less.
5. San Marino (23.63 mi²)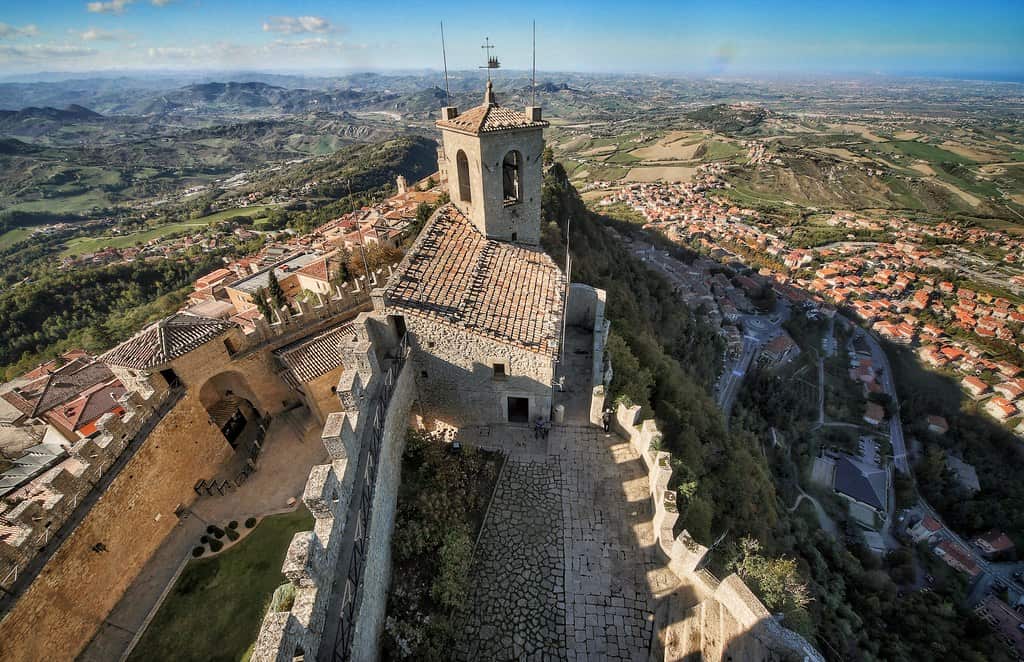 San Marino is a landlocked country on the northeastern side of Italy. Measuring just 24 square miles (61.2 km²), it's smaller than many of the nearby Italian cities. This small country isn't connected to any of Italy's train lines; instead, most visitors come in by car or bus from Rimini.
San Marino might be small, but it's quite wealthy — in fact, it has one of the world's highest GDP levels. Most of the country's economy centers on finance and tourism. Given its location near the Apennine Mountains, it's easy to see the appeal. Within the borders, you'll find rugged peaks and cobblestone streets.
One of the most famous spots in the country is San Marino city, the capital. The entire city center is a UNESCO World Heritage site. Nearby, the famous Guaita fortress overlooks the town from its perch on Mount Titano. With its ancient stone towers, this spot is popular with visitors. San Marino also offers two other fortresses; these fortifications made the country an important player in the conflicts during the Middle Ages.
6. Liechtenstein (61.78 mi²)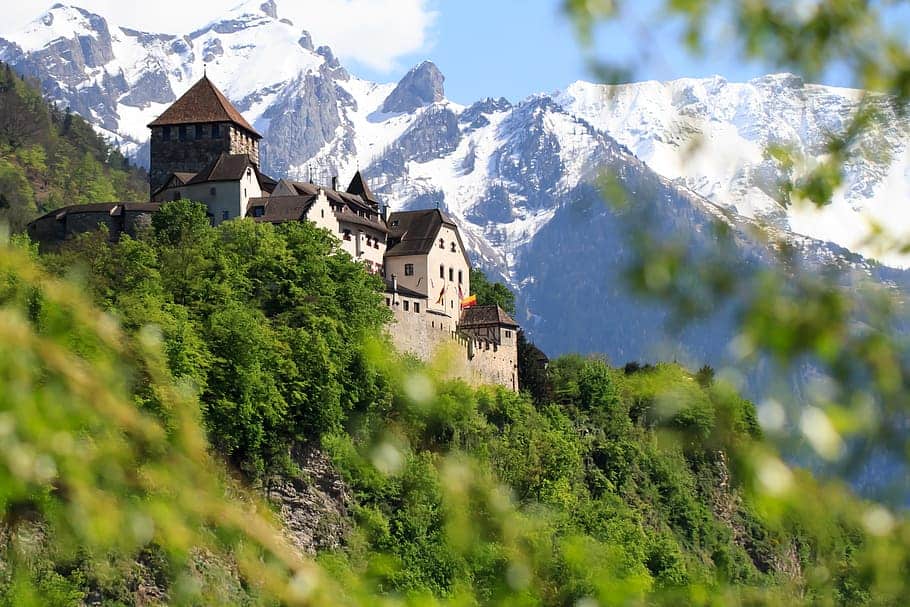 With an area of 62 square miles 160 km², Liechtenstein dwarfs many of the smaller countries in the world. Sandwiched between Switzerland in the west and Austria in the east, this narrow nation packs a big geographic punch. In every direction, there are picturesque valleys and towering Alps. You'll also spot the Rhine River, which runs along the country's western border.
Liechtenstein is split into 11 different municipalities. The capital is Vaduz — this is where you'll find the famous Vaduz Castle set atop a hill. This city is also home to the National Art Gallery and the National Museum, two of the country's top cultural institutions.
Thanks to its alpine location, Liechtenstein offers year-round attractions. In the summer, tourists love to hike along remote mountain trails. When the snow falls, the slopes at Malbun-Steg and Tschagäl buzz with skiers and snowboarders.
Liechtenstein is one of only two doubly landlocked countries in the world; the other is Uzbekistan. This means that not only is the country itself landlocked, it's also surrounded by other landlocked countries.
7. Marshall Islands (70 mi²)
The Marshall Islands have an area of 70 square miles (181.3 km²) — however, this landmass is spread out over more than 1,150 islands in 29 different coral atolls. Given its unique layout, the Marshall Islands also have the most water-based territory of all of the sovereign states in the world.
The Marshall Islands are spread across the ocean northeast of Papua New Guinea. Just over 59,000 people make their home here, living in small, densely packed villages bordering long stretches of coastline. More than half of the population lives on Majuro. Given the limited landmass, many visitors opt to travel by sailboat. Eneko Island is a popular destination for vacation getaways, and there are plenty of tiny islands that you can visit only by boat.
During the late 1940s and 1950s, the United States military used some of the atolls in the Marshall Islands as a proving ground for nuclear warheads. In fact, the first hydrogen bomb ever created was tested there. Today, the islands' economy depends heavily on shipping, fishing, and agriculture.
8. Saint Kitts and Nevis (104 mi²)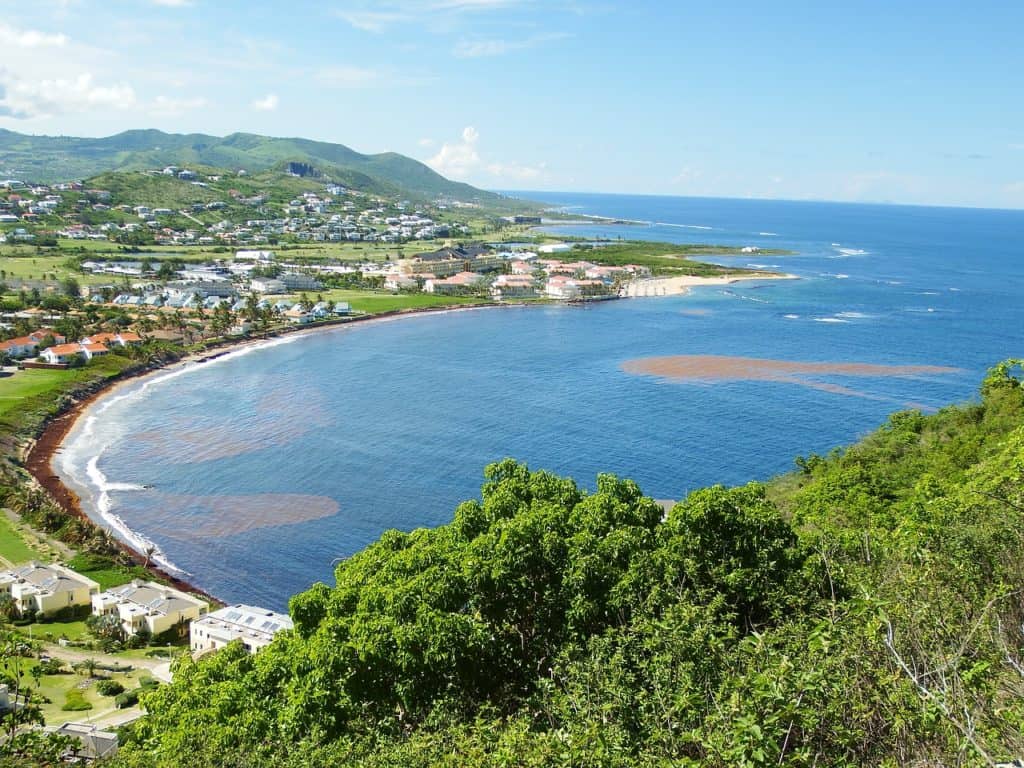 With 104 square miles (269.4 km²) of land, Saint Kitts and Nevis is the smallest of the sovereign states in the western hemisphere. Although it's located in the ocean between North America and South America, this country is part of the Commonwealth and recognizes the Queen of England as its monarch.
Made up of two islands — Saint Kitts and Nevis — this small country is a popular tourist destination. With its rugged and rocky peaks and beautiful beaches, it's not hard to see why. Tourism is the driving force of the islands' economy, with ever-growing numbers of people flocking in to enjoy swimming, sailing, hiking, and world-class resorts.
Despite its beauty, Saint Kitts and Nevis has a rocky history. English and French colonists started settling there in the early 1600s, leading to war and eventual slavery. The country became fully independent in 1983, with each island retaining its own governing force.
9. Maldives (115 mi²)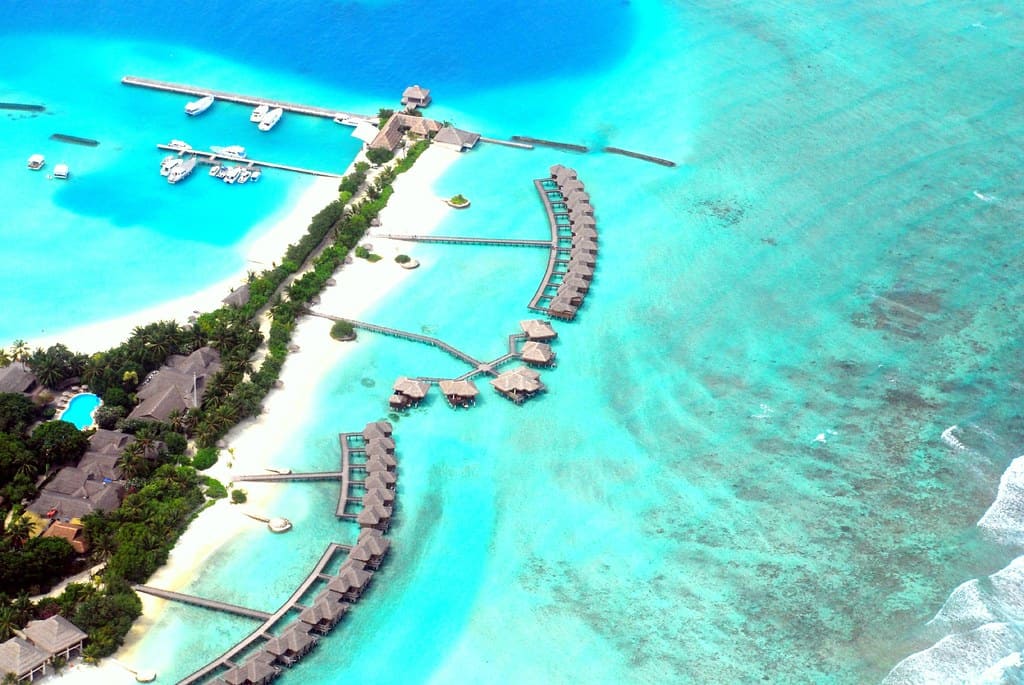 If you've ever dreamed of a tropical island escape, you've probably seen pictures of the Maldives. This island nation, which has just 115 square miles (297.8 km²) of land scattered across 26 atolls in the Arabian Sea, has some of the most breathtaking scenery in the world. Its impossibly perfect turquoise seas, white-sand beaches, and over-water bungalows attract more than one million tourists every year.
Unsurprisingly, tourism is the Maldive's biggest economic sector. The country has invested heavily in luxury properties that are popular with honeymooners and sun-seekers from around the world. All of this development has happened relatively recently in the years since the 1980s. Some of the islands are dedicated entirely to tourist resorts. This shift caused a huge jump in jobs and income.
In addition to being one of the smallest countries in the world, the Maldives is also the lowest. The average elevation on the islands is less than 5 feet above sea level. If you want to go to the highest point in the country, it's a short climb — this "peak" stands just 17 feet above the ocean.
10. Malta (122 mi²)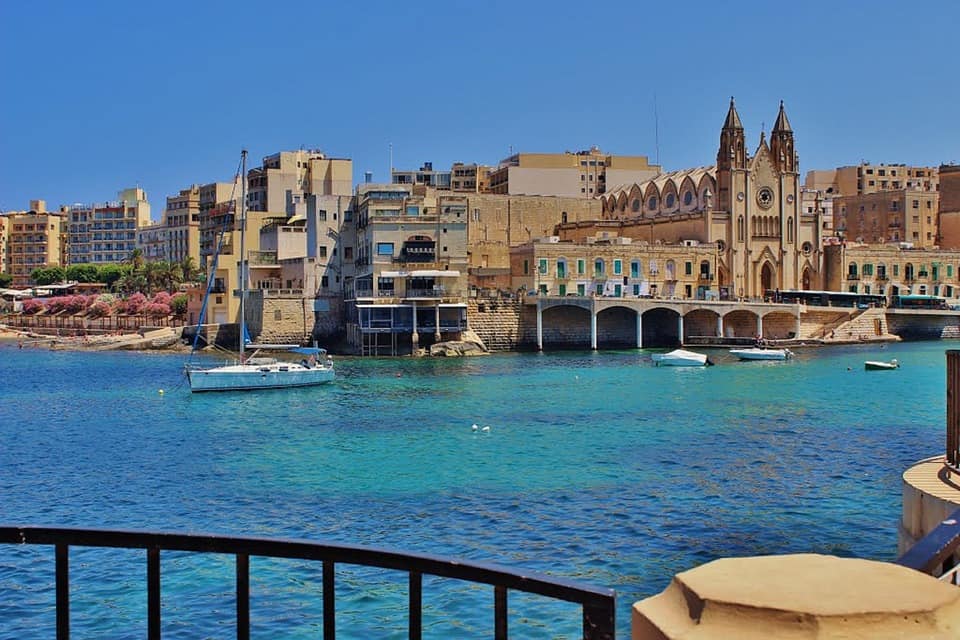 Malta is the 10th smallest country in the world by landmass 120 square miles (316 km²). All of that mass is spread across an archipelago in the Mediterranean Sea. Don't let its size fool you — this island country has a relatively large population. In fact, it's fifth in the world in terms of population density.
Malta, which sits between Europe and northern Africa, is a blend of the region's cultures. People have been living there since 5900 BC — in that time, residents have seen rulers from the Greeks, Arabs, Romans, British, and more. As a result, it offers an unusual combination of architecture and cultural traditions. You'll notice it immediately; European-style cathedrals tower over ancient stone buildings that would look right at home in an ancient Arabic souk.
This fascinating history is only one of the attractions in Malta. Tourists flock here for the coastline — brilliant sparkling waters splash against the rocky shores, and the mild climate allows year-round outdoor fun. Summers are particularly beautiful, and crowds of visitors flock to the beautiful Blue Lagoon and St. Peter's Pool.
Malta is loved by locals, tourists from all over, scuba divers, backpackers and also a favorite destination for digital nomads.
11. Saint Vincent and the Grenadines (133 mi²)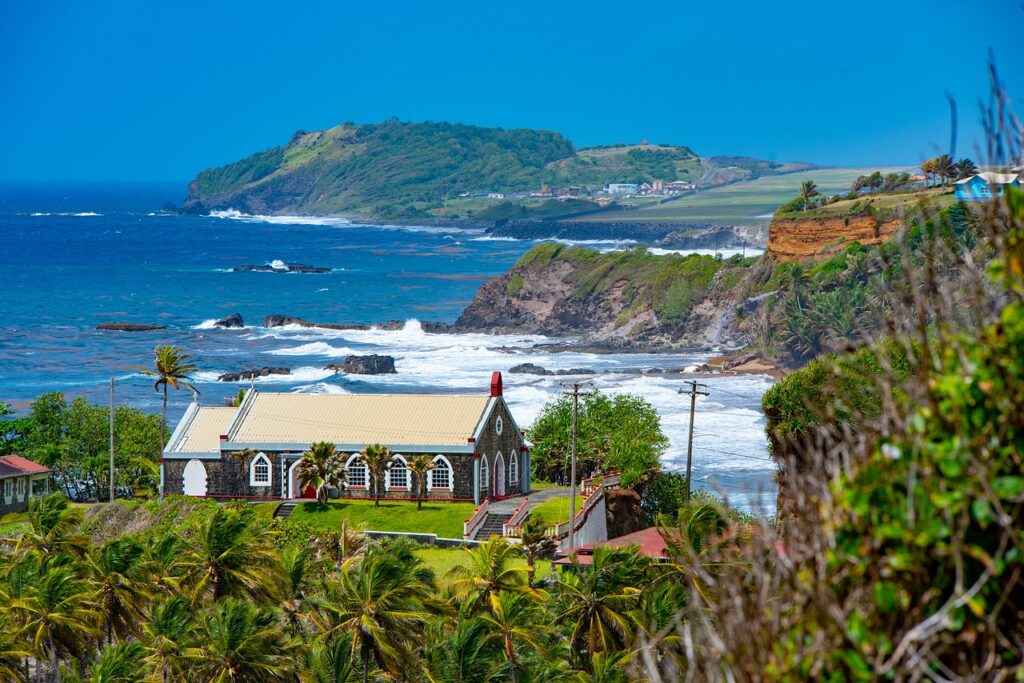 Saint Vincent and the Grenadines is one of the world's smallest nations and one of the newest. With a population of only 110,000 inhabitants, the nation plays is not often seen on the world stage. Yet it's also a lovely place and a much-adored stop for many travelers.
Saint Vincent is the nation's main island. It's 345 kilometers or 133 sq at 26 km or 16 mi, it can be seen in a few hours even on foot. In addition to Saint Vincent, the island also occupies two-thirds of the Grenadines chain.
This chain of thirty-two islands lies directly south of the main island. Many islands are easily reached from Saint Vincent. While some of the islands in the chain are inhabited, a great many are not. That makes it easy for people to have a day trip or even spend time there overnight.
12. Grenada (134.6 mi²)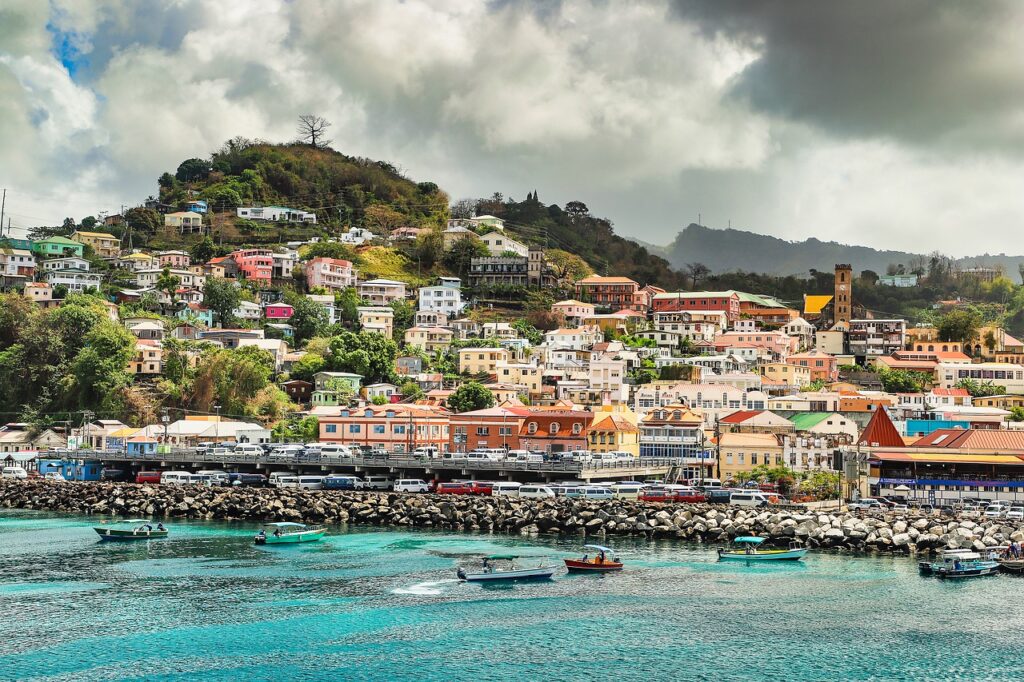 This tiny independent state lies in the West Indies in the middle of the Caribbean Sea. It sits at the very southern end of the colorful, beautiful Grenadines Island chain.
Grenada is composed of several islands. The largest islands make up the bulk of the nation's population and landmass. Petite Martinique is composed of a mere 586 acres or 2.37 kilometers. Nine hundred people make their homes here.
Carriacou is another island that is part of Grenada. Home to over eight thousand people, Carriacou is 12 square miles or 31 square kilometers. Known as the island of reefs, it's highly popular with locals and visitors alike. These islands have a combined area of 348.5 square kilometers or 134.6 sq mi.
With a total population of roughly 112,000, the island nation is easily one of the smallest in the western hemisphere and one of the smallest in the entire world.
---
They might be tiny, but the smallest countries in the world are packed with exciting adventures. Which ones are you adding to your travel bucket list?
You might wanna check out this video few of these countries in more detail: