As part of the new Startup Act, which is also anticipated to be passed in January of next year, Spain plans to launch its digital nomad visa for international remote workers in January 2023. according to a news article in Schengen Visa.
The required minimum will range from €2,000 (about $2,107.50) to €3,000 (about $3,161.25) per month, according to a Business Insider report. In order to encourage the entrepreneurial ecosystem, Spain's Congress of Deputies enacted the first law in Europe, the Law for the Promotion of the Emerging Companies Ecosystem.
According to a statement from the Spanish government, the Startup Law, among other things, removes administrative barriers and tax incentives and simplifies procedures to encourage creation and investment in new technology-based companies. It also helps promote the Digital Nomad Visa, which is set to take effect in January 2023, to attract foreign talent.
The Spanish parliament last month approved new regulations for startups and digital nomads to reduce corporate tax for these groups from a total of 25% to 15% for the first four years of their stay in the country.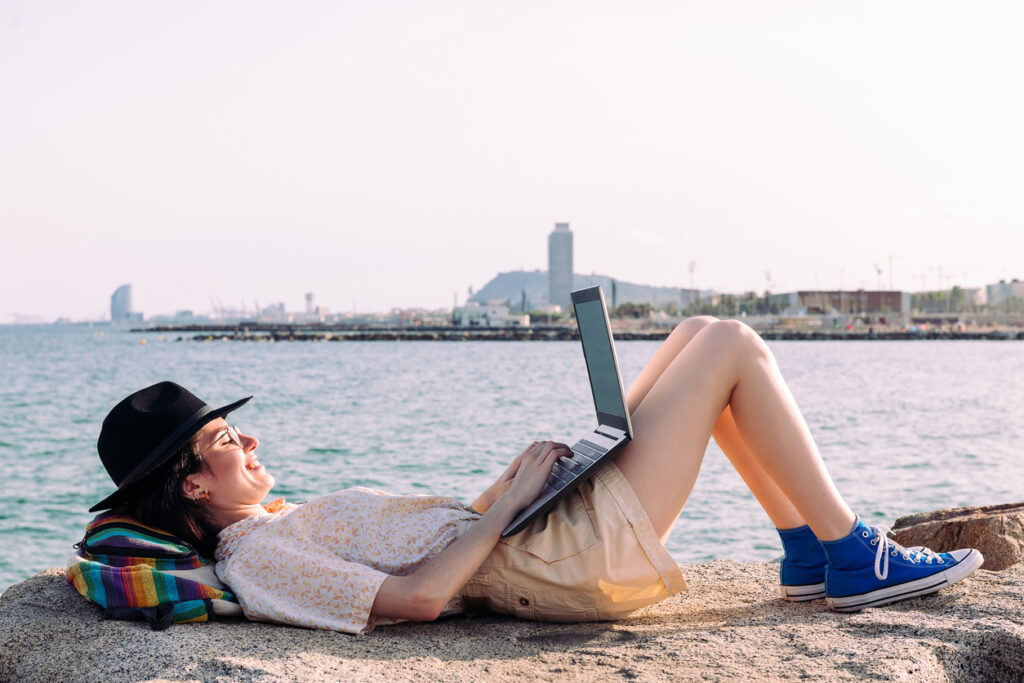 At the time, local media stressed that the new rules would help anyone from European Union countries who has not lived in Spain for the past four years to obtain a special visa that can be extended for up to five years.
"The Startup Law is one of the major commitments of this legislature and is part of the set of reforms to improve the country's business climate, along with the Create and Grow Law and the Bankruptcy Law, approved this year. It is also one of the most important milestones for this year within the Digital Spain 2026 Agenda, the roadmap for the ambitious digitization plan that the country is carrying out," the statement provided by Spain's Ministry of Economic Affairs and Digital Transformation.
The digital nomad visa enables foreign nationals to reside in Spain and work remotely for businesses that are based elsewhere.
Along with the Create and Grow Law and the Bankruptcy Law, the Startup Law is one of the main initiatives of this legislature to enhance the business climate of the nation.