We examine the top nations for US workers who are not tied to a physical location, taking into account many aspects such as average cost of living, proximity to the U.S. and availability of the crucial digital nomad visa. Read on to see top picks by Tech.co:
1. Ecuador
First, if your business requires you to work on US time, Ecuador's Eastern time zone is perfect for you. Second, Ecuador is one of the most affordable places to live in South America, giving international workers more opportunities to save money or live with a slightly better standard of living. Furthermore, Ecuador's digital nomad visa offers an easy entry path, allowing foreign workers to stay in the country for up to two years before having to reapply.
2. Indonesia
The Southeast Asian country offers digital nomads almost everything they could wish for: a relaxed island lifestyle, a large expat community, and the lowest cost of living in Asia. Bali is popular for its beautiful coastal villages, hiking trails and excellent co-working spaces. With the new Second Home Visa, foreigners can also work remotely in Indonesia for a maximum of five years.
3. Romania
Romania has proven time and time again that it is a growing hub for remote workers and is one of the top three countries in Kayak's Work from Wherever Index. This Eastern European country has one of the lowest costs of living in all of Europe; it is around 50% cheaper than Western countries such as England and France. Professionals can also easily relocate to this country thanks to the new visa program for digital nomads.
4. Georgia
Georgia has always been a popular destination for travelers and food lovers due to its friendly people, rich history and vibrant culinary scene. The low cost of living, high security and developing bohemian scene in cities like Tbilisi also contribute to the country's rapid rise as a hub for digital nomads. Fortunately for US professionals, Americans can work and live in the country for up to a year without a visa.
5. Spain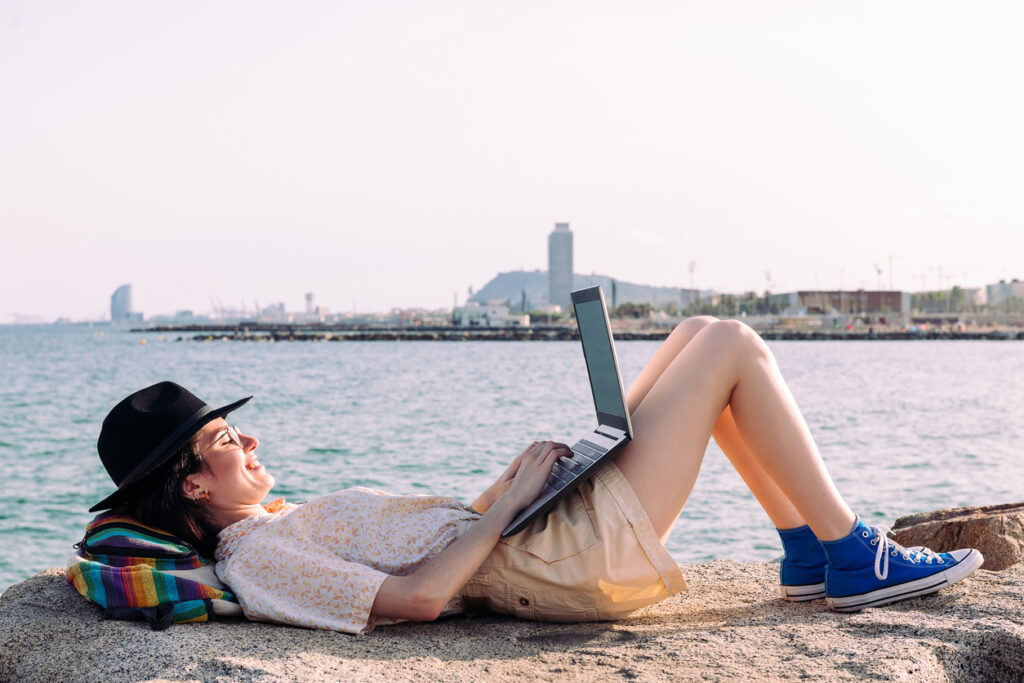 Spain is also home to a large community of digital nomads, making it easy for new expats to connect with like-minded people from different industries. Moving to Spain should also be relatively straightforward, as the country has introduced a new digital nomad visa that allows foreign workers to work in the country for up to a year.
6. Mexico
Mexico has become a popular destination for digital nomads for several compelling reasons. First, its proximity to the U.S. makes it an excellent choice for those looking for cheap flights or to stay close to family and friends. Secondly, the cost of living in Mexico is significantly lower than in the United States. In certain regions, rental costs are 71% lower than the US average, and a standard takeaway coffee is available for as little as $1.50.
7. Portugal
Located in the southwest of Europe, Portugal is a dynamic country with breathtaking architecture, golden beaches and delicious cuisine. With a world-class transportation system and affordable cost of living, Portugal is widely praised as the best place for digital nomads. The travel search engine Kayak even named Portugal the best country to work from.