Thailand currently requires all visitors to quarantine for 14 days upon arrival, but wealthy tourists can now choose to spend their mandatory waiting period aboard a yacht.
Under the new "Digital Yacht Quarantine" program, international tourists can moor a yacht near the island of Phuket and isolate in luxury if they show proof of a negative COVID-19 test and agree to wear a smartwatch health monitor.
The monitor sends Royal Thai Navy members real-time data on each tourist's pulse, blood pressure and body temperature. It also tracks their location. Yacht travelers are required to wear the monitor at all times and stay within 10 kilometers of shore.
Officials hope the program, which was initially announced in November, will boost tourism to Phuket. The island has reportedly lost more than $10 billion USD in revenue since the COVID-19 pandemic began.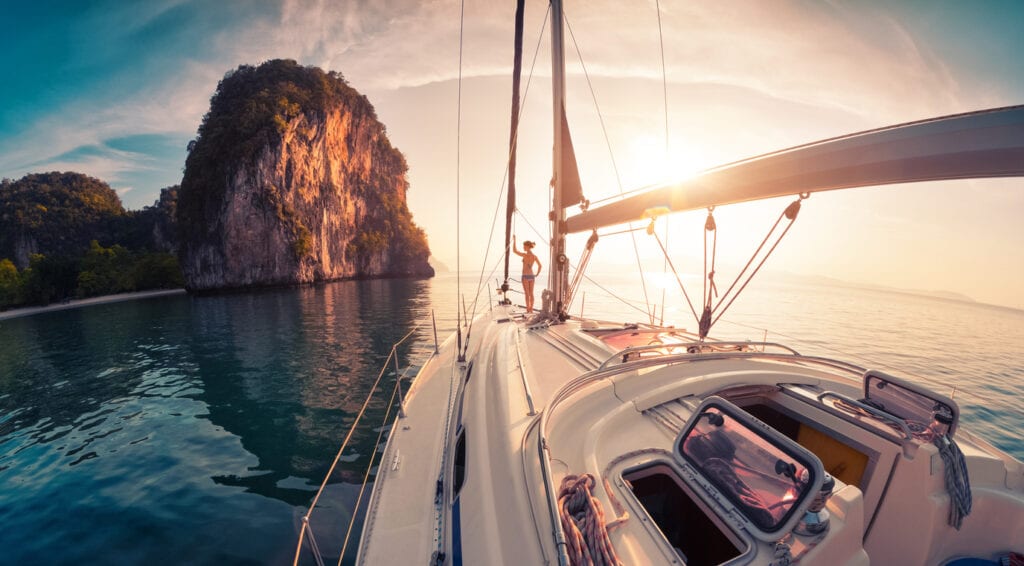 In a press release, the Tourism Authority of Thailand said the scheme is expected to attract more than 100 yachts and up to 500 tourists in 2021.
"The expanded project endeavors to build confidence in the Thai public health sector and create additional arrival and revenue streams for Phuket tourism operators as the destination gradually reopens to more international visitors," the agency explained in a statement.
The yacht program is being run by the Digital Economy Promotion Agency, mobile operator Advanced Info Service, various Phuket tourism companies and a local tech startup.
Thailand has also launched a "golf quarantine" program that lets tourists spend their quarantine at one of five golf resorts certified by the government. Under the scheme, golfers must stay in their rooms for three days and then get tested for COVID-19. Individuals who receive a negative test result are allowed to enjoy the resort's facilities and play golf in groups for the remainder of their isolation period.
According to TAT, the first group of 42 golfers completed the program on March 7 and are now free to move throughout the country.
Thailand, which is one of the world's most tourism-dependent countries, is in the process of reopening its borders to international visitors.
On March 5, Tourism and Sports Minister Phiphat Ratchakitprakarn announced that the Southeast Asian nation hopes to open five destinations to vaccinated foreign travelers by July 1. These areas include Phuket, Surat Thani, Bangkok, Chiang Mai and Chonburi.
Travelers would likely have to present a vaccine passport proving they have been inoculated against COVID-19 to enter the country.
As of March 11, there have been 26,540 reported COVID-19 cases and 85 coronavirus-related deaths in Thailand since the pandemic began, according to Johns Hopkins University.