Brazil is one of those landmasses that is way too big to try to describe in a single sentence.
However, regardless of the area of the country, you decide to visit, here are a few tips that cover important basics that will be beneficial to you at any stage of the trip.
Traveling to Brazil during COVID pandemic
Foreign tourists are currently allowed entry with the following COVID -19 restrictions:
Fully vaccinated travelers must present proof of COVID -19 vaccination as follows:
Prior to boarding, passengers 12 years of age and older must provide the airline with proof of vaccination status (electronic or paper).
The vaccine must be approved by the World Health Organization or the appropriate health authorities in the country where the vaccination was administered.
The vaccination certificate must be written in English, Portuguese, or Spanish and include the manufacturer's name, lot number, and date(s) of administration. (Vaccination certificates in QR -code format or other coded language will be rejected).
Rio de Janeiro Is Not The Capital City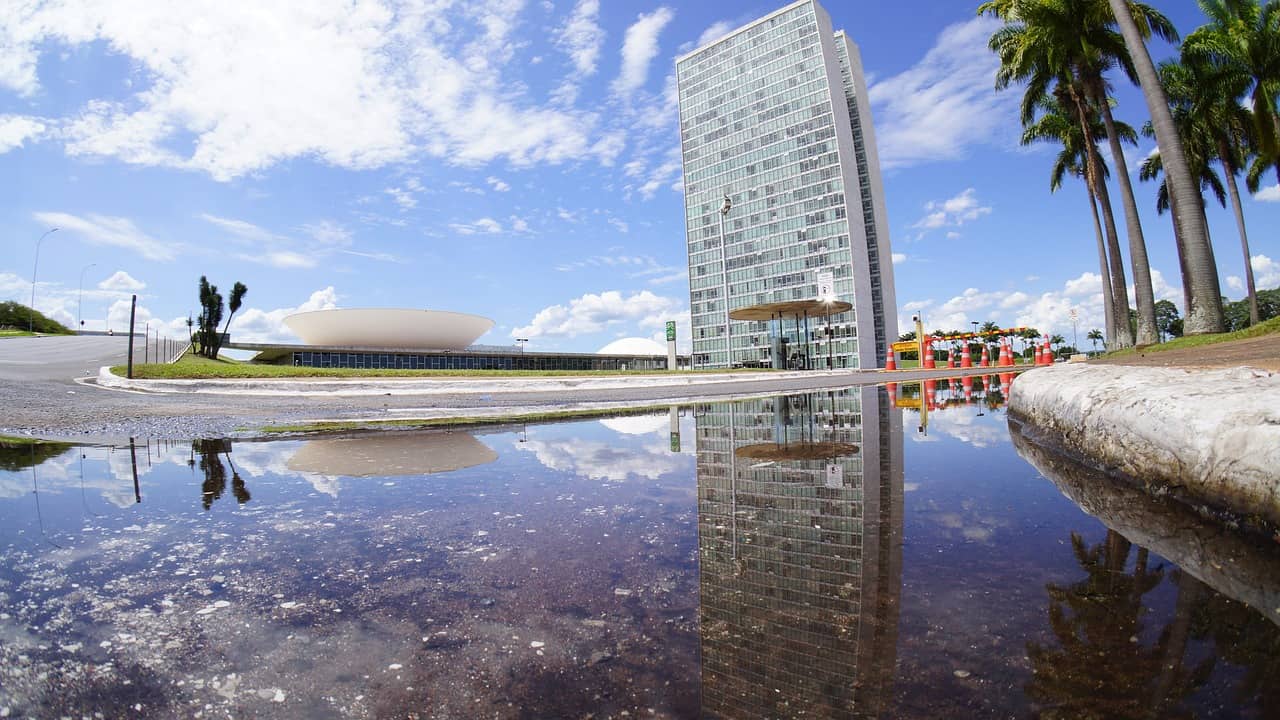 It was the capital city until the year 1960. After that, the capital was moved to Brasília in the middle of Brazil.
Rio de Janeiro City is now known as the capital of the state of Rio de Janeiro.
Spanish Is Not The Widely Spoken Second Language Or Native Language
Many tourists that arrive in Brazil are under the false impression that if they know a bit of Spanish they will be fine, yet Portuguese is official language in this country. However, most Brazilians learn Spanish and English due to the requirements of the business industries.
While Portuguese and Spanish may be fairly similar, this does not mean that speaking Spanish will automatically make traveling around Brazil easier.
In addition, the English language is not widely spoken. However, some residents in São Paulo along with a few of the more popular tourist's destinations in Rio de Janeiro know how to speak English.
If you want to impress a few of the locals, learn a few of the Portuguese expressions.
Beer Is Always Served In Small Glasses
All over Brazil, most of the places that serve beer will do so in smaller glasses that are usually smaller than the ½ pint glasses. The idea behind this makes sense as most areas in Brazil experience heat that is extreme, and the larger glasses warm up faster.
In the bars, the beer is typically served in the 600ml large bottles served with a smaller glass that you can drink from, or in a chopp, which is draft beer served in small glasses.
The exception to the small glasses can be found in the southern parts of Brazil, where German-influenced towns serve the large-sized beers.
A Green Man At A Crossing Does Not Always Mean That It Is Safe To Cross
When in Brazil always wait for every car to stop completely before you decide to cross a road, regardless of whether there is a green man telling you are allowed to cross.
It's common for cars to start speeding up from far away when the light has turned orange and then skip through these lights once they have turned red, which really annoys the drivers from the other junctions.
This may be classified as a general safety rule, but skipping red lights is so common in Brazil that it is something you need to be aware of.
You Can Pay Almost Everything by Debit / Credit Card – GET REVOLUT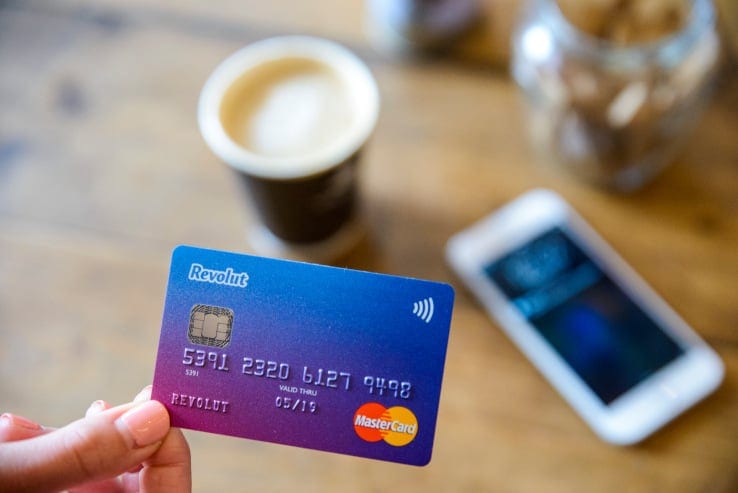 Even tho there is a lot of fraud, Brazil is very friendly with card payments especially in bigger cities or tourist hotspots.
We recommend getting a REVOLUT card or any other similar service for full control over your card via mobile app, great conversion rates, and security.
FUN FACT: YOU CAN PAY CARPIRINHA ON THE BEACH IN RIO BY CARD! 🙂
EDITOR'S NOTE: I have my Revolut card linked to my actual account in my country. I only TOP-up REVOLUT CARD (for free) with some minimum amounts of 100 – 200 USD. Topping-up takes only a few seconds via MOBILE APP.
If I see any suspicious activity I FREEZE the card or DEACTIVATE. If I'm late, I only lose MAX of those 100 – 200 USD.
Brazil Makes Really Good Wine
The wines from France, South Africa and France might not need to be too concerned about new competition anytime soon, but the Brazilian wines, particularly the sparkling varieties like the Brut Champenoise which comes from the south of Brazil are exceptionally good.
They also have a few outstanding reds and wonderful rosés, which originate from local wineries based in Minas Gerais and Rio de Janeiro.
You should definitely pay a visit to the Winehouse and Canastra in Rio de Janeiro so that you can sample the best of the best Brazilian wines. Canastra, which is French-owned only sells Brazilian wines, while Winehouse sells both Brazilian and national wines.
Brazil Is Not Always Hot, In Some Areas It Even Snows
Brazil is a country that also gets snow. In the southern tip of the country, the temperatures plummet below freezing during the months of winter with occasional snow.
The snow is usually very light, but definitely, enough to dash your hopes of tropical, warm days.
In the north part of Brazil, the climate is tropical throughout the year, but if you are visiting the south it is very cold in winter and could come as an unpleasant surprise for travelers who only packed flip-flops, t-shirts, and shorts.
Brazil Hosts An Oktoberfest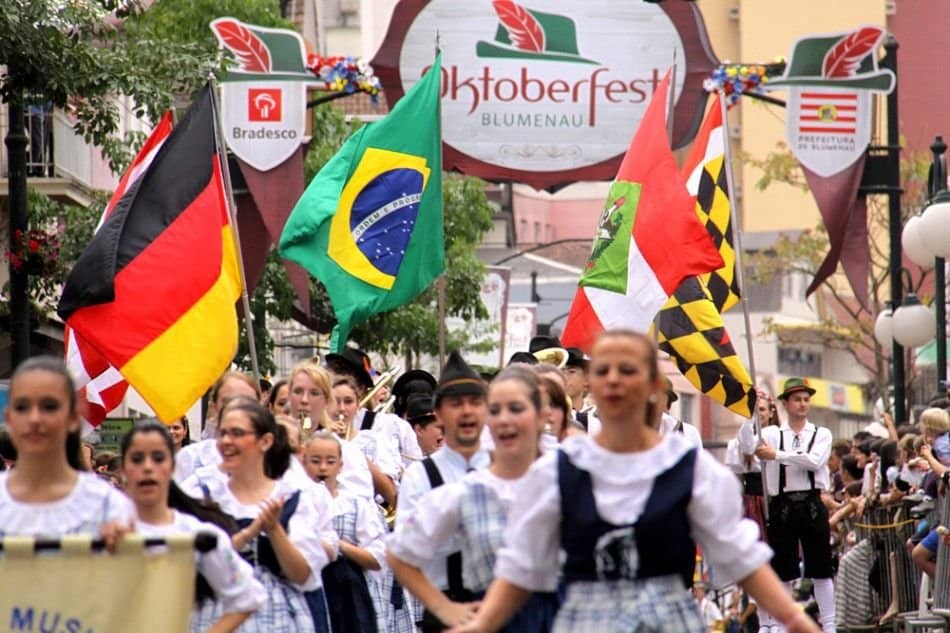 In the south of Brazil, there is significant German influence in food, architecture and traditions.
In San Catarina, every October the town of Blumenau holds a traditional celebration known as Oktoberfest. This celebration is held over a number of days that honors German heritage along with lots of beer, dancing, singing and traditional food.
This event is known as the 2nd largest beer festival across the globe, shortly after the Oktoberfest in Munich.
You May Need a Visa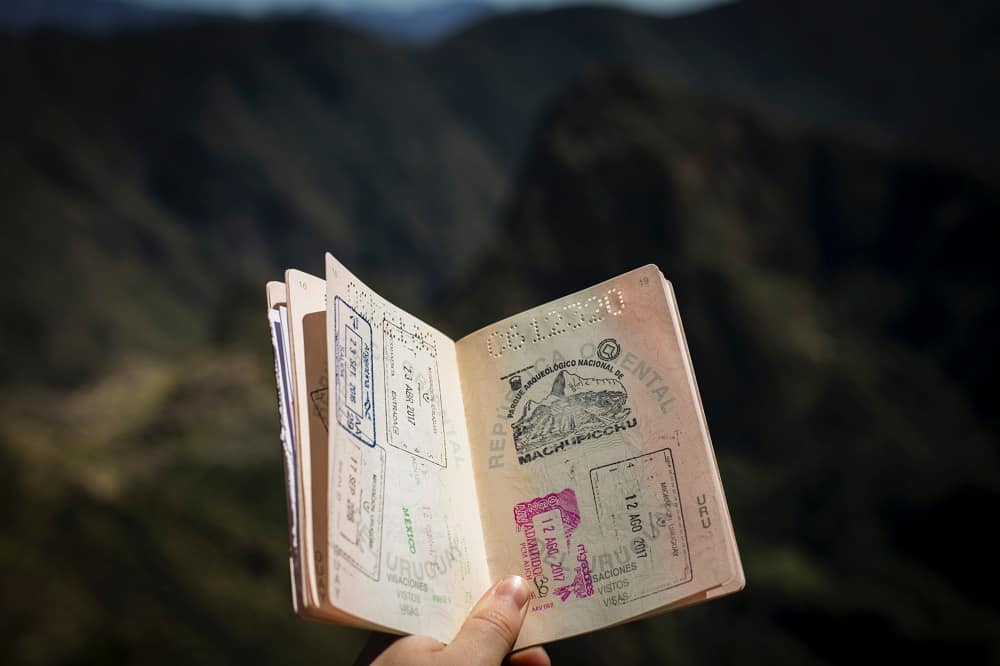 A trip to Brazil may require you to have a visa before you go. Depending on the country you are a resident in or where your passport is from, you may require a visa.
If you do so then consult the experts in this area – you will find out more if you visit the website.
The Subway Features Women-Only Carriages
Subways in the main cities offer carriages for women only, yet this rule is only applicable during the peak hours from 6am to 9 am and 5 pm to 8 pm from Monday to Friday.
If men enter one of these carriages, they could face a fine of as much as R$1,000 which translates into $320USD. Outside the peak hours, both women and men are permitted to use these carriages.
The security on these subways does not tolerate any excuses, especially since the carriages state women-only warnings that are painted in both Portuguese and English.
Avoid Going On A Jungle Trek On Your Own
The Amazon is easily the most incredible habitat in the world. It also really big and comes with potential dangers to those that want to explore this habitat alone.
If you would like to venture into this rainforest, always use reputable and qualified guides that know the risks and the paths in the Amazon. This same rule is applicable to Pantanal.
Brazil Is Usually Safe For Tourists But You Have To Be Always Very Careful
Brazil is one of the least safe countries in South America and is renowned for the bad press when it comes to violence, crime, and higher murder numbers.
However, the reality behind these statistics is mainly to do with the criminal activities between the gangs that are based far away from tourist destinations.
In general, Brazil is relatively safe for visitors and tourists. The scenarios that involve tourists usually involve non-violent pick-pocketing or muggings, but in most cases, tourists usually do not encounter these issues. It is still wise to practice precautions in the main urban areas like Salvador, Recife, and Rio de Janeiro, and safeguard your belongings.
Brazil has one of the most beautiful islands in South America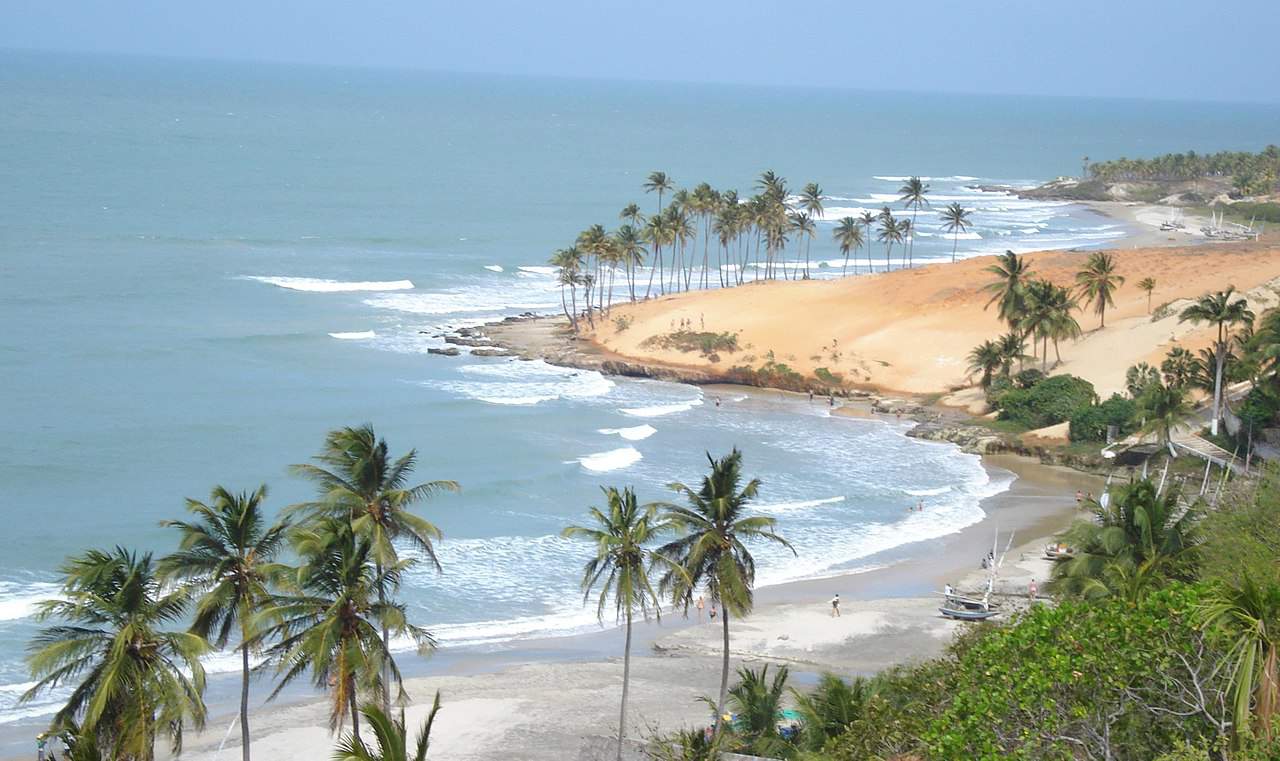 Florianopolis is a must-go when traveling in Brazil! It's a paradise and comes with everything you can demand from the island. Floripa (as locals call it) is heaven for backpackers, travelers, hikers, party people, surfers but also a great spot for some nice family time.
EDITOR's note: In one of our recent articles, we've selected 8 best beaches in Florianopolis but in total Floripa has 42 beaches around the island.
Best time to visit Florianopolis is between November and March, otherwise, the temperature is dropping down since it's located quite south.
There are many small villages and towns around the islands where you can score some fancy hotels, affordable Airbnb's or some amazing backpackers' hostels with great vibes.
Brazil or Brasil? Which is right?
Brasil (written with S) is the official name of the country in the Portuguese language. On the other hand, Brazil (written with Z) is the English version.
Therefore, both works but if you want to be 100% correct, follow this simple rule.
Brazil Can Become Expensive
It's often assumed that South America is a budget-friendly place to visit and in general, this is an accurate assumption. However, a few of the main cities like Rio de Janeiro and São Paulo can be costly, especially in wealthier neighborhoods like Leblon and Ipanema which are also some of the top tourist areas.
Check out our roundups of best hostels in RIO & SAO PAULO for backpackers.
Brazil is also not a country that you want to purchase electronics from. With the increased import taxes, a few items are often double sometimes even more than the price that you would have paid in Europe or the U.S. Accommodation, drinks and food are also pricey in the peak seasons like the Carnival and New Year where the prices are known to double or triple.
Avoid Hanging Your Bags Over The Back Of Chairs
Even though Brazil is regarded as safer than the press makes it out to be, theft and muggings do happen, and tourists should always be aware of this.
Hanging your belongings over a chair is not wise as it is easy for a person to grab your things and quickly run away. It is far better to keep your bag wrapped around the legs of a table or keep your belongings close to your body.
Consider Flying Instead of Traveling By Bus
If you travel outside of Xmas or Carnival, flying in Brazil can be quite affordable and cheaper than traveling by bus. Also, the infrastructure in many regions is not very developed and the travel time can be actually counted in DAYS.
You Can Drink Tap Water in Brazil, but You Won't Like It
Drinking tap water in Brazil is safe but due to its treatment process, the taste is not very good. Therefore, most Brazilians choose to drink bottled water instead of tap water.
Book Your Taxis Through The Airport Agencies or Use Uber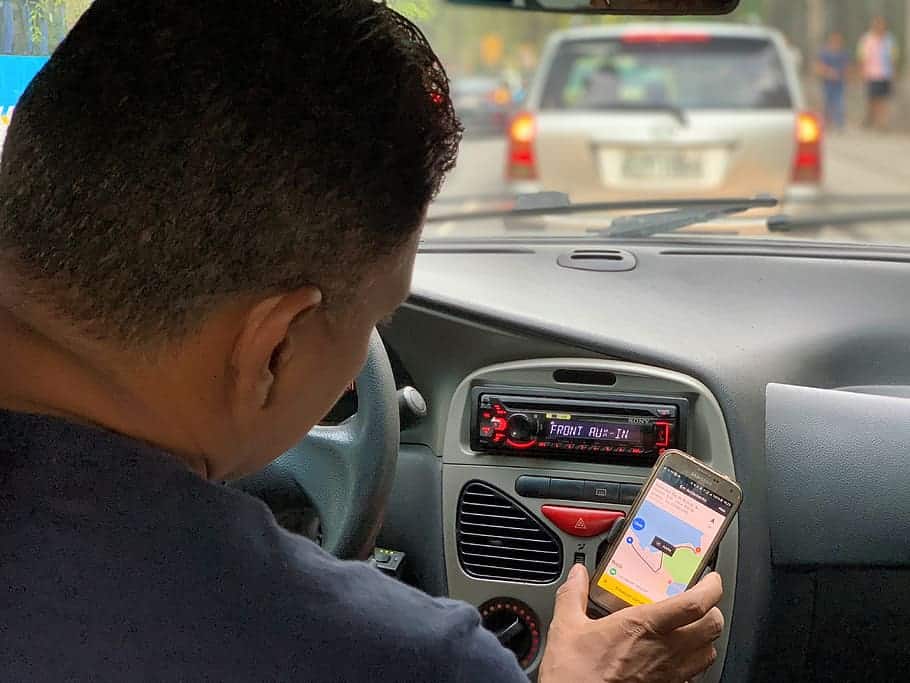 On arriving at an airport in Brazil, book your taxi through one of the agencies or call uber opposed to using the unofficial cabs. Even though it costs more, you will not be subjected to additional charges when you arrive at your destination.
There is also no change in the price caused by traffic which means you will arrive at a hotel without having to take unnecessary routes. Most of the taxi drivers are regarded as honest, yet there are a few that will take advantage of a foreigner that lacks local knowledge.
You can avoid these issues by booking your taxi through the airport agencies or getting a SIM card with data and calling yourself uber.
Brazil has the biggest carnival in the world
Rio Carnival draws 2 million people to the streets of Rio de Janeiro to enjoy dancing, music, and parades in amazing carnival costumes.
During Carnival, the most famous and largest carnival celebration in the world, street parades, blocos and bandas take place all over Rio. At any given time, there could be more than 300 bandas playing music.
Kissing strangers is customary
In Brazil, getting to know people is a quick process. Brazilians have an easier time breaking through the emotional gap since they don't value personal space.
When a male is introduced to an adult female, it is usual for him to kiss both cheeks – and then go.
Body language is as crucial as Portuguese in this context.
Guys aren't scared to wrap an arm around another male in order to stress a point.
A touch on a shoulder, a bear hug, and a salvo of air kisses are all part of an intricate social dance that culminates in a welcoming environment for visitors.