The islands of Hawaii are a magical paradise, filled with natural wonders, pristine waters and rich culture. Hawaii is home to 137, eight of which are habited.
The most popular, Hawaii, is affectionately referred to as the "Big Island" and is where most new visitors will land first.
The state's capital, Honolulu, is also the site of the largest airport in the islands. Even though the state has put forth tough restrictions in the wake of the Covid-19 pandemic, it is still open to tourism and there is much to see and do in the Hawaiian islands.
1. Bishop Museum – Recently reopened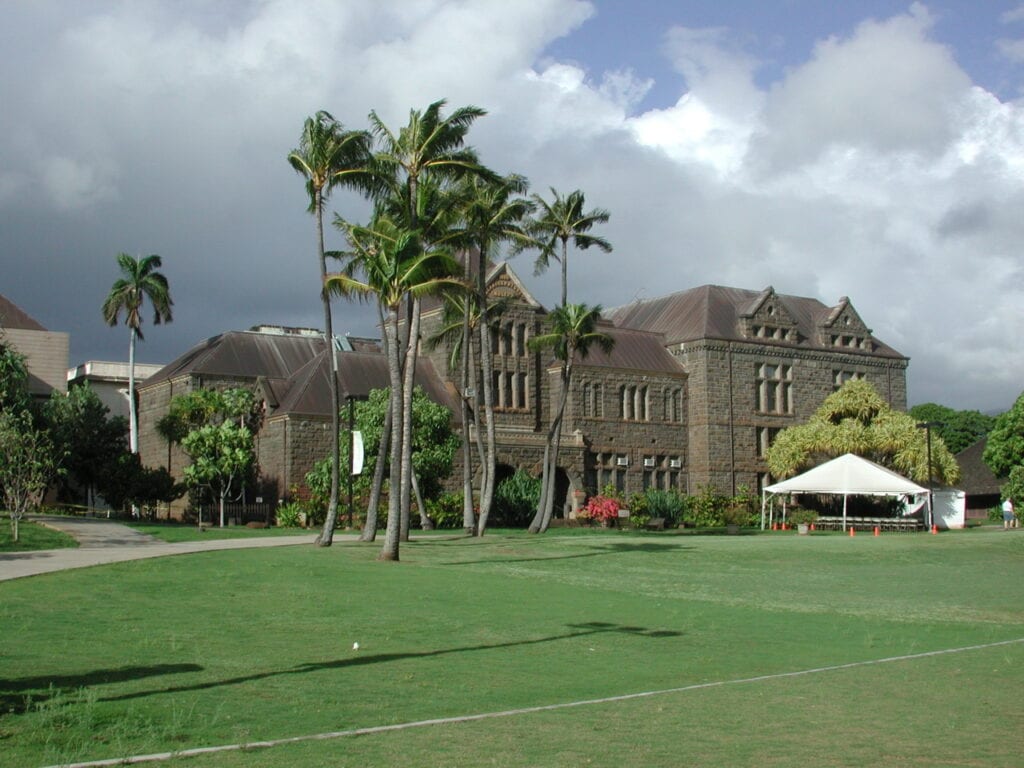 The Bishop Museum is a favorite of both tourists and locals alike and features some of the best art and cultural artifacts from the past and present.
Divided into three floors, this museum tells the story of the world before humanity through a series of myths and stories. It also provides visitors with an in-depth look at the people who currently inhabit the islands and a glimpse into the other world of mystical creatures who watch over Hawaii.
The museum also offers special limited-time exhibits that offer something for the whole family.
2. The Maui Ocean Center – Recently reopened
With some of the most diverse marine diversity on the planet, it is no wonder that people flock to the Maui Ocean Center for an up-close look at the species of the island chain.
Hawaii's remote location in the Pacific ocean make it uniquely positioned to enjoy some of the most rare coral reefs, marine animals and flora in the world.
Many of these plants and creatures have made the Maui Ocean Center their home, and a visit to this aquarium is a must-do on any new traveler's list
3. The Polynesian Cultural Center – Recently reopened
Oahu's top attraction, the Polynesian Cultural Center is one of the best places to explore the rich culture of the Pacific islands.
Visit authentic villages and meet the local people, enjoy a fun and festive traditional dinner and luau, experience a one of a kind fire show with more than 100 Polynesian performers and take a personalized Circle Island tour. This experience is wildly popular, even during Covid, so it pays to reserve your tickets early.
4. Mauna Lani-North Course for Golf Lovers
Golf lovers flock to Hawaii for its pristine courses, and few are more spectacular than the Mauna Lani course. Set on a gorgeous backdrop of swaying palms and positioned on top of a lava bed, this golf course is ringed by the breathtaking Kiawe forests.
Be sure to stop by hole number 17, a golfer's favorite that is tucked into a natural amphitheater. It is also one of the most popular spots for a photoshoot
5. Battleship Missouri Memorial at Pearl Harbor
Instrumental in the battles of World War II and the site of the bombing of Pearl Harbor, the Battleship Missouri was one of the few warships sent to Hawaii to defend the US territory (which later became a state).
The memorial now stands as a historic attraction, welcoming millions of visitors a year. The battleship is open for tours four days a week, and expert guides give in-depth talks on the ship's role in the war. After the guided tour, guests are free to explore on their own.
6. Honolulu Museum of Art
The Honolulu Museum of Art houses some of the most influential pieces in the island chain's history, and is a must-visit for any art lover. "HoMa" features stories, films, "Art After Dark," and Family Funday Sundays for residents and visitors alike.
One of the most popular exhibits features an up-close look at Mt. Fuji, Japan's most iconic volcano.
The daily exhibition features works by native Hawaiian artists including interactive exhibits and family-friendly installations that kids can touch and explore. You can reserve your tickets for HoMa online before your visit.
7. Chocolate Factory Tour
Sweet tooth holders rejoice! The Chocolate Factory tour is open for business during Covid. Hawaii is home to an abundance of cacao trees, and the island chain produces some of the tastiest chocolate in the world.
On this tour, you will visit the chocolate plantation and get an insider's view of how the chocolate is harvested, produced and packaged.
Visitors to the Chocolate Factory can enjoy samples of the different chocolates available, some filled with the best island complements like pineapple, macadamia nut and coconut.
8. Sunset Sail on Makani Catamaran
Few things compare to sunsets over Oahu, so if you're on the island, a sunset sail on a Makani catamaran is a must-do. Watch the deep orange sun as it sinks down beneath the horizon, the last traces of light dancing on the waters of the Pacific.
This tour is an excellent activity for couples who are seeking a romantic experience to top off their Hawaiian vacation.
After the sun sets, sail the warm waters with the lights of Honolulu as your backdrop. If you're lucky, you may even see a whale or dolphin dance by your boat. Tours start at $118 for adults with discounted rates for seniors and children.
9. Pearl Harbor Historic City Tour
Take a trip back into time as you explore some of the most iconic sites from World War II, and explore Honolulu's storied past on a guided tour.
The tour includes the USS Arizona tour, Battleship Row, Punchbowl National Cemetery, Downtown Honolulu and Aliiolani Hale, made popular from the tv show Hawaii Five-O. This day tour departs from Maui, Big Island and Kauai.
10. Kayak Rentals
People come from all over the world for Hawaii's waters, and the island chain is a major draw for surfers. Renting a kayak is one of the best ways to explore the islands by water.
Hawaii has more than 750 miles of coastline and more beaches than you can count, and every one of them offers kayak rentals by the hour or day.
The water temperatures in most places averages about 70 degrees Fahrenheit and the winds typically blow kayakers closer to shore rather than out to sea. When you rent your kayak, expert guides will let you know whether conditions are favorable for kayaking that day. Try renting a kayak at sunrise for a surreal experience.
11. Stand-up Paddle Board Rental
Another great way to experience a Hawaiian sunset is on a stand-up paddleboard. While most beaches are great for this fun activity, there are some that come highly recommended.
Makena Landing park, Waimea Bay, Hanalei River and Lanikai Beach are some of the most coveted spots for stand up paddleboarding. You will find many places along the way where it is easy to rent a paddleboard for the day.
12. Oahu Hidden Gems Tour + Snorkeling with Turtles
This all day tour starts with pickup from your hotel and takes you to Waikiki's Diamond Head volcano for a birds-eye view of the island's majesty.
This point is an excellent photo spot and was once the place where spectators stood to watch Amelia Earhart take her first solo flight from Hawaii to the mainland United States.
Next you visit Halona Blowhole, a natural geyser formed from melted and cooled lava. During the tour you will enjoy several photo stops at vantage points on the island, a macadamia nut and coffee tasting tour and a shrimp lunch on a local Hawaiian farm.
You will also visit the Dole pineapple plantation and end the day with a snorkel with native turtles, referred to as "Hona," by the locals. This tour is popular and sells out quickly.
13. Famous Beaches Bike Tour
Get your heart pumping and visit some of the island chain's most famous beaches by bike. The North Shore's famous bike path will take you alongside some of the most picturesque beaches that Hawaii has to offer.
An expert guide rides along and provides the history of the island and its sights. You will see Sunset Beach, the Bonzai Pipeline and some of Oahu's best surf breaks.
The tour lasts two hours and is tailored for bikers of every athletic level. Kids love this tour as well.
14. Diamond Head Hike
This hike is challenging and steep, but the people who conquer it say the views are worth the effort. On the eastern edge of Waikiki's coastline, the Diamond Head state monument is known for its breathtaking views, hiking trails and military history.
This hike is great as part of a day trip to the monument. The park offers picnic facilities, restrooms and concession stands. This hike is one of the more challenging, so expert hikers may enjoy this tour as part of their Waikiki visit. Admission to the park area is $5 and hikers can enjoy a self-guided tour.
Hawaii is home to amazing natural wonders and landscapes and is rich in history and culture. From snorkeling to sunset cruises, history tours and coffee tastings, there is no shortage of things to do in Hawaii during COVID.
The most popular tours are still in effect, even during Covid, and there is much to see and do in this Pacific island chain.