Snowbirds are typically drawn to markets like Sarasota-Bradenton, South Florida or Northern California, but these places with nice weather often come at a high price. So where can snowbirds retire within their budget without giving up sunny weather?
You'll be pleasantly surprised to learn that it's not difficult to retire in a city with wonderful weather without spending a lot of money. According to the findings of a new GOBankingRates research, there are many wonderful places to select from.
Of course, the average temperatures in each of the listed cities differ. Some offer a gentle shift in seasons, while some are renowned for their year-round warmth. This offers you some freedom to select the weather you prefer the most.
Some retirees find paradise in countries like Mexico and Costa Rica, but you do not necessarily have to move overseas for nice weather.
The ability to live on a manageable budget and a high percentage of residents who are 65 and older are two things all of these cities have in common.
Fairfield, California
Monthly expenses: approx. $2,850
Average rent for a one-bedroom apartment: $1,560
Percentage of population 65 and older: 13.1%
Quality of life: 66
Annual grocery spending: $4,540
Monthly cost of groceries: $380
Annual health care costs: $7,000
Monthly health care costs: $580
Annual utility costs: $4,010
Monthly utility costs: $330
Atlanta
Monthly expenses: approx. $2,740
Average rent for a one-bedroom apartment: $1,550
Percentage of population 65 and older: 11.6%
Quality of life: 72
Annual grocery spending: $4,150
Monthly cost of groceries: $350
Annual health care costs: $6,120
Monthly health care costs: $510
Annual utility costs: $3,920
Monthly utility costs: $330
Greenville, South Carolina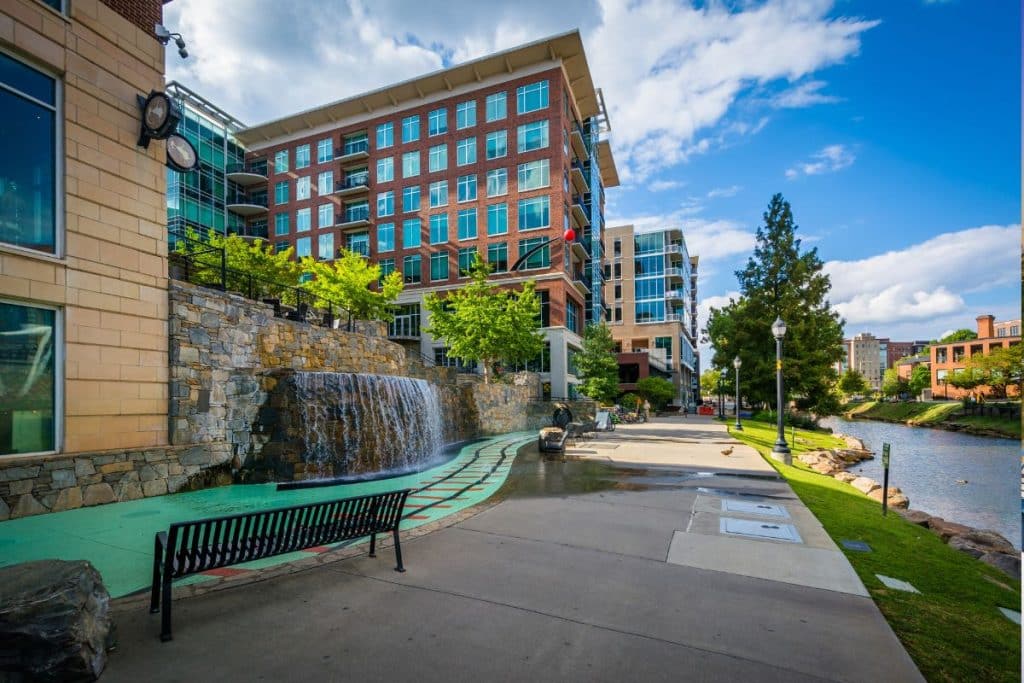 Monthly expenses: approx. $2,280 
Average rent for a one-bedroom apartment: $1,060
Percentage of population 65 and older: 14.4%
Quality of life: 72
Annual grocery spending: $4,190
Monthly cost of groceries: $350
Annual health care costs: $6,760
Monthly health care costs: $560
Annual utility costs: $3,665.73
Monthly utility costs: $305.48
Oklahoma City
Monthly expenses: $2,150
Average rent for a one-bedroom apartment: $860
Percentage of population 65 and older: 12.6%
Quality of life: 69
Annual food expenditures: $3,980
Monthly cost of groceries: $330
Annual health care costs: $7,815
Monthly health care costs: $650
Annual utility costs: $3,670
Monthly utility costs: $306