Which Caribbean islands are not affected by brown algae, you may be wondering, if you have heard of problems with sargassum algae in Mexico, Florida, and the Caribbean.
We have compiled a list of Caribbean beaches that have historically not been affected by the seasonal bloom of sargassum to help you with your travel plans.
Suggested: These Beaches Around Cancun Have Little To No Seaweed
Note: As the seaweed season is nearly over, most of the Caribbean beaches are free of sargassum. The ones listed below are clean all year around.
Palm Beach on Aruba, Dutch Caribbean
Aruba, a Dutch Caribbean island, is known for its fine white sand beaches, opulent resorts and refreshing breezes. Its well-known beaches, including Eagle Beach, Palm Beach and Baby Beach, are fortunate to lie outside the hurricane belt and the sargassum seaweed belt.
Grace Bay Beach in Providenciales, Turks and Caicos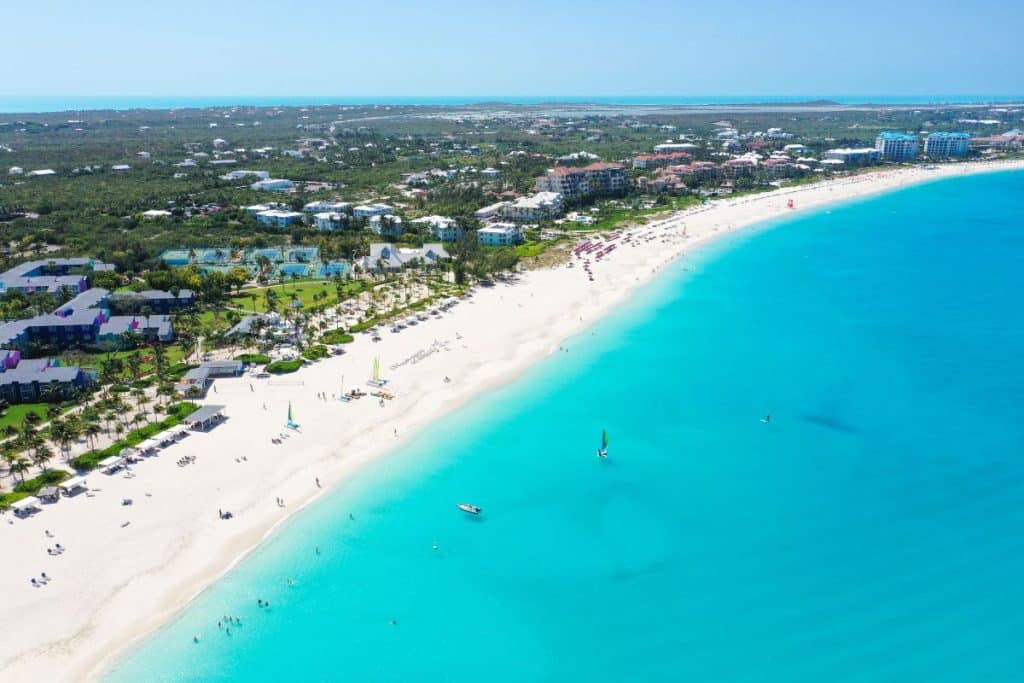 Grace Bay Beach, another of the most beautiful beaches in the world, offers crystal clear sea waters and incredibly soft sand. This long coastline is especially calm because it is protected by a barrier reef. At Grace Bay Beach, the water bottom is pristine and smooth.
If you are looking for a Caribbean beach without seaweed for a family, couple or group vacation, Grace Bay in Providenciales, Turks and Caicos, is unquestionably a place to take into consideration.
Playa Porto Mari on Curacao, Dutch Caribbean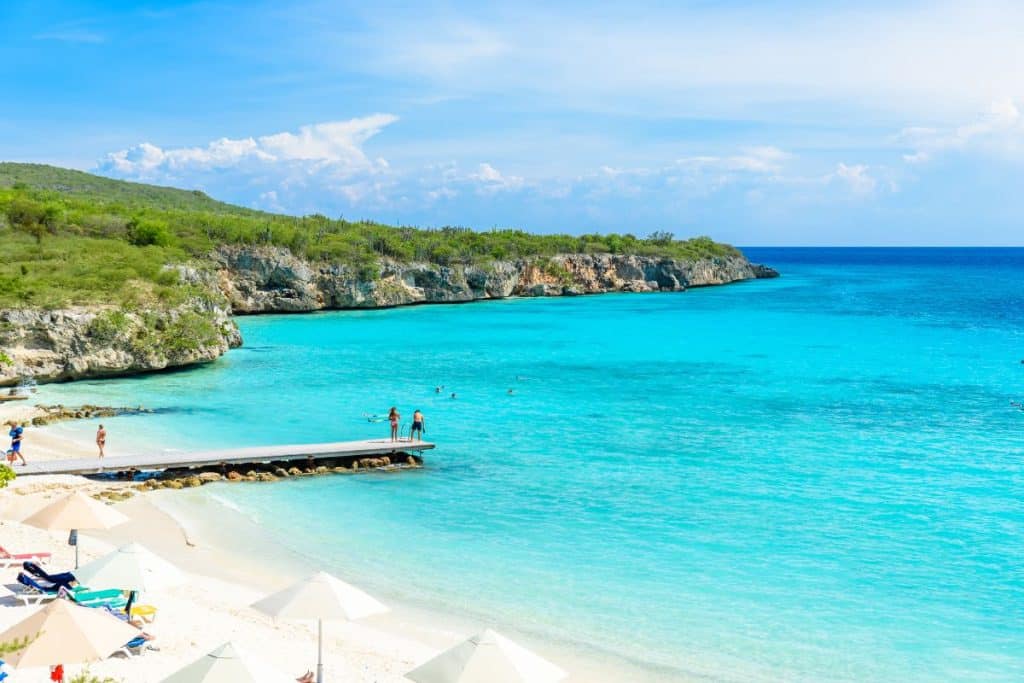 One of Curacao's most stunning beaches is also one of the most beautiful algae-free beaches in the Caribbean. Playa Porto Mari, a private beach on Curacao's west coast, charges an entrance fee (visit the Porto Mari website for hours and prices), but the cost also includes access to a number of amenities.
Morne Rouge Beach on Grenada
On the island of Grenada, there is a stunning, seaweed-free coastline with crystal clear waters. Although it is less known than Grand Anse Beach and also known as BBC Beach, Morne Rouge is hardly affected by Sargassum algae.
Especially families enjoy swimming here because of the calm sea. If you are looking for a family-friendly Caribbean beach without seaweed, Morne Rouge is an excellent choice.
Grand Anse in St. Georges, Grenada
Sargassum seaweed has not yet invaded Grenada's beautiful Grande Anse coast. Quite apart from its gorgeous beaches, Grenada is a popular Caribbean destination thanks to its artisanal rum farms, organic bean-to-bar chocolate, and mountains dotted with waterfalls.
Playa Norte on Isla Mujeres
If you really want to go to the Caribbean coast of Mexico, there are still some beaches there that do not have Sargassum algae. Sargassum tides are most likely to hit the exposed eastern coasts, but some beaches, like Playa Norte on the island of Isla Mujeres in Quintana Roo, are usually free of seaweed. Much depends on the wind and ocean currents, however.
Secret Beach Belize
Belize is home to many beautiful beaches, but one that stands out from the rest is Secret Beach. As the name suggests, this beach is hidden away from the crowds and is a secluded spot that's perfect for those looking to escape the hustle and bustle of everyday life. Also, seem this amazing place is a secret to Sargassum as you won't find it there.
Located on the island of Ambergris Caye, the Secret Beach is a true hidden gem. The beach is not easily accessible, which adds to its charm. Visitors can get there by boat or by renting a golf cart to drive along a rough road that leads to the beach. Despite the challenge of getting there, the reward is worth it as you'll find yourself surrounded by crystal-clear water, soft white sand, and a stunning view of the horizon.
The Secret Beach is not only a perfect place to relax and unwind, but it's also an ideal spot for water sports enthusiasts. Snorkeling, paddleboarding, and kayaking are just a few of the activities you can enjoy on this beach.
Little Bay Beach, St. Maarten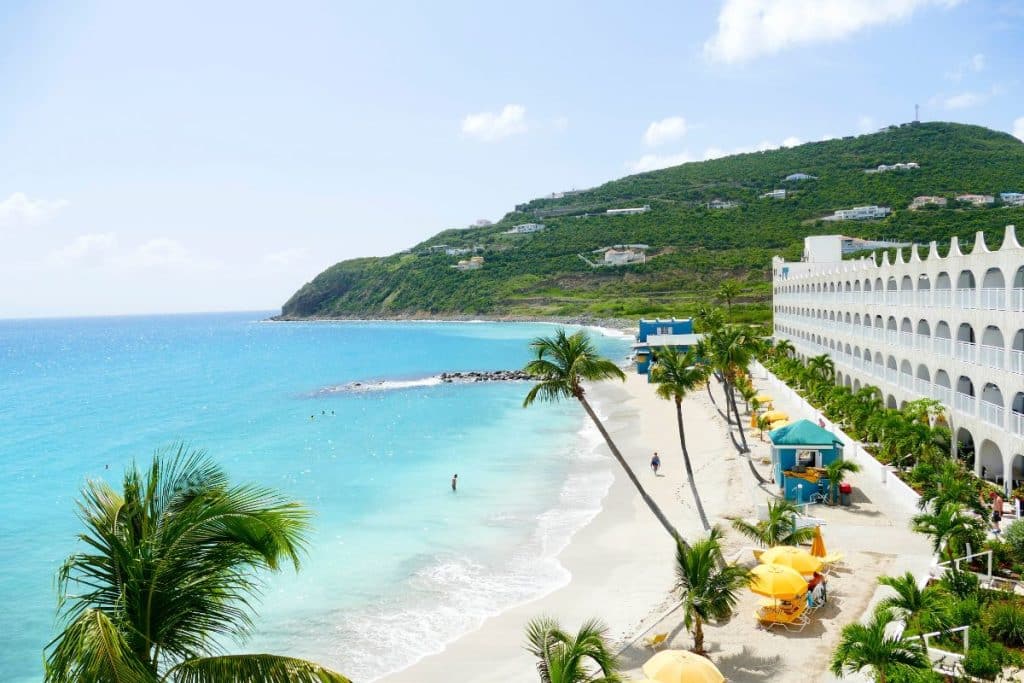 Little Bay Beach is typically in pristine condition year-round.
This small island is divided between Dutch and French territories and has 37 beautiful beaches spread over its 34 square miles. Sargassum can occasionally be a problem, especially on the east coast.
Little Bay Beach on the south side of the island, just minutes from the capital city of Philipsburg, is an excellent choice if you are looking for a beach in St. Maarten without seaweed.
Due to its location on a secluded peninsula and the protection provided by rocky outcroppings on both sides, it is rarely affected by sargassum seaweed.
Southern Tip of Antigua, Antigua & Barbuda
Although the opulent St. James Club on Antigua's eastern windward side had to be closed for three months in 2019 because of an enormous surge of Sargassum seaweed, numerous other Antiguan beaches often have no sargassum seaweed.
Located on the southern tip of Antigua, Curtain Bluff Resort is situated on two beaches in a private setting where little seaweed arrives.
The 72-room boutique resort's amenities include an all-inclusive gourmet restaurant, tennis, squash, sailing, guided snorkeling excursions, and sea kayaking.
Playa PortoMari, Curaçao, Dutch Caribbean
Renowned as a beloved summer getaway, Curacao entices travelers with its stunning beaches and remarkable amenities, and Playa PortoMari stands out among them.
This beach ranks high on the list of popular destinations in Curaçao, celebrated for its vibrant marine ecosystem, well-designed facilities, and captivating natural splendor. Divers are drawn to the awe-inspiring double reef, while snorkelers can trace trails that unveil an array of reef formations teeming with captivating oceanic creatures.
A unique highlight of Playa PortoMari is the presence of freely roaming wild pigs, particularly enchanting during the evening hours, leaving visitors with an irresistible desire to extend their stay and savor every moment in this idyllic setting.
Playa Porto Mari charges $3 for general admission (free for children under 11) and $3.50 for chairs. It opens at 9:30 am and closes at 6:30 pm.
Bloody Bay and Long Bay Beaches in Negril, Jamaica
Hidden Gem of Negril boasts Bloody Bay and Long Bay which are havens of natural beauty, distinguished by its remarkable sargassum seaweed-free beaches.
They are idyllic escapes where beach lovers can revel in crystal-clear waters and powdery sands without the intrusion of the seaweed.