With 12 properties in Quintana Roo and two openings planned for the last quarter, Joan Trian Riu, general manager of the Spanish chain "Riu," ensures that Cancun is "the most profitable vacation destination in the world."
According to the businessman, the strategy is to be in the best destinations and locations, and for them, Cancun is the most resilient destination in the world, and the pandemic has proven it. The numbers speak for themselves. Two more hotels will open in Cancun towards the end of the year.
"Cancun is the best vacation destination in the world from a profitability point of view," says the son of Carmen Riu Gueell, who owns the Riu Hotels & Resorts chain along with his brother Luis.
"Mexico has taught us how to build the safest hotels in the world; many of the engineers we work with in Africa, Asia and the rest of the Americas are Mexican; also, our Mexican animation team has improved the Riu parties in our luxury hotels."
Although the claims are specific to one organization, they are indicative of broader trends in the tourism industry. The explosive rise of Cancun and Quintana Roo in recent years has made them extremely attractive to potential investors. Many of the world's best-known hotel brands are increasingly trying to open new hotels in the region.
For instance, Hilton has invested billions of dollars in Quintana Roo, opening five high-end properties in Cancun and Tulum last year, with several more planned along the coast.
Marriott is following suit, opening its own all-inclusive resort to attract luxury-hungry travelers.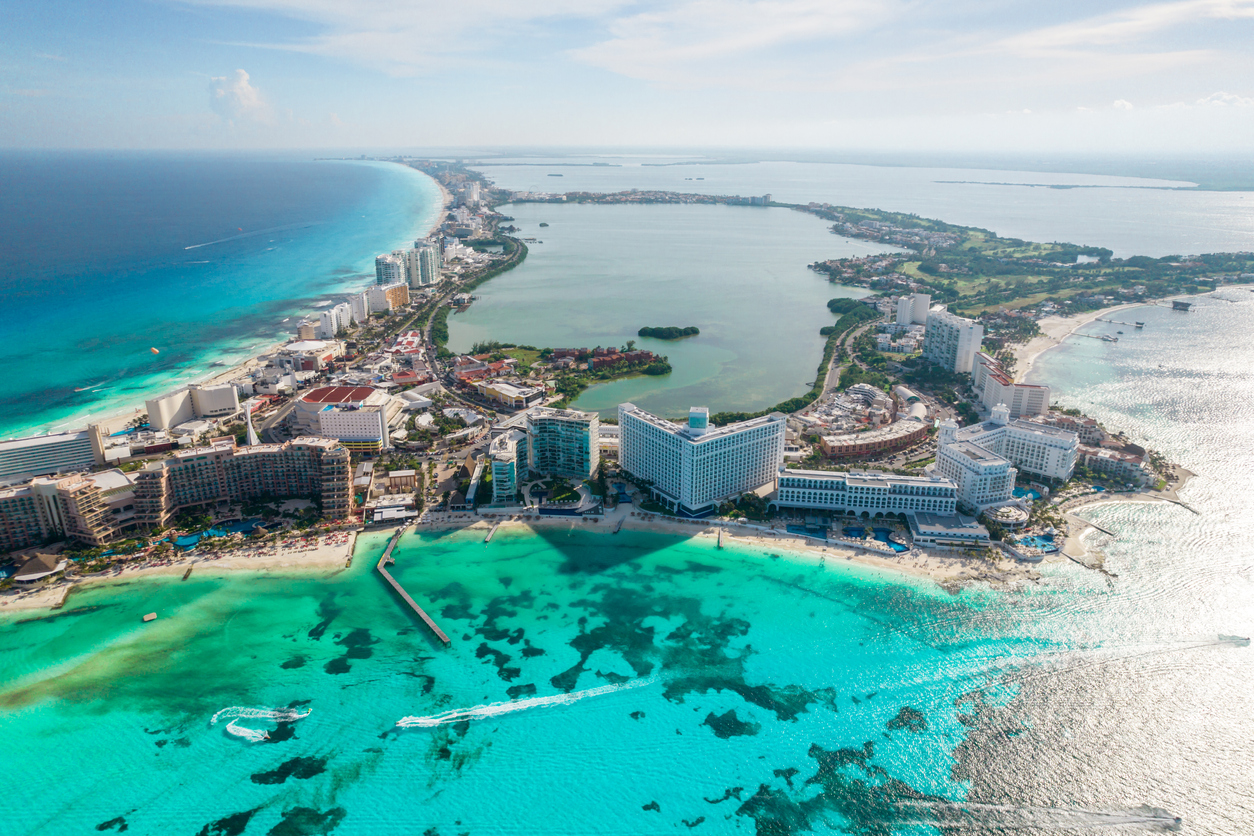 There were fears that the glory of Quintana Roo would be limited due to the pandemic.
But investment has continued to flow, establishing Cancun and the rest of the state as long-term competitors on the world tourism stage, not just fleeting success stories of the pandemic.
Cancun International Airport is now one of the top ten busiest hubs in the world, an amazing feat considering how small it is compared to others on that list.