Spain has announced plans to offer "digital nomad" visas, allowing non-EU nationals to move and work there.
The visas will provide remote workers with a lower cost of living and tax savings.
These visas will be available to people who work for overseas companies or those who earn no more than 20% of their income from Spanish companies.
The law has not yet been passed, but it is expected that the visa, which would effectively be a residence permit, will initially be valid for one year. It is expected to be renewable for up to five years, depending on the circumstances of the applicant.
Close family members, such as children or a spouse, may also accompany the applicant.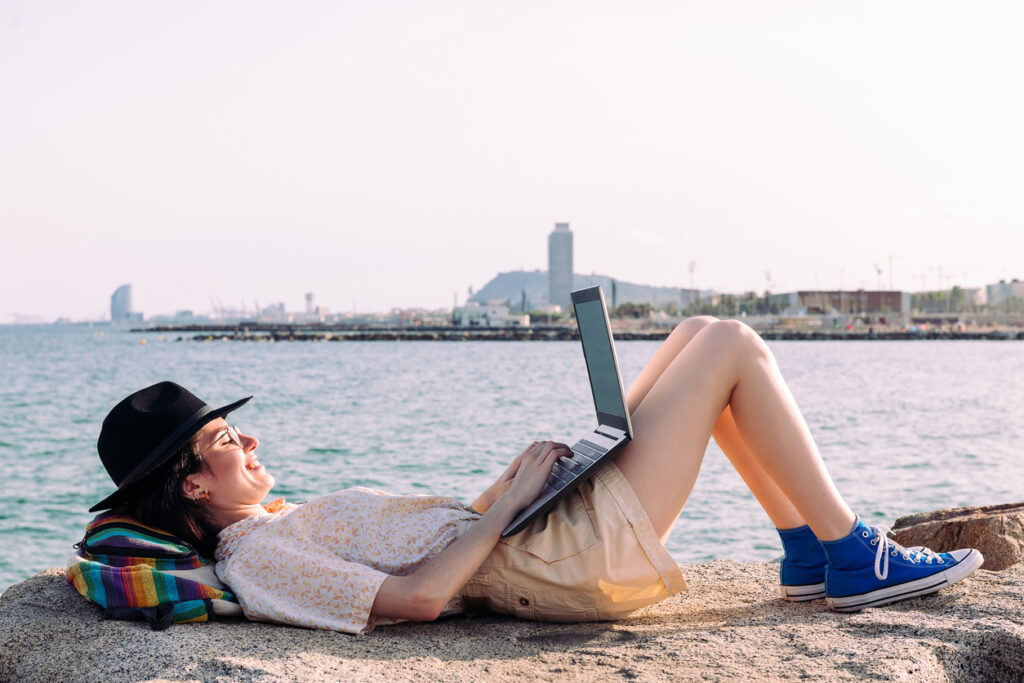 Anyone applying for the visa must be from a country outside the European Economic Area and prove that they have worked abroad for at least one year.
They must either have an employment contract or, if they are freelance, prove that they have worked regularly for a company outside Spain.
Applicants must also prove that they have a Spanish address and that they earn enough money to support themselves.
It is still unclear whether a criminal background check will be required.
Workers would pay 15% tax for the first four years of their stay in Spain, as opposed to the usual base rate of 25%.
Spain is hardly the first nation in Europe to provide any sort of visa for digital nomads. Croatia, Estonia, and Iceland have their own visas and their own set of standards.
For instance, Croatia requires candidates to make at least €2,300 per month. In the meanwhile, they must make €3,500 in Estonia, €7,100 in Iceland, and €700 in Portugal.
Spain is anticipated to set a minimum income requirement of roughly €2,000 per month.
In October 2021, Greece also announced a program for digital nomads. It provides one- to three-year stays, but applicants must make at least €3,500 per month.
In some nations, candidates are required to have both a regular minimum income and a predetermined quantity of money in the bank (in the Czech Republic, this amount is at least €5,500). Some people can additionally demand that candidates have private health insurance.
Digital nomads already flock to Madrid, Valencia, and Barcelona, with Barcelona emerging as a top choice for entrepreneurs.