One of the biggest stumbling blocks to becoming a digital nomad and working from wherever you want: Income requirements. Many countries want to make sure you're earning a set amount per month before they'll grant you a visa to stay.
These seven countries are welcoming remote workers without requiring proof of earning more than $1,500 per month.
1. Bermuda – $0 income requirement
Since summer 2020, the Caribbean nation of Bermuda has offered a "Work from Bermuda" certificate that allows you to bring your family to live for up to 12 months with no minimum income requirement. The business-friendly beach environment is a great blend of infrastructure for online work and an island setting for relaxation.
Bermuda is not a low-cost-of-living country, though. To be comfortable, you'll probably need to earn an income similar to what you'd make living in the U.S. Even with no minimum income requirement, immigration officials may ask to see bank statements that prove you can support yourself.
2. Brazil – $1,500/month income requirement or $18,000 bank balance
You can either show proof of monthly income or a bank balance to qualify for the remote work visa in Brazil. Explore the Amazon, the beaches and everywhere in between during the one year (can be extended for another year) your visa allows you to live in this South American country.
One of the biggest benefits of Brazil is that it's a large nation and you can pick the area — big city? remote outpost? — that best suits your needs and your pocketbook. The cost of living is quite varied but the business infrastructure is good in most areas.
3. Cabo Verde – 1,500 euro (about U.S. $1,675) bank balance
Located off the west coast of Africa, Cabo Verde's seven islands offer the "Cabo Verde Remote Working Program" that allows digital nomads and their families to live for six months and renew for an additional six months. You have to show a 1,500 euro bank balance (higher for families).
The tropical climate of Cabo Verde is an excellent backdrop for remote work but high-speed Internet access can be limited. However, mobile access is generally good on all the islands.
4. Colombia – $684/month income requirement
When it comes to affordable digital nomad visas in South America, Colombia is one of the top choices. As a remote worker, you can join the "Visa V for Digital Nomads" program and get a visa that lets you and your family stay for up to two years.
Colombia's big cities — notably, Bogota and Medellin — offer good internet access and a robust startup culture blended with access to beautiful beaches, colorful neighborhoods and good food.
You do have to prove that you have income from outside the country to qualify for the visa, but your cost of living will be around 50% to 60% less than in the U.S.
5. Curacao – $0 income requirement
The "@Home in Curacao" program lets remote workers live on this Caribbean island for up to one year with no minimum income requirement and no income tax.
Water sports, coral reefs, and colonial Dutch architecture make Curacao a place worth staying in, but the internet infrastructure can be a bit slow if you need more data. However, there are many available WiFi spots in cities and mobile access is good nearly everywhere. You might be asked by immigration to show that you can support yourself while living in Curacao.
6. Ecuador – $1,275/month income requirement
Work remotely near the equator in Ecuador with a digital nomad visa that lets you and your family stay up to two years and potentially renew for another two-year stint. With this visa, you won't be able to earn income inside the country but you also will not have to pay income tax.
Ecuador's sunny weather, beautiful beaches, and Mayan ruins are excellent for any adventurer. Internet access in the cities is reasonably good. You may have to prove a higher minimum income if you are traveling with family, as well as show proof of accommodation (an AirBNB will do) and health insurance.
7. Mauritius – $1,500/month income requirement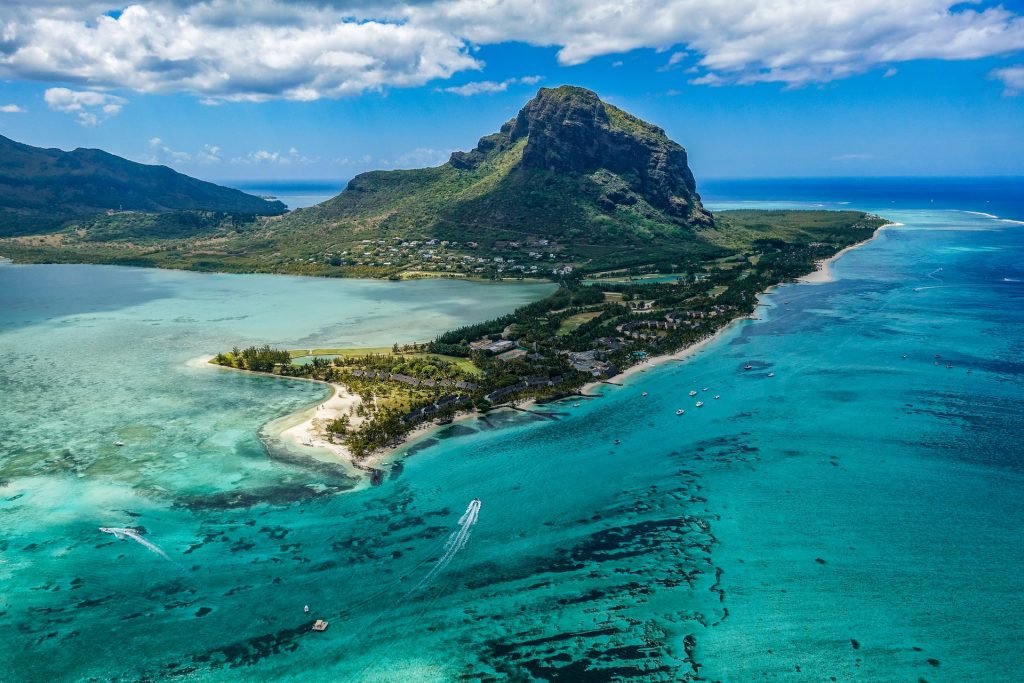 The island of Mauritius offers the "Mauritius Premium Visa" that lets you stay as a digital nomad for one year with fairly low-income requirements ($1,500 for an individual, $3,000 for a couple, and an additional $500 per family member).
If you live in the country for more than 183 days out of the year, you may have to pay some taxes in Mauritius. But the internet access and cost of living are reasonable and the culture, food, and beaches are renowned.
As always, confirm that you meet the requirements for these visa programs through each country's consulate.
8. Cape Verde – $1,500 average bank balance
Situated in the Atlantic Ocean off Africa's west coast, Cape Verde comprises seven islands. Known for its laid-back atmosphere and cultural diversity, Cape Verde has garnered attention from digital nomads, thanks to the introduction of the Cape Verde digital nomad visa.
This visa permits applicants and their families to relocate to the islands for an initial six-month period, with the option to renew it for an additional half-year. Notably, Cape Verde offers one of the world's most budget-friendly digital nomad visas, requiring only a minimum bank balance of $1,500 over the past six months.
The application process is hassle-free, and conducted entirely online, with responses typically provided within two weeks.