Mexico is rapidly emerging as a hot spot for digital nomads and for good reason. With its vibrant culture, affordable cost of living, stunning landscapes, and welcoming communities, it provides an ideal environment for remote work.
From the bustling cosmopolitan energy of Mexico City to the tranquil beach towns of Tulum and Playa del Carmen, there are diverse destinations to suit every lifestyle.
High-speed internet, co-working spaces, and a thriving ex-pat community further enhance the appeal. Additionally, Mexico's rich history, delicious cuisine, and vibrant festivals offer endless opportunities for exploration and inspiration.
It's no wonder that Mexico is capturing the attention of digital nomads seeking an unforgettable work-life balance. Here are some of the best cities for digital nomads in Mexico:
10. Puerto Escondido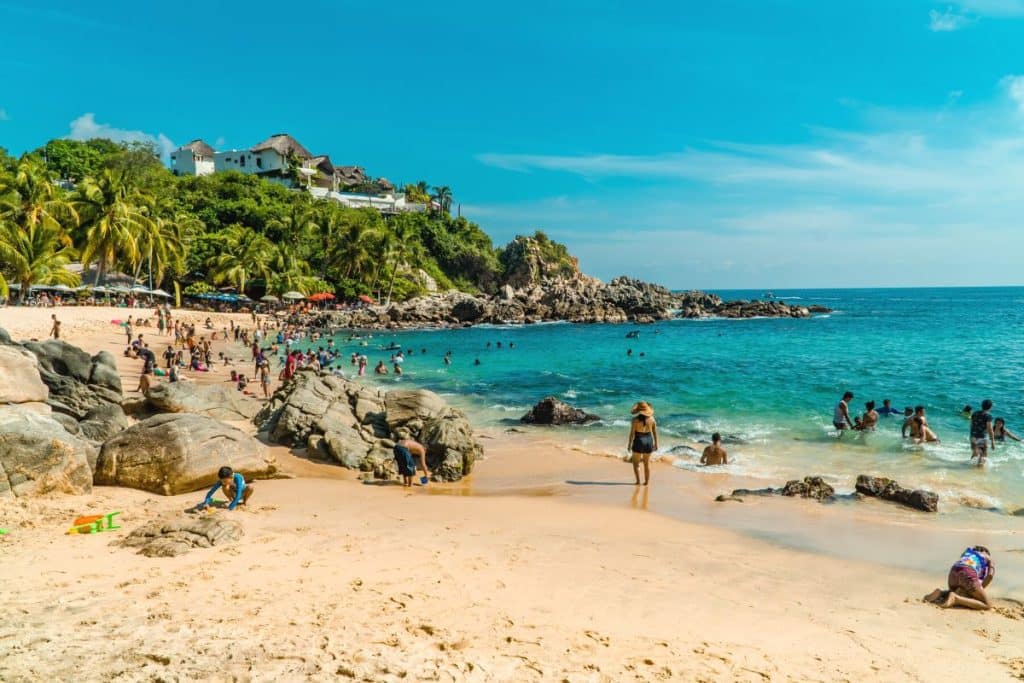 Puerto Escondido in Mexico is a growing location for digital nomads. Puerto Escondido, a gem on the coast of the state of Oaxaca in the south of the country, is worth spending a few months there, especially if visitors already have Oaxaca City on their itinerary. Not only is the place a surfer's paradise, but it also boasts a thriving nightlife, making it a wonderful area to meet people. La Punta is a nice place to stay, but Rinconada is also a good alternative for extended visits.
9. San Cristobal De Las Casas
Although Chiapas is the most underrated state in Mexico, it has a lot to offer. As a result, it is increasingly recognized as one of the best places in Mexico for digital nomads. Travelers should treat themselves to a month or two in San Cristobal de las Casas to work abroad while exploring the area, because there are so many natural treasures to see and experience.
8. Oaxaca City
Oaxaca City (Oaxaca de Juárez) is the main city in the state of Oaxaca and a lively tourist destination in southern Mexico. Digital nomads are attracted by the city's vibrant streets and affordable prices, but the hospitable locals and excellent guacamole, mezcal, and chocolate might convince them to remain for a while.
7. Mexico City
Mexico City is a good choice to settle near a major airport if you plan to travel regularly as a digital nomad. The best neighborhoods in Mexico City for digital nomads to live and work are La Condesa and Roma.
6. Sayulita
For a while, Sayulita went unnoticed, but now it's getting the attention it deserves from digital nomads. Travelers can head to Nayarit in western Mexico to find a nice work-life balance in this quiet surf town that is gradually becoming known as one of the best places in Mexico for digital nomads.
5. Guadalajara
Tequila and mariachi enthusiasts will both appreciate Guadalajara, another picturesque city in the state of Jalisco. Guadalajara is an affordable, culturally diverse city where digital nomads should stay for a while.
4. Mérida
The city of Mérida, where there is much to do, is generally considered one of the safest cities in Mexico. This thriving city north of Tulum is about 4.5 hours from Cancun Airport and has a low petty crime rate and plenty of inexpensive lodging alternatives.
3. Puerto Vallarta
On the Pacific coast of Mexico, the resort city of Puerto Vallarta is thriving. Puerto Vallarta is full of charm and gringos and has some of the most beautiful beaches in Mexico. It also has a historic downtown and is a great place for digital nomads.
2. Tulum
With its vibrant street art, white sand beaches and opulent resorts for Instagrammers to pose in front of, Tulum has long been considered an influencer haven. But Tulum is also worth a visit for digital nomads for other reasons. You can benefit from a slower pace of life, do yoga on the sand, and meet people who share the same hobbies – all while staying on a budget.
1. Playa Del Carmen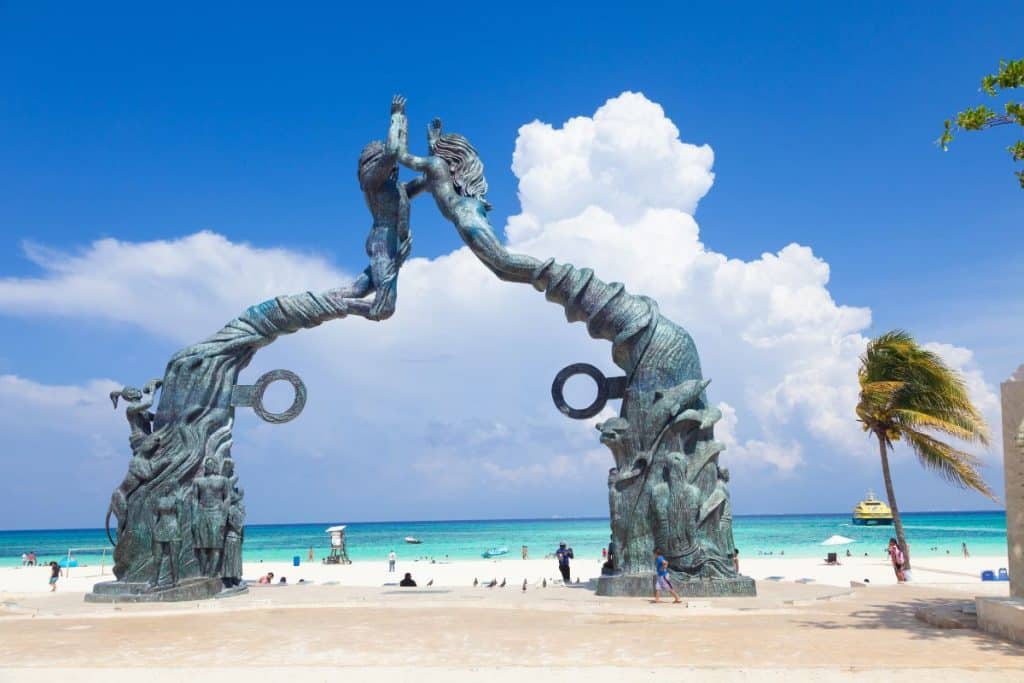 Playa del Carmen, one of the best places in Mexico for digital nomads looking to stay on the country's Caribbean coast, is a fantastic option and far less expensive than Tulum. After a long day at the computer, you may unwind on the city's gorgeous beaches and vibrant expat community.