A road trip across the enormous area of USA is a great way to explore this country. It lets you take advantage of USA's busy cities and also allows you to explore the countryside and get flabbergasted by the amazing natural sights you will drive along. It is truly a great experience.
This does come at a cost though. Long USA road trips can become quite expensive. You have to rent a car, pay for gas (prices are low in USA but it will still add up) and you also have to find a place to sleep at, not to mention all the other expenses that you will encounter along the way.
Cheap USA motels for your road trip can be friendly to your wallet, while also providing you with a comfy bed to rest in after a long day in your car. This article will help you find cheap motel chains in USA with hopefully the best price to comfort ratio.
Do You Really Need a Motel Room?
You might think that motel room is not worth your money. Sure, you might be able to find options that give you a place to sleep at for less money or even for free, such as camping, hostels or Airbnb's. You might not sleep in a motel every single night but when you can't find a cheaper or more suitable option, it is great to be prepared and choose the best option that is available at the moment.
Sleeping in a car is an option that might seem great for people travelling on a really tight budget but it is really not advisable. Sure, it's free, however, you will be uncomfortable, tired and really sick of it after a couple of nights in a car. Not to mention that it can be very dangerous and even illegal in some areas.
Whatever option you choose, it's hard to ignore the fact that motels are affordable, always easy to find and equipped with a nice bed that you will really appreciate during your road trip.
Cheap Motel Chains in USA
There is a plethora of motels in USA. Some of them are independent, while others are part of motel chains that operate across the country. I will focus on cheap motel chains offering a certain level of comfort and services that you can more or less rely on.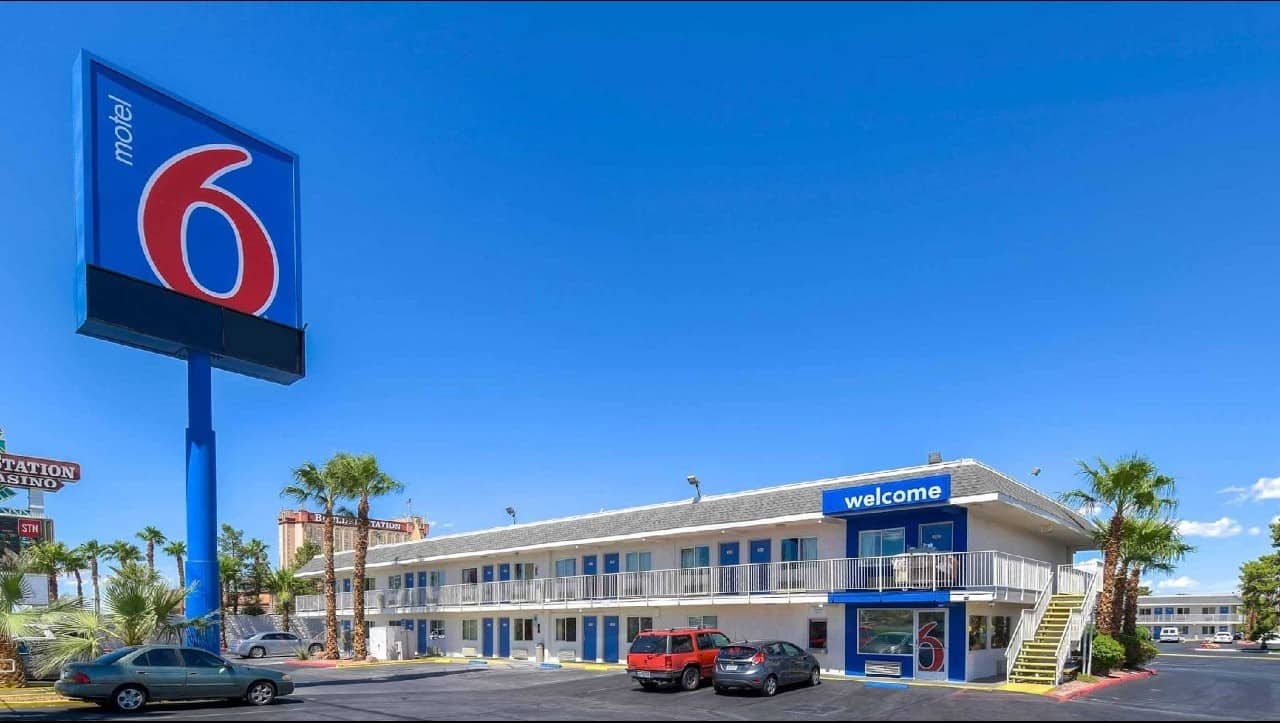 PRICES & AVAILABILITY -> BOOKING.COM
Motel 6 is one of the most popular motel chains in USA. Motel 6's motels are focused on keeping the price as low as possible, while also providing their guests with comfort they need after long days spent in a car or walking.
In 2008, Motel 6 started implementing a countrywide renovation program that aims to keep guests satisfied and to make all the motel rooms modern, stylish and functional. However, that's not all. Another goal of these renovations is to make the rooms more energy efficient and easy to maintain, which helps Motel 6 keep prices as low as possible and make budget travelers happy.
Motel 6 is focused on keeping its prices low, so they include only the really necessary things. For instance, you will have to pay extra if you want to have access to motel's wireless internet. You also don't get a little shampoo bottle and other amenities you might be used to getting for free. Breakfast is not included nor offered but you can get free coffee in the morning.
It is clear that Motel 6's motels are really a budget option, however, there is one upside in addition to the low price. If you are traveling with a pet, you can keep it in your room with no additional costs.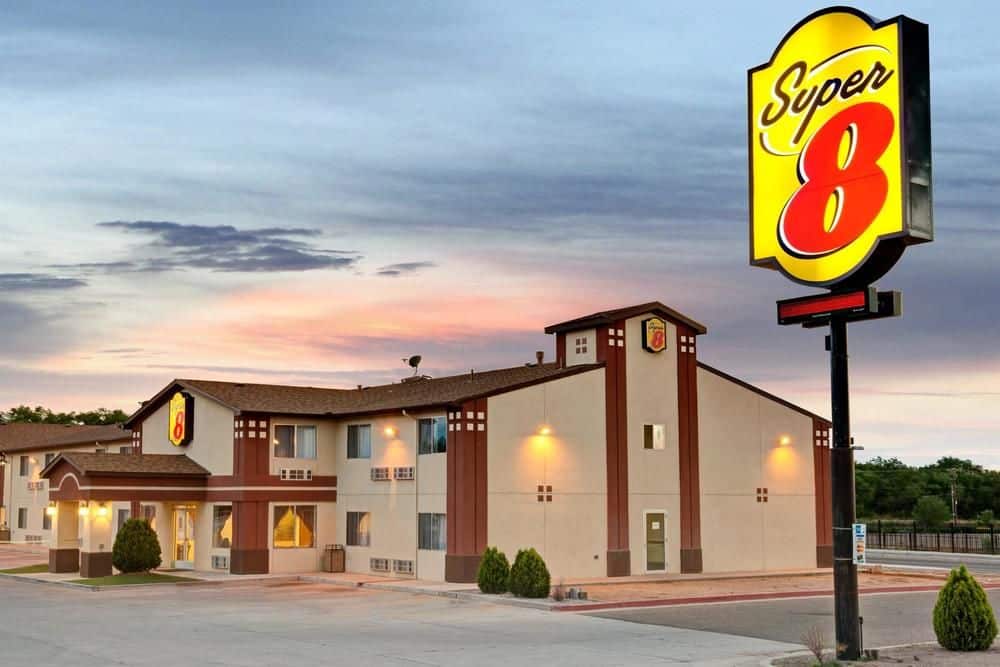 PRICES & AVAILABILITY -> BOOKING.COM
Another greatly popular budget motel chain is called Super 8. In fact, there are more than 2 000 Super 8 locations in the world, most of which are in USA. It is part of Wyndham Worldwide, which incorporates many other hotel and motel brands.
Super 8 is also keeping its prices as low as possible, however, unlike at Motel 6's locations, you get more for your money. Internet is included in the price and you can also enjoy a continental breakfast at each Super 8 motel.
If you are willing to pay a bit more for a much more comfortable stay (generally speaking), you should probably opt for Super 8 instead of aforementioned Motel 6.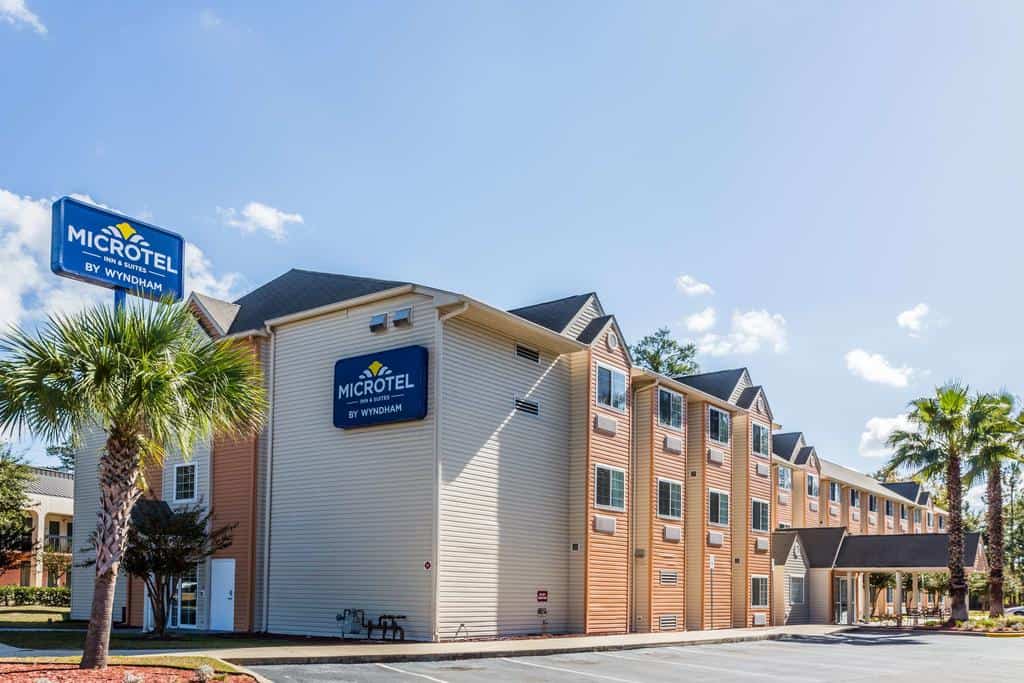 PRICES & AVAILABILITY -> BOOKING.COM
Microtel Inn and Suites is another hotel chain owned by Wyndham Worldwide. Microtel often ranks at the top of consumer satisfaction surveys and is also a great option to stop at during your USA road trip.
Yes, it is a hotel chain, not a cheap motel chain, but Microtel's rooms are still very affordable. Microtel Inn and Suites is considered a budget option, however, it's not nearly as cheap as Motel 6 for instance. Good news is that the price difference will most likely be noticeable as soon as you enter your room. Rooms are generally smaller but also nicer and more luxurious.
PRICES & AVAILABILITY -> BOOKING.COM
All Red Roof Inn hotels and motels are easily distinguishable thanks to their red roof, which gives this budget USA motel chain its name. The brand covers more than 500 locations across USA, most of which are southern and eastern parts of the country.
Like Motel 6, Red Roof Inn is also pet friendly and a great option if you are traveling with your loyal animal companion.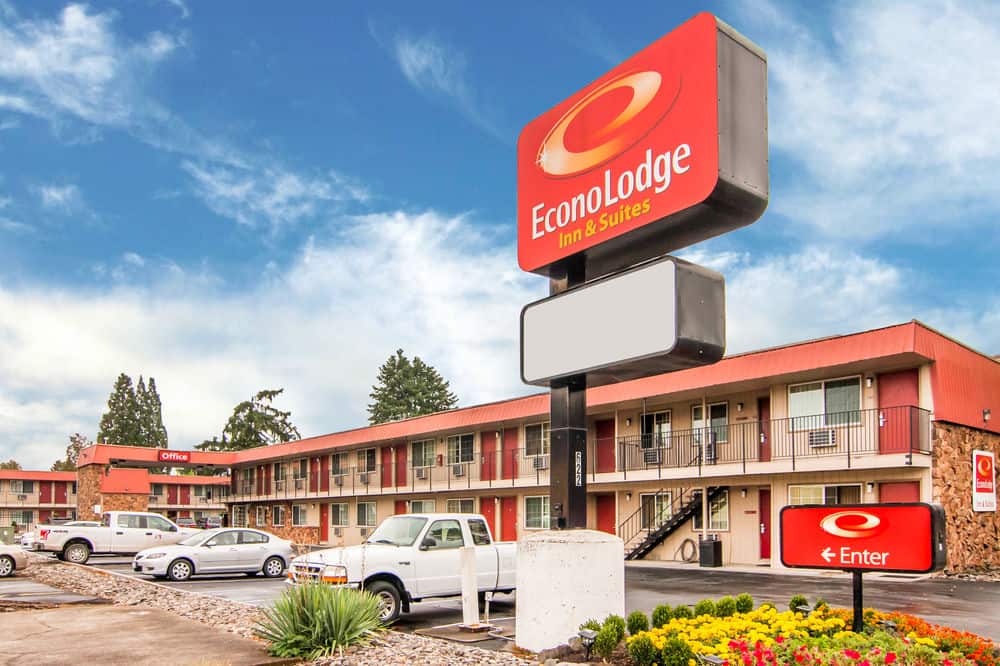 PRICES & AVAILABILITY -> BOOKING.COM
Econo Lodge is another great option for a budget traveler seeking for a great value. It has almost 1000 locations across USA, most of which are located conveniently very close to major roads you will find yourselves on during your road trip.
All Econo Lodge locations offer free breakfast that will give you the energy you need for another long day spent traveling and exploring.
---
We hope you will enjoy your road trip and stay in above mentioned places! Check out also cheapest hostels in USA on tripadvisor if you would like to spend a bit more and enjoy more comfort.
— PIN IT —