For travelers who have seen their free-movement rights denied due to the coronavirus pandemic, here is a list of countries that currently allow visitors to enter without a COVID-19 test or quarantine or with very few restrictions.
Also, find countries that have dropped all or most of their local Covid-19 restrictions.

Notice that governments can and will change entry restrictions depending on economic, political, and epidemiology factors. As of today, these are the ones welcoming back tourists, no questions asked.
Join our Travel Advice & Support FB Group
Countries Without COVID Mandates (No Vaccine, No Test)
United States
As of May 12, a notable change has taken place regarding the entry requirements for travelers visiting the United States during the ongoing COVID-19 pandemic. It is worth mentioning that no COVID-19-related restrictions or requirements are currently in effect for individuals entering the country. This significant update brings forth a sense of relief and convenience, as visitors are no longer obligated to provide proof of vaccination or present a negative COVID-19 test result upon arrival.
This development marks a positive step towards a more open and accessible travel experience, enabling visitors to enjoy their time in the United States without the burden of additional documentation.
Colombia
Proof of COVID-19 vaccination is no longer required to enter Colombia. In the same way, pre-entry and arrival COVID-19 tests are not required and quarantine after you enter Colombia has also been lifted.
Bahamas
Travelers are no longer subject to strict health checks when traveling to the Bahamas.
Visitors are no longer required to present a COVID-19 test or proof of vaccination prior to entry to the country.
While there is no quarantine requirement when entering the Bahamas, individuals who are symptomatic or test positive for COVID -19 must be quarantined.
India
The last pandemic-related travel requirement, the Air Suvidha form, has been eliminated, according to the Indian government.
As of today, Nov. 22, international travelers no longer need to fill out this form or present a PCR COVID -19 test. Previously, they had to do so to enter the country.
According to the official statement, the updates have been made "in light of sustained declining COVID-19 trajectory and significant advances being made in COVID-19 vaccination coverage both globally as well as in India."
Spain
Both EU and non-EU citizens will no longer need to present documentation of their vaccinations, recovery, or COVID-19 test results in order to enter the country as of October 21, 2022.
The government website states: "All COVID-19 travel restrictions for travelers to Spain have been lifted. The rules that previously applied to travelers coming to Spain no longer apply."
Canada
Canada is the latest country to drop Covid-related travel restrictions. Canadian Government announced on Monday, September 26 that all the border entry rules along with mask mandates will be dropped as of October 1.
Thailand
From Oct. 1, authorities will no longer require travelers to present proof of vaccination or negative COVID-19 test results. People will also be able to attend crowded events without having to produce proof of vaccination. Officials announced that the nationwide state of emergency, which expired on September 30, will not be extended.
The current rules will be scrapped starting Oct. 1.
Read our full post: Thailand To Remove All Entry Requirements For International Tourists On October 1
Turkey
Türkiye finally abolishes all health requirements for international tourists.
As confirmed by the Interior Ministry, international travelers no longer have to get tested or present other Covid-19 documents.
Previously, travelers who could not present a vaccination certificate when crossing the border were required to present a negative PCR test 72 hours before entry or a rapid antigen test within 48 hours of departure.
New Zealand
The government of New Zealand has announced that all COVID-19-related travel restrictions and testing requirements have been withdrawn.
Prime Minister Jacinda Ardern removed all vaccine restrictions, as well as the obligation to self-test after arrival, on September 13. Testing will now be "encouraged," but not required.
"It's time to safely turn the page on our COVID-19 management, and live without the extraordinary measures we have previously used," Ardern said in a statement. "Today marks a milestone in our response. Finally, rather than feeling that COVID dictates what happens to us, our lives, and our futures, we take back control."
Read our full post: New Zealand Drops Vaccine And Testing Requirements For International Travelers
Jamaica
Jamaica will drop pre-departure Covid-19 testing for all, vaccinated and unvaccinated visitors starting April 16.
"We're optimistic that these will serve to increase the appeal of Jamaica as a premier destination and keep us moving toward a stronger recovery for the tourism sector and our economy as a whole," said Edmund Bartlett, minister of tourism.
Austria
Effective May 16, all travelers will be permitted restriction-free entry as the country has decided to lift all of its COVID-19 entry rules, authorities have announced.
"Travel to Austria is possible for touristic purposes. From May 16, proof of vaccination/recovery or a test is no longer needed," the statement of the portal reads.
This news applies to all travelers regardless of their country of departure or origin.
Belize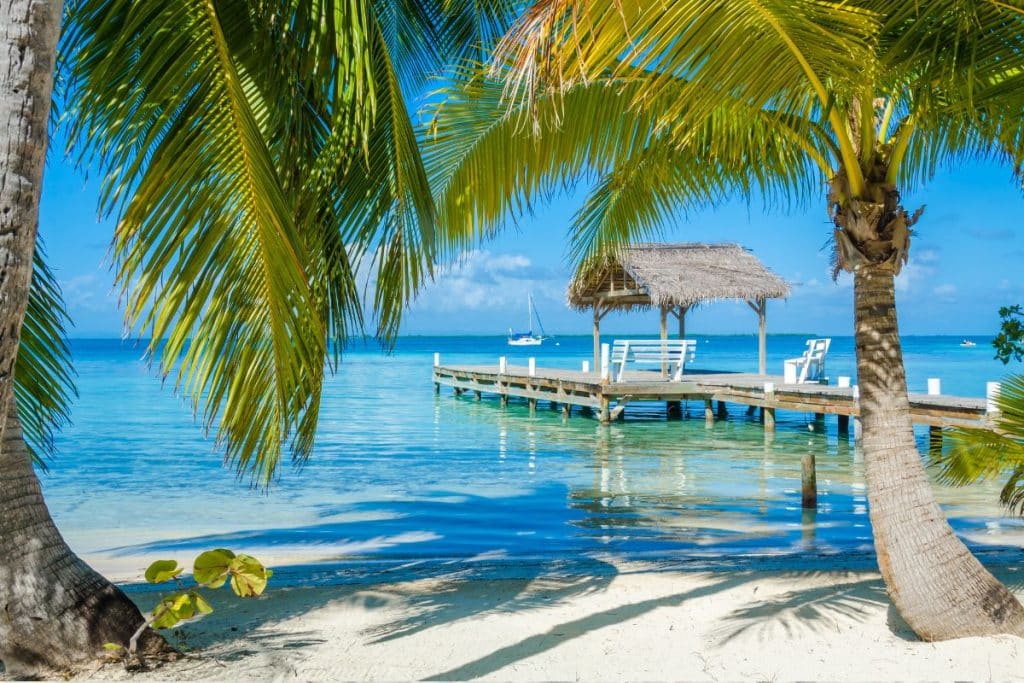 Belize has dropped all Covid-19 entry restrictions for international travelers. The move means that visitors no longer need to present proof of vaccination or a negative Covid-19 test taken shortly before departure to the Central American country.
Kevin Bernard, the minister of health and wellness for Belize, told reporters that "with the emergence of weaker variants of COVID-19 and with the global trend of restrictions being relaxed, the time has come to take the pressure off of our health systems,"
"We've reached a level where it's now everyone's personal responsibility to decide whether they want to be vaccinated or not."
Cyprus
According to the Cypriot government on Friday, travelers to Cyprus will no longer have to present a valid COVID -19 vaccination or a recovery certificate, nor will they have to present a negative COVID -19 test from June 1 to enter the country.
The government has also decided to abolish the requirement to wear face masks in all indoor places in Cyprus from June 1, with the exception of hospitals, nursing homes and other indoor medical facilities.
Ireland
Those heading to the countless festivals in Ireland are no longer subject to Covid-19 entry restrictions.
"There are no post-arrival testing or quarantine requirements for travelers to Ireland. Travel carriers will not ask to check a PLF receipt prior to traveling to Ireland," the Irish government said in a statement.
"Any individual that develops Covid-19 symptoms while in Ireland should follow the HSE (Health Service Executive) guidance in relation to isolation and undertaking antigen or PCR testing as appropriate," the Irish government pointed out through a statement."
Keep in mind that passengers visiting Northern Ireland must still adhere to all UK travel regulations.
Read our full post: Ireland Removes All Testing And Vaccine Entry Restrictions For International Travelers
Jordan
This amazing country, dubbed "an open-air museum," is open for tourism and has removed pre-departure and post-arrival testing as well as proof of vaccination for foreign visitors, as of March 1.
Regardless of vaccination status, all travelers to Jordan must register on the Gateway2Jordan platform site and follow the Jordanian government's guidelines.
Most visitors need a visa to enter Jordan. Click here for additional information on visa requirements.
Israel
Latvia
Grenada
Bonaire
Slovakia
Czech Republic
Iceland
Saudi Arabia
North Macedonia
Lithuania
Armenia
Kyrgyzstan
Liechtenstein
Kuwait
Serbia
Gibraltar
Chile
Greece
Mauritius
Tobago and Trinidad
France
Malaysia
Germany
Aruba
New Zealand
Argentina
Curaçao
Poland
Denmark
Sweden
Slovenia
Grenada
Mongolia
Montenegro
Moldova
England
Romania
Gabon
Georgia
Uzbekistan
Kazakhstan
Barbados
Ecuador
Cambodia
South Korea
Lebanon
Luxembourg
St. Maarten
Peru
Laos
Morocco
Papua New Guinea
Uruguay
Singapore
Tunisia
Panama
Hungary
Bahrain
Switzerland
Norway
Costa Rica
Mexico
Dominican Republic
China
Japan
El Salvador 
Croatia
Maldives
Hungary
Albania
Bulgaria
Sweden
Portugal
Sri Lanka
South Africa
Italy
Taiwan
Georgia
Australia