Earthquakes occur frequently in Bali, and residents are aware that an earthquake is frequently preceded by a tsunami. As a result, there is a persistent general threat, and there is no way to totally avoid tsunamis.
If you are in Bali during an earthquake, take cover under a sturdy table or piece of furniture until the shaking stops, and then remain indoors until it is safe to move.
In addition, it can be said that Indonesia is the country having the most active volcanoes in the world. There are 147 volcanoes, and 76 of them are active. They spread along the islands of Sumatra, Java, Celebes, and Lesser Sunda.
The island of Bali has three: Agung, Batur and Buyan-Bratan.
Here is a list of the last earthquakes affecting Bali or nearby locations:
August 29: Indonesia rocked by 7.1 magnitude earthquake
Bali experienced a powerful earthquake on Tuesday morning, which originated in the Java Sea. The earthquake, measuring 7.1 on the magnitude scale, shook Indonesia at approximately 5.55 am AEST. The epicenter was situated northeast of Denpasar, with a depth of 514km, as reported by Geoscience Australia.
As of now, the Bureau of Meteorology has stated that Australia is not under any threat of a tsunami.
Numerous tourists, locals, and officials in Bali took to their early morning tweets to share their experiences of the earthquake.
January 16: An earthquake of an estimated 4.0 magnitude reported
January 10 – Warning issued after big 7.9 magnitude earthquake detected in Banda Sea
Numerous Tsunami warnings were issued across Indonesia following the 7.9 magnitude earthquake in the Banda Sea which was felt at 0.47 am Tuesday morning local time.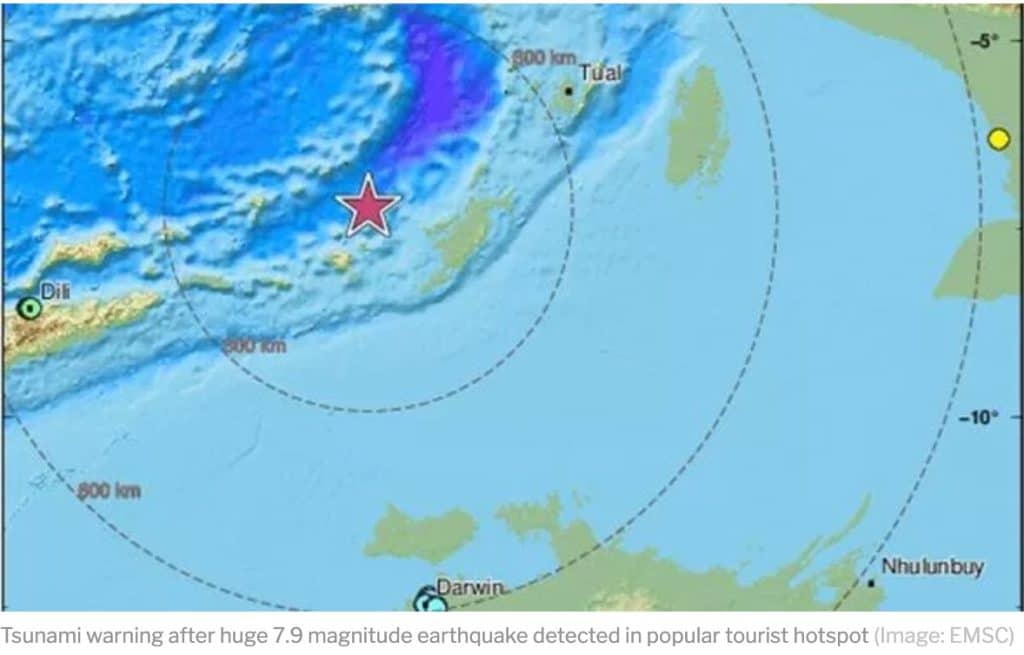 December 13 – A magnitude 5.2 earthquake was reported in the north of Bali
A magnitude 5.2 earthquake was reported and felt by locals in the North of Bali at 5:56 pm Bali Time (GMT+8). (Source: BMKG Indonesia)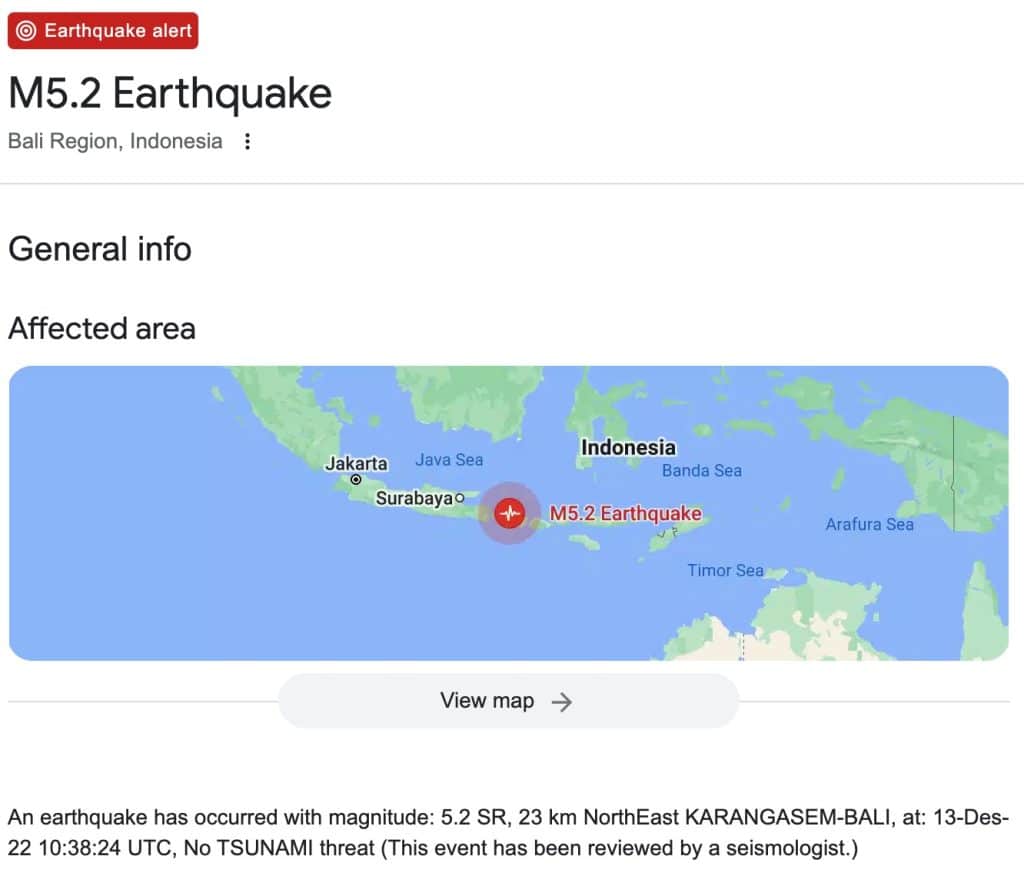 One of the most powerful earthquakes of this year rattles East Java islands with close proximity to Bali Island where the earthquake was also felt.
December 6 – 3.0 Magnitude Earthquake – Indian Ocean, 119 km South of Denpasar, Bali
August 22 – Tourists And Locals Shocked By A 5.8 Magnitude Earthquake in Bali
The extended report below:
The epicenter of the earthquake, which was 124 km below the surface of the water, was located at 9.36 south latitude and 115.59 east longitude, or 74 km southeast of South Kuta, according to official information given by the Indonesia Meteorology, Climatology, and Geophysical Agency (BMKG).
Although there have been online reports claiming that the earthquake was felt in Bali as a 5.5, their official assessment states that the earthquake was 5.8 in magnitude.
The BMKG has stated that this earthquake had little potential for a tsunami and that no additional precautions need to be taken in Bali, the adjacent Nusa Islands, the Gili Islands, or Lombok, where the earthquake also felt very strongly.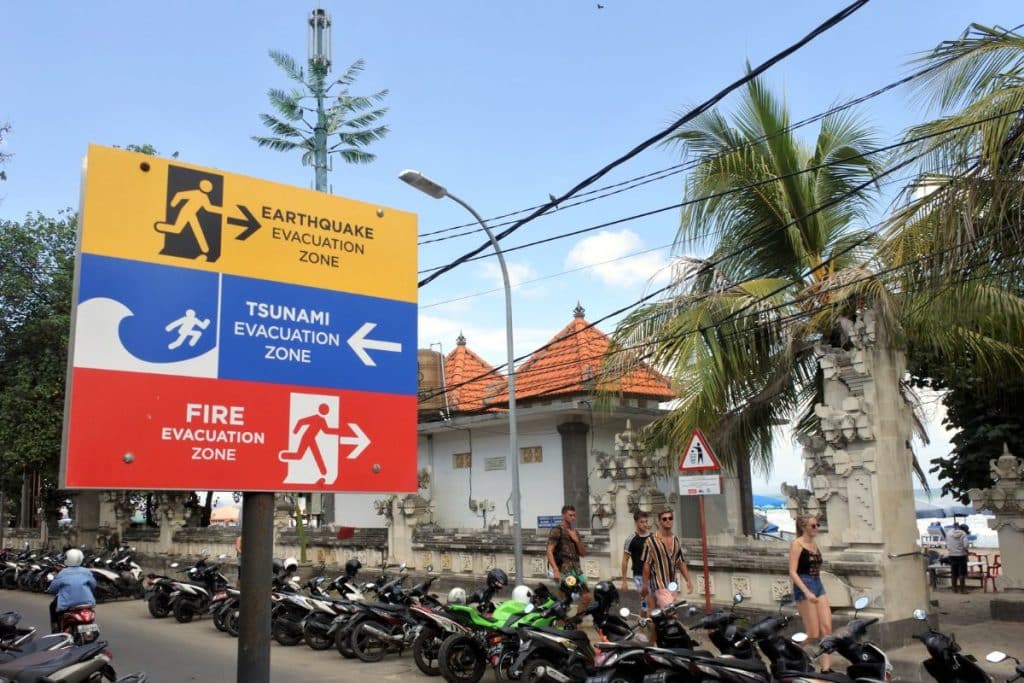 Residents of Java, Madura, and Sumbawa also felt the effects of the earthquake, which was felt widely over Lombok.
The earthquake that struck Bali on Monday afternoon did minor damage to buildings, but no fatalities or serious injuries have been reported.
A video where the roof tragically collapsed over the kitchen of a local family in Kuta was posted on Twitter shortly after the earthquake by the Indonesian news outlet BuddyKu Official.
Both inland towards Denpasar and along the southern coast in popular tourist resorts such as Kuta felt the tremor.
I Dewa Gede Rai, the head of protocol and communications at the Denpasar City Secretariat, told the Bali Tribune he felt the earthquake as he sat at his desk. "I was still working," he noted. "At first it was small, so I just got up. Then it got bigger and I immediately started running."
The earthquake was also felt by nearby tourists, who were startled by the incident.
Although many Indonesians are used to the feeling of an earthquake, it can be frightening and extremely confusing when experiencing one for the first time. Australian tourists in Bali told news.au that the floorboards in their hotel rooms had shifted.
The experience of an earthquake is frequently described as a headspin, sometimes resembling abrupt dizziness before the body recognizes the sensation is coming from the outside environment. Others have noted how, despite the fact that earthquakes frequently last only a short time, time nearly seems to stop.