Cancun is currently experiencing its most severe Sargassum algae influx in the past few years.
Thankfully, not all beaches have been equally affected by the presence of Sargassum. We have curated a comprehensive selection of beaches in the Cancun area with low amounts of Sargassum.
Isla Contoy
Spanning a mere 5 miles in length, the island's pristine white sand, untouched by sargassum, stands as its undeniable centerpiece, drawing visitors in with its sheer beauty.
Playa Tortugas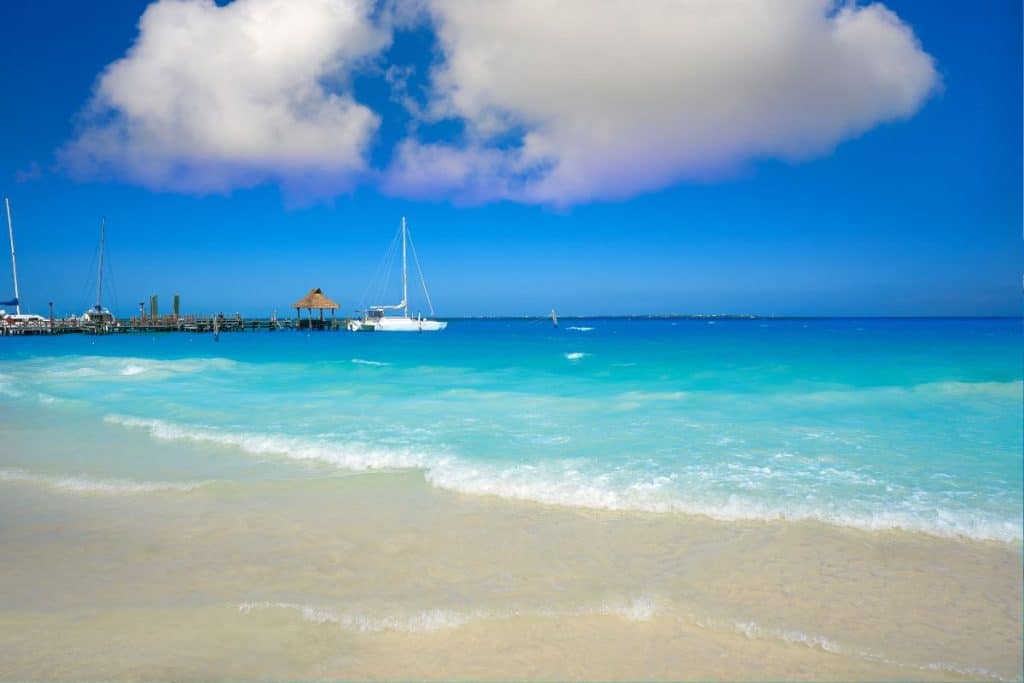 Playa Tortugas is a captivating destination renowned for its stunning beaches and serene atmosphere. Situated in the North of Cancun, it gets less seaweed compared to other beaches in Cancun.
It can be conveniently accessed by cab, allowing visitors to explore the lively entertainment areas of Cancun at their leisure.
Isla Mujeres Playa Centro
Playa Centro, renowned for its pristine white sand and stunning waters, stands as one of Quintana Roo's most sought-after beaches. It is no wonder that a visit to Isla Mujeres is a must-do for many tourists during their stay in Cancun.
This beach, untouched by sargassum, presents an array of recreational activities to indulge in, ranging from paddleboarding and snorkeling to witnessing the majestic presence of whales and dolphins.
Isla Mujeres – Punta Sur
Punta Sur, although not a traditional beach, is a perfect retreat to evade sargassum. Marvel at the extraordinary sculptures and captivating coastline.
This rocky shore showcases the remarkable artwork of over 20 skilled Mexican painters, along with fascinating traces of Mexican archaeology. Capture stunning photos of the sargassum-free Caribbean Sea, making it an ideal destination for photography enthusiasts.
Chiquila Beach
A serene beach in Chiquila, away from Cancun's hustle, provides a peaceful retreat and perfect getaway from seaweed.
Indulge in delicious seafood while lounging on the sand. Chiquila's port offers daily excursions to Holbox Island for adventurous travelers.
Playa Ballenas
Playa Ballenas in Cancun is a must for beach lovers looking for a piece of paradise without sargassum. With its pristine sandy beaches and crystal clear turquoise waters, this idyllic beach offers a tranquil and picturesque retreat. Relax under the swaying palm trees, soak up the warm rays of the sun, and let the refreshing ocean waves carry you away. Whether you want to relax, enjoy water activities like snorkeling, or simply admire the breathtaking coastal scenery, Playa Ballenas has it all.
Plus, the beach is close to hotels, restaurants and amenities, so you are guaranteed a comfortable and enjoyable experience. Escape to Playa Ballenas and enjoy the beauty and tranquility that Cancun has to offer.