In a fast-paced world where the stress of work and school is overwhelming, we all need a break to de-stress the mind. Traveling is one good way to take your mind off of stressful things – a breather. And a scheduled vacation gives you something to look forward to.
Whether it's a local trip alone, a family holiday, a getaway with your best friends, it just excites you wishing the day would come faster.
Although planning the perfect trip is fun, sometimes, it is just too much. There are many apps that would help us with that burden and more from joyofandroid.com.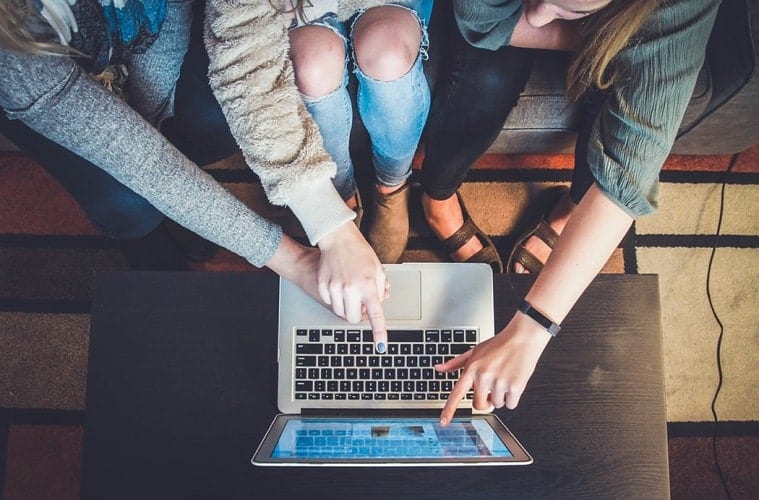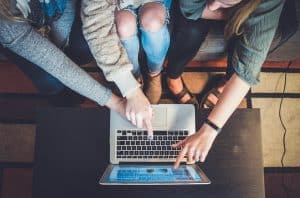 Check out these 11 best travel planning apps to make your trip memorable and unforgettable.
Wanderlog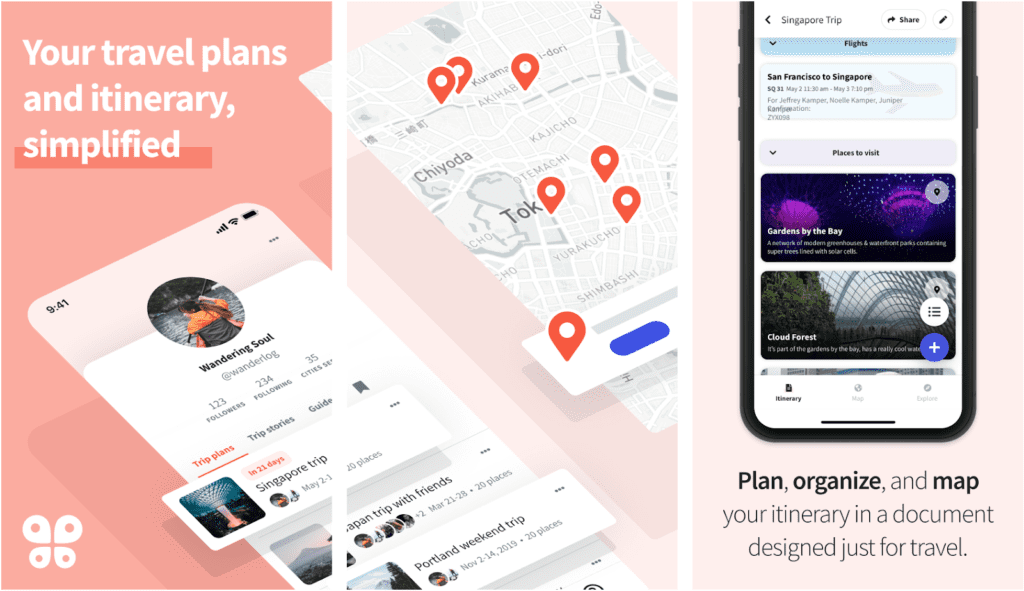 Wanderlog is your all-in-one destination for planning future trips, sharing travel guides, and blogging past trips. Its trip planning features are incredibly flexible: you can research destinations and activities, organize reservations by connecting your email, and map out a day itinerary with start/end times. You can also add notes and links all throughout.
Everything is stored offline so you can access your itinerary when traveling abroad. For road trips, it calculates the time and distance between places and exports them to Google Maps (and there are no limits to the number of stops you have on a trip!).
Plus, there's a fun social component: collaborate with friends on itineraries, write your own travel guide, and blog about past trips. Wanderlog is available on the web and on your smartphone, so you can seamlessly plan while at home and on-the-go.
Hopper – Flight & Hotel Deals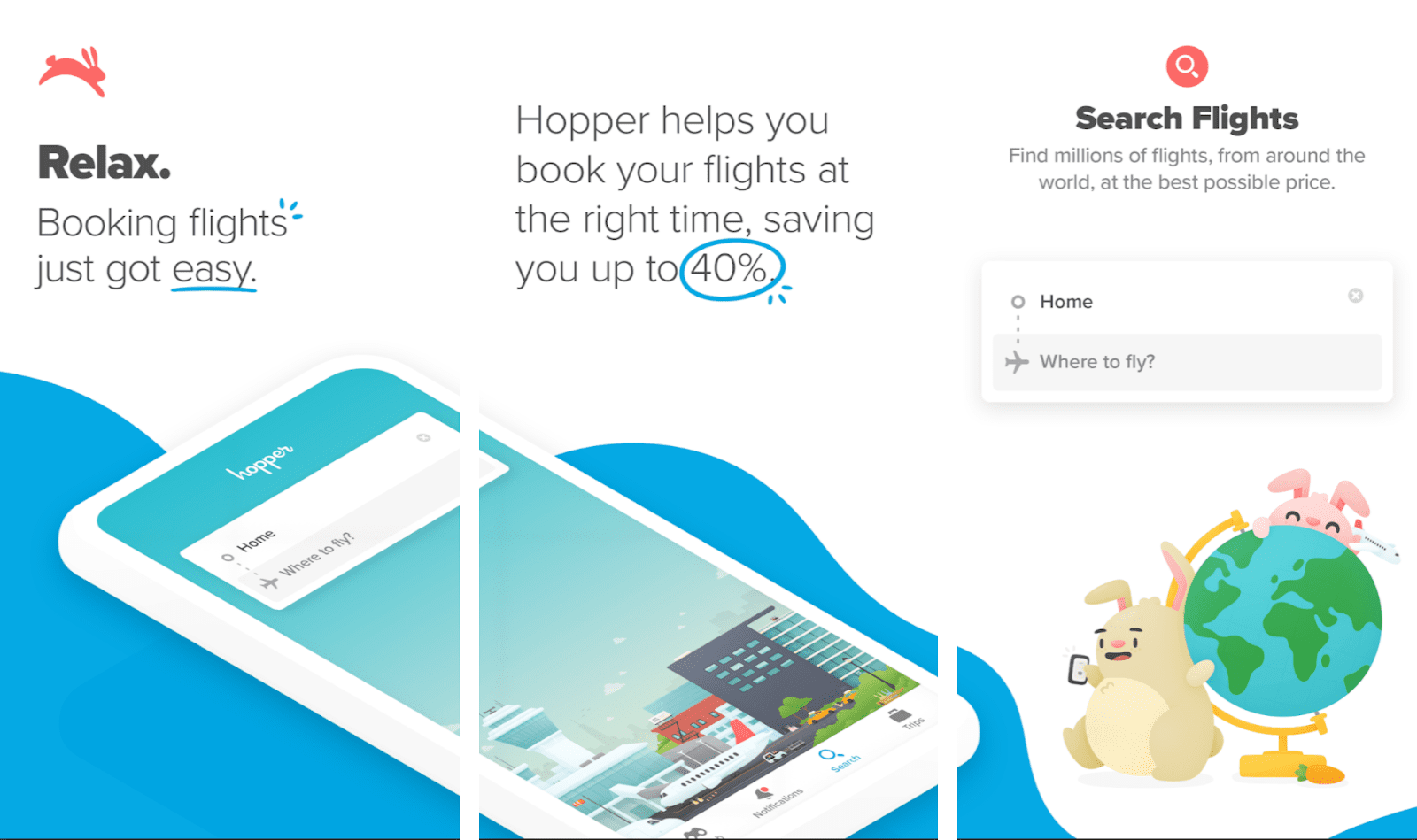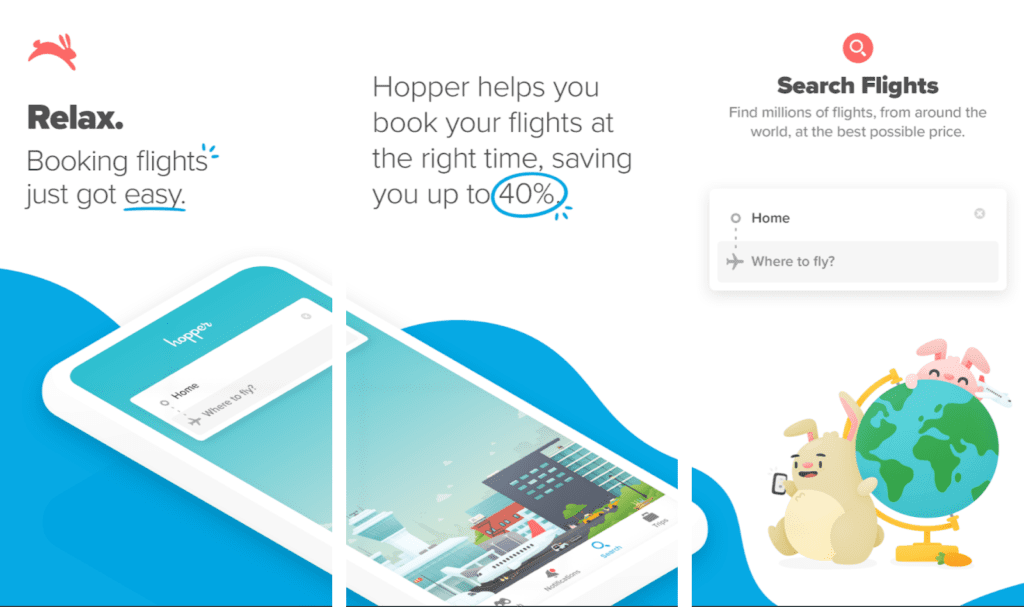 Hopper is one of the best travel apps to have on your phone. The app predicts airfares up to 1 year in advance, with 95% accuracy. It analyzes over billions of flight prices and hotels within the day – telling you whether to book your trip now or wait for just a little longer.
Here's how it works: Key in your destination and a color-coded calendar will display the cheapest and most expensive date to fly. The app will then recommend you to either book the flight now or sit it out and wait for airfare to get cheaper. Also, you can filter predictions to custom-fit your trip – remove long layovers, extra fees, restrictions, and more.
And if you worry about missing out the cheap flights, don't be! Hopper will send you a notification when fares have dropped to its lowest point.
TripIt: Travel Planner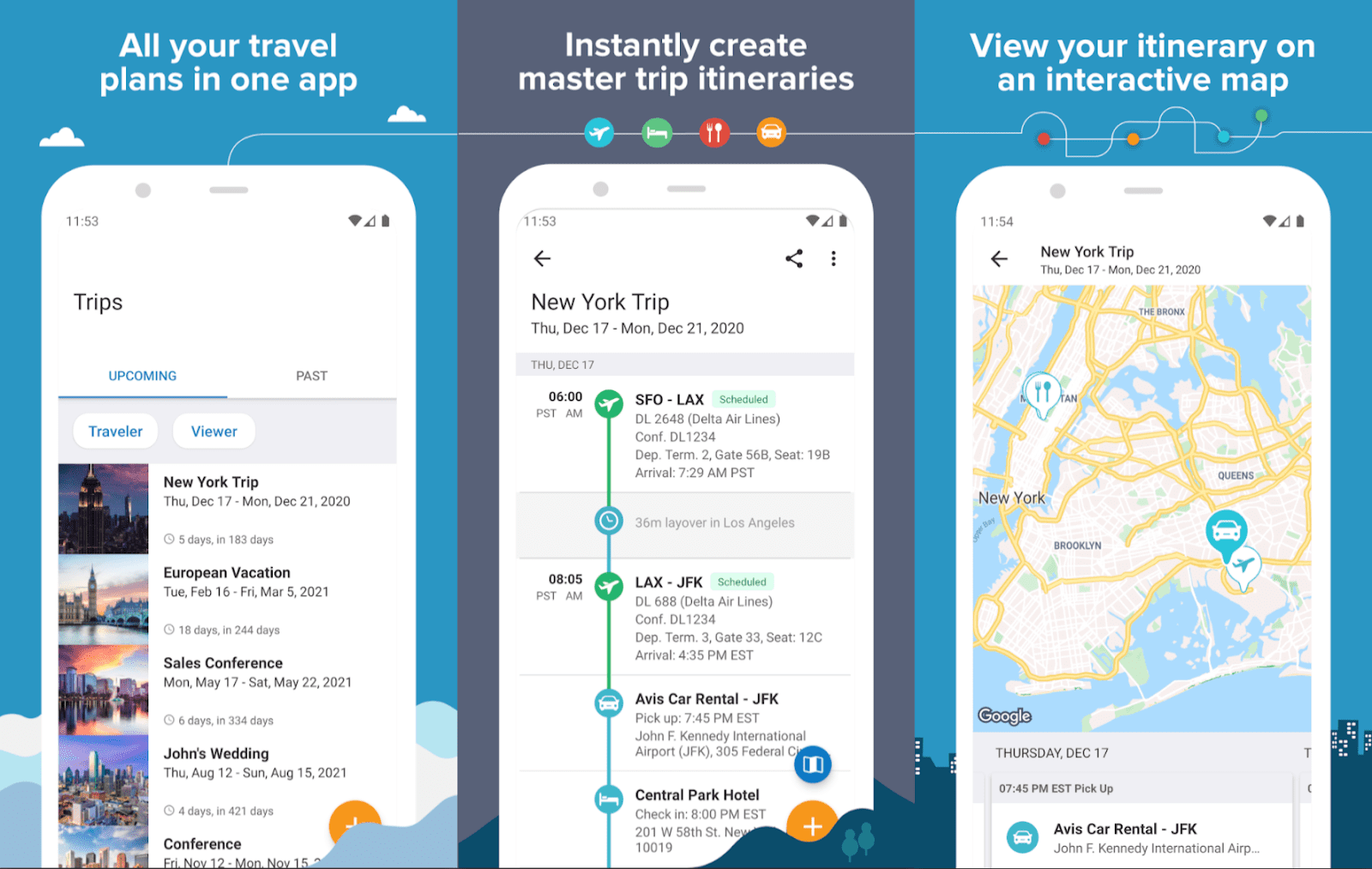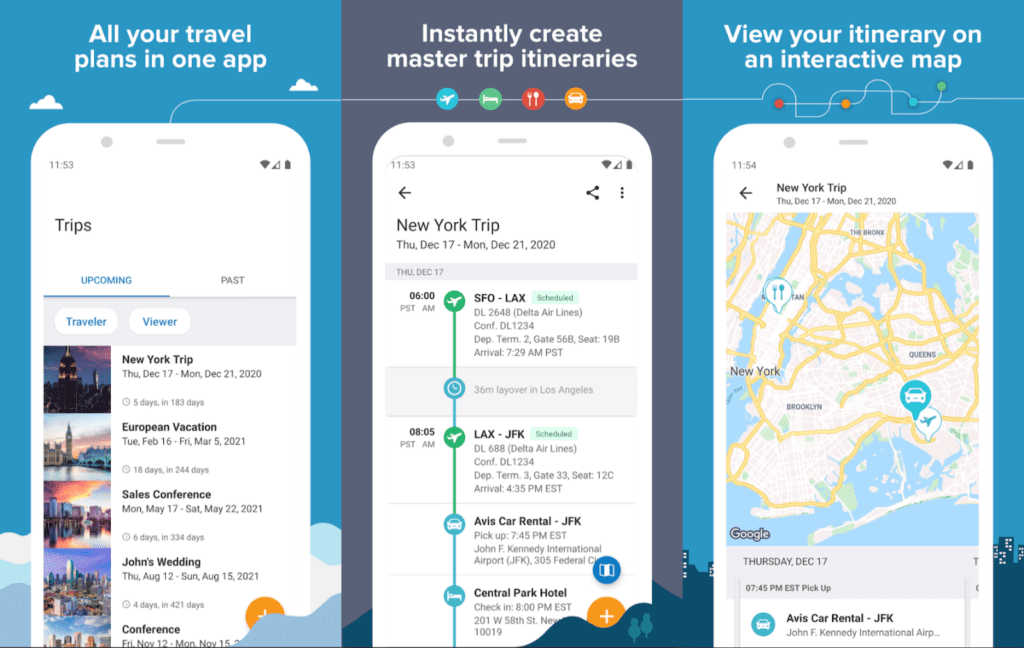 If you need any help organizing the dozens of itineraries, TripIt is the app for you. Users simply need to forward your flight, hotel, restaurant, and car rental confirmation emails to [email protected] and the app will create a free master doc for each of your trips. The best thing about this app is that you can get access to your itinerary anywhere, even without an internet connection.
In addition, the Pro version will find you alternative routes for canceled flights and send out notifications for delayed flights, cancellations, and more from the airlines.
Packing Pro
We can all agree that packing is the least liked activity pre and post-trip. Let Packing Pro help you with that. The app lets you create a customizable list of essential things to pack that considers important factors like the trip duration, weather conditions, destination, and many more.
Don't know where to start? Packing Pro's sample packing list provides a good starting point if you don't want to create your own.
Packing Pro has a plethora of item catalog that ensures that everything and everyone is accounted for. The app allows for seamless syncing and sharing to make sure that no one in the family leaves behind essential stuff.
Skyscanner
Used by over 90 million people worldwide, Skyscanner gives you great deals for flights, hotels, and car rentals. Its "everywhere" feature allows you to look at destinations that would fit right into your budget and timeframe.
Is your Europe your dream destination? Take it off your dream board and make it a reality – Skyscanner will make it possible for you. Like Hopper, Skyscanner sends you alerts when airfares hit their lowest points too.
Roadtrippers: Trip Planner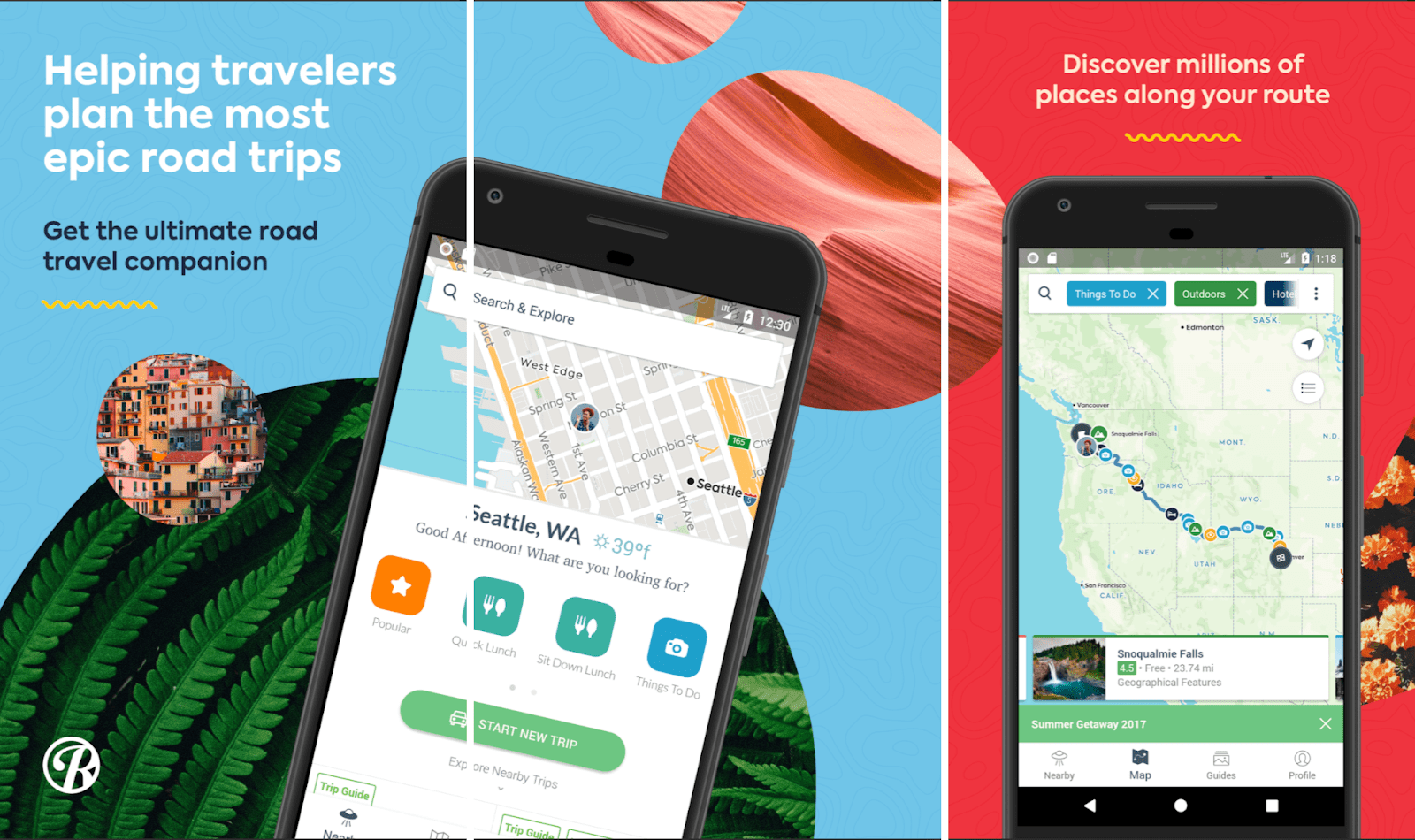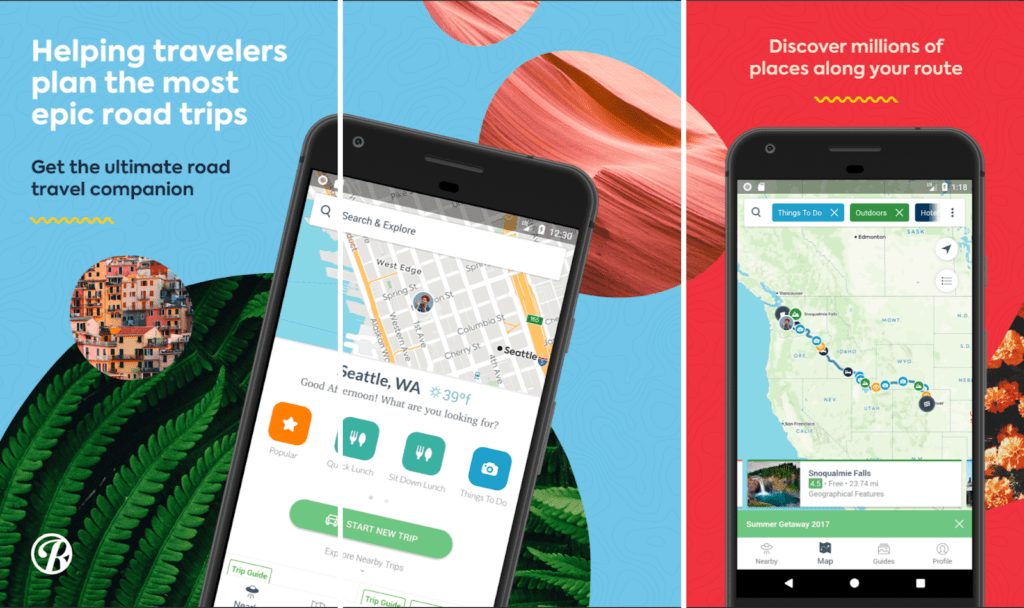 Planning on a cross country road trip? Roadtrippers is the app for you! Not everyone is fond of waiting long hours at the airport while sitting through your red-eye flight. Hit the road with your friends instead.
Roadtrippers provides everything you need to know on your road trip. Just enter your starting point, destination, and let the app do its work for you! From camping sites to rest stops, outdoor activities, exciting adventures along the way that you didn't know existed. This app is the perfect buddy for your road trip regardless of your mode of transportation – a sedan, a rental car, or a huge family RV.
Loungebuddy
Let's face it, waiting around at the airport for your flight, which turns out to be delayed, is not the nicest experience at all. You wait around in uncomfortable seats, with bad Wi-Fi, and inedible food choices. Wouldn't it be nice though to wait around in pleasant lounges?
But without membership or business-class tickets then there is no way for you to get in. Good thing Loungebuddy makes it possible for travelers to get access to airport lounges across the globe in just seconds.
Even with an economy ticket, the app lets you elevate your flying experience – in style.
HotelTonight: Hotel Deals
Booked a spontaneous flight out and need a nice place to stay for the night? Or exhausted from the hundreds of mile-long trip and need to get a place to rest ASAP? HotelTonight provides you with surprising last-minute deals on hotels near you.
Regardless of your budget, this app has something to offer. From luxury to budget-friendly hotels, and unique boutiques, all available in just a few clicks!
Airbnb
Not a big fan of hotel rooms? Perhaps you want to rent a room, a house, or a whole apartment for that homey feeling while being far away from home! Airbnb provides you with different spaces, from rooms, couches, to a whole apartment from locals in your desired place.
You can filter through the photos, reviews, and available amenities – such as pool, washing machines/dryers, iron, and more! The app also serves as a medium for seamless communication with your hosts who are always so willing to give you the best stay possible. Plus, locals give you tips on where to find the best dining spots!
TripAdvisor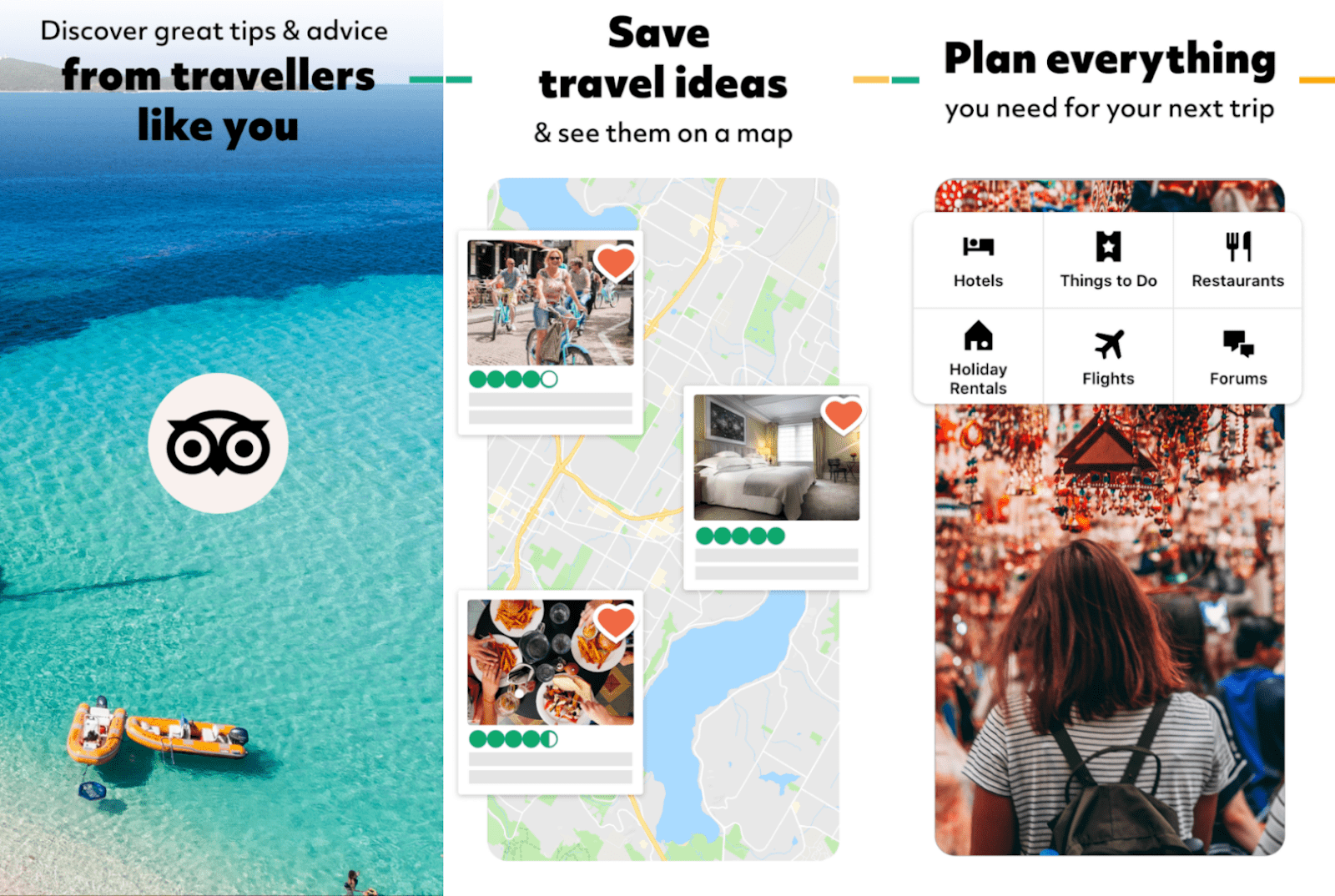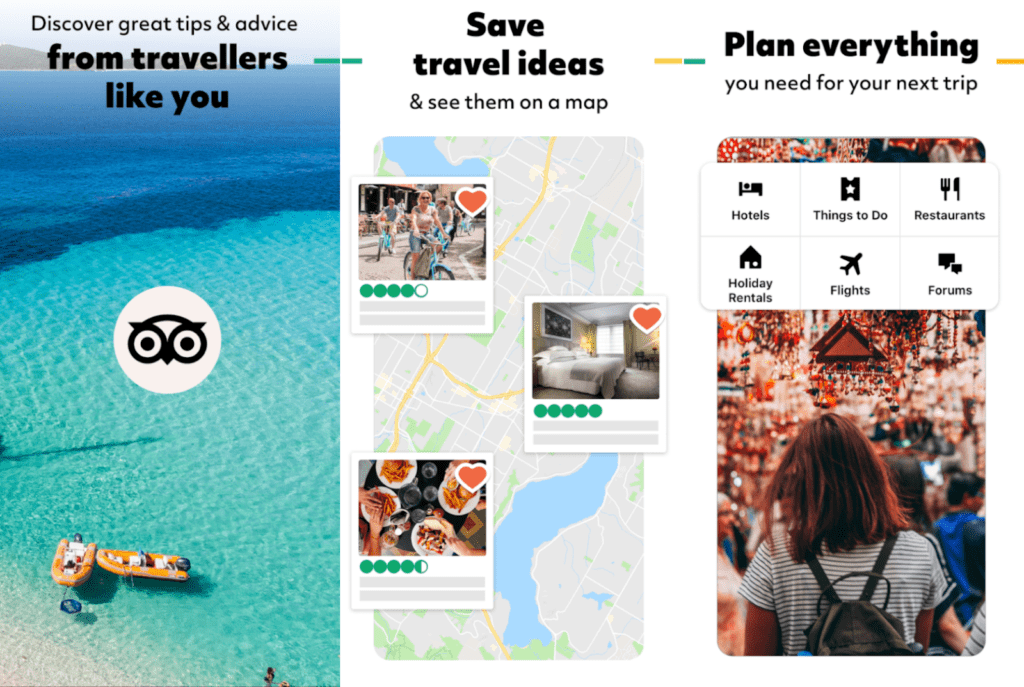 Most of us dream of going to places! But planning an amazing trip to places we have not been to is pretty hard as you don't know where to stay, what to do, places to eat, and adventures to try. We mostly rely on recommendations, most of which are not even right, that we find online.
TripAdvisor has over millions of travel recommendations on hotels, top dining spots, must-do experiences, and treasured gems to over 8 million destinations at your perusal. It is an all-in-one app that lets you book tables at restaurants and compares low prices on hotels and flights.
You can also follow friends and travel experts for advice that match your interests, watch videos, and read articles. In return, you can share your experiences, reviews, and helpful guides for other users too!
TravelSpend: Track Travel Expense & Trip Budget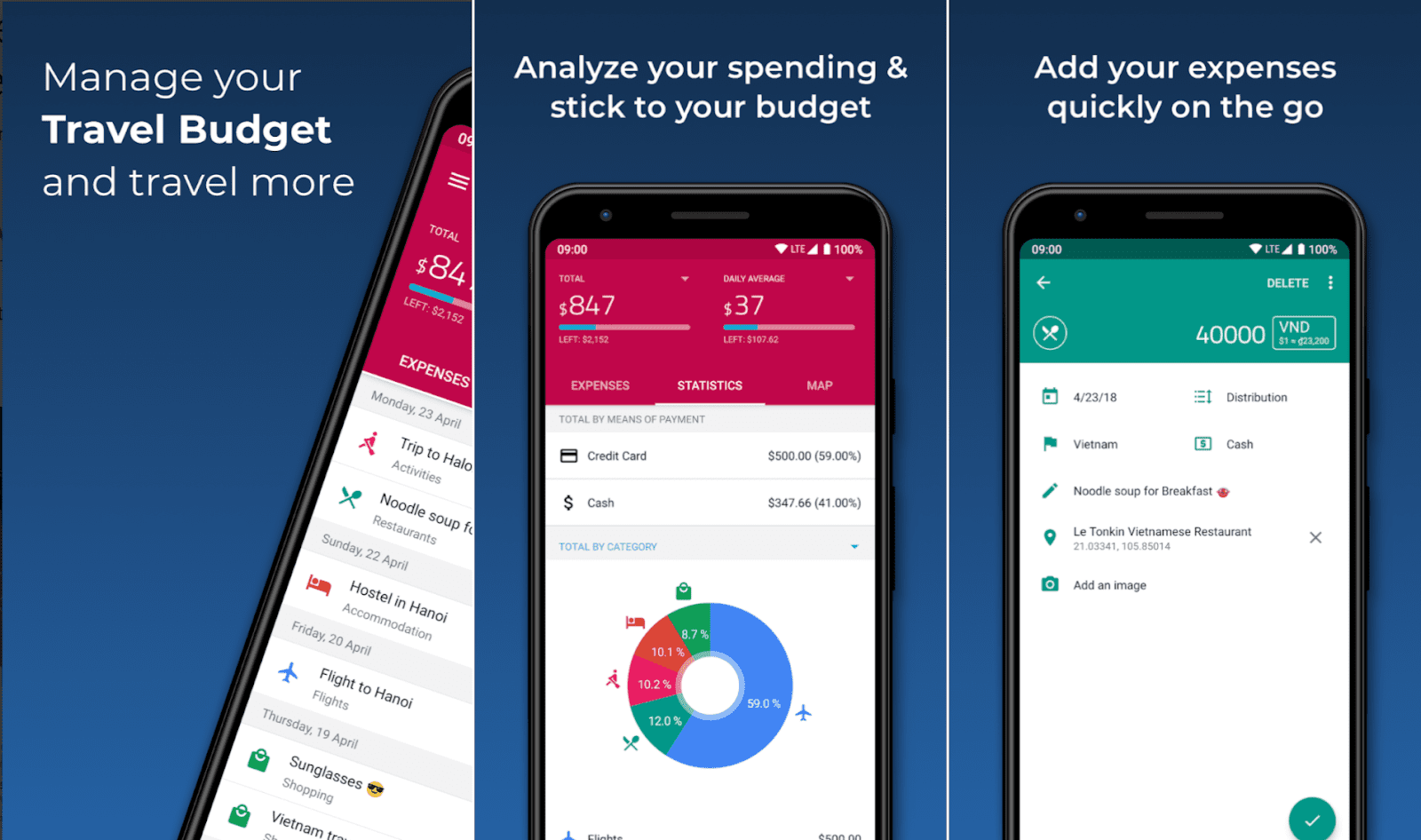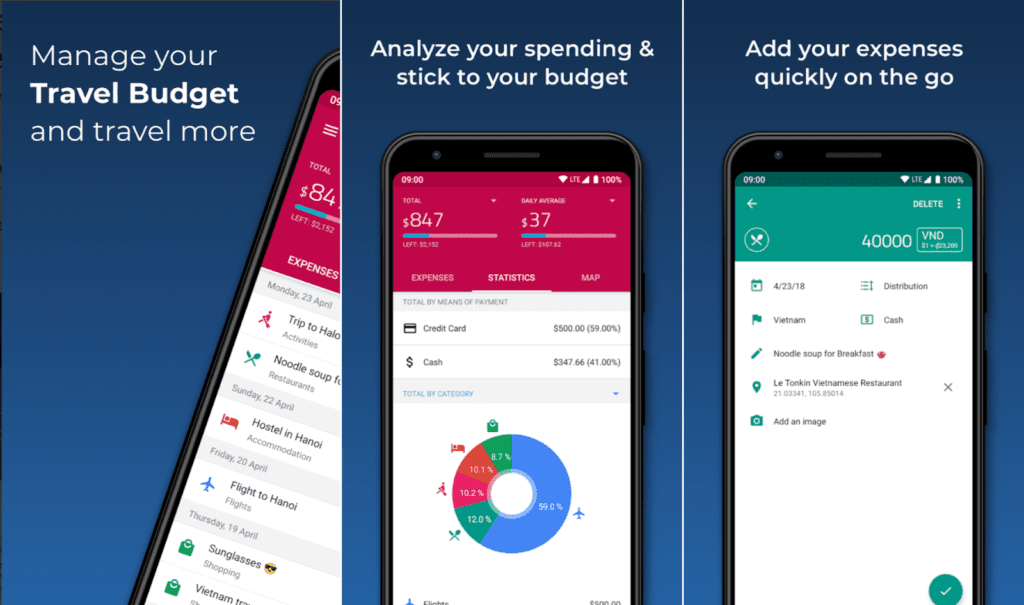 Setting up a budget for your trip is easy, however, sticking to it is hard. TravelSpend will help you with that. It starts with entering your budget and expenses over multiple days so you don't go overboard. The app helps you in sticking to your budget effectively.
Being in another country is not a problem at all: enter your expenses in any currency and the app will automatically convert it to your home currency.
Track your travel expenses whether going on a solo around-the-world trip or backpacking holiday with your best friends. The app allows you to share your trip with your friends and track your expenses together. Pay debts, split bills, and check your balances – all in the app!
__________________________________________________________________________
Most of the apps are free to download. Although, some may need in-app purchases to use its premium features. But that is just a small price to pay for a well-planned trip that's ahead of your way.
Let this list of apps be your useful companion to your next travel adventure. Leave your worries behind, even for a short while, take lots of pictures, and don't forget to live in the moment!