Beware! Traveling is highly addictive! Once you try out that gathering the most unforgettable memories of your life can cost very little, you will never want to stay comfy at home. We put together a list of the best travel websites that will help to take the first step and GO!
I promise, it's feasible and verified by many adventurous travelers around the world. Just think how much of your comfort you are willing to sacrifice; where are your personal borders; and what is your inner, deep reason for this particular travel.
Check out also: Best Travel Apps 2022
Here are the top travel websites that should land in the favorites bar of your web browser to help you with traveling:
SAFETY WING – Best Travel Insurance, monthly plans
Monthly subscription $42/month
Live chat support
Covers Covid-related cancellations and expenses
"Better safe than sorry" – you can't beat that statement!
Safety Wing recently came up with undoubtedly the best travel insurance plan, called Remote Health. It's a long-term plan that covers you for pre-existing conditions, cancer, or even in your home country. Ideal for long-term travelers or digital nomads.
They also offer amazing monthly plans for short-term travel that come with very competitive prices, starting at $40.
Check the full comparison of digital nomad insurance plans!
Get Your Guide – One of The Best Travel Websites for Booking Trips and Tours
Trusted tours in 1000+ cities
Payment online
Refund options
Get your guide is the perfect way to book half-day tours, full-day tours, 2-day tours, 1-week tours, airport transfers, ferries, cooking courses, tickets for events, food tours etc. It covers most of the countries in the world. They even have a price match guarantee, just tell them you can find the activity or tour cheaper somewhere else and they will cover the difference no questions asked. It's perfect because you can book everything beforehand and then just enjoy the holiday once you arrive. This way you will know what you will be doing each day and won't risk being disappointed or changing your plans if an activity or a sight is sold out already. And of course, the best of all is that you avoid scams that can be everpresent in the world of travel where everyone is trying to take advantage of the tourists. It is also the perfect way to research what to do once you arrive in a new place. It really is an amazing service and you should definitely try it out if you haven't yet!
best flights deals and options
useful monthly calendar
deals for accommodation with tickets
Let us be honest: amazingly cheap flight tickets are often the first and yet the most important reason we keep on moving our asses from country to country. Even though we promised our inner selves to settle down for a while.
Don't blame yourself. Put the blame on Skyscanner, their mobile app and their delightfully intruding newsletter.
easy booking platform
discover cities with locals
hikes, food tours, walks, historical tours, etc.
One of the fastest-growing travel projects of last year that connects travelers with a local community. You can book amazing trips with locals and visit the most authentic places and experience local life. Your guide will help you to get out of tourists traps and find the real spirit of the places you want to visit.
They have easy to use APP interface, a great review system, and their trips are way more affordable than traditional agency tours. No brainer!
FACEBOOK TRAVEL GROUPS
Almost everybody is on Facebook and in a few FB groups but yet, they still forget to check them when they are looking for tips or answers.
Here is the list of the most active and helpful travel FB groups:
USE CODE "VVINCEJ" to get your 25USD discount (minimum spent 150USD)
Hotel tonight has been on the market ever since 2010 and it is pretty awesome. It basically finds you a hotel room immediately (or any time in the next 7 days) by offering you rooms that the hotel couldn't sell by itself. This is perfect for budget travelers that love to be flexible and not book accommodation beforehand. Traveling without knowing where you will go next gives you the real adventurous thrill that makes traveling really exciting. The only drawback of the app is that you can not choose your room type. The hotel picks your room for you and then you see what you get only when you arrive. A thing that you also need to be careful about is that prices in the app don't include taxes and fees which can quite add up. Other than that the app is perfect for budget travelers!
*TOP* APP for TRAVELERS 2020 & Fastest growing FinTech in Europe
If you are a regular traveler and you haven't tried REVOLUT yet, then you are missing out a lot. REVOLUT is a fairly new Electronic Money Institution which provides you with some "revolutionary" services.
Having an account with Revolut is for FREE, you just need to pay for the shipping of your debit card. All you need to do is register in the app and order the card. Next step is to link your card with some of your other accounts and TOP up. Topping up is FREE and once your money is on Revolut, then you can take advantages of various features like:
FREE atm withdrawals up to 400 euros

Real-time spending tracking in the app

Best conversion rates / no additional fees / middle conversion rate %
Another great advantage is security because you can top up anytime when you are connected to the internet. That means when you are traveling, you can keep you balance somewhere between 0-100euro and if somebody or some ATM scams you, you won't lose much. You can also block the card anytime when you are connected to the internet.
Airwander is a brilliant idea that was definitely missing on the market and have filled the gap! Lots of budget travelers, long term travelers or backpackers are hating their layovers because they just pass by and they don't have time to discover properly or NO AT ALL (just an airport).
Airwander lets you plan your layovers properly and add extra days to your stay! You can also see plenty of variations between you and your destination which gives you the perfect opportunity to plan your time and get rest in the city where you need to change your flight.
RentalCars has been offering best car rental discounts for ages! A few months ago they teamed up with Booking.com and became n.1. rental car search engine. Renting a car can get very expensive addition to your budget while traveling.
Especially when you travel solo or just as a couple. Therefore, RentalCars is your best bet in order to find the best discounts.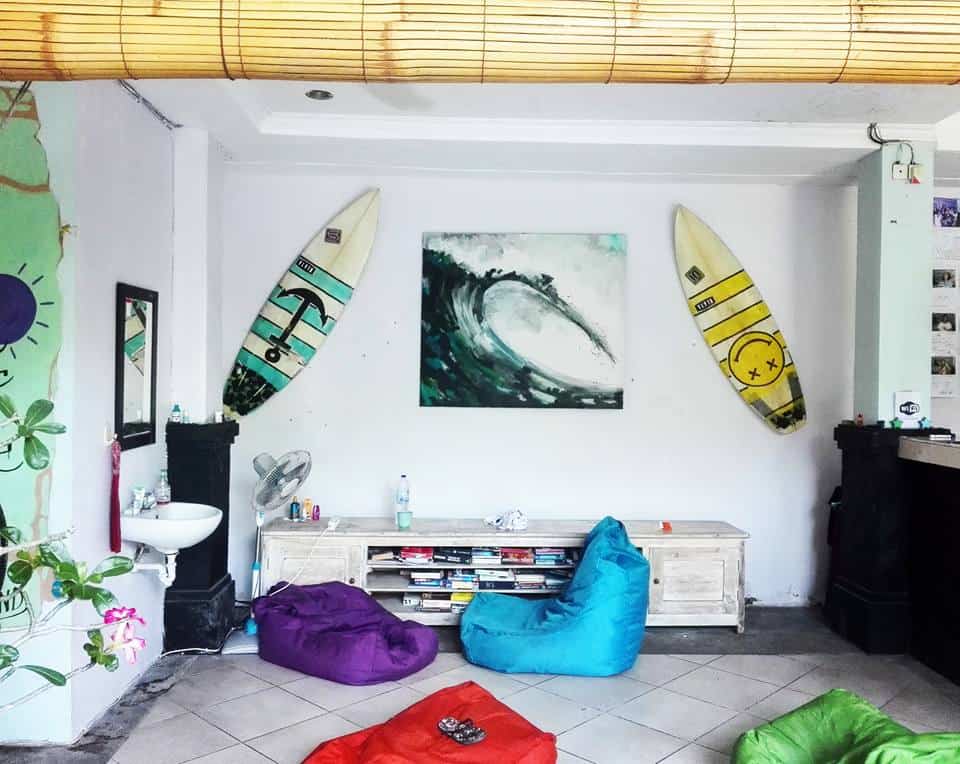 If there is some budget for the accommodation and you wish to enjoy a certain level of being incognito and inner peace, definitely look for the best offers among hostels. Sometimes, they can be pretty expensive, too, but HostelWorld knows what people like us need. Definitely, best website for backpackers!
It can also be a way of securing the first night to skip a lovely sleep on the airport benches. Or, and that is even worse, to spend a night in front of the bus station that usually closes at midnight to 4 am.
In this case, book just the first night and then find some shelter at the locals or meet your potential couchsurfer host on-site.
Swapping houses is a fabulous two-in-one option. You won't spend a euro on accommodation, and in the meanwhile will get someone to feed your cat and water your roses while you're off for traveling. Just make sure to get complete references of the swapper and talk together as much as possible in advance.
I confess it might be risky. But on the other hand, the whole active community of HomeExchange is built on trust. See your swappers` former reviews, where and when he or she stayed and what was written about that. Home insurance can also help to enjoy your days off in peace.
If not quite convinced, check the movie The Holiday for a better imagination to see how much fresh air this can bring into your life. Maybe there are huge positive moves ahead!
Agoda for Best Private Home Rental in Asia
If you want to browse for housing that is not a hotel, Agoda is a wonderful alternative, as it specializes in offering apartments and private rentals. There are even market managers who specialize in finding apartments, especially in Asia. This way you can find unique accommodations at reasonable prices, and if you change your mind, you can conveniently cancel for free within 24 hours.
Everything is quite easy to use, and if you make multiple bookings, you can save a lot of money. 24-hour multilingual customer service is also available when you book, which is a plus. With millions of reviews, Agoda makes it very easy to choose a hotel or apartment in Asia.
AirBnb – Apartments Rental
GET 20USD discount on your first trip
Haven't you heard of AirBnb? Then you are missing out my friend. AirBnb is the perfect tool to find cheap accommodation that allows you to live in the place you are visiting like a local.
With AirBnb you can rent a room that is being offered by a local, and that sometimes means having a room in a family house where you interact with them on a daily basis. If that is just not your style then you can rent out a private house, flat or whatever you want. the possibilities are endless.
And if you travel as a couple, renting an Airbnb can be sometimes cheaper than staying in a shared dorm in a hostel. Apartments are becoming a popular alternative to hotels for budget travelers.
Nowadays, there is no need to highlight how important is to have insurance when traveling around the world! Not having one can lead to serious budget issues and you can end up "broke" and finish your trip very fast.
World Nomads has been offering their services for a long time and became N.1. global/international insurance for travelers.
Trusted by big brands like Lonely Planet, Inrepid, International Volunteers HQ etc. You should definitely have a look on their website before you go on your next adventure.
If you are willing to spend a portion of a day by teaching or decorating the walls of an art gallery for accommodation in return, this is something for you. SE7EN offers lists of the volunteer projects and allows you to contact hosts directly.
You will be requested to pay 15-euro membership at the beginning, but if there will be no project chosen from your side, they offer a money return guarantee.
You might not have known that you can find extremely hospitable hosts all around the world and get a free overnight "couch stay" at their place, whatever it is. Though enjoying this cost-saving option, keep in mind that Couchsurfing is about human connections in the first place.
Be social, spend some time with your host and he will be glad to point out the best places to go in the area. You might experience the best party with his friends diving completely into the local culture.
Feel free to share something with your host. It doesn't have to be anything valuable. I often show pictures of my current trip or bring something small and typical from my current hometown.
Being a good host is as demanding as to be a good guest. Tolerance is a must on both sides. But above all, it should be fun.
Couchsurfing has turned into the APP as well and you can also find plenty of events/meetups in almost every country. NEW "hang out" option allows you to create an event in your area very fast and catch up with a bunch of travelers for beers/dinner/walk and share some experience from inspiring travels.
Raise your hand if you have ever slept at the airport. Sometimes it's about money but sometimes it's just that your flight departs just so early in the morning that it doesn't make sense to travel back and forth for more comfortable sleep.
Long sleepovers on the way, objective circumstances you just can't affect may also leave you stuck at the airport for many hours. This website gathers reviews and experiences of travelers from airports around the world along with useful airport guides to help you survive a sleepover.
Find out where are the electricity plugs, comfortable chairs, quiet areas, free sofas in cafes, wifi passwords, etc.
Handy extra feature we liked is the list of cities where you can enjoy a tour and get to know a city you're flying through.
Warning: it's highly possible you will find yourself searching for long stopovers on purpose.
TURO – "Airbnb for Cars" / Car Sharing APP
Turo is an amazing car-sharing app that gives you the choice and convenience that traditional car rental companies can't match.
The process is very simple and it has been called multiple times the Airbnb for cars.
You have different price ranges of cars and different mileage allowances you can choose from. You can even get the car delivered directly to your place!
The insurance is also handled by the app so you don't need to worry at all. It eliminates all the hassles of renting a car and makes the whole process 100x times more enjoyable than before.
This truly is a revolutionary app that will change the rental car market. What are you waiting for? Book your first rental car through Turo!
The Hospitality Club truly provides – as well as couchsurfing.com – a slice of local life. Be sure to stumble on a dedicated community, but forgive their website for being simply ugly.
Are you not sure, what will be the cheapest option to reach your final destination, considering all the additional costs like shuttles, taxis and transfers? Be efficient and quick when deciding and above all, save money that you can invest in a better manner later on.
For example, a boat cruise to a small unattended island. The Fly or Drive estimator will make it happen and advice you in a few moments, but sadly, it is available for the US travelers only.
Tripadvisor – Tank of Gas
You have a car, petrol loaded in your tank and a tempting feeling to discover something new in an instant? Check your tank first or make sure how much are you willing to spend on petrol.
In TripAdvisor's tool type in your hometown and indicate how much gas you want to use – whether full, half, or quarter tank. Tank or Gas app will prepare an elegant list of destinations within reach, topped up by pictures of the suggested attractions.
Thank Autoslash for saving some money when planning your trip. This easygoing website will lock in the lowest rate on rental cars and will update it and relock whenever the prices decrease.
Book a vehicle from any favorite agency through the site, and Autoslash will instantly begin tracking rate changes for your reservation. If a better offer pops up later, it automatically locks in the lower price on your behalf. Moreover, no fee will be charged. Isn't it fabulous?
Similarly to Skyscanner, Kayak tool searches for the cheapest flying options from your current location. It beats Skyscanner in the field of multi-city trips and includes searches for nearby airports with cheaper fares.
So now do not hesitate a moment. You have all that you need for your budget travel!
Expedia.com
Expedia is similar to Booking.com, however, it is occasionally less expensive. Expedia Group, Inc. is an American online travel agency for personal and business travel.
Its websites, "which primarily travel fare aggregators and travel metasearch engines, include Expedia.com, Vrbo (formerly HomeAway), Hotels.com, Hotwire.com, Orbitz, Travelocity, trivago, and CarRentals.com."
When you book through the app, you can save up to 25% on select hotels while earning double points. Their offers will save you even more money on your vacation, which means you can travel more.
The app has a database of over 500,000 hotels around the world.
CheapTickets is another Expedia acquisition, but it works in a slightly different way. With packages, you can easily book a flight, a hotel and a car, or any combination of the three, with multiple flights being a separate option.
So far it looks like Expedia, but you can also buy event tickets through the site, which is much more beneficial if you want to buy your trip in one place. Other sites offer this as well, but CheapTickets is a bit more eager to draw you into the process.
There is also the Vacation Value Finder on the website, which allows you to indicate how much you are willing to spend and what you expect from a vacation before getting some interesting recommendations.
If you have not decided on a place yet, this is ideal to discover a last minute offer. Students will also appreciate the section dedicated to them, which offers further discounts once you confirm your status as a student. All in all, it's a fantastically diverse site for a variety of purposes.
Cruise Critic
Looking for ideas and recommendations for your next cruise? Check out Cruise Critic, a travel review website. This vacation website contains over 150,000 user reviews and cruise-saving suggestions. Because of its large user base, the ship ratings and other data are excellent. The website also provides special cruise deals.
In addition to the informative forums, Cruise Critic has a search engine option that allows you to book cruises. As a result, it is a well-rounded cruise site where you can select your ideal cruise trip.
— PIN IT 🙂 —
---
If you made it all the way down here, we would like to thank you for visiting and reading! We hope you've found some useful information and you enjoyed this list of best travel websites that we put together with a survey and fellow travel bloggers.
If you have any suggestions for a travel website that we should include in this list please, feel free to suggest in the comment section below.
Disclaimer: you might bump into some affiliate links in this article. Those links help us to earn some commission and support our efforts to run this online magazine. We appreciate your support.