The Dominican Republic is located in Central America, bordered by Haiti, Cuba, Puerto Rico, Venezuela, Colombia, Panama, and the Atlantic Ocean. The country is home to over 2 million tourists each year.
Why? Because it has some of the most beautiful beaches in the Caribbean. They offer a wide range of activities, from surfing to snorkeling. Which ones should you visit, then?
There are eight beaches in the Dominican Republic that are considered the best. These include Playa Palmera, Playa Blanca, Bávaro Beach, Playa Rincón, Cayo Levantado, Playa Juanillo, Playa Macao, and Kite Beach. Each beach offers something unique, whether it's the white sand or the turquoise water.
Best beaches in Dominican Republic MAP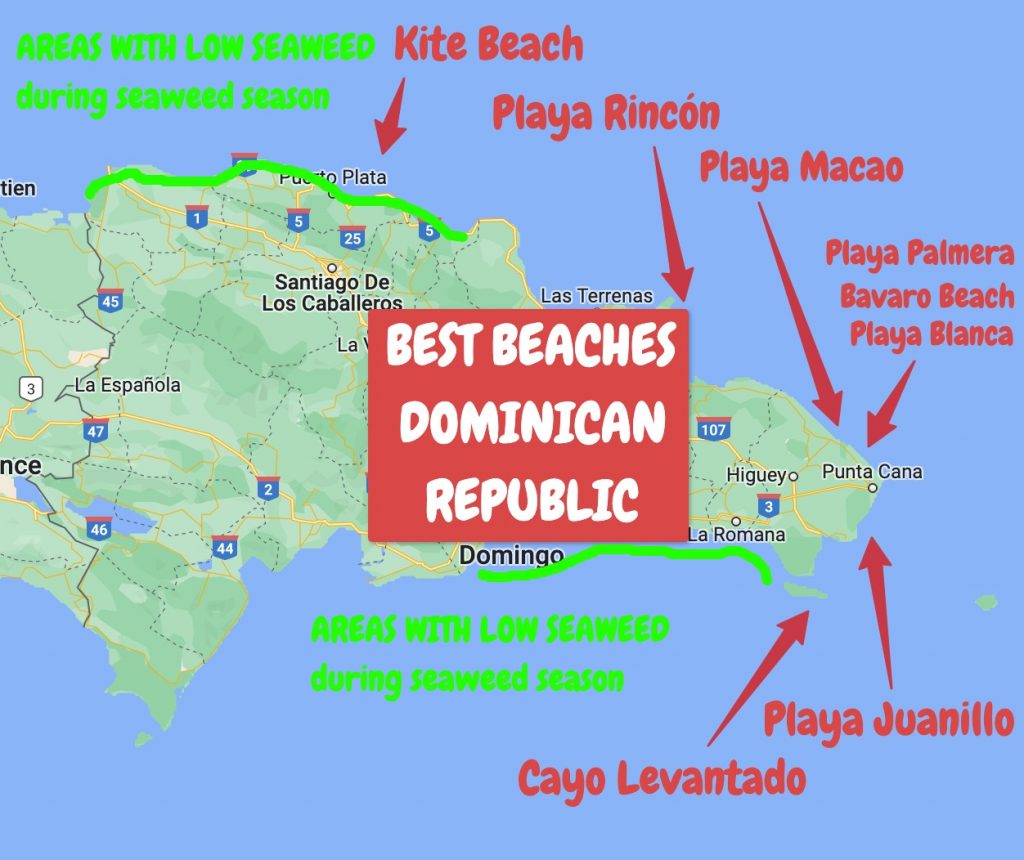 Which are the beaches in the Dominican Republic without seaweed?
Beaches around Cabarete and La Romana are the best beaches without seaweed during the seaweed season in the Dominican Republic.
Check out also: Best beaches in Colombia
Playa Palmera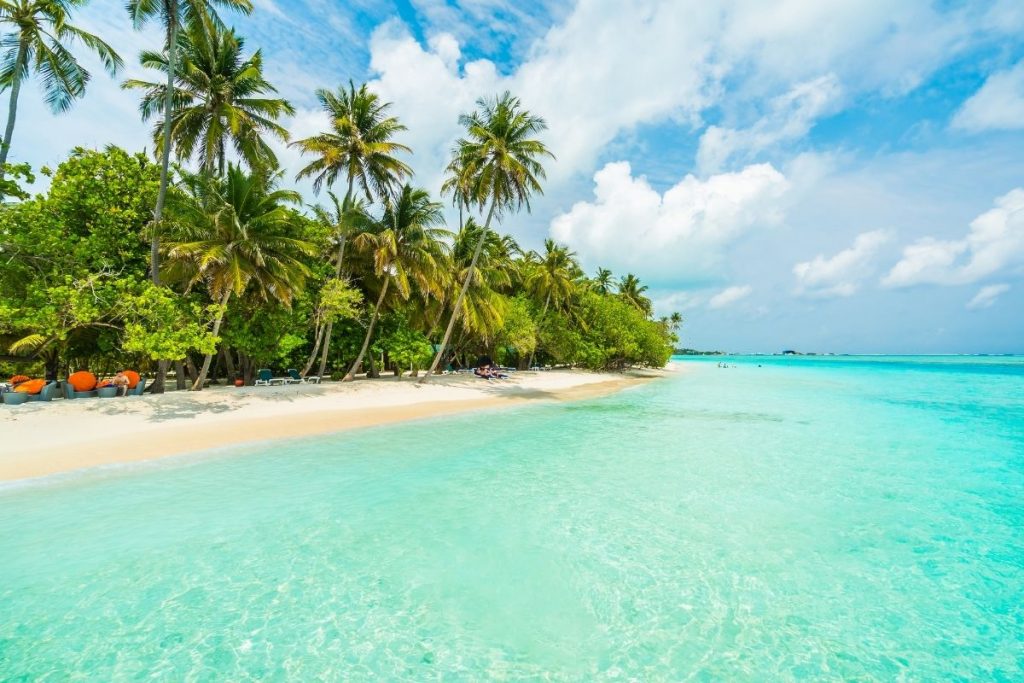 If you wish to spend your holiday at a royal beach resort, Playa Palmera is the place for you. While there, you and your family or friends can rent villas or apartments that are pocket-friendly and private. All these are found well on the shores of a spectacular beach that makes you feel that touch of royalty experience.
The beach is well surrounded by palm trees that provide a cool breeze, and guests get entertained every evening with beach parties that make you jiggle a bit while having fun. The beach has soft white sand and clear ocean water where you can go swimming or boat riding.
You can engage yourself in many activities while at the Playa Palmera beach resort. You can book a massage session or have one delivered right to your villa. Or you can do horseback riding, engage in tennis ball games, do yoga classes, or even go shopping for souvenirs. Many restaurants are available there that serve delicious meals throughout the day.
Playa Blanca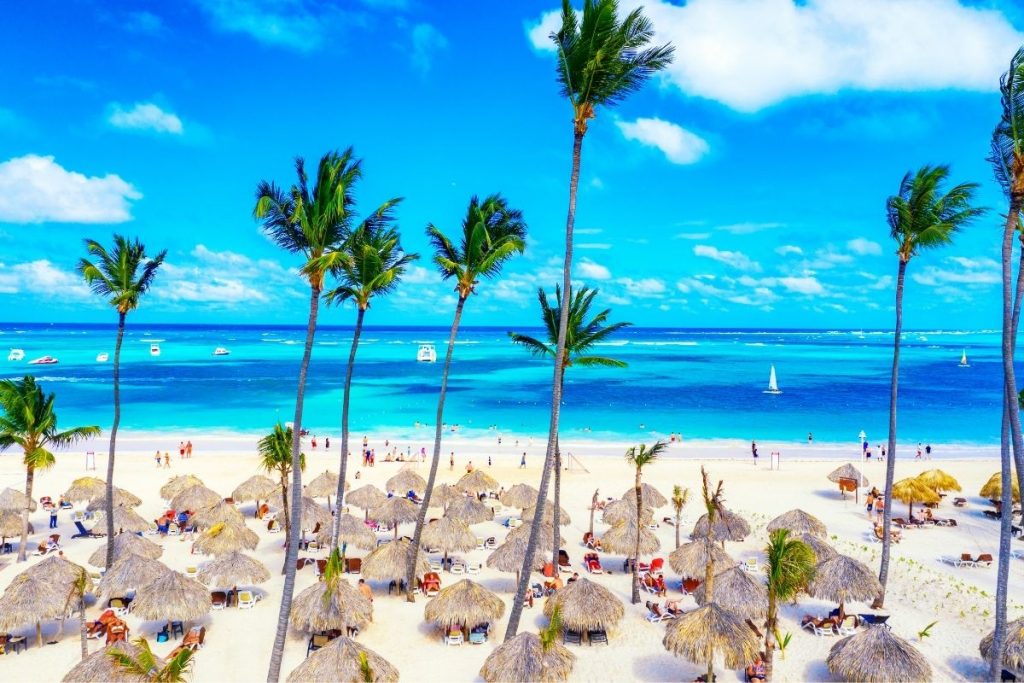 This is yet another great option. It's the perfect setting for someone who wants to explore nature and its beauty without being disturbed by hordes of people. The beach is believed to be at the top of the helm when it comes to the white sand beaches of the Dominican Republic. The waters in this area are calm, offering an excellent chance for anyone who wishes to do some snorkeling or swimming.
You can take a walk along the shores of this beach as you enjoy the soft white sand getting on your feet and the groves of coconut palm trees that offer a natural shade.
Some tourists who have visited Playa Blanca before advise people to wear their sunglasses while at the beach, as the white sand tends to reflect the sun and can be blinding. Several cuisines are offered at nearby restaurants, with casual and elegant menu types.
To get to Playa Blanca, you will need to travel either by car or bus. Every hour, a bus leaves the capital city, Santo Domingo, to head to Playa Blanca for those traveling by public transport. A taxi trip would cost around 200 RD per person, depending on how much luggage you carry.
Kite Beach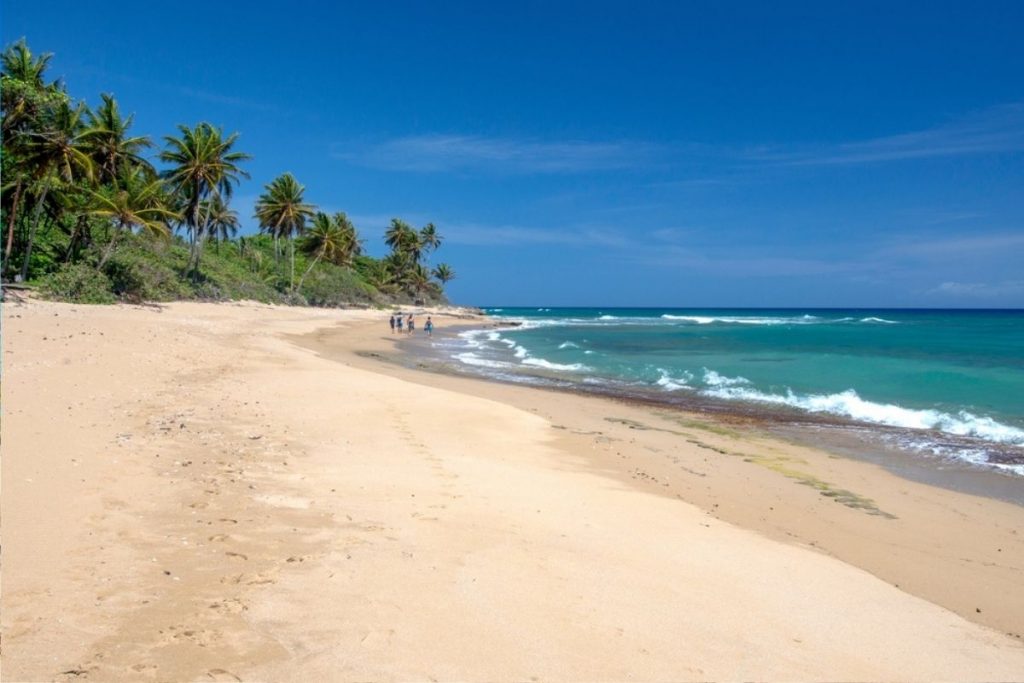 Are you a water sports enthusiast? Worry no more, as Cabarete Kite Beach has you covered. The Kite Beach is known far and wide for water sports. The beach is globally known as a kitesurfing destination for tourists and locals. The atmosphere is quite inviting to newcomers who want to participate in water sports activities as well.
Several kiteboarding schools in the area offer training to anyone interested in kiteboarding. The beach also hosts an annual Master of the Ocean, a World Watersports Championship, and many other competitions are held there every second month.
Bavaro Beach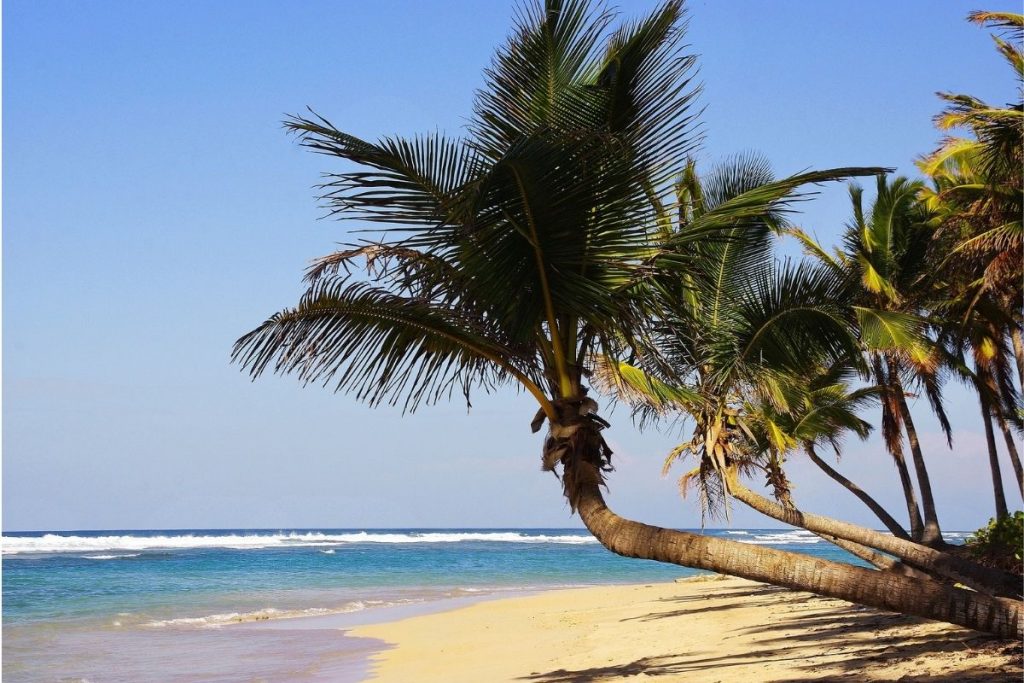 Another gorgeous and quiet option, Bavaro Beach, is next door to the El Cortecito hotel in Punta Cana. This is perhaps the closest beach to the Punta Cana Resort Zone.
It is the place where you will feel like you're vacationing in the middle of nowhere. As such, Bavaro Beach offers an excellent opportunity to unwind, go walking or cycling, and just spend quality time with yourself amongst nature.
If golf is your thing, there are two courses with easy access for practice. However, if you prefer to stay put and still soak up the tranquility and privacy of the location, you're sure to love staying at the Bavaro Hotel & Villas.
The beach is located just under two hours of drive away from Santo Domingueno Airport (SDQ), which makes traveling back home an easy feat.
Playa Rincón
Despite being remote and undeveloped, Playa Rincón is a perfect white-sand beach for anyone who wants to unwind from the busy city life. The beach has giant palm trees that offer shade and are well lined along the shore.
Although not as developed and crowded as nearby Puerto Plata and Monte Cristi, Rincón is still a popular beach spot among visitors hoping to escape the hustle and bustle of everyday life.
Dominicans have dubbed this beach "the secret" because of its low-season pricing. However, the other three mentioned above may also have lower prices than other Dominican Republic resorts during off-season periods. With over one million tourists visiting this beach annually, expect to see many high-rise condos and hotels lining the coastline.
To quickly get to Playa Rincón, you can take a bus or rent a car. Bus transportation to Playa Rincón runs every 30 minutes throughout the day from Cofradía de Santa Bárbara in Santo Domingo. The cost is RD $50 per person. On their webpage, you can find a list of direct routes to Playa Rincon.
Another option is to take a taxi cab. A taxi ride to Playa Rincondo costs approximately RD $100. Other options include taking an organized tour from one of the many tour companies near the Zona Colonial District in Santo Dominguez.
Cayo Levantado
Cayo Levantado is the perfect beach for anyone who wishes to vacation on a private island. Located off the coast of the Samaná Peninsula, the island is home to soft-sand beaches and clear, shallow waters.
One of the reasons why Cayo Levantado remains isolated is that it lies outside the National Park System; therefore, no roads connect the area. Thus, only boats can ferry guests to the island. The best way to visit this tranquil and exclusive locale is to stay at the La Isla Caribe hotel.
Cayo Levantado is also accessible by boat. Boats leave daily from Samana Bay Marina. Departure times vary depending on the season, and reservations must be made before departure. Depending on how long your trip will last, you should budget, on average, about $100 per person for the roundtrip service.
Guests can enjoy swimming in the crystal clear water, surfing the waves, exploring the lush vegetation, strolling along the beautiful paths around the island, and even snorkeling to view marine wildlife. Most importantly, however, you'll be able to experience peace and solitude while enjoying the beauty of nature.
Playa Juanillo
Playa Juanillo offers a lot to all its visitors, such as clear, shallow waters where you can wade and cool off, photo sessions, beach clubs where you can dance while enjoying your cocktail, and a tropical environment to relax in while watching the sunset. In addition, there's a wide range of restaurants, bars, shops, and souvenir stores spread up and down the peninsula.
If you want to keep fit on your trip to the Dominican Republic, then you won't be disappointed with the availability of facilities for water sports activities such as diving and snorkeling.
It is pretty easy to get to Playa Juanillo. For example, if you're coming from downtown Santo Domingo (Santo Domingo airport), you could hire a shuttle to take you directly to the beach. It takes about 2 hours and costs RD$150.
Another popular route is through Puerto Plata. From Puerto Plata, you can catch a trolley to Juanillo Beach, which costs RD $150. However, we recommend arriving early to catch the sunset over the bay when you reach the end of this beautiful journey. And remember, the more days you spend here, the lower the price!
Playa Macao
The name of this stunning beach comes from the fact that it was once part of a coral reef, but today it is surrounded by mangroves. At low tide, you'll have access to a great trail that leads to the sea.
This place is the perfect opportunity to practice windsurfing or kitesurfing because of the constant winds from the Atlantic Ocean. A further plus is that there are plenty of places to eat nearby. You will find many small local restaurants serving delicious food and drinks, so try them all!
There are two ways to get to Playa Macao. On one hand, you can use public transportation like buses. If you choose this option, we advise you to book your bus ticket far in advance since they often depart.
The second option is to hire a taxi driver. He will pick you up from your accommodation and bring you to the beach. We recommend hiring a taxi driver because he will know every corner of the town, help you with other things you need, and drive safely. The price depends on the number of passengers, so just ask him for the best deal.
Playa Bayahibe
Visit Playa Bayahibe and be seduced by the natural beauty of this fantastic place. In Bayahibe, which is two kilometers from the nearest town, you will find quiet beaches with few people and at the same time truly spectacular.
The absence of crowds makes this place a perfect place to relax.
Keep in mind that the lack of beach facilities nearby makes this place inaccessible for families with children, but it is a perfect destination for those seeking tranquility and harmony with nature in warm waters.
Other wonderful activities include fishing, diving or, if you prefer, snorkeling. You will be able to admire a large number of fish swimming happily on a dreamlike seabed.
Final Thoughts
As seen above, the Dominican Republic is home to some of the world's best beaches. Its warm climate, crystal clear waters, and picturesque landscapes should be at the top of your bucket list when planning a vacation. So make sure to check out our top picks for the best beaches in the Dominican Republic. We guarantee that you won't regret choosing any of these fantastic destinations for your next trip.